This article was recently reviewed by car expert Paul Hadley to ensure it is as accurate and helpful as possible.
Brands are a very genuine thing, especially when it comes to automotive manufacturers, where one may easily spend months researching on a car they're interested in taking the plunge for, it is important you are aware of Fiat reliability.
Therefore, success in sales amongst the automotive world lies heavily within brand perception. Fiat is one such marque that currently struggles with shaking off its dubious reputation as the producer of a slew of unreliable cars. And their history spans far back, in fact, they've been in the car-making business for over a century by now.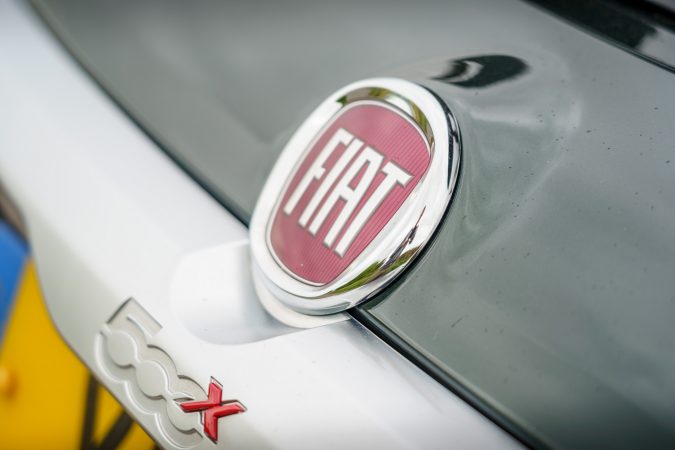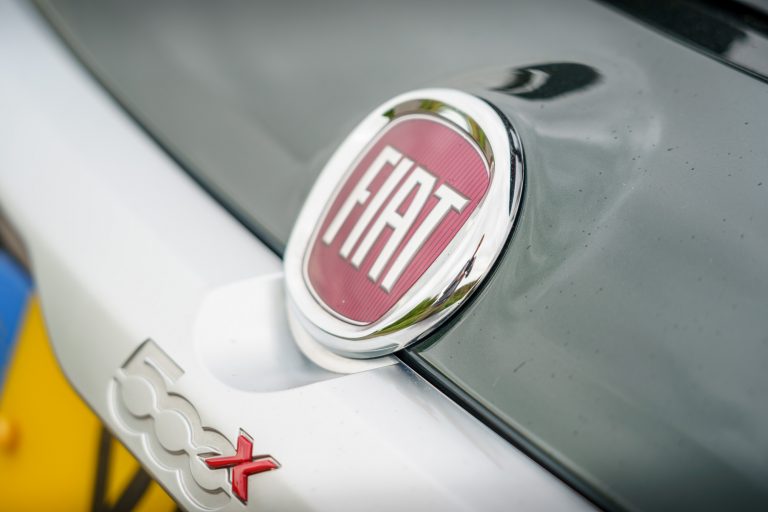 Fair enough, Italian automotive makers are rarely known for their aptitude for designing and manufacturing dependable cars. However, Fiat is a giant in the automotive landscape, and the leading Italian carmaker to date. In Europe especially Fiat plays a prominent role in producing affordable and quality cars nowadays.
That said, out of Europe, many are still doubtful of Fiat's capability to make dependable cars. Today though, it's becoming increasingly difficult to buy a bad car compared to how it was decades ago. We're going to scrounge over Fiat's current lineup to see whether if the folks' fear of Fiat is of basis, or largely unfounded.
Fiat Models
Despite being by far the dominant Italian manufacturer, Fiat's lineup isn't all that eclectic compared with some other brands, especially with what the Germans are coming up with.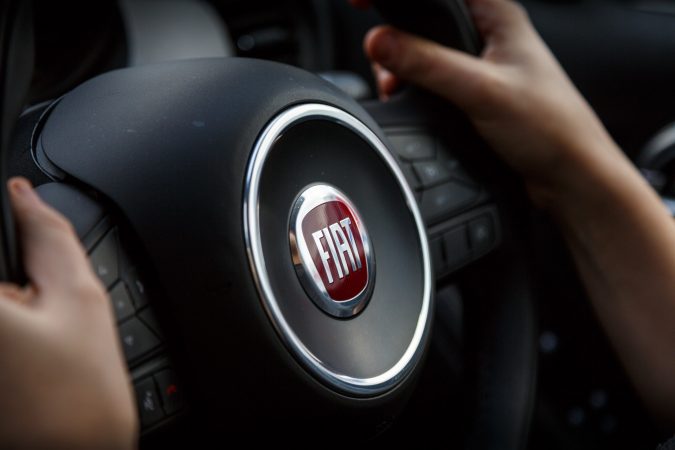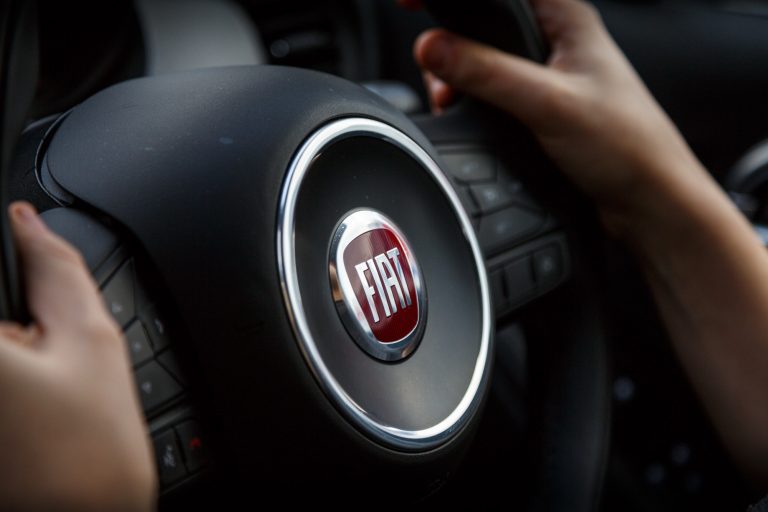 Since the majority of Fiat's market space is located in Italy, the cars they make tend to satiate the needs Italians have. Most cars Fiat manufactures are small and pragmatic and are also priced accordingly. Other than their 500, of course, which is their decidedly premium model.
Fiat 500 Reliability
Starting with one of the better-known models amongst the Fiat range of cars – the venerated Fiat 500. The original 500 traces its roots back to the 30s, and it can be said that the new Fiat 500, introduced in 07, is a modern reincarnation of that.
Style is still very much the emphasis of the 500, and it's Fiat's entry into the premium style-centric city car market. One that over the years has been endowed with an expanded range, from the basic 500 to the 500X.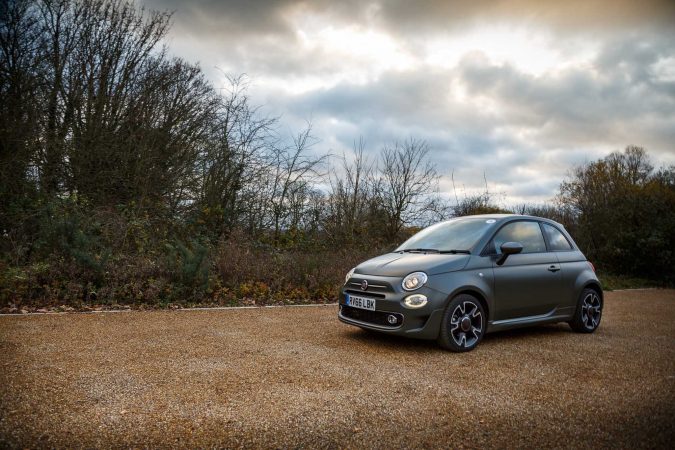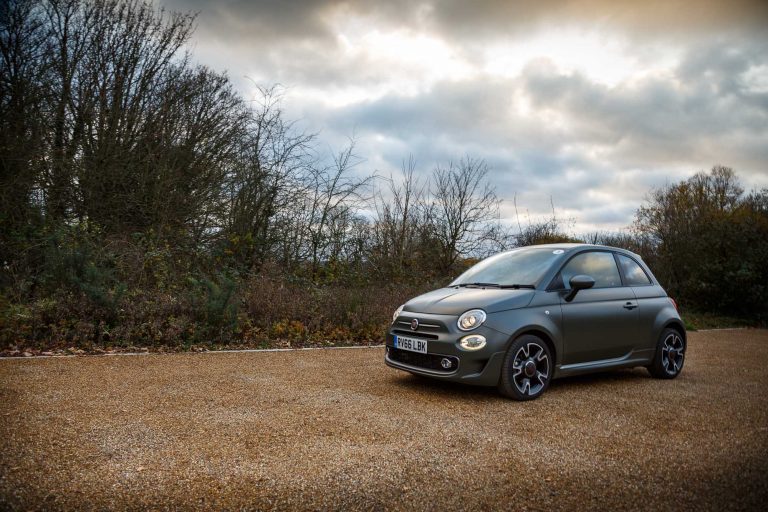 Currently, the Fiat 500 is still in its first generation, enjoying copious facelifts over the years. It still shares the original Fiat Mini platform that's also shared with the Panda.
Depending on what variant of the 500 you opt for, there are a variety of engines available. The basic 500 has either a naturally aspirated 1.2-litre inline 4 engine, or a more modern turbocharged 0.9-litre TwinAir inline-2.
Overall, the Fiat 500 is above average reliability-wise. On Carbuyer UK, the 500 is rated at 3.9/5 from 152 owners' reviews, and 63% would recommend the 500 to a friend. It's worth noting that the top few ratings all had a negative experience though encountering various mechanical issues.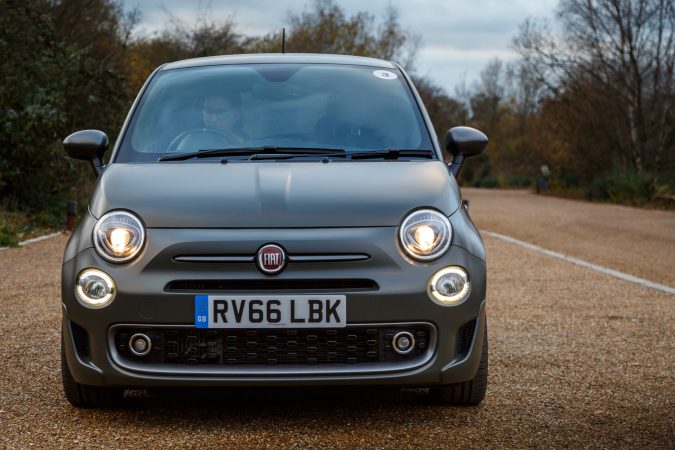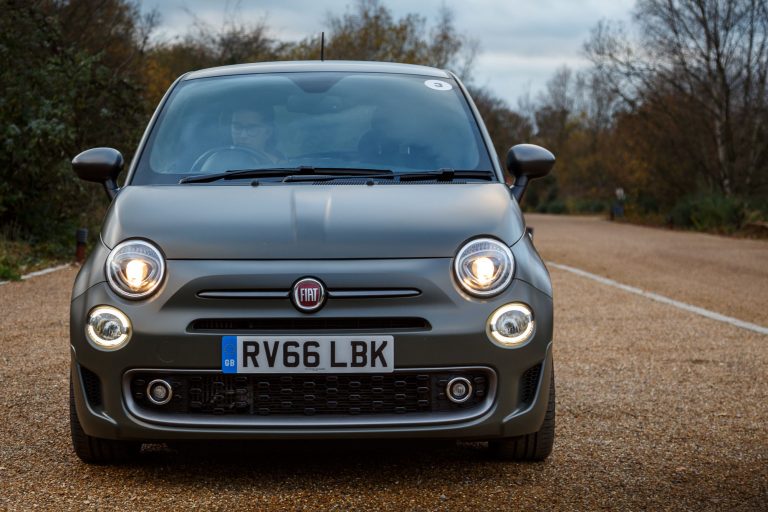 Take a look at the 2019 WhatCar reliability survey for cars aged up to five years old and the Fiat 500 ranks in at 18th place amongst an eclectic range of city cars. It scores a 92.5% on its reliability index, which is devised from how many issues the car faced in the past year and how long it spent in the workshop.
This rating is just behind the latest Volkswagen Polo and Ford Fiesta, and ahead of cars like the new SEAT Ibiza and the slightly older Polo. Intriguingly though, the 500 is one of Fiat's better-performing models reliability-wise, alongside the modest Fiat Panda.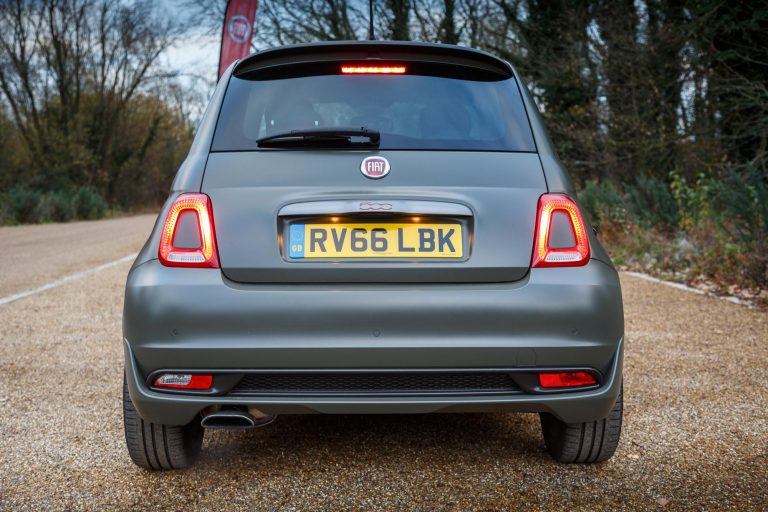 Other than that, the Fiat 500 is also the 7th most reliable small car in Carbuyer's reliability survey. Reportedly 89% of 500 owners had no issue with their car in the first year, and overall coming in at 39th place when it comes to reliability and quality.
Fiat Panda Reliability
The Fiat Panda is another classic model from Fiat, one that needs little introduction. The Fiat Panda is essentially Fiat's bread-and-butter city car, one that was introduced back in 1980. Now in its third iteration, the Panda is one of Fiat's best-selling models yet.
For good reason too, the Panda is an all-around doted car by its owners. People love how unpretentious it is, and its name is as innocuous as it can be – Panda. It's affordable, does everything it needs to do, and nothing more.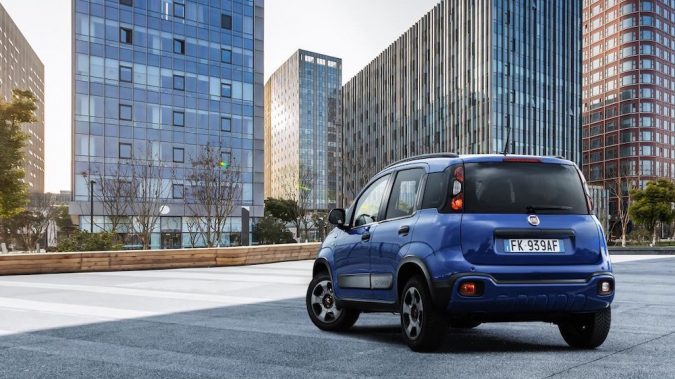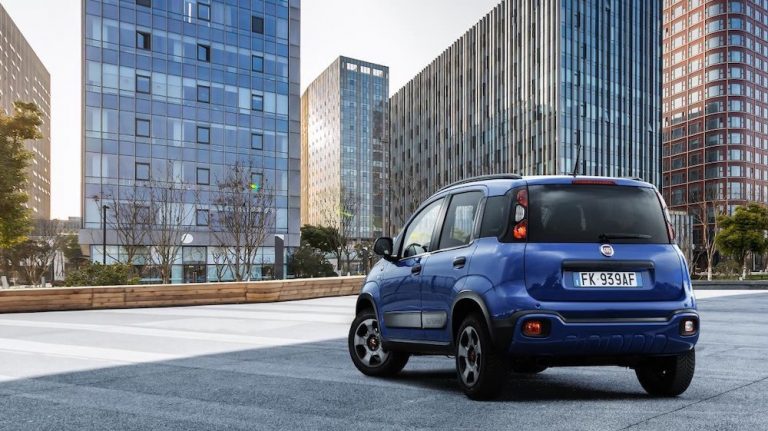 Interested in a Panda? You'd be delighted to know that the Fiat Panda is quite a reliable car, a big discrepancy from Fiat's portfolio. The latest Panda made its way to AutoExpress's 2019 Driver Power survey as the most reliable small car you can afford.
At 93.39%, the Panda rarely runs into trouble, which shockingly surpasses the likes of the Toyota Aygo and Yaris when it comes to reliability and running costs.
In Carbuyer's owners' reviews section, the Panda scores a laudable 4.4 out of 5, with 80% of owners likely to recommend the Panda to their friends. Most top reviews raved about how they love their Panda as a city runabout as well.
Fiat Tipo Reliability
One of Fiat's newer models, the new Fiat Tipo only made its debut in the year 2015, and only entered the UK market as a hatchback or station wagon the year after. It's also a resuscitation of the original Tipo which was introduced back in the late 80s.
Riding on the Fiat Small platform, the Tipo is a compact car that replaced both the Fiat Bravo and Linea as a single model. It's also performing quite well as it was crowned as the winner of the 2016 Best Buy Car of Europe hosted by Autobest.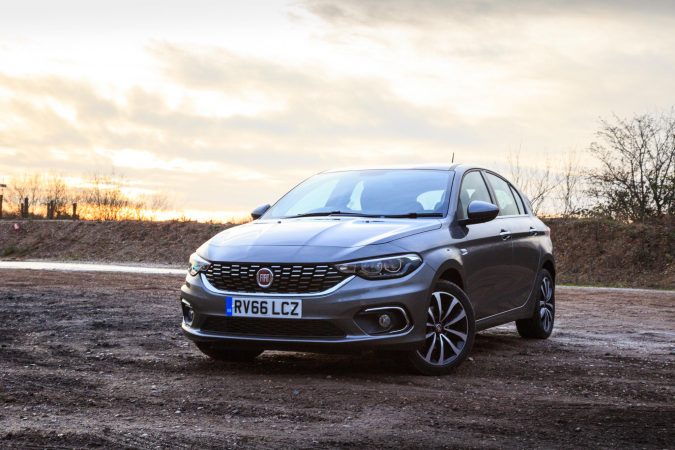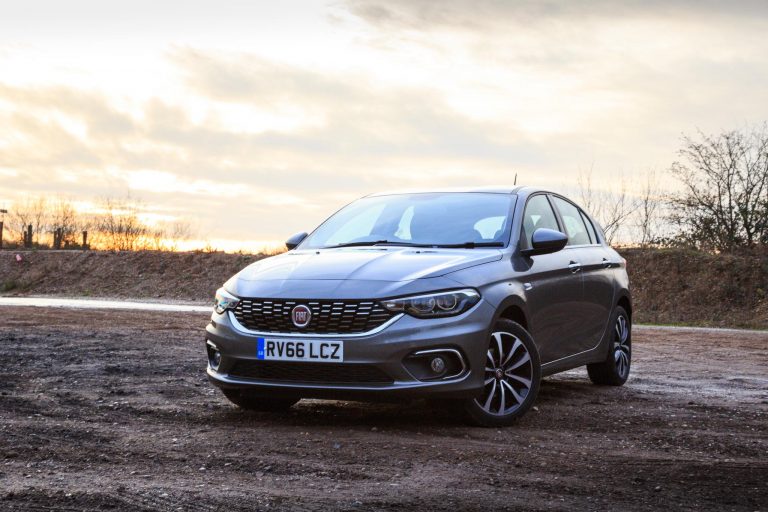 That said, the Tipo isn't exactly a hot seller in the UK with fierce competition. Therefore the Tipo doesn't make it into major UK reliability surveys. However, it's worth noting that FleetNews UK has taken a Tipo Multijet for over 10,000 miles in a long-term review stretching over half a year and it hasn't missed a beat.
The Tipo touts itself as a reasonably priced alternative to those who want something that differs from the rest, and so far from scattered owners' reviews across multiple sites like Parkers and HonestJohn folks generally found the Tipo to present a pleasing ownership experience. It's Fiat's first attempt at this segment for over 10 years, and we'd say it's a capable contender in this tough segment.
Fiat Qubo Reliability
You might think that Qubo is a strange one to include. However, from what we've seen, the Qubo is pretty universally praised for its van-like practicality being offered in a capable car-like platform.
Part of that is thanks to the fact that the latest Qubo shares the Fiat Small platform. What Fiat has done is establish a compact underpinning while bolting on a pragmatic body. It's also a joint venture between the Qubo, the Citroën Nemo, and the Peugeot Bipper.
It's easier to think of the Qubo as more of a mini MPV alternative to the actual sub-compact van Fiat sells under the name of Fiorino. It shares most of the drivetrain with the rest of the Fiat range, so reliability-wise it should be consistent with the trend.
The Qubo isn't quite mainstream enough to make its way onto most people's radar. However, the Qubo musters 3.8/5 stars in Carbuyer's owner's review section, with 45% of people saying they would recommend it to a friend.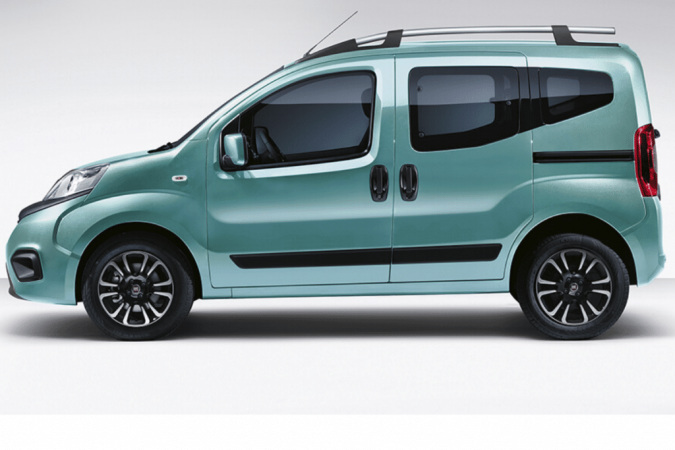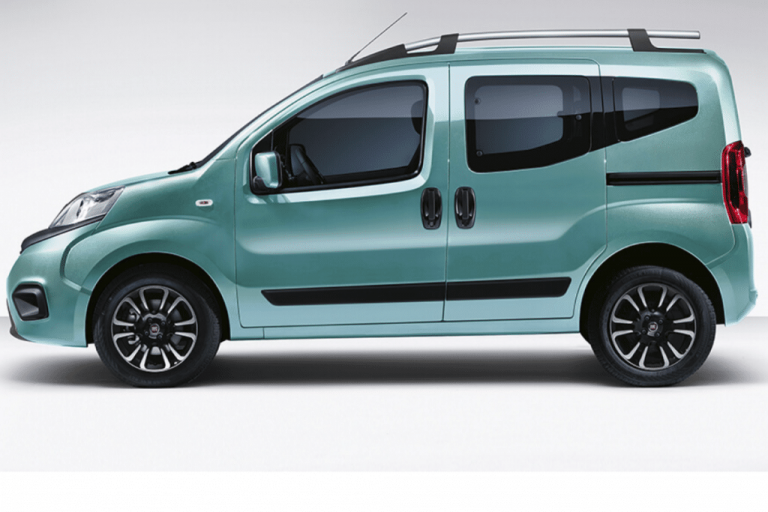 From the top reviews, some owners have been facing calamities with the drivetrain itself. It's a seemingly rare occasion though, as most other owners found their Qubo to be perfectly adequate for their needs. As long as you adjust your expectations to suit a practicality-minded small MPV that is well-adjusted to the urban landscape.
The scarce few owner's reviews over at Parkers also tell mostly the same tale, but generally, you would want to stay away from the anemic 8-valve 1.4-litre engine, as it's lacking in verve to properly haul MPV-loads.
Fiat 500X Reliability
While its name makes it out to be a 500 derivative, the Fiat 500X shouldn't be treated as such. Since it's based on a different architecture known as the Fiat Small Wide 4×4. It also faces the same dilemma the new MINIs have, whether to abide by the 500 roots or appeal to a broader market.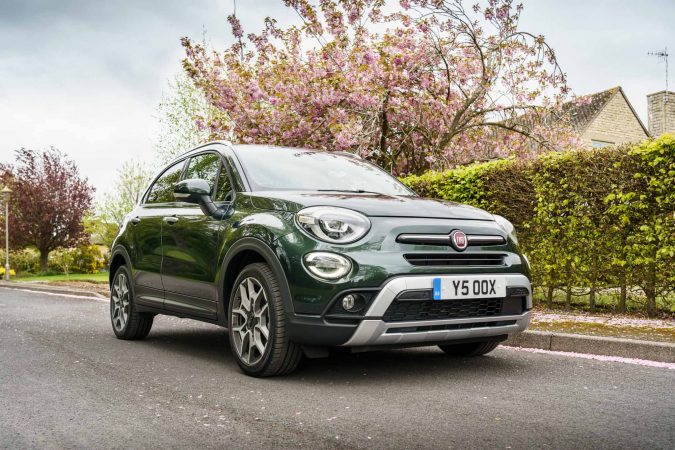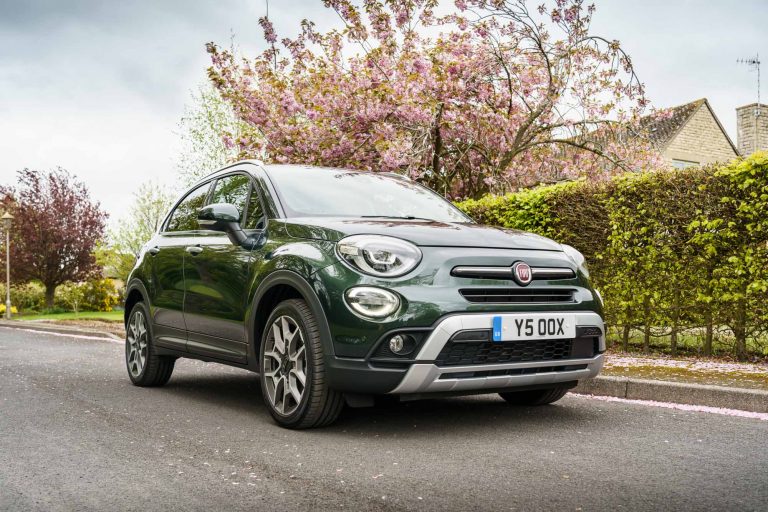 The latter is more towards Fiat's interests. That said, the 500X is still technically a city car, as it's a supermini crossover. At its foundation, the 500X is more closely related to its Chrysler sibling, the Jeep Renegade.
When it comes to reliability though, it's a bit more complicated. While owners' reviews, in general, are positive for the 500X, in most reliability surveys it doesn't fare quite as well.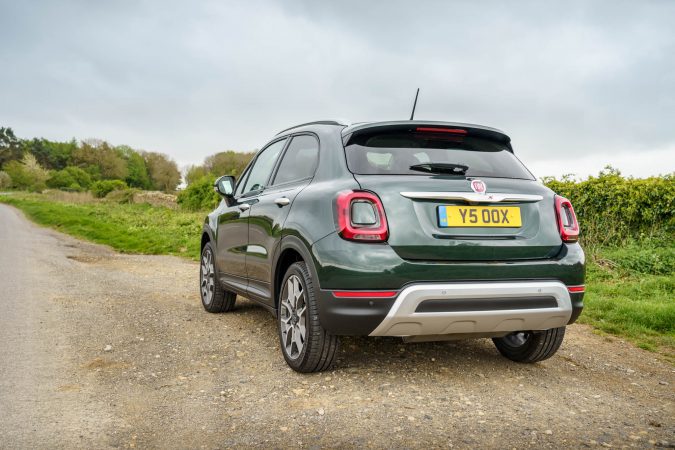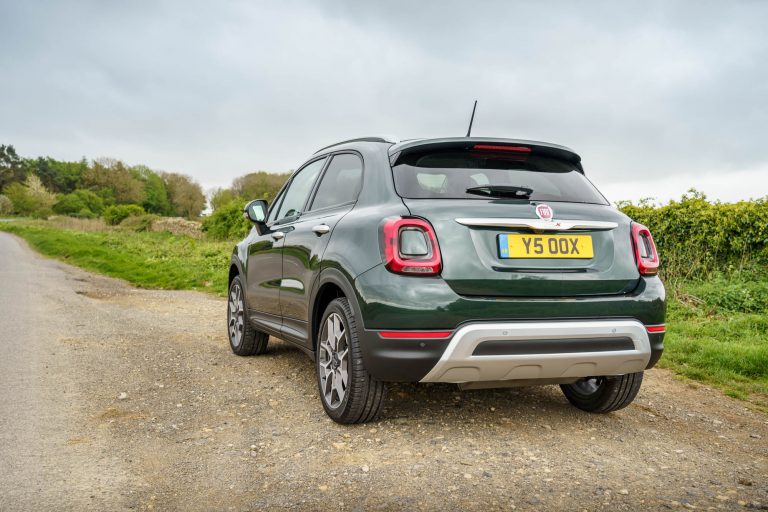 In the 2019 WhatCar small SUV reliability survey, the 500X didn't score at all, perhaps due to its limited buyers. Its cousin, the Jeep Renegade, did rank in at the bottom of the pack at 18th place with a score of 77%. Most complaints came from the electrics though, which coincide with most of the negative owners' reviews.
When the 500X does rank in though, it tends to be at the bottom of the pack. In fact, in Carbuyer's 2018 Driver Power survey it did score last. However, the measly number of owners may skew the rating to extremes.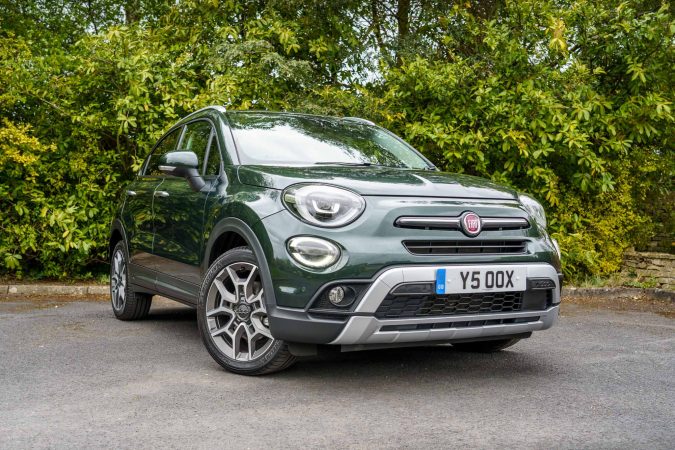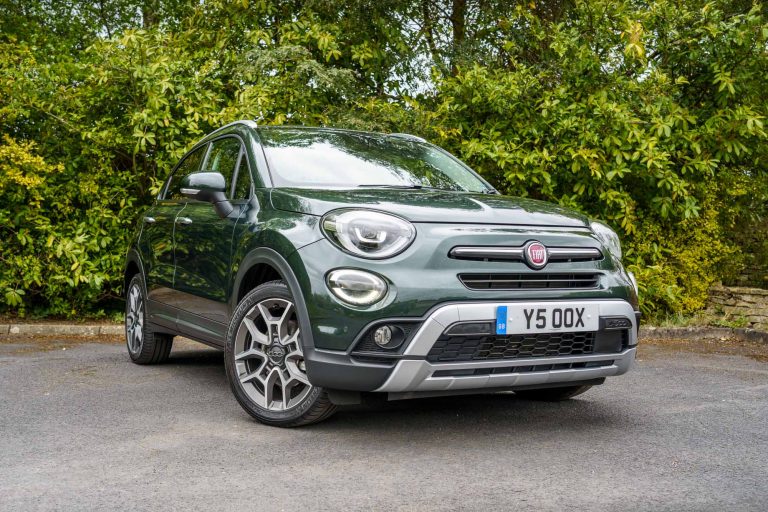 However, from the long-term reviews conducted by AutoExpress and CAR Magazine, both had minor issues with their 500X but found it to be a solid and dependable car overall from approximately 10,000 miles of running time.
Fiat 500L Reliability
Prefer something a little more grounded? Then you might want to opt for the 500L instead. Again, based on the remarkably flexible Fiat Small chassis, the 500L is Fiat's introduction into the mini MPV market.
In multiple ways, the 500L is very similar to the 500X, just that it rides on the Small Wide LWB variant of Fiat's global architecture. Therefore, it's likely that the ownership experience will be comparable.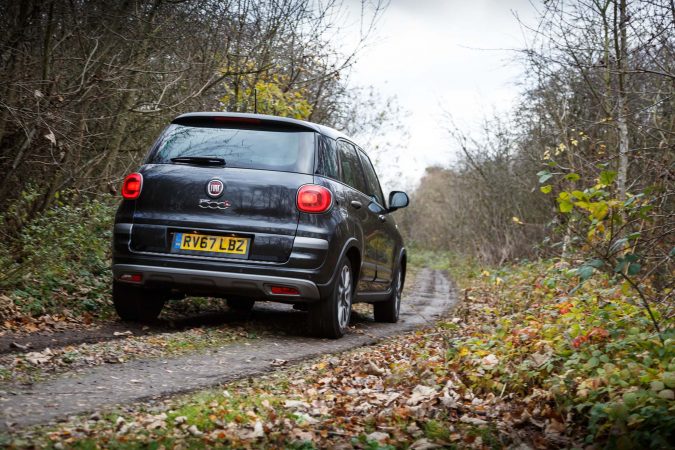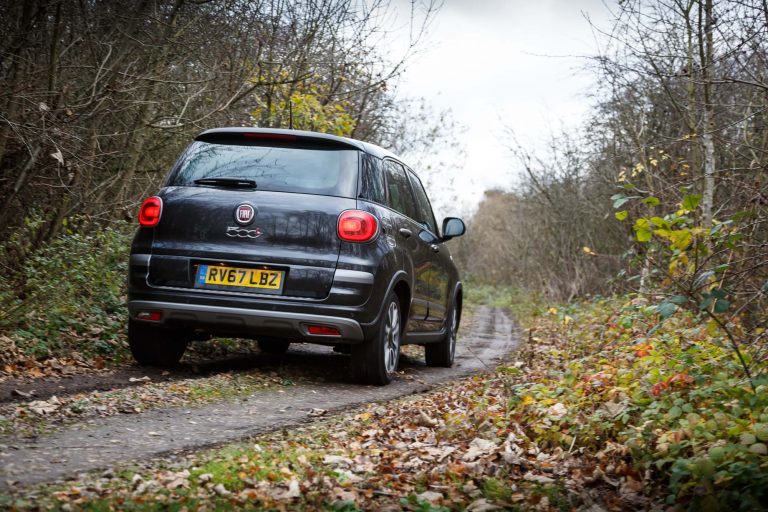 Owners' reviews over at CarBuyer suggest that the 500L is average when it comes to reliability. Across 8 reviews, the 500L scores 3.9 stars out of 5, with people complaining about its drivetrain the most, after electrics.
Looking over at Parkers UK and the owners there states largely the same pros and cons. Be wary though if you're looking at one of these since people say that the petrol engines offered are unsatisfactory when it comes to powering the 500L.
Fiat Problems
Fiat, an Italian automobile manufacturer, has a mixed reputation in the United States. While some drivers appreciate the brand's European design and efficient fuel consumption, others raise concerns about the reliability of Fiat cars. In this section, we will delve into the common problems and issues across Fiat's models specific to the US, and what readers need to be mindful of before purchasing a Fiat vehicle.
Meanwhile, here are some of the most common problems that you might encounter with Fiat cars…
Fiat Reliability, Common Issues #1. Transmission Problems
One common issue with Fiat cars is the transmission. Many owners have reported transmission failure or problems with gear shifting. The Fiat 500, in particular, has faced several complaints regarding the transmission. Some drivers have reported that the car fails to engage the clutch properly, or even jumps out of gear unexpectedly. These issues can not only be frustrating but also dangerous while driving.
Fiat Reliability, Common Issues #2. Electrical Issues
Another widespread problem with Fiat cars is the electrical system. Many Fiat models, including the 500 and 500L, have experienced electrical issues. Some common complaints include the radio not working, dashboard lights flickering, and power windows malfunctioning. These issues may seem minor, but they can be quite inconvenient and may indicate deeper underlying problems with the vehicle's electrical system.
Fiat Reliability, Common Issues #3. Engine Problems
Fiat cars also face engine-related issues. Several owners have reported excessive oil consumption, overheating, and even complete engine failure. The Fiat 500 and 500L models, in particular, seem to be most affected by these problems. While Fiat has issued recalls and repairs for some of these issues, it is important for potential buyers to be aware of these problems and to check if the vehicle they are considering has been properly repaired.
Fiat Reliability, Common Issues #4. Brake Issues
Brake problems are another common issue with Fiat cars. Some owners have reported that the brake pedal feels spongy or goes to the floor, requiring extra effort to stop the vehicle. Others have experienced issues with the brake rotors and pads wearing out prematurely. While brakes are a wear-and-tear item, experiencing these problems early on in the vehicle's life is concerning and can lead to costly repairs.
Fiat Reliability, Common Issues #5. Suspension Problems
Many Fiat owners have also reported issues with the suspension system. Complaints include a knocking or clunking noise while driving, especially over bumps or rough surfaces. These issues can affect the vehicle's handling and ride comfort, and may lead to more severe problems if not addressed promptly.
Fiat Reliability, Common Issues #6. Cooling System Issues
Fiat 500 models have been reported to have cooling system issues. Some owners have experienced coolant leaks, radiator malfunctions, and water pump failures. These issues can lead to the engine overheating and, in severe cases, complete engine failure if not addressed promptly.
Fiat Reliability, Common Issues #7. Air Conditioning Problems
Many Fiat owners have reported issues with the air conditioning system. Problems include the air conditioning not blowing cold air, making strange noises, or failing altogether. These issues are not only uncomfortable, especially in hot weather, but can also be costly to repair.
Fiat Reliability, Common Issues #8. Steering Problems
Some Fiat models, including the Fiat 500, have experienced steering problems. Owners have reported that the steering feels loose or wanders, making the vehicle difficult to control. In some cases, Fiat has issued recalls to address these issues, but it is important for potential buyers to be aware of these problems and check if the vehicle they are considering has been properly repaired.
Fiat Reliability, Common Issues #9. Clutch Issues
Fiat cars, particularly the Fiat 500, have faced several complaints regarding the clutch. Some drivers have reported that the clutch pedal feels soft or goes to the floor, and in some cases, the clutch fails altogether. These issues can make it difficult or impossible to change gears and can be dangerous while driving.
Fiat Reliability, Common Issues #10. Body and Paint Problems
Some Fiat owners have reported issues with the body and paint of their vehicles. Complaints include paint chipping or peeling, rust forming on the body, and issues with the door handles and locks. While these issues may seem cosmetic, they can affect the vehicle's resale value and may indicate deeper underlying problems.
While Fiat cars offer several benefits such as fuel efficiency and European design, they also come with a host of reliability issues. Transmission, electrical, engine, brake, and suspension problems are all common across various Fiat models. Potential buyers should be aware of these issues and thoroughly inspect any vehicle they are considering purchasing.
It is also recommended to check for recalls and ensure that any necessary repairs have been completed. Ultimately, while Fiat cars have their appeal, it is crucial to weigh the pros and cons and to be well-informed before making a purchase.
The Reliability Of Fiat's Rivals
Fiat is in a bit of a weird spot in terms of squaring up against rivals. For one, their main market is Europe, but right now they're also performing rather well in manufacturing and designing region-specific models for developing markets.
It's rather eminent that, other than the Fiat 500 lineup, Fiat is a marque mainly competing amongst the lower-end segment of the market. Therefore, there are two types of competitors Fiat is vying against, the nouveau-retro segment and the mainstream low-end.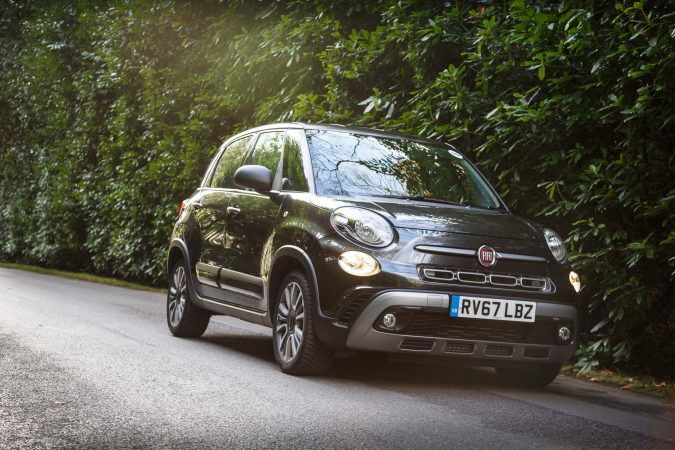 For the former, it's obvious that MINI, Citroën, and to a smaller degree, Alfa Romeo, are the main competition within Europe. The latter though is much broader, brands like Hyundai, Kia, Toyota, Honda, Ford, and various others have been offering plenty of strong contenders within the market for a long time now. The Koreans especially have been markedly laudable in their endeavours thus far.
Looking at Fiat's performance dependability-wise standalone, and it's apparent that they're not doing too hot right now, pitted against various other manufacturers.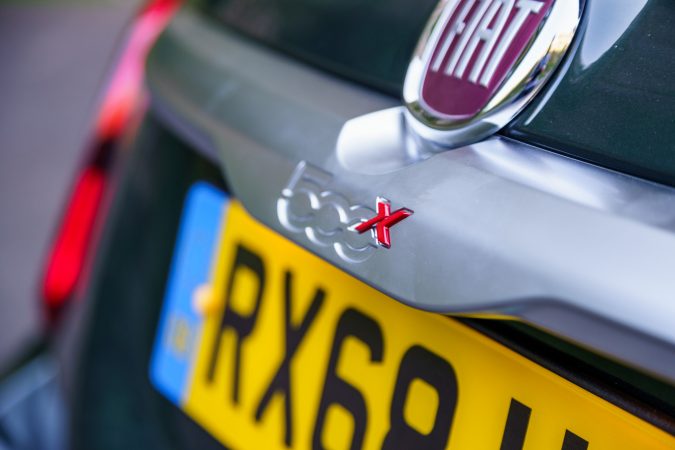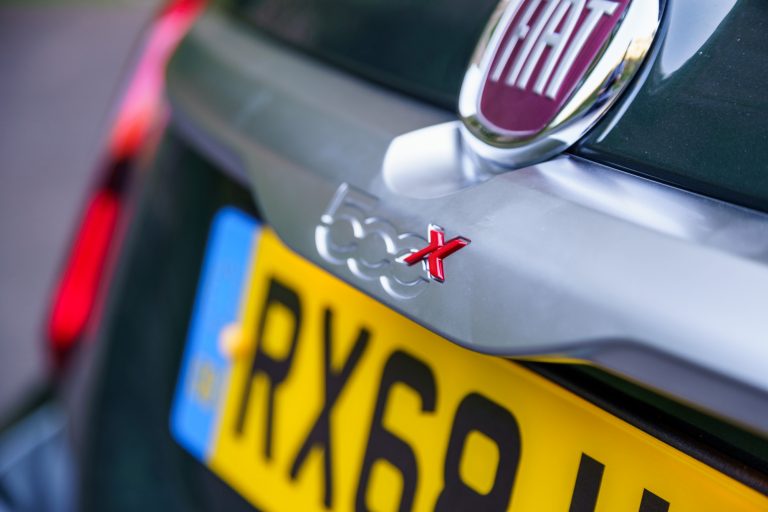 In JD Power's 2019 UK Vehicle Dependability Survey, which covers models bought within the past 12 months, Fiat is second from last. With 173 problems per 100 vehicles (PP100), it's only ahead of BMW, and behind Audi and Jaguar. It's a slight improvement over last year's survey though.
Take a look at other surveys though, and we have conflicting results. What Car?'s 2019 dependability survey reveals that Fiat is right in the middle of the pack. With a score of 93.3%, Fiat ironically places right behind JD Power's most reliable manufacturer – Peugeot, in 19th place.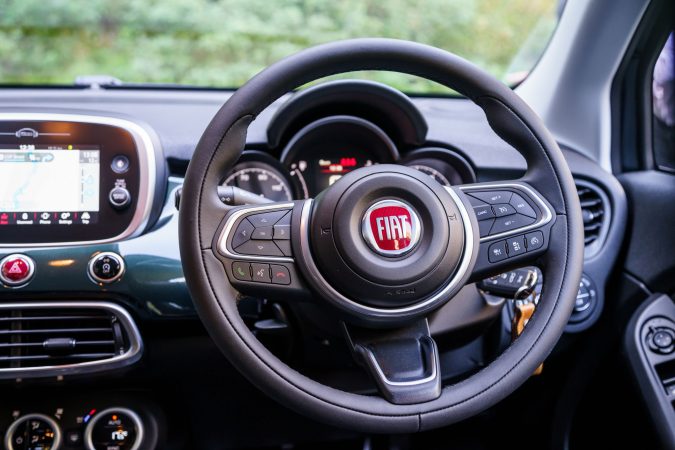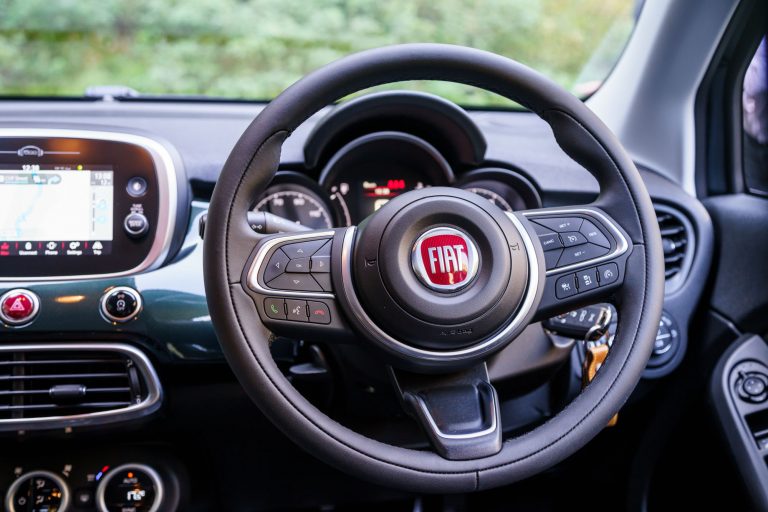 This result is largely consistent with various other surveys too. AutoExpress's 2019 Driver Power Survey, which takes a more holistic approach to looking at cars, also shows Fiat ranking right in the middle with a score of 90.13. This is just a bit behind Peugeot, Nissan, and even Toyota, and ahead of Volkswagen, Audi, and Hyundai.
More importantly, though is how Fiat's competitors fare. It's all dependent on which survey you base your judgment on. Buyers piqued by the 500 families of cars might compare Fiat with MINI, Citroën DS, and Smart. MINI, in particular, is a strong contender now as they're doing better than ever reliability-wise, as we've covered before.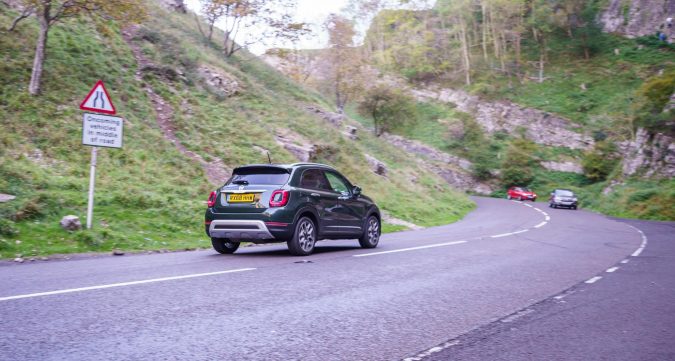 Fiat is admittedly not amongst the top few when it comes to reliability. Realistically speaking, it's probably one of the brands that are reflected upon most peoples' minds when it comes to the word 'unreliable'. However, the whole mockery of 'Fix it again tomorrow' really doesn't apply anymore to modern Fiats.
That said, when it comes to owners' reviews and driver satisfaction surveys, Fiat is far from the bottom of the list. They're often at the industry average or even above average, and ardent Fiat owners would rave all about their Fiat.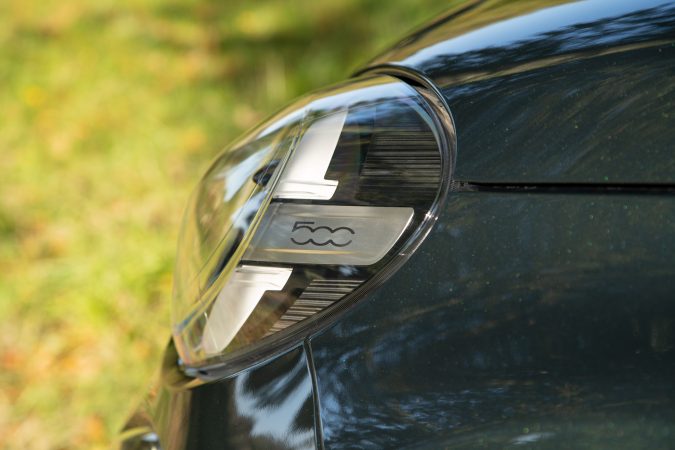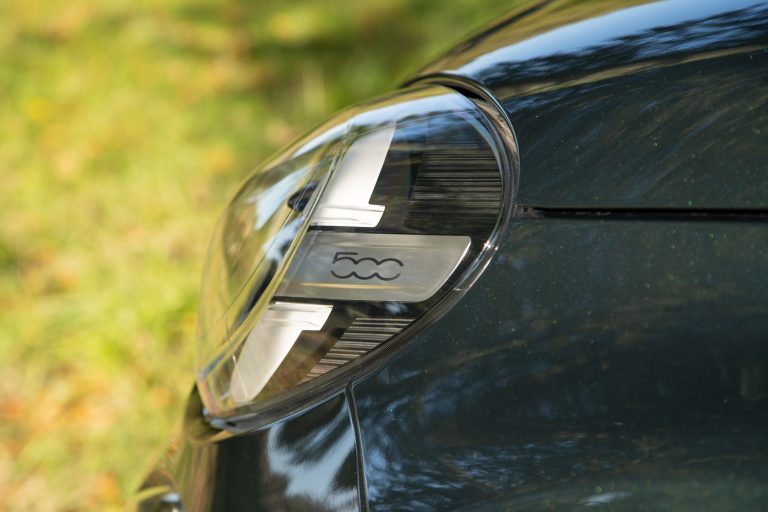 So what's dragging Fiat down when it comes to reliability must be with Fiat's rather erratic quality control. From owners' reviews, it's apparent that while some folks have faced nothing but trouble with their Fiat, another owner with the same vehicle configuration might absolutely love their Fiat.
Over the years though, it has gotten better for them. Back then Fiat was a manufacturer that people bought to be different from others, and Fiat had to experiment and innovate to attract potential prospects. Nowadays, they tout a rather impressive range of cars that consumers would take a good look at as a competitor within the market.
Are Fiats Reliable
All Fiats come with the standard 3-year warranty, 2-years manufacturer and 1-year from the dealer. Furthermore, there's also a 3-year quality assurance for the paintwork of the car, should any defects arise. Finally, Fiat provides 8-years warranty on corrosion-associated body defects.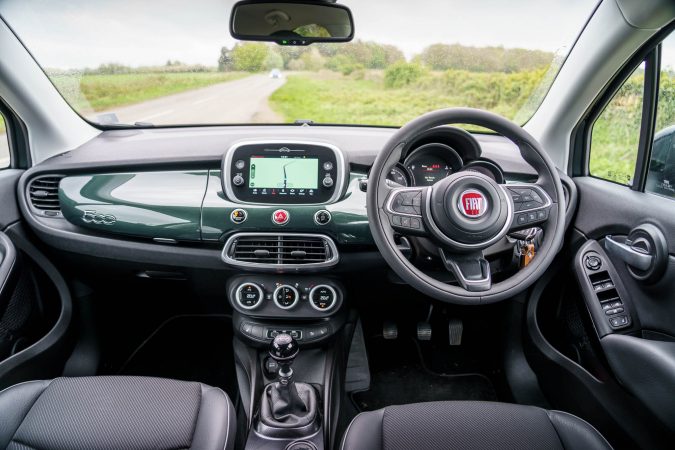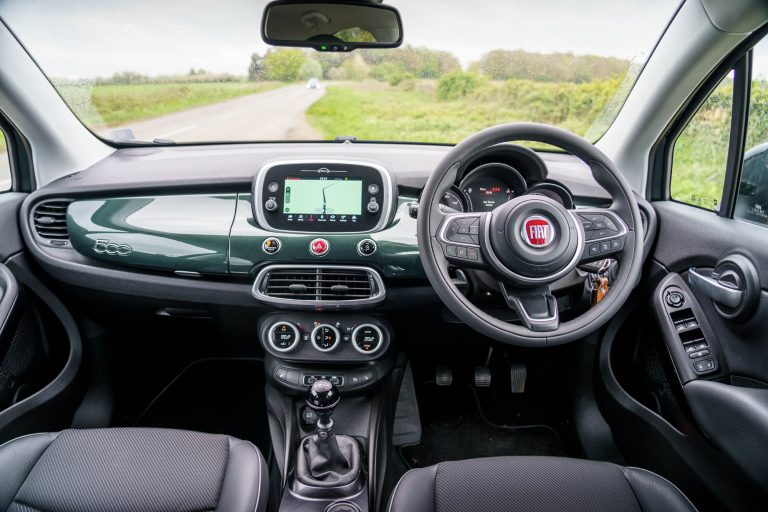 This is all par for the course for the industry nowadays, but nothing will quite top what Hyundai is offering – 5 years general and 7-years on their Picanto. But then again that handily tops what the majority of the brands can muster nowadays.
Thankfully though, while Fiat might not be amongst the most reliable of cars, they're on the cheaper end on repair costs. That's an important perk to consider as most Fiat models are designed for budget-conscious people, and manufactured to appeal as such.
Is Fiat A Good Car
Fiat has one of the richest histories out there, and it can be considered as one of the 'original' car manufacturers that's still standing strong to this date. In fact, their history spans for more than a century initially founded in 1899 by a cohort of businessmen and professionals. Fiat was originally founded to provide 'democratic mobility'. Sir Giovanni Agnelli was behind the helm though, and expedited Fiat as an established marque.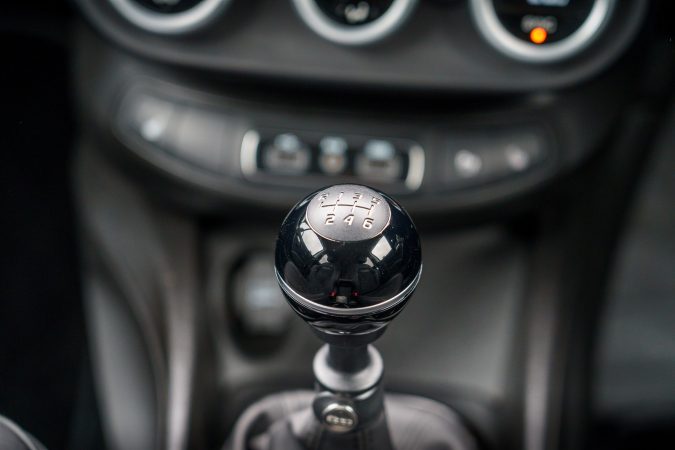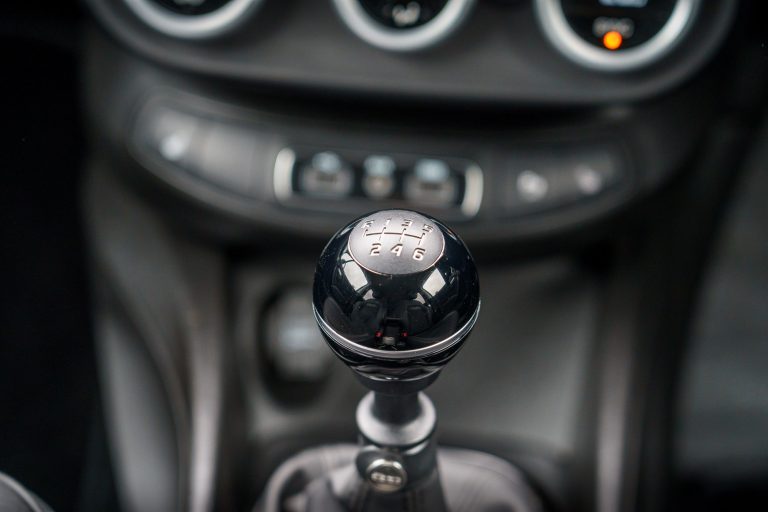 That year also overtly distinguished Fiat's interest in pursuing the automotive trade by producing the Fiat 4HP. Today, Fiat remains one of the largest automobile manufacturers in Europe and is the dominant automaker in Italy. Despite what people might malign, Fiat has contributed a lot to the economy and automotive alike, and I'd say they've abided by the whole 'democratic mobility' motto well.
The 1910s – Rapid Development and Motorsports Success
Over the course of the early 1910s, Fiat had changed leadership and expanded on an unprecedented scale, as far as the US. It's eminent that they were going to be an economic powerhouse, and with the original Fiat Tipo and Fiat Zero.
The former was notable for its application of standardised parts, while the latter was especially accessible in terms of pricing. This period also marks the construction of the ambitious and massive Lingotto factory, which also had its test track on the roof. In the following years though, Fiat mainly contributed to the war effort during this turbulent political period.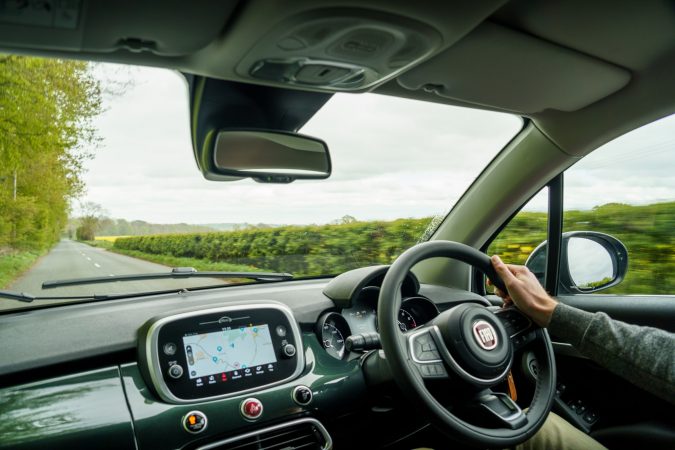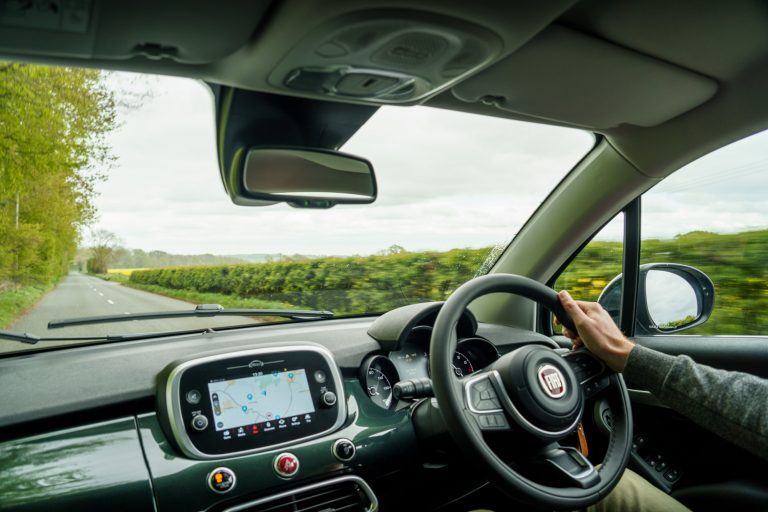 Fiat has also emphasised on being involved with motorsports, as the Fiat S61 won the American Grand Prix and the S76 with its 28.5-litre 300 horsepower inline-4 and 132 mph top speed crowned with the sobriquet 'the Beast of Turin'. It's perhaps now more well-known for being a regular at the Goodwood Festival of Speed.
1930s to 1960s – Further Growth
During the crisis, it's apparent that what the people needed most of all was a reliable, economical and easy-to-run car that was also affordable. Hence, Fiat introduced the Fiat 500 A Topolino in 1936, which also gave birth to the idea of a small city car. That also set the basis for a car like the 1957 Nuova Fiat 500.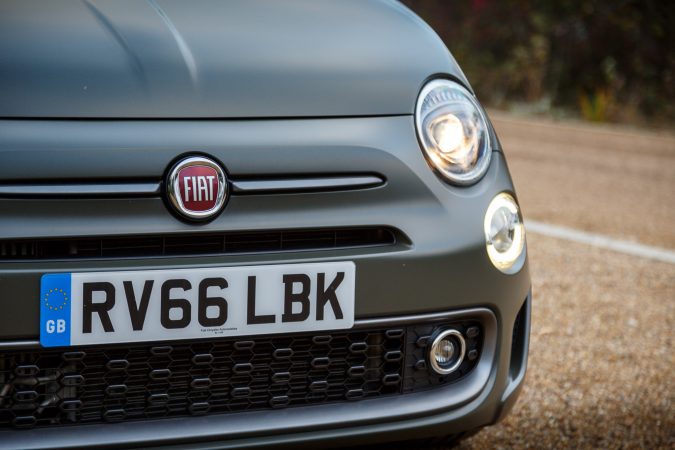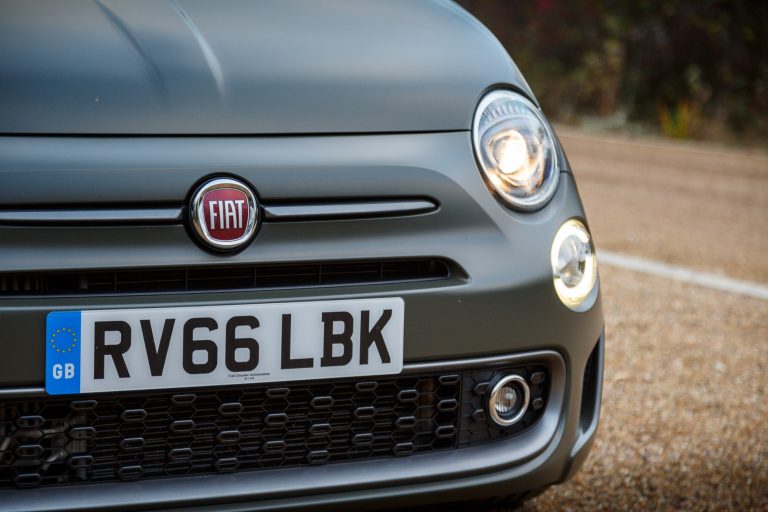 1939 marks the inauguration of the Mirafiori factory, an industrial headquarters that remains active to this day. Following that, in 1951 Fiat made the Campagnola, an agricultural vehicle that also crossed Africa from South to North within 12 days, cementing Fiat's namesake as a reliable motor maker. 1953 marks the debut of the Fiat 1100, a robust, then-modern 4-door sedan.
Mass production and continuous innovations set Fiat apart from the rest, and at that time Fiat was in an economic boom. They were satiating the needs of the emerging European automotive market.
1970s to 1990s – The Italian Giant
Further industrialisation saw Fiat pushing for automation within its bodywork assembly – Robogate. This contributed to better consistency for their models. 1980 then saw the Fiat Panda being introduced, which even now is one of Fiat's best-selling models. Further on we saw the Uno, made to replace the 1971 Fiat 127. The Uno is also Fiat's attempt at breathing new life, with new electronics and materials used in its construction.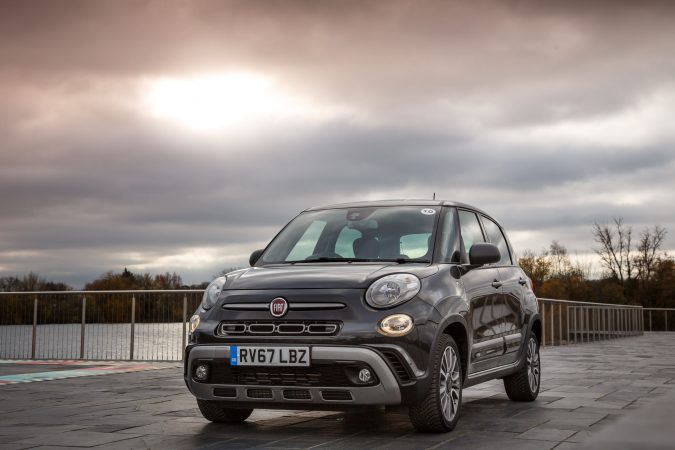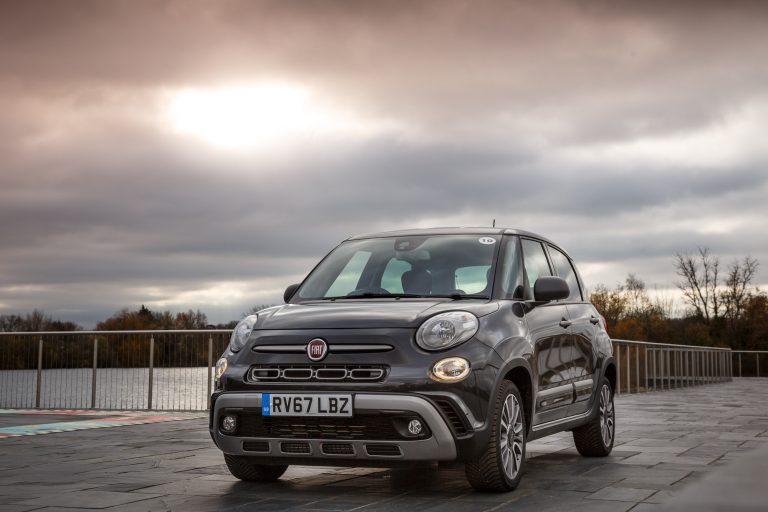 During this period, Fiat rapidly gained the acquisition of various other manufacturers, including Ferrari, Alfa Romeo, Lancia, and Maserati. 1989 gave birth to the new Fiat Tipo, named the 1989 Car of the Year. One award that Fiat is familiar with, at least, as the 1995 Fiat Punto, Fiat's contemporary best-selling car, also won the 1995 award.
While Fiat faced fierce competition in the 90s, they began hastily expanding to the international market, with great success. In fact, over 60% of Fiat sales were export models, with Fiat being known for producing affordable, yet charming and appropriate vehicles.
Modern Day Fiat
This is the Fiat we're all familiar with. Still adheres to its roots, I reckon. They're still producing sporty models like the Abarth 124 Spider and Abarth 500 variants, but at the same time, they're doing well when it comes to the people's cars. The now-defunct Punto and the new Panda are both beloved Fiat models due to their simplicity in design, affordability, and accessibility.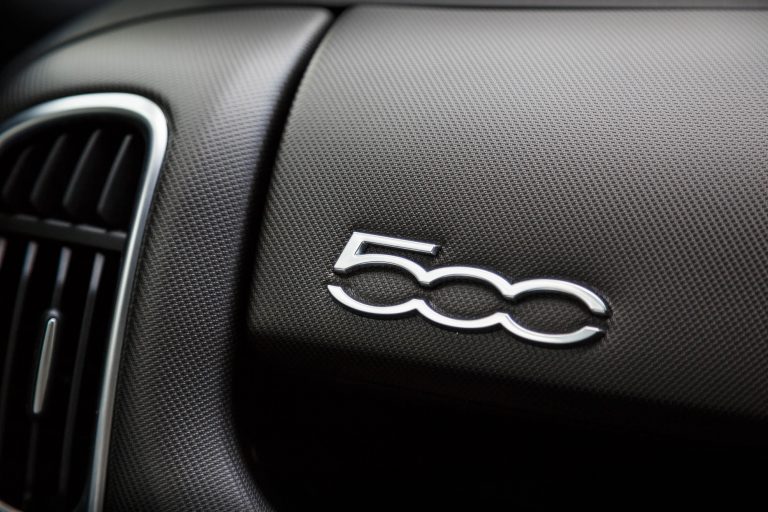 Facts: Are Fiats Good Cars?
Fiat is the largest car manufacturer in Italy and has a century-long history, but it never quite found its footing in the United States.
Fiats are known to have good build quality and have been labeled "workhorses," but component quality may vary from model to model.
According to RepairPal, Fiat has a reliability rating of 3.5 out of 5.0, ranking 18th out of 32 car brands, with an average annual repair cost of $538 per year.
Fiat owners have fewer shop visits per year than the average across all models, but 17% of shop visits involve significant problems – higher than the average of 12%.
Common issues with Fiat vehicles include in-car technology issues, suspension problems, electrical issues, and premature ball joint wear.
Fiat sells some of the most affordable vehicles in the market, but the only model available in the states, the Fiat 500x, starting at $26,000+, isn't making a good case for Fiat's affordability and value proposition compared to better alternatives.
Used Fiat 500 and Abarth models are worth buying due to their affordability and modern features.
The Fiat 500e is worth looking into for its excellent MPG but lacks enough power for long-distance driving.
Like all car brands, Fiats have pros and cons, but they're generally a niche choice for those who appreciate their identity and charm.
Are Fiats Reliable: In Conclusion…
Certainly, Fiat isn't the last word when it comes to reliability. That said, there are plenty of Fiat owners out there who would tell you that the day when Fiat used to mean 'fix it again tomorrow' is no more.
Of course, what I think Fiat does better than others is the inexplicable charm that Fiat models have. People just love them, and when it comes to small city cars, none can do it as well as Fiat.
Fiat Reliability: Frequently Asked Questions (FAQs)
Here are some popular frequently asked questions (and their answers) about the Fiat reliability…
Who Makes Fiat
Fiat is made by Fiat Chrysler Automobiles (FCA), which is an Italian-American multinational corporation. FCA was formed in 2014 by merging Fiat S.p.A and Chrysler Group LLC. The company designs, manufactures, and sells vehicles under various brands including Fiat, Jeep, Dodge, Ram, and Alfa Romeo.
Is 200 000 Miles on a Car Bad
200,000 miles on a car is not necessarily bad, but it does indicate that the car has been used extensively. The condition of the car at this mileage will depend on how well it has been maintained. Regular maintenance and timely repairs are crucial for a car to reach and exceed 200,000 miles.
What Does Fiat Own
Fiat, as a part of FCA, owns several automobile brands including Alfa Romeo, Chrysler, Dodge, Jeep, Lancia, Maserati, and Ram. However, it should be noted that FCA merged with PSA Group in 2021 to form a new company called Stellantis.
Are Fiat 500 Reliable
Fiat 500 has had mixed reviews when it comes to reliability. Some owners have reported minor issues, while others have experienced more significant problems. It is always recommended to check the specific model year and consult reliability reports and owner reviews for a more accurate assessment.
How Much Is a Fiat 500
The cost of a Fiat 500 varies based on the model, year, condition, and location. As of writing, a new Fiat 500 starts at around $16,000 and can go up to $22,000 or more for higher-end models with additional features.
Is a Fiat 500 a Good Car
The Fiat 500 is considered a good car by many due to its stylish design, compact size, and fuel efficiency. However, its reliability has been questioned by some owners and auto experts. It's always recommended to test drive and research a specific model year before making a purchase.
What Is the Most Unreliable Car Brand
As of writing, there isn't a definitive answer to this question as it varies from year to year and depends on several factors such as recalls, owner complaints, and reliability ratings from various sources. However, some brands consistently rank lower in reliability studies.
How Much Does a Fiat Cost
The cost of a Fiat car varies based on the model, year, condition, and location. A new Fiat car can range from around $16,000 to over $40,000 for higher-end models and additional features.
Are Fiats Expensive to Repair
Fiat repair costs are generally considered to be average compared to other brands. However, it's important to note that repair costs can vary based on the model, location, and the nature of the repair.
How Long Do Fiat 500 Last
The lifespan of a Fiat 500 depends on several factors including how well it has been maintained, driving conditions, and overall use. With proper maintenance, a Fiat 500 can last over 150,000 miles. However, some owners have reported experiencing issues before reaching this mileage.
Are Fiats Expensive to Maintain
Fiat maintenance costs are generally considered to be average compared to other brands. However, it's always recommended to check the specific model and consult owner reviews for a more accurate assessment.
Is Fiat a Luxury Car
Fiat is not considered a luxury car brand. It is positioned as a mass-market brand offering compact and subcompact cars. Fiat's sister brand, Maserati, is considered a luxury brand.
Similar Case Studies
Before you are part with your money take a look at our other case studies on reliability below.
Volvo Reliability
Hyundai Reliability
Jeep Reliability
MINI Cooper Reliability
Subaru Reliability