Volvo Cars revealed the new Volvo XC60 at the Geneva Motor Show. The  Scandinavian company's much-anticipated premium SUV is set to replace the original XC60. It currently represents about 30 percent of Volvo's total global sales. The company have sold nearly a million of the original XC60  around the world.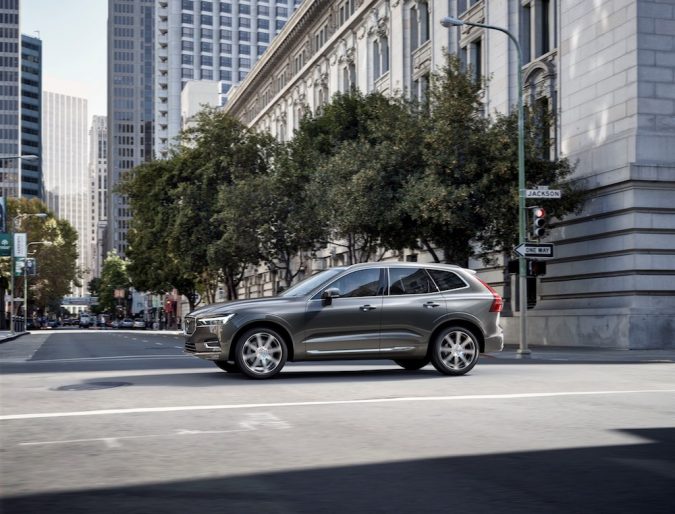 Safety Systems Designed to Increase Confidence
The company are keen to emphasise the latest safety features included in the XC60. Volvo's City Safety system has had Steer Assist added to it. The Blind Spot Indication System (BLIS) uses it to reduce the risk of collisions whilst changing lanes, so should be of great use on motorways. Whilst ideally everyone would be comfortable with motorway driving, for many people it always remains a nerve-wracking experience. Blind spots can make drivers particularly vulnerable so anything that supports drivers and increases people's confidence is surely a good thing. Steer Assist is also utilised by the new Oncoming Lane Mitigation system, designed to help lessen head-on collisions.
An exciting step into the future is available as an option on the Volvo XC60. Volvo's Pilot Assist is a semi-autonomous driver assistance system. When driving up to 130 kph (80.8 mph) and on well-marked roads, the car will be able to take on the acceleration, braking and steering. For those interested in the possibilities of driverless cars over the next few years, this should be a nice introduction to the technology.
In addition, there is environmental safety brought in too. The new CleanZone is a four zone climate control system that removes harmful pollutants and particles from outside the cabin. Hayfever sufferers will be delighted to hear that this even reduces the amount of pollen. Are the back passengers always complaining they are too cold but the front ones are regularly too hot? Does it feel like Siberia for the left-hand side whilst the right basks in the heat of the equator? CleanZone solves this too, with individually controlled temperatures for the four main seating positions.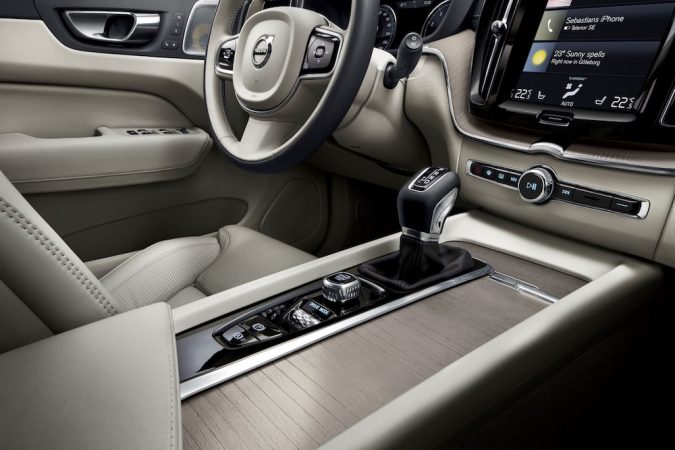 Inside the Volvo XC60
There will be a range of options for the new XC60 underneath the bonnet. This mid-sized SUV can perform  0-60mph in an impressive 5.3 seconds with the T8 Twin Engine petrol plug-in hybrid. At launch, the diesel D4 with 190 hp and the D5 with 235 hp will be available, the latter with PowerPulse technology. This uses compressed air to swiftly increase the rpm of the turbos. The petrol-powered T5 delivers 254 hp and the T6 gives 320 hp. The T6 has turbo and superchargers attached, enabling it to offer 400 Nm of torque.
Sensus is Volvo's infotainment system and along with the On Call app, receives a graphical update for improved usability. Smartphone integration for Apple and Android is also available.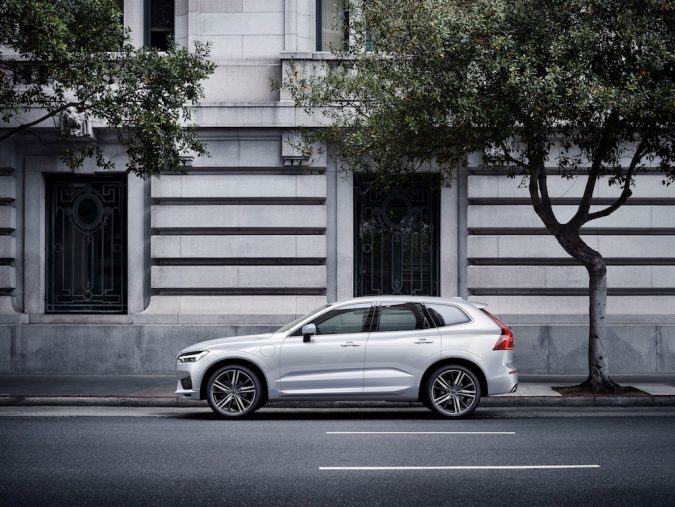 The new Volvo XC60 is set to go into production at the Torslanda Plant in Sweden from mid-April.