Yesterday Land Rover announced upgrades to the multi-award winning Land Rover Disocvery. Land Rover say it will have a new look, new extra efficient fuel system, new badging, new comfort and safety features, new drivers assists and new audio systems. This Disco is set to be a very new and improved car overall.
The new model is available for orders today and you can expect deliveries mid-November.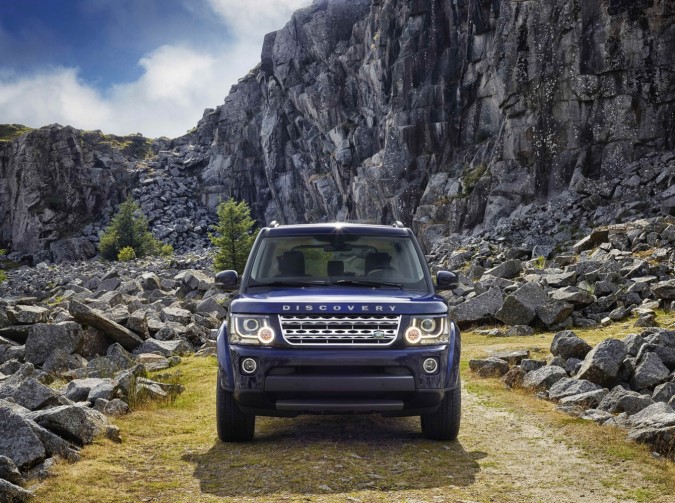 The hugely popular Discovery continues to move from strength to strength and the addition of improvements in fuel economy and emissions underpins our commitment to delivering power with sustainability.  As one of the world's most stylish, capable and versatile SUVs, the Discovery is the perfect vehicle for people who enjoy living an active lifestyle to the full.
Appearance
The 2014 model will be a new face for the Disco. You will notice:
A new front grille.
New front bumper.
New headlight design.
New LED running lights.
A choice of 2 new alloy wheel designs.
The above will give the new model a fresh look; with a heightened level of distinction. I think it looks good and if it's performance anywhere near as good a the previous version we are on to a winner.
Badging
For the eagled among you, you will notice that the badging has now taken on the Range Rover approach, the 2014 Disco will have Discovery written across the lip of the bonnet replacing the Land Rover badging.
Efficiency
The 2014 model will be available with the class-leading 256bhp 3.0 SDV6 – with CO2 emissions reduced from 230g/km to 213g/km, and fuel consumption improved to 35.3mpg.  All models are equipped with an eight-speed ZF automatic transmission. This sounds like brilliant all-round engine if it lives up to the stats.
Driver Aids
The new Disco  will come with:
Wade Sensing (a technology unique to Land Rover).
Blind Spot Monitoring.
Closing Vehicle Sensing.
Reverse Traffic Detection.
T-junction Cameras.
Audio
To align the 2014 Disco with the larger Range Rover vehicles, it will be available with Meridian premium audio system.  The standard system features 8 speakers and 380 Watts of power, while the Meridian Surround system produces an impressive 825 Watts output and features 17 speakers.