After driving the SEAT Ateca Xcellence around for a week, here are 5 things we love about the SUV.
The Way The SEAT Ateca Xcellence Looks
First and foremost, I'm a huge fan of how the Ateca looks. Those large, sharp headlights, long body feature lines and angular grilles create a car that has a wide, commanding stance on the road. It looks good from all angles, and if you were to upgrade to the optional 19″ premium two-tone alloys, it would look even better. In my opinion it's one of the best looking crossovers on the market right now.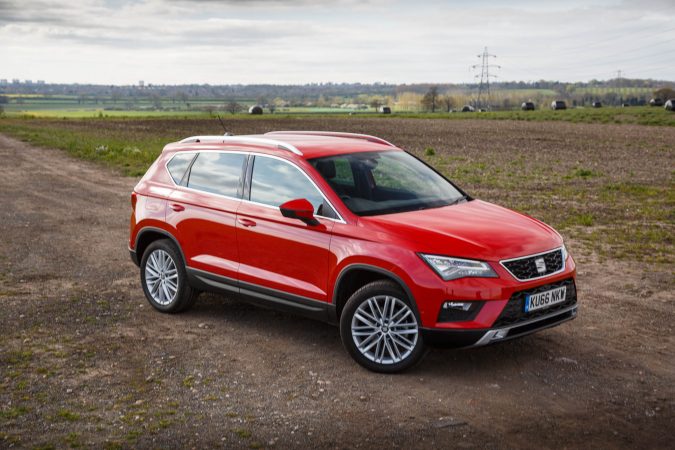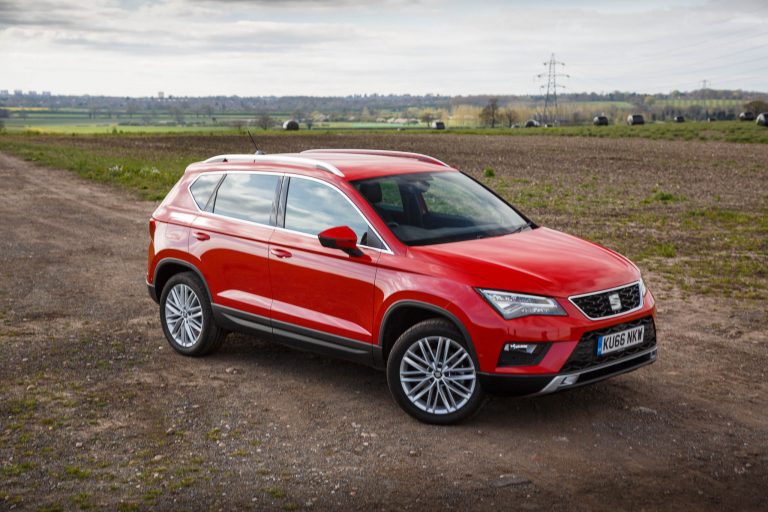 The Headlights
Our Ateca is equipped with the optional full LED headlights, and from the drivers seat, they are honestly some of the best headlights I have ever seen. Both dipped and full beam are LED, and they create a brilliantly wide and natural beam of light across the road ahead. Some of the brightest and sharpest I have used, and very impressive.
Also, the daytime running lights that surround them look absolutely fantastic.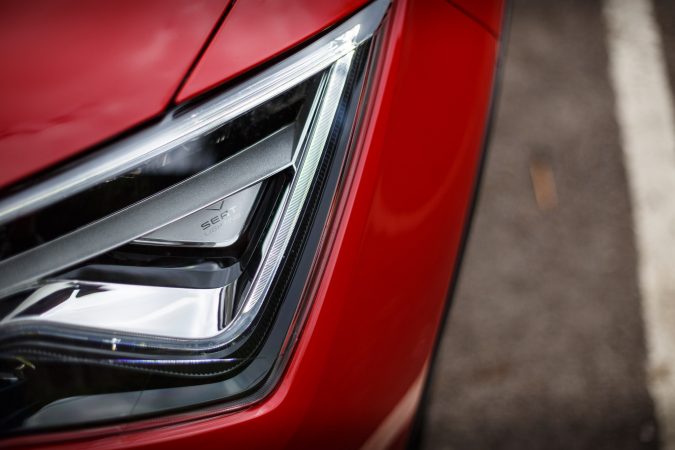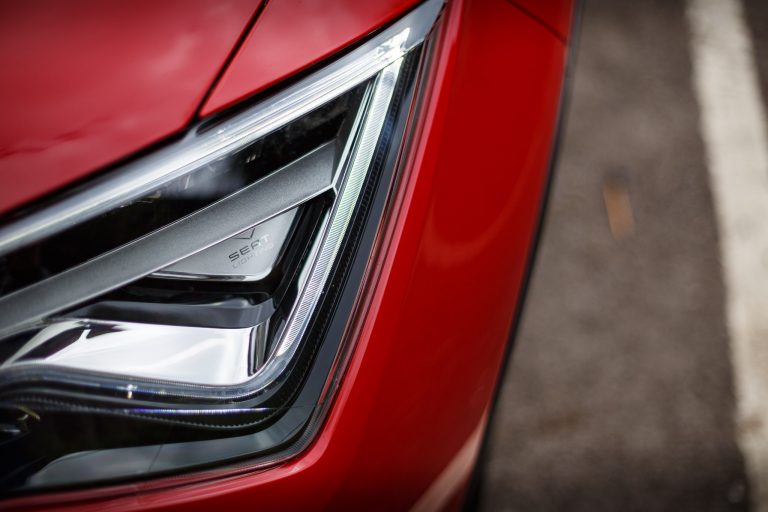 The Refinement
When we say 'refinement', what we mean is the overall package of comfort, cabin noise and vibration, amongst other things. Most of the time you forget that you've got a 2.0L diesel engine under the bonnet, because you really can't hear it unless you're driving enthusiastically. The cabin is very well insulated with soft-touch materials covering the dash, and pretty much all of the visible surfaces. The only scratchy materials can be found low down in the footwells. The Ateca really is a very refined SUV.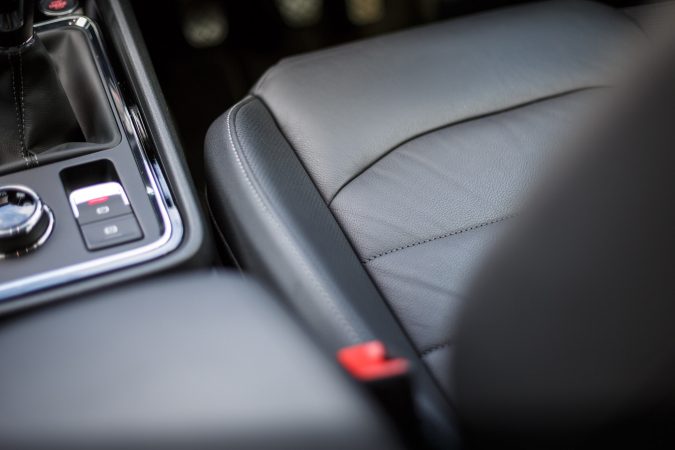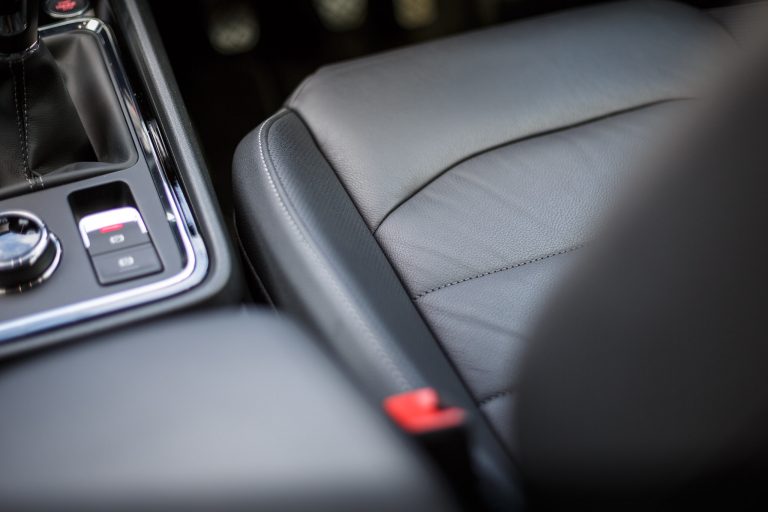 The Tech
The amount of tech, gadgets and driving aids in this car is truly astonishing. It's like the Tiguan's young, cooler cousin.
In the centre of the dash you'll find the 8″ touchscreen infotainment system with everything you will ever need. For tech-heads, you can connect pretty much any phone to the system via Apple Carplay, Android Auto or Mirrorlink.
Then when you're driving, you're safe in the knowledge that you've got multiple driving assistance systems ready to help you, should you need them. One such highlight is the Front Assist system which will warn you of a possible oncoming collision, and then City Emergency Braking which will apply the brakes for you if necessary.
If you want to know more about all the tech in the SEAT Ateca, you can read our full review and watch our video review below.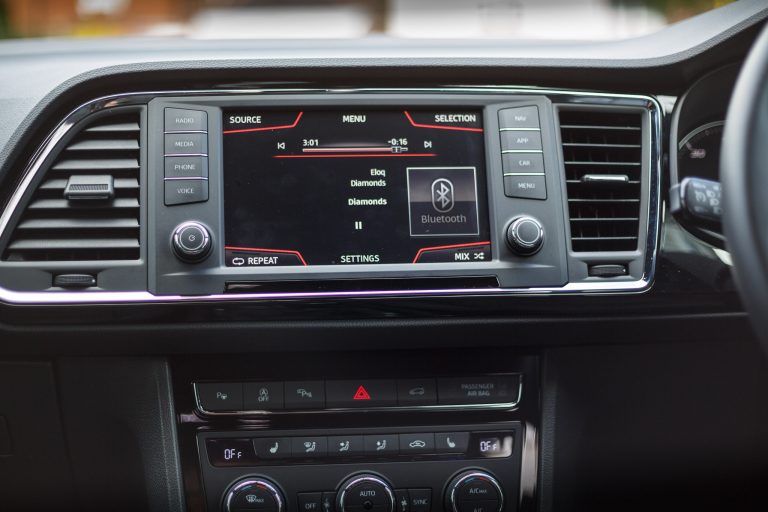 The Handling
The Tiguan's younger, cooler cousin is also a better performer too. SEAT have given the Ateca slightly stiffer suspension, and doing this has given the car a marginally harder ride, but it also means that this is an SUV with the handling capabilities of a hatchback. In the bends the body remains amazingly level, and the car absorbs the bumps very well, staying composed.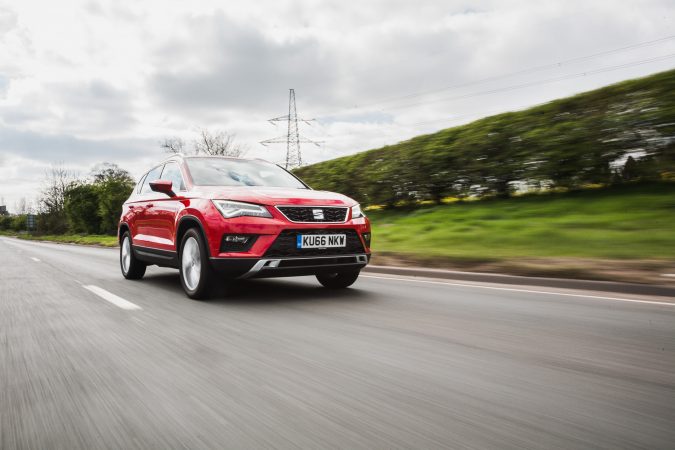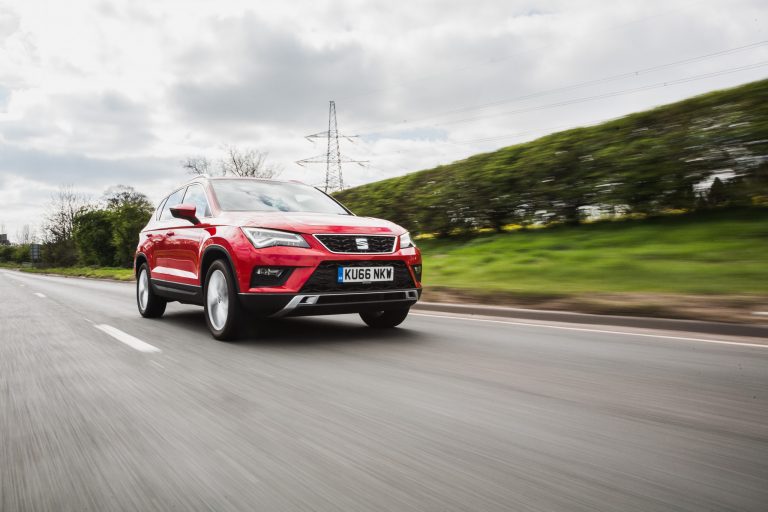 Watch Our Video Review