The Most Impressive Luxury Electric SUV On the Market.
After several years of Tesla's dominance, this year finally saw the emergence of a new electric car, coming from the highly-esteemed UK manufacturer Jaguar. Jaguar has managed to beat Audi, BMW and other German vehicle manufacturers by unveiling a radical and promising all-electric SUV. Sporty yet elegant, luxurious and easy to drive, the 2019 Jaguar I-PACE is undoubtedly very exciting but does come with a hefty price tag. So, is the bang worth the buck? Read this page and find out.
Synonymous with Class and Luxury
This reputable British car manufacturer will be turning 100 years in 2022. Ever since its early beginnings in 1922, Jaguar has been known for its gorgeous, sleek and high-tech designs that stood apart from every other car on the market. Not only that, the company never strayed from its specific target market, focusing its products and marketing efforts only on the highly wealthy car buyers. Instead of manufacturing a widely available car, Jaguar decided to take the opposite approach. Over the years, the company produced countless memorable adverts, trying to tie-in their brand with qualities such as high-performance, class, comfort, safety and high living in general.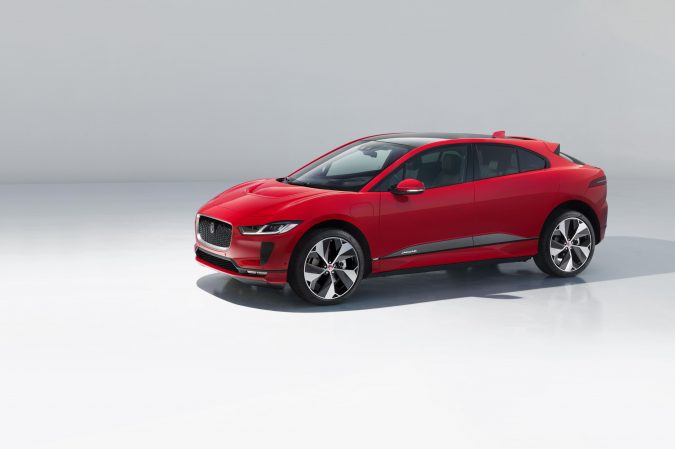 It's a similar situation to that we often find in casino online UK sites, which are specifically targeted to UK players, with special offers for good-standing high rollers. When it comes to such UK brands, it's all about the pride and exclusivity, with the main purpose of attracting the attention of those who don't mind spending big while chasing excitement. To put it simply, companies like Jaguar aim to prove that no other luxury brand, be that casino, car or any other, can be compared to the quality and luxury of British brands. 
2019 Jaguar I-PACE Features
We've already previewed the 2019 I-PACE last year, going over the performance aspects of the car. That's why, this time around, we're going to focus more on the design and what lies on the inside of this premium electric SUV. To make it more streamlined, we'll divide the interior design into three categories:
Quality of Finish – As we've grown to expect from Jaguar, the interior finish breaths with quality and elegance. The seats, in particular, offer an excellent level of comfort you won't find in many similar types of cars. 

Overall Layout – When it comes to the driver's side of the I-PACE and the overall layout of the console, it's not as futuristic and marvelous as that of a Tesla car. The centre console looks more like it came from a classic Jaguar automatic, as the buttons take up more space than the touch-screen displays. 

Boot and Passenger Space – Seeing that this is primarily a family vehicle, we weren't surprised by the fact that the interior of the I-PACE is impressively spacious. In terms of boot space, the I-PACE boasts a huge 656-litre boot, which includes both the trunk and the frunk. 
Costs of Owning the I-PACE
Setting aside the fact that Jaguar is an inherently very expensive car to own and maintain, there are a lot of costs that go into owning an EV. Of course, the direct environmental benefits are unquestionable, but owning an electric vehicle takes a lot of planning and dedication. Frequent charging requirements, relatively low range and long charging periods can be a hassle.  On top of this, even in countries like the UK, most cities still aren't really equipped with a reliable electric car charging infrastructure. While many benefits go into owning an electric car, these drawbacks can deter many potential EV owners from buying an electric car.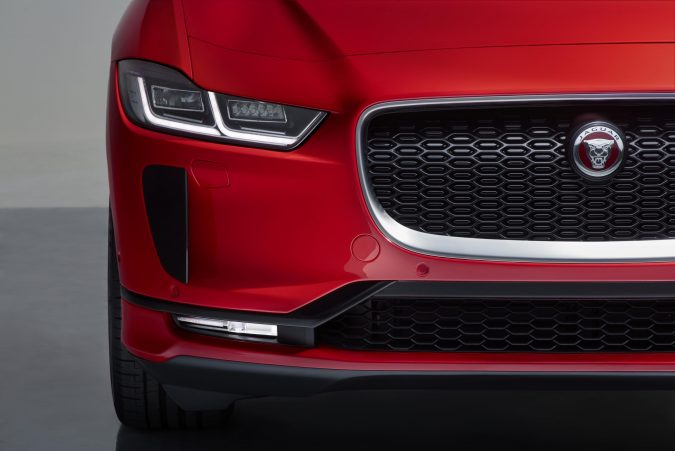 Bottom Line – Is the 2019 Jaguar I-PACE Worth the Market Price?
There's no doubt that the 2019 model comes with all sorts of luxurious features and amenities, so many in fact, that we didn't even get a chance to list all of them. But, with that said, the car is also significantly more expensive than other electric SUVs on the market, with a starting price of over £55,000 for the basic model, and almost £80,000 for a fully loaded version. It's a car that indubitably looks good and performs excellently, but one that is also not for everyone's pocket. If you're going for a sporty and classy car and don't mind spending a little extra, then the Jaguar is the way to go. On the other side, if this car is outside of your budget, the Tesla Model X 100D is a more affordable but still very elegant electric SUV with similar features to the Jaguar I-PACE.