Let me just start off by saying that rally drivers have no sense of fear. I don't think to call them drivers is even fair, as pilots would be more appropriate given what they do. They're a completely different breed to the rest of us. I had the pleasure of getting a ride-along in a full-blown WRC car during the Goodwood Festival of Speed, with none other than Norwegian rally legend Mads Ostberg, and I came out of the experience utterly mind-blown.
Insane World of Rallying
Mads has been driving rally cars for over 13 years, participating in over 124 rallies and scoring a total of 65 stage wins. He's just 31 years old but he's already considered a seasoned veteran in the insane world of rallying. The way he was able to throw the car around and place it millimetre-perfect wherever he wanted to has to be experienced to be believed. I always wondered how rally drivers were able to drive so fast just mere centimetres from trees and stone fences, and now I know. It's a fine blend of skill, talent, experience, and sheer bravery.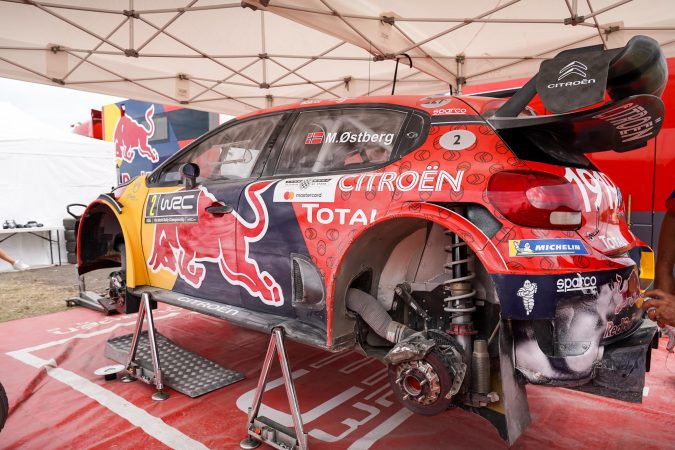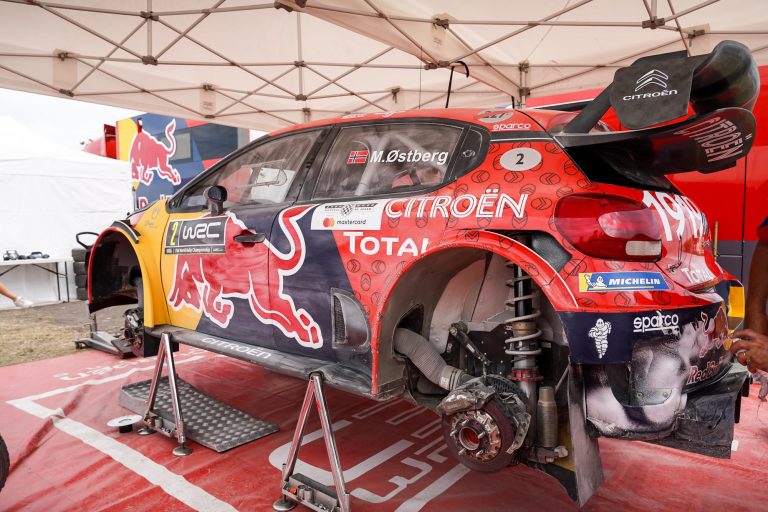 Citroen C3 WRC
Having a full-on WRC R5 car as your choice of chariot helps too. The Citroen C3 WRC car we went out in has to be one of the fastest things on wheels I've ever experienced. It doesn't have a high top speed, but the way it gets to its top speed is remarkable. More to the point, I thought we'd go slower on gravel than on tarmac, but it turned out to be the complete opposite. Once we hit Goodwood's gravel rally stage, the WRC car really got into its stride. I was shocked to feel how much grip it has on what is, ultimately, a slippery surface. Mads had to intentionally provoke slides to get the car rotated around tight bends. I thought it would be a slide-fest the entire time, but the WRC car on gravel has more grip than most road-going cars have on tarmac. Crazy.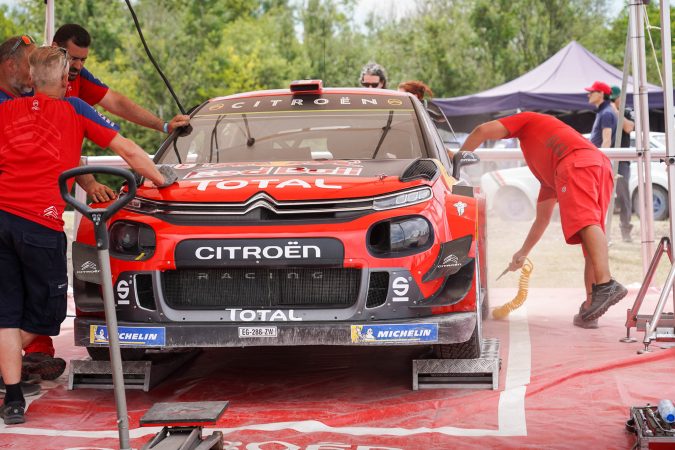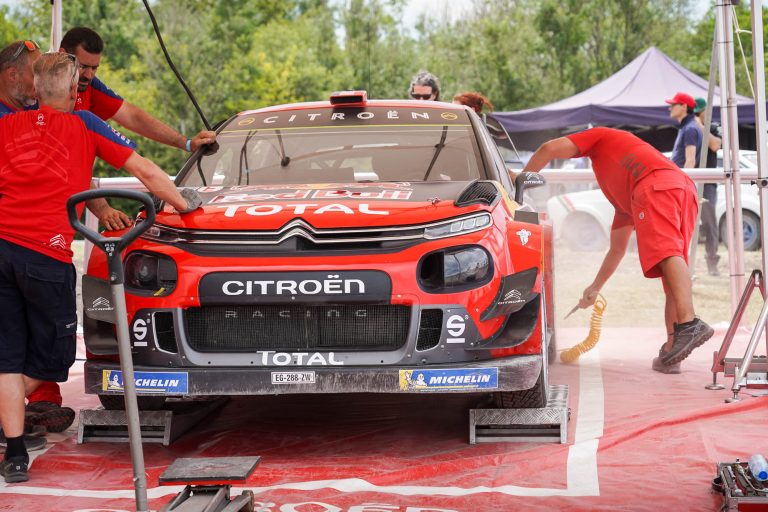 Sheer Brutality
Then there's the sheer brutality of the way it accelerates and the way it brakes. The engine is ferocious. It's only got around 285 bhp, but it feels like it could have 1000 bhp by the way it delivers the power. It chirps, it pops, and it bangs, all the while making that characteristic turbo-whistle every time Mads lifts off the throttle.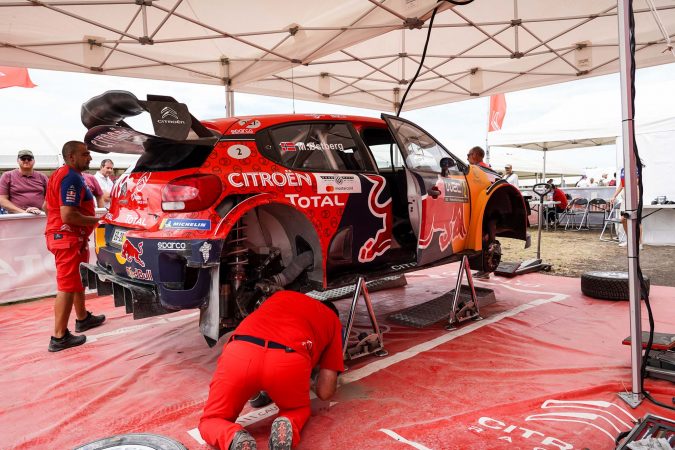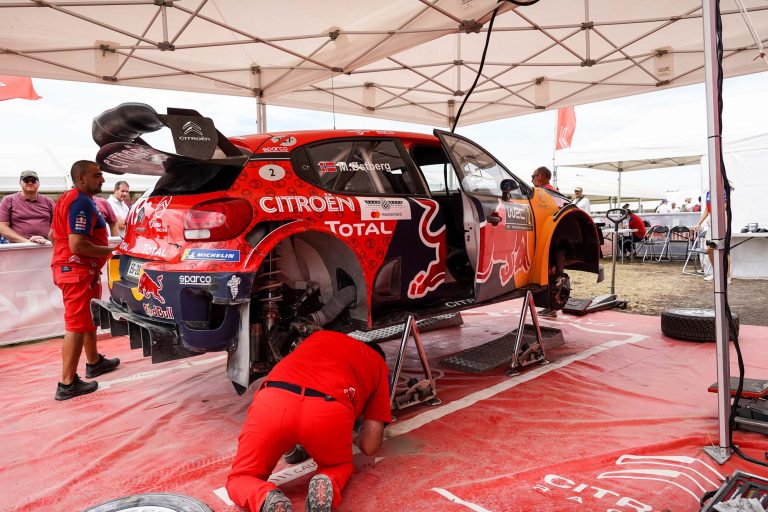 Extreme G-Forces
What really caught me off-guard was how composed the experience was from inside. Okay, so the camera was incredibly shaky even with the mechanical gimbal I used to record the footage, but that's got nothing to do with the car's suspension. The G-Forces inside were so violent I struggled to keep my hand upright and pointed in the right direction. The ride itself is cushioned by the extremely long suspension. You can feel the car sliding or gripping up, but it's so well-damped it is not as harsh as might think, even landing from 4 wheels off. It's hard to put into words. The best way I can sum it up is to say you're always aware that it's got massive suspension travel because the car goes over enormous crests and dips, but you don't feel them inside. The whole drive was just unreal I felt like I was in a simulator.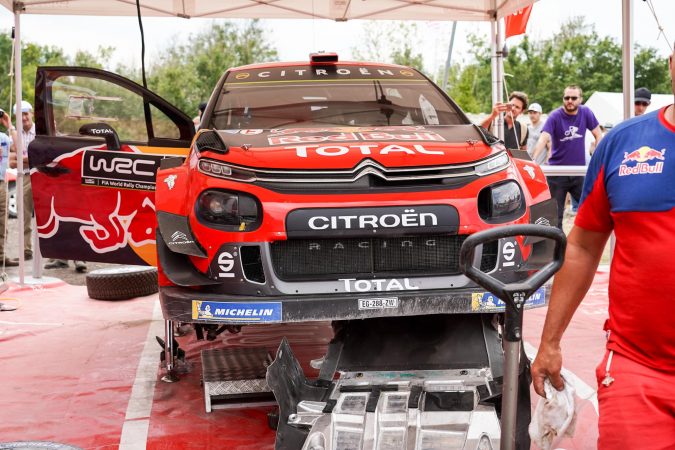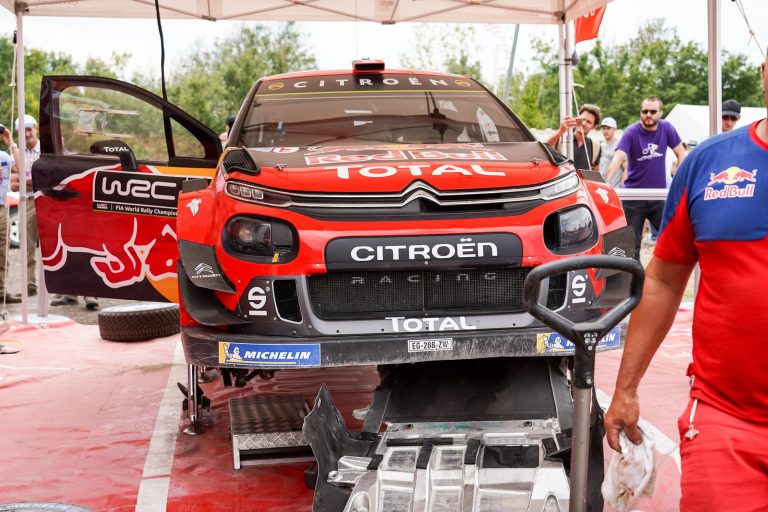 I loved the experience and I urge anyone who has a chance to ride in a WRC car to do it. There's truly nothing like it.