Aaron Morgan, a 32-year-old racing driver from Basingstoke, represented Team BRIT's at the legendary Goodwood Festival of Speed Hill Climb. Driving the team's McLaren 570S, Morgan tackled the renowned 'hill', marking an unforgettable chapter in his already impressive motorsport journey.
From Hospital Ward to Racing Tracks
Morgan's journey to Goodwood is a story of sheer determination. He began his love affair with motorsport at the tender age of 7, but a motocross accident resulted in a spinal injury that left him in a coma for nearly a month. Undeterred, Morgan bounced back from his life-altering accident, transitioning from taking driving lessons from his hospital ward to becoming the youngest disabled person to achieve a National B Race Licence.
Making History in Motorsport
In 2022, Morgan made history by becoming part of the first-ever all-disabled team to compete in the British GT Championship. His efforts, alongside teammate Bobby Trundley, culminated in a remarkable 2nd place finish in the Pro-Am GT4 class.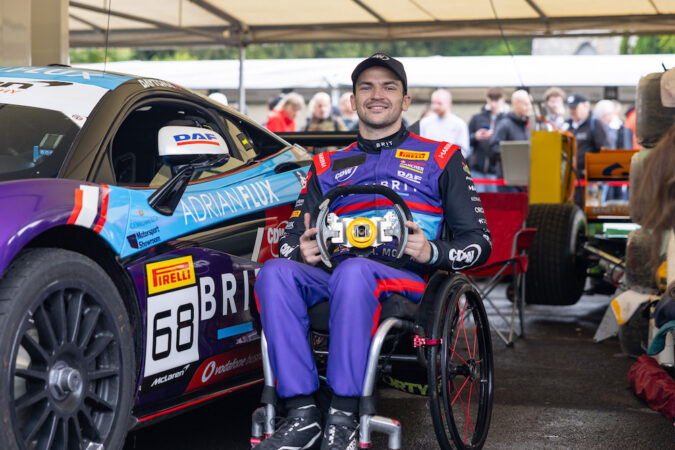 Levelling the Playing Field
At the 2023 Goodwood Festival of Speed, Morgan seized the opportunity to demonstrate Team BRIT's groundbreaking hand control technology. This system is designed to enable disabled drivers to compete on equal terms with their able-bodied counterparts. Utilizing this technology, Morgan completed the iconic 1.16-mile Hill Climb in an impressive 58 seconds, the third fastest time in their class.
Inspiring the Future of Motorsport
Morgan's unyielding passion for motorsport continues to inspire many. As he puts it, "Racing has always been a passion of mine and it's been so important for me to continue this, despite my disability. Motorsport provides an opportunity for me to compete on a completely level playing field against able-bodied racers, something no other sport can offer."
Morgan's participation at Goodwood and his career thus far is a testament to his resilience and his commitment to pushing the boundaries of what is possible. As we look to the future of motorsport, Morgan's journey offers an encouraging narrative of inclusivity and perseverance.