Given how messy in-car multimedia and infotainment systems could be at times, Android Auto and Apple CarPlay are a blessing from the heavens. Yet, that's not to say that they're without their own problems or quirks. Among which, and it's surprising how long it's even taken us to get here, is the ability to sync your phone to either Apple CarPlay or Android Auto wirelessly, without needing to plug in each time.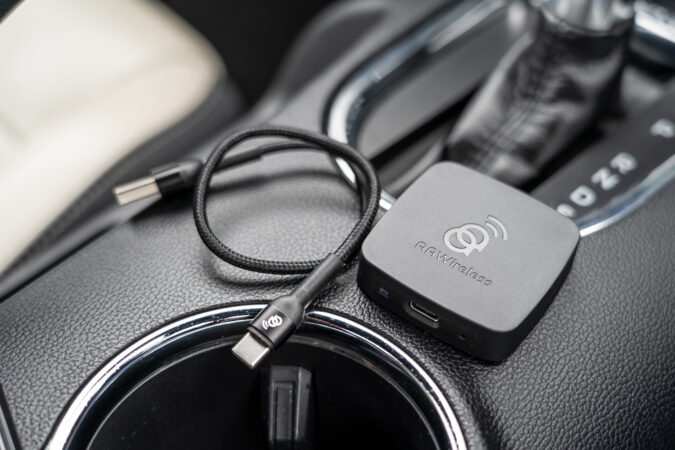 However, wireless connectivity is only a feature present in newer models. So, what can you do if you have an older vehicle that has Android Auto, but wants to enjoy a cable-free life? In that case, the AAWireless is the ideal solution. This little dongle basically converts any car with an old-school wired Android Auto, and allows you to pair your phone to said infotainment system for Android Auto, but now wirelessly.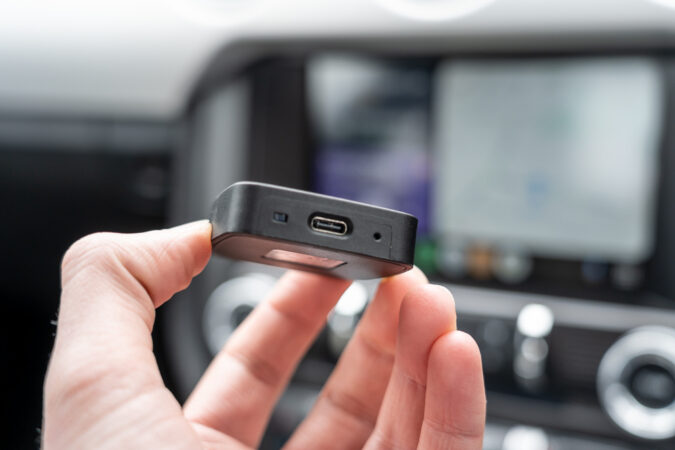 In essence, this dongle serves as a relay, augmenting your car's non-wireless infotainment system to gain the wireless hardware and software needed to pair with your phone without needing a USB cable. All you need to do is plug in the AAWireless dongle/adapter into your car's USB port via a USB-C cable. Once that step is completed, you'll then have to download the AAWireless companion app (more on that later).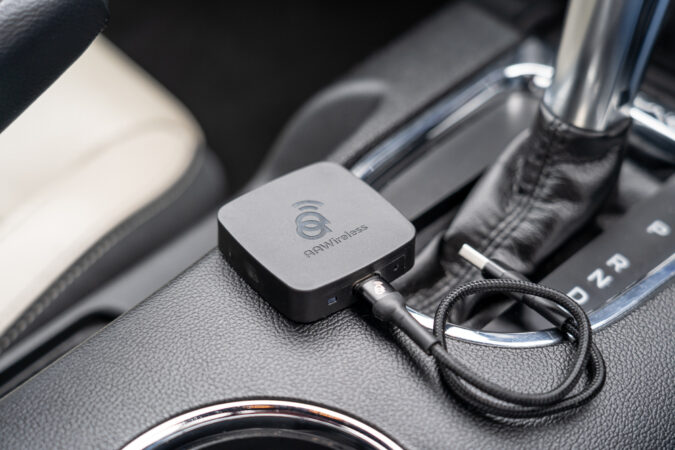 Your phone, once set up, can then link to the AAWireless dongle via a Bluetooth connection, allowing you to then manipulate the Android Auto in your car. It's a pretty simple device with straightforward steps for installation. Moreover, once you have it set up, the AAWireless works exceptionally well. You're no longer required to mess around with trying to plug your phone each time you need to use Google Maps.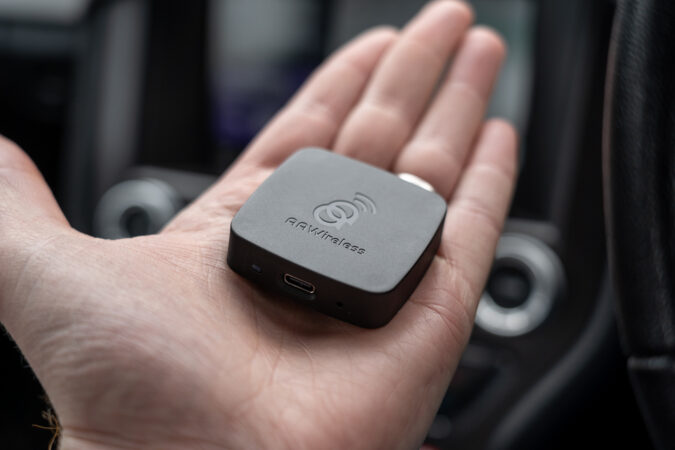 From Wired To Wireless, Easy And Painless
Once your phone is paired to the AAWireless dongle (with the companion app), you no longer have to set it all up again each time. So long as you have Bluetooth turned on and is paired to the dongle, the pairing process with your car's infotainment system should be automatic once it's turned on. From my testing on the Mustang's infotainment system, the connection and boot-up time are rather speedy, as well.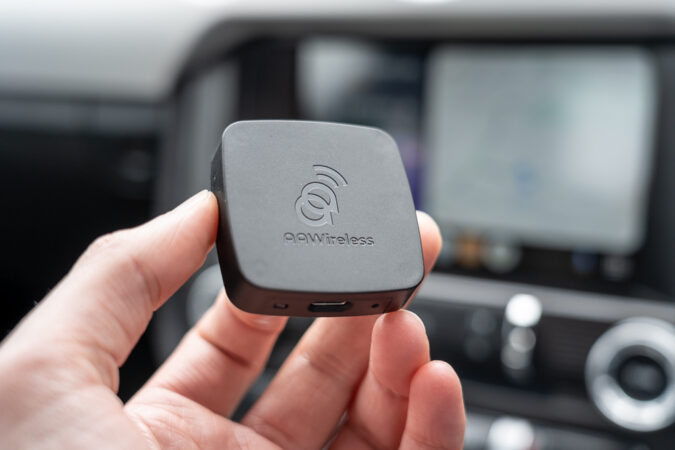 It only took between 15 to 20 seconds to boot up from a cold start and for the phone to be connected via Android Auto to the infotainment system. If you want to make doubly sure when the functionality can be accessible, there's an LED status indicator on the AAWireless dongle. Performance is another strong point for the AAWireless, as I've not noticed any lag, delays, dropped connections, or connectivity issues.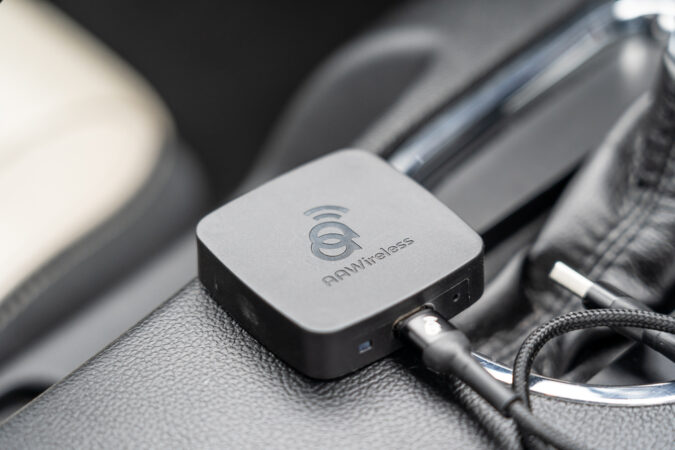 Functionally, there isn't any difference between using wired Android Auto naturally or interfacing with a car's Android Auto wireless using the AAWireless adapter and app. Granted, you do have more options in the companion app, such as tweaking the split screen mode or fixing any compatibility issues with your car's head unit. Speaking of, it should be able to plug into any multimedia system that has Android Auto.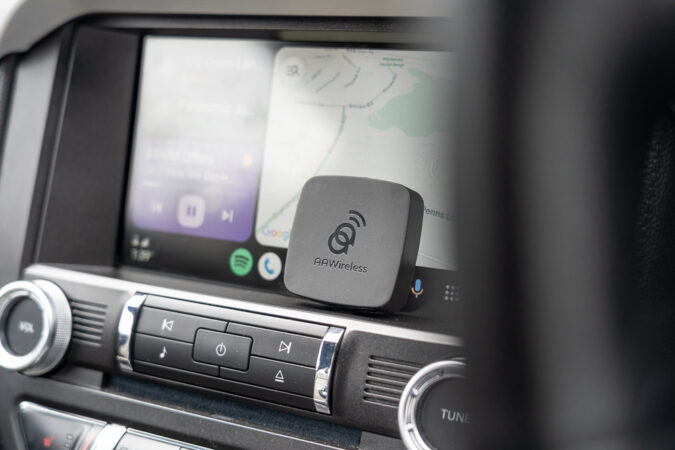 This means the AAWireless should be compatible with thousands of different brands and manufacturers. Currently, the AAWireless dongle is available to buy for around £69.99 (the companion app is free, too). This is a great bang-for-buck value for the money given what it does. The AAWireless is a pretty simple device, but one that handily solves an annoying issue, and adds additional functionality at a low cost.