The wait is almost over as AC Cars, Britain's oldest active vehicle manufacturer, prepares to unveil the highly anticipated AC Cobra GT Roadster in April 2023. The new model is a true grand tourer, offering speed, agility, balance, comfort, and practicality. It is an all-new sports car produced using the latest technology and engineering processes, yet it remains true to the spirit of the original AC Cobra from the 1960s.
Exclusive Preview Events
Following the unveiling, the first customers will get the opportunity to see the car at exclusive spring and summer preview events across Europe. With orders already being taken, customers must act fast to secure one of the first cars due to be delivered in 2024.
Cutting-Edge Design and Engineering
The AC Cobra GT Roadster is powered by a V8 petrol engine, delivering up to 654bhp (663PS) and incorporates a highly advanced extruded aluminium spaceframe chassis developed specifically for the car. The new chassis is extremely strong and light, allowing for optimized suspension geometry and weight distribution.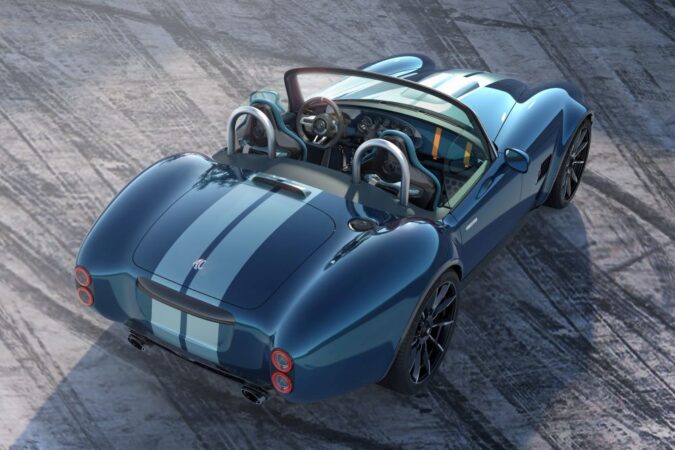 The car's styling is a measured development of the original car's shape, preserving its original proportions, and delivering a revolution in design. With its carbon composite body, the car is both perfectly balanced and highly evocative of the iconic cars that left AC Cars' Thames Ditton factory in the 1960s.
Modern Interior
The interior of the new AC Cobra GT Roadster is both elegant and modern, with hand-finished unique elements that are unseen in the automotive world. The combination of analogue instruments with Digital Glass displays is a bespoke touch, and the cabin is spacious and comfortable, suiting drivers of all sizes.
Reservations Open Now
The new AC Cobra GT Roadster is available to order for customers worldwide, with reservations open at their official website or via email. The car is expected to cost from £285,000 including VAT in the UK, with prices varying according to exchange rates and taxes in the country of delivery.
Returning Vehicle Manufacture to Europe
AC Cars are committed to returning vehicle manufacture to Europe, with the construction of the new AC Cobra GT Roadster heralding the return of European production for the company's vehicles. In addition to its new Donington HQ, AC Cars will continue to expand its development and production capabilities in the UK.
David Conza, Chief Executive Officer of AC Cars, said: "We have produced an unrivalled vehicle that's totally modern and relevant to today's connoisseurs – a true 21st-century sports car."
The new AC Cobra GT Roadster is set to be an instant classic, offering a unique combination of style, performance, and sophistication. With orders already taken, this is a car that is sure to be in high demand.