Zack Norman – Writer And Editor, Motor Verso
Well, hello there, my name is Zack Norman, and I'm a writer and editor here on Motor Verso. Back in early 2021, I first joined the Motor Verso team and platform, mostly in search of a fun and creative outlet for my passion, enthusiasm, and experience with all things automotive.
Prior to this, I mostly and casually shared thoughts, opinions, and insights on cars on my own blog site, community forums, and social media. I can't overstate just how much I like all things with four wheels and an engine. Motorcars have been in my blood for a long time.
As such, the opportunity to join Motor Verso was the chance of a lifetime. Not only do I have a place to share with you and many others just how much I love cars. On top of that, it was (and still is) a fantastic place that enables me to aid in inspiring others to learn more about cars.
Moreover, becoming a part of the team here has allowed me to dish out my understanding and experience, as well as my life-long history with cars, to help others, like you. If you ever needed the very best resources and walkthroughs on how to diagnose or troubleshoot problems with a car, we're here to help. If you want to know how much a repair will cost you, or if a specific car has a lot of issues, then Motor Verso is the leading platform to find everything you need to know.
Background & How I Became A Car Enthusiast
Since a young age, my father and imbued me with an excitement for cars. He brought me along for motorsport events, car expos, and the occasional underground car meet. I was even involved in helping him, over many years, restore, fix up, and modify his 1970s Fiat 124 Spider.
It was a pretty fun little sports car to sit in the passenger seat as a young lad. Or, at least it was a nice car, until it barrel-rolled into a marsh. Trying to mend and restore it from that state that was quite a chore, I'll say.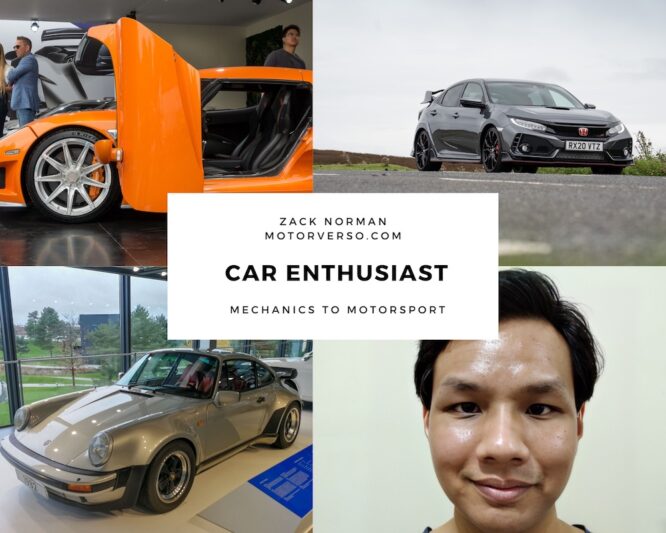 It wasn't just speedy, exotic sports cars that I had the chance to see up close, and got my hands dirty tinkering with them, either. Throughout my childhood and growing up, my family's seen its fair share of interesting and quirky cars park up at our home and take space in the garage.
From a cutesy (yet highly capable) Suzuki Jimny to a comfier (yet equally tough) Jeep Cherokee off-roader, there have been boxy wagons and sprightly sports saloons, too. My cousin too had his hand in building a homegrown rally car as well as a track racer, both of which I had witnessed being built from the ground up. This "build not buy" line of thinking has stuck with me since.
Wherever there was an interesting car, I always wanted to be there to see it on hand. Not even driving it, but just being able to see them roll on by always tickled my fancy. As I got older, I've since delved into racing games and racing simulators, and working on my own cars, too. It was from all these experiences that joining Motor Verso was the right calling for me.
Joining Motor Verso & Its Continued Evolution
Yet, little did I know how vast of a tectonic shift that I was going to embark on. Back then, our founder, Paul Hadley, had begun massively expanding the focal point of our little corner of the internet. Motor Verso, since its founding in 2013, has already gradually grown to become a highly trusted, if not a relatively niche, small, and highly focused blog site.
In the past, you'll find our coverage of ad-hoc car meets and major automotive events, as well as reviews and industry insights. Yet, in the past two years alone, it had grown exponentially. From our heydays as a casual blog and news site to share our passion for cars, it became the behemoth that it is today. Nowadays, you'll find Motor Verso becoming one of the foremost sources of car knowledge on the web.
Whether you're visiting here to find out why your car's making an odd sound. Or, if you're keen to figure out whether this or that vehicle is better than the rest. Motor Verso has since tackled a mammoth amount of subject matter, mostly revolving around automotive maintenance and comprehending how a car ticks. Yet, we've delved deeper than that.
In so doing, myself, Paul, and the team here have spent countless hours trying to create the very best automotive maintenance, diagnosis, troubleshooting, market insights, and buyer's guides imaginable. Since early 2021, the Motor Verso team as a collective has created over 2,000 (and growing) articles dedicated to this alone.
A Wide Variety Of Content Focus & Expertise
And, this treasure trove of data and learnings doesn't even include our other posts that you might've seen here, including car and product reviews, news articles, event coverages, our staple blogs, and so on. Just to give you an idea of the huge diversity of content that I and the rest of the team here have been involved with, here's a quick look:
News Articles – Every week, you'll find our front page littered with the hottest news on what the rest of the car industry is up to. From funky concepts and the sleekest new cars on the market, as well as the bleeding edge of automotive tech, you'll certainly find all our summaries and thoughts here.
Event Coverages – We're a regular attendee of the Goodwood Festival of Speed, as well as the countless car shows and events yearly here in the UK. From classic car shows to exhibitions, such as the London Classic Car Show and the Lancaster Insurance Classic Motor Show, as well as the CarFest festival, and much more. We've also had our fair share of behind-the-scenes coverage and backstage special events, too.
Car And Product Reviews – Motor Verso has established itself as a trusted publication among major carmakers, parts manufacturers, third parties, and countless other players in the wider automotive industry. Therefore, we've had first-in-line access to the newest cars on the market, from supercars to off-roaders, and practical family SUVs or economical city cars. We've driven hundreds of cars over the years, further expanding our understanding and knowledge of the continued evolution of the motorcar. In addition, we've also reviewed car-related products too, from campervan essentials to automotive detailing products, and even a growing catalogue of tyre reviews, too.
Diagnosis & Troubleshooting Guides – This has been our meat and potatoes for the past nearly three years, and our bank of insights will keep on growing. We've discussed everything from how to change your engine oil to figuring out how much a brake pad replacement would cost. We also deeply analysed the reliability of a car, or how to register your car, as well as what to do if your catalytic converter was stolen, among countless others. If you want to figure anything out, from regular car servicing and maintenance to troubleshooting peculiar problems, and even advice on the ownership of a vehicle and much more, Motor Verso is the right place to be.
Personal Experiences & Journey
I seem to be a magnet for jalopies, but then again, there's something about econoboxes and oddball vehicles that I find appealing. For starters, my personal car is an '05 Mahindra Scorpio, a hand-me-down SUV that's quite the opposite of conventional. It's an Indian-built, rear-wheel drive SUV, with a Renault engine, an Aussie transmission, and bits of Mercedes in it.
In my personal quest to make bad cars slightly less terrible, I've done loads of things in that old Mahindra. From DIY servicing like replacing the frankly awful brakes, all the way to upgrading the intake and cooling system to make it overheat slightly less often.
I've even done some off-roading in that Mahindra, despite its RWD drivetrain holding it back somewhat. Granted, some hardy suspension and off-road tyres do make it surprisingly capable to trek hard-to-reach paths and roadways.
Having owned and driven it for so long, and while it's by no means a good car, the Mahindra did teach me the value of making the most of things. And, it taught me a valuable lesson that no matter how bad a car might be, some grit, determination, and out-of-the-box thinking can always make it better. Moreover, it's taught me valuable lessons in figuring out problems with a car and how to mend them.
Moreover, and it's a crucial piece of experience that I've applied during my time here at Motor Verso, is learning how to fix automotive issues in the most optimal and efficient way possible. Like most of you out there, I don't have deep pockets, so being able to repair a car thoroughly with the least amount of money and effort spent, as well as getting the best deal possible, is something that I'm always looking out for.
These are the sort of insights and takeaways that I want most readers to leave with – a problematic car doesn't necessarily require a lot of money, time, or energy to fix, nor does it have to be a nightmare own.
My Own Areas Of Expertise
That whole charade with my Mahindra has been a giant eye-opener for me. It's a reminder that the common problems people often face with their cars – misfires, juddering sensations, poor braking performance, overheating, and no end to the litany of issues – are something that I've experienced before, too.
Similarly, I too, in the past, have found myself lost and distraught at the prospect of needing to spend bucket loads of money at fixing even the (in hindsight) simplest issues with a car. But, as I've learned, DIYing a car repair is something that I truly enjoy. Plus, I've learned a lot, too.
I try to be meticulous when diagnosing and troubleshooting problems with a car, going step-by-step and taking notes along the way, inspecting every little thing. I've disassembled entire braking systems and suspension assemblies. From those more extensive scenarios, I've done a lot of simpler car maintenance and servicing too, such as performing oil changes, tyre swaps, and paint and dent repairs, among others.
While I realise that being a DIYer isn't something that everyone can afford to do – either time-wise or not having the technical knowledge, or even fearing of breaking something – it's my goal that from all this experience and the things that I've learned along the way, I hope that I can trickle some of that knowledge over to you.
If it helps you understand more about how a fuel filter replacement is done, or how one would align the wheels, that alone makes me happy. And hey, when you're in urgent need of figuring out what's wrong with your car, and if you've found my ramblings here worthwhile in helping you fix it or clue in on what's wrong, that's even better!
Future Aspirations & Ambitions
With that being said, while Motor Verso stands on strong foundations today, it's also vital that the rest of the team and I plan out the future. As such, here's a look at what I aim to focus on in the future, and where our content can help you:
DIY Maintenance & Repairs – Automotive repairs are most dreaded for their oft complexity and high cost. There's a good reason why most people try not to think about the check engine light or ignore a knocking sound in the suspension… It's just too stressful to ponder over, and it's just as heartbreaking to fix. One of the things that we try to do here at Motor Verso is provide you with the right advice in getting the best deal possible. In short, how can you fix a particular issue with a car and get it done quickly (with minimal time or effort lost), as cheaply as possible (with the least amount of money spent), yet still be able to get those repairs done with high quality and safety, in ensuring that your vehicle can get back into good running order.
In-Depth Diagnosis & Troubleshooting – When I was first getting into fixing cars myself, there's this overwhelming fear of, "what if I break something" or "what if I make it worse". With that in mind, and despite the overwhelming complexity of modern automobiles, with their complex electronics and computers, I still endeavour to encourage and empower car owners to try and fix or service a car by themselves. While it might appear daunting at first, it can save you a lot of money and headaches in the future, as myself and the team here at Motor Verso, I hope to create the best guides possible on how you can figure out what's causing an issue or how to replace a particular component, in the most detailed yet helpful way possible.
Tech & Future Insights – The automotive landscape is evolving and changing at a breakneck pace, with the rise of electric cars and autonomous driving, on top of countless other wacky gimmicks and insane ideas. For all these new innovations, it's not a certainty that everything sticks, nor is it certain that these innovations could bring value to consumers. Thus, I've also made it my goal to decipher the ever-changing car industry, and provide as much data or insights to consumers. At Motor Verso, our team strives to be consumer-first – and you might notice this in our discussions of specific car issues – so if you need to know whether or not new features or tech might benefit you or not, we may have the answers.
Recent Awards And Recognitions
My work here at Motor Verso mostly extends to writing articles as well as fun, exciting, and insightful content for all of you. It's my personal goal – as is the rest of the Motor Verso team and our founder, Paul – to deliver the very best that we have to offer. Each and every single ounce of past experience or current expertise goes into everything that we do here.
Besides writing my own articles and blog posts here on Motor Verso, I'm also the editor. That means working closely alongside our team of writers to ensure that every facet of our articles, beyond the heart and soul that our writers put into the content, looks and reads good for you, to boot. After all, the very best pieces of literature and written content go beyond merely being engaging to read.
I'm a stickler for attention to detail, and every article you read here gets that treatment. I help to fact-check information presented in our articles, as well as format entire posts to make them helpful and easier to read at a glance.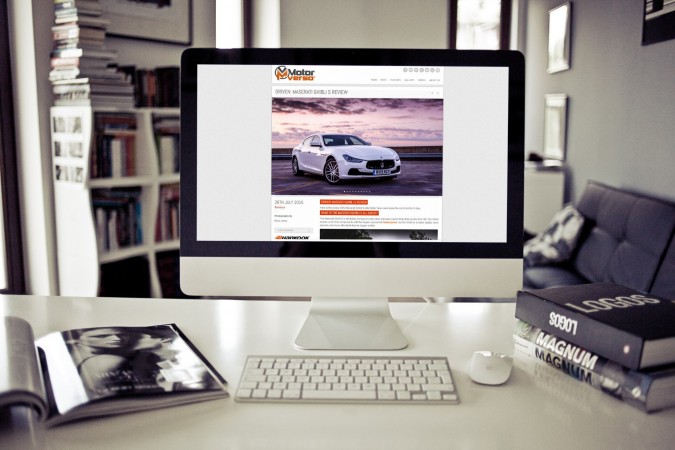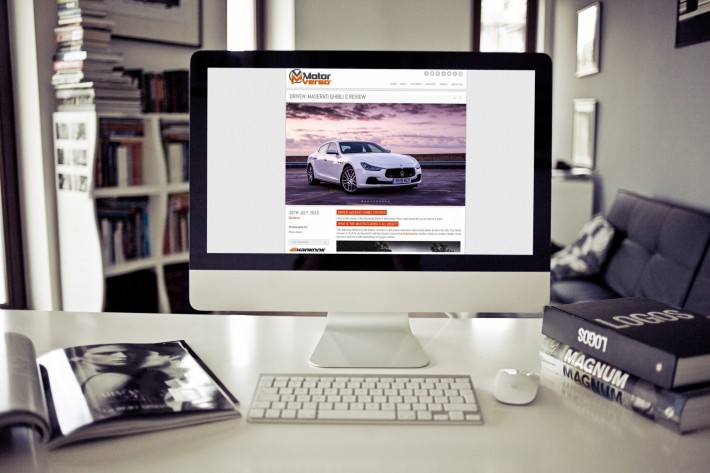 I help sort out links, titles, summaries, headings, and a bunch more optimisations and pedantic editing so that every article leaves our readers with a positive impression. And, with the hopes that they (that means you, the reader!) get the information that they came here for.
All these efforts combined with our team here at Motor Verso haven't gone unnoticed, either. Long before I came here, Motor Verso had already been winning awards and recognitions left and right. While I alone couldn't have accomplished these recent accolades, with our team as a cooperative effort and collective mindset, here's a quick showcase of what we've achieved since I first joined here in 2021:
Questions And Answers
Well, that's about it for my author bio, and thanks for reading! Also, thanks for visiting Motor Verso, too! On the off-chance that you'd like to learn more about me, here are some questions and answers that might give you a clearer view of yours truly…
1. What are your favourite types of cars?
By far and away, my favourite types of cars are sports saloons. Admittedly, the younger Zack was always pretty fickle in his early days, constantly going from fawning over sports cars to supercars, to hot hatches and insanely modified cars.
But, at some point, my preference for cars slowly matured to where it is today. What more could I ask for from a sports saloon – they're practical, could carry lots of people and stuff, understated, simple, (mostly) affordable, yet they're awesomely fun to drive!
2. What are your favourite cars, then?
Going back to my love for sports saloons, there are quite a few in my "want to own" bucket list of fun and fast 4-doors. Of course, the cult favourite, the Mitsubishi Lancer Evo, is 100% a car that I'd dream of having in my garage.
Besides its legendary rallying heritage and potent all-wheel drive system, they're also immensely capable cars for something that you could just drive down to the supermarket to grab a bag of milk and some cereal.
Other than that, I've also recently developed a strong interest in the two, true-blue Aussie sports saloons, the Holden Commodore and Ford Falcon. Big, lairy, hairy-chested V8s and inline-6s, with that over-built Outback engineering and Aussie ingenuity, are quite something special, too.
3. Muscle cars vs JDM vs Euro cars – what's your preference?
Honestly, I love all of them! Throughout my childhood, I've played a lot of racing games, from Gran Turismo 4 to Need for Speed Underground 2, and with their focus on 2000s tuner cars, my early favourites were JDM cars.
I admit to being a particularly enthusiastic Nissan fan, especially that of the 350Z and S14 Silvia, not to mention the R32 GTR. Moreover, Honda, Toyota, Mazda, and even tiny Kei cars practically lived rent-free in my head. Anything JDM or related to Japanese car culture, I'm all for it!
But, as I broadened my horizons, I then found a newfound appreciation for Euro cars. I remembered being drawn by old footage of DTM in the 1980s and Group C Le Mans cars wailing through the Mulsanne straight. It was then that I fell in love a second time with E30 BMW M3s and Mercedes 190Es, and I can't fathom just how much I adored Super Touring and the road cars it inspired.
In contrast, muscle cars are relatively new, and it's mostly from me having come across the Aussie V8 Supercars. From my appreciation of Down Under muscle, I then had a stronger admiration for American muscle and sports cars, especially the Corvette and Mustang, as well as the mark it's left behind in the halls of motorsport fame.
4. You mentioned that you played racing games; what are your favourites?
My first proper racing game was none other than Need for Speed Underground 2. I loved this game so much, that I still have the CD copy to this day, and I still play it every once in a while. I've been a long-time fan of the Need for Speed series, despite its flops over the recent years.
From NFS Underground 2, there was the awesome Most Wanted, and then came Carbon, and (rather controversially for some) ProStreet. More recently, Need for Speed 2015 remains another one of my all-time favourites. A lot of the earlier racing games that I've played were mostly street racing games and more arcadey in nature.
These days, though, I prefer more serious racing and motorsports-focused sim-like games like Forza Motorsport and Gran Turismo. Or, even GRID Legends, and with all the silliness that it comes with. Granted, it's still pretty fun to jump into an arcade sandbox like Forza Horizon or The Crew 2 every once in a while.
5. Do you watch motorsports, and if so, what's your favourite racing series?
While I'm not the most habitual motorsports watcher and I certainly don't keep up with new races as thoroughly as some folks do, I do follow a lot of motorsports. I haven't kept up nearly as much with open-wheeler races like Formula 1, and instead, I mostly follow touring car racing, GT3 racing, as well as endurance racing.
In particular, I'm a humungous fan of the aforementioned Aussie V8 supercars, as well as the Fanatec GT World Challenge, and the Nürburgring 24 Hour. I also love rallying, and I'm massively excited to see where the WRC takes rallying to the next level. Aside from that, I can't help but adore grassroots racing too, such as hill climb events and time attack.
Contact Information
Got a burning question, a curiosity, or just a love for cars? Well, let's connect. I'm ready to chat about everything automotive. Whether you're curious about the latest models, have a technical query, or need some expert advice, I'm here for you.
Direct line to Zack: zack.norman@motorverso.com
Car troubles? Don't fret! For repair insights and assistance, rev up your email to repairs@motorverso.com. Our dedicated team is on standby, ensuring you're never left stranded. Drive on with confidence, knowing MotorVerso's got your back!
Explore My Auto Chronicles on MotorVerso
Curious about my automotive journey and insights? From the very first word I penned to the latest throttle I've explored, everything is meticulously documented and shared on Motor Verso. For a comprehensive look at all my writings, insights, reviews, and more, head over to MotorVerso. Dive into my world and see the automotive realm through my eyes.
Discover all my work on Motor Verso here
Every article, review, and story is a testament to my passion for cars. Enjoy the ride!