We recently got ahold of some Armor All Shield For Glass. This was the first time I had used a product for the windscreen and I was really excited to test it out.
Repel Rain, Dirt and Snow
The solution is designed to repel rain, dirt and snow from your windscreen after application. You apply the cleaner to your windscreen, just as you would a polish to the paintwork, and it leaves a protective layer over the top.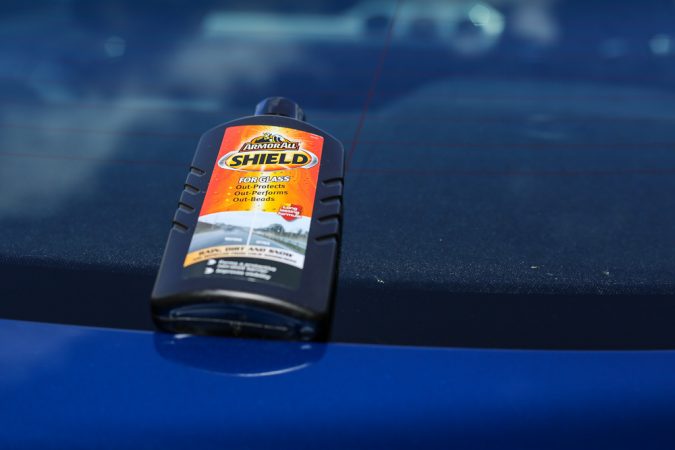 Armor All Shield For Glass – Application
After cleaning and drying your car, use a clean cloth to wipe the product onto the glass – it looks as if you're applying an ethanol-based fluid to the windscreen since it disappears quickly. Ensure that you have covered the entire windscreen; then, once you've given it a moment to dry, buff off the product with a clean cloth. After the first coat, you can apply every few weeks to top up.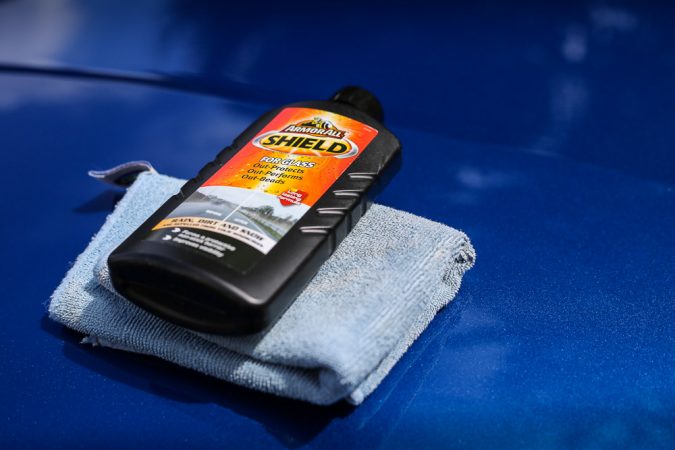 Does it Work?
I was truly shocked by this product. Driving the car after applying the Armor All Shield For Glass, it felt as if the windscreen was brand new. Water will ripple and run down the windscreen even when the car is standing still. This means that when driving in the rain, the wind resistance actually forces the rain off the windscreen without the help of the wipers. I also found that having the Armor All Shield For Glass on the windscreen meant using the wipers to clear the glass provided significantly better visibility.