The new Audew car jump starter is a major advance in vehicle breakdown technology. By using this convenient battery booster, you will no longer need another car to jump start your vehicle. You just need to connect the device to your battery terminals. It is fully portable and works in the same way as a mobile phone power bank. The Audew car jump starter has a peak power of 1000 amps, so it has enough juice to crank up most 12 volt vehicles, including eight-litre petrol and seven-litre diesel engines, motorcycles, camper vans, tractors, lawnmowers or even speedboats, if you are particularly wealthy! It has an astonishing capacity of 10,800 milliamps, which is enough to jump-start your vehicles up to 30 times.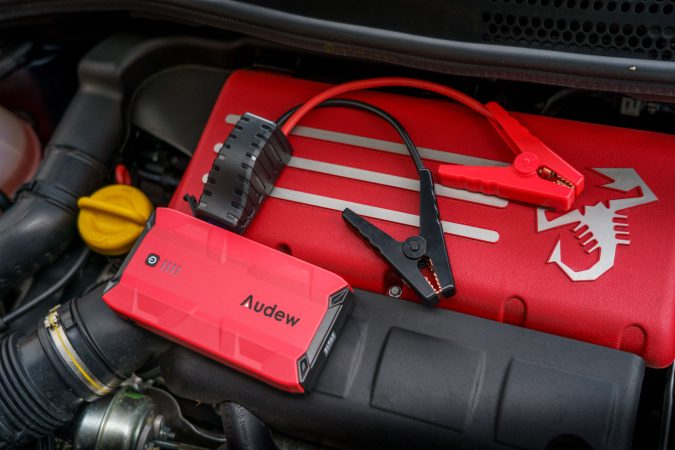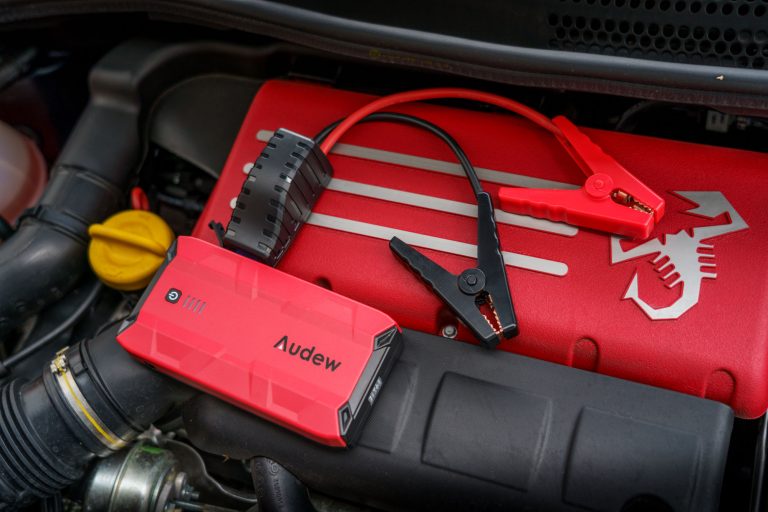 Must For Cold Weather
The Audew car jump starter is a must when you are commuting to work in bad weather, as it will give the most unreliable vehicle a boost during the winter months. This indispensable product also contains an emergency power supply to give phone a charge if needed. It comes in a high-quality carry case and its ultra lightweight design means it is small enough to be stowed away in your glove box or to be carried around with you. Otherwise, you can just keep it in the boot next to the spare tyre, ready for an emergency.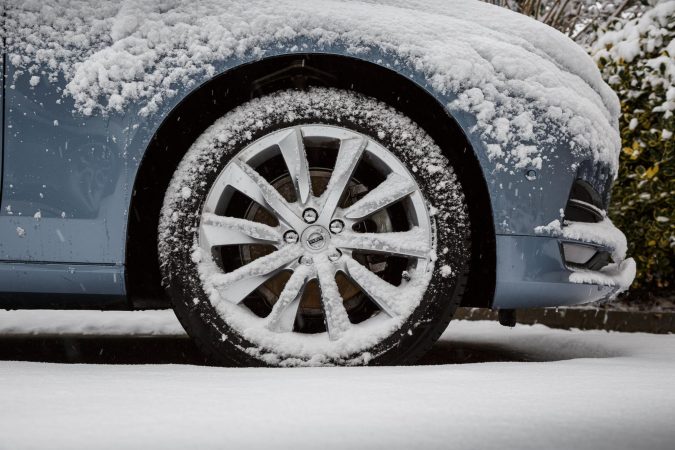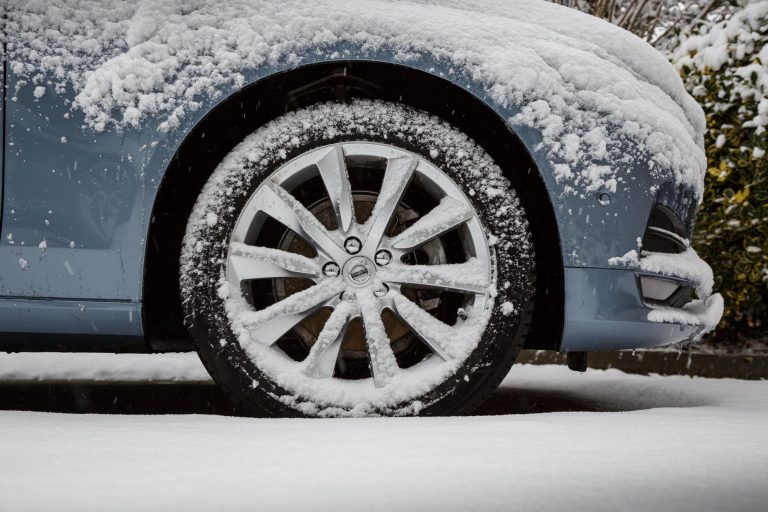 Audew Car Jump Starter Is A Multi-functional Tool
This multi-functional tool also features an LED torch with three light modes: high, strobe and SOS. So, whether you are changing a tyre, inspecting the engine or warning oncoming traffic that you have broken down and need to signal for help, you can alter the flash light's beam to suit your needs.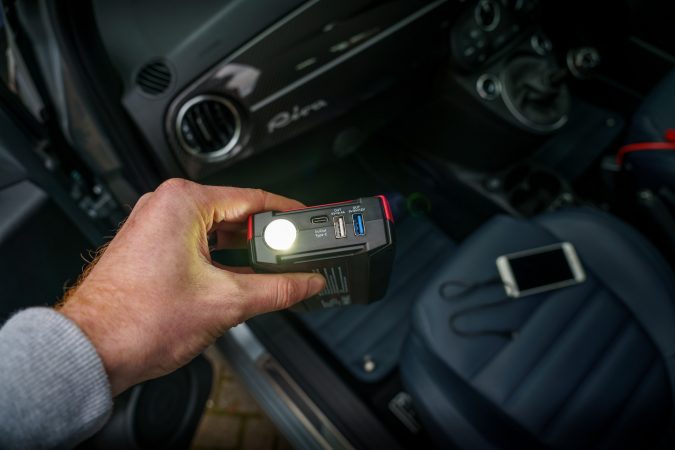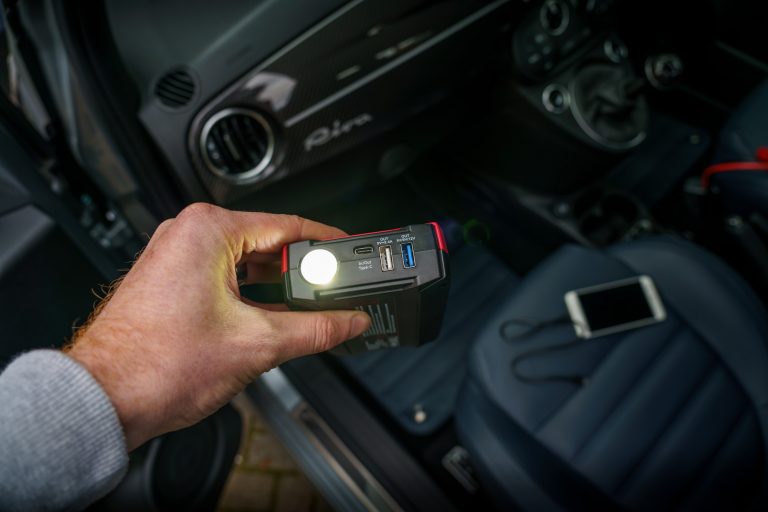 The device is also equipped with multiple security protections against short circuits, reverse polarity, overcharge, over current, over discharge and over temperature.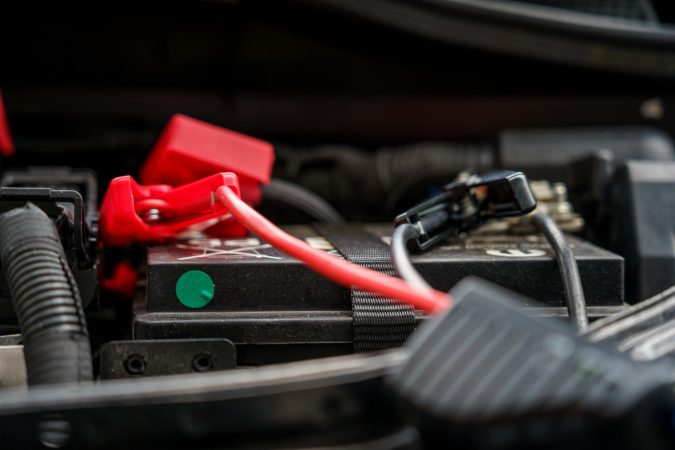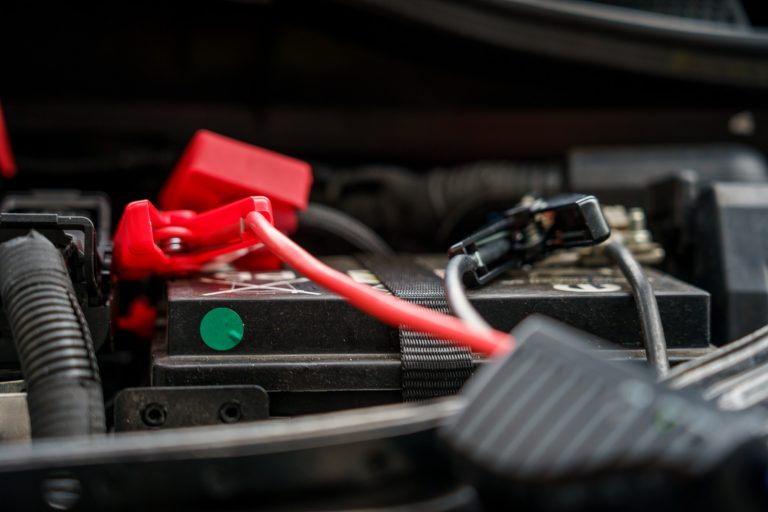 Step Forward In-Vehicle Accessories
Besides the car jump starter, portable charger and torch, Audew have taken another step forward in vehicle accessories by including three USB cables in the pack.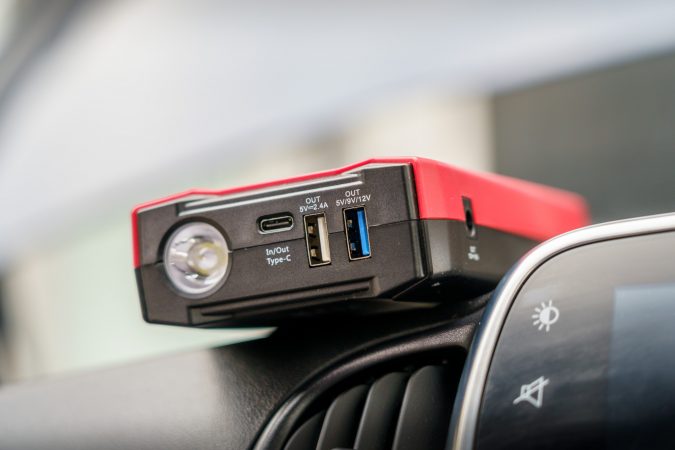 Type C USBs are compatible with most Android-based smartphones, Bluetooth speakers and Mac Books and their easy to use reversible design will make charging a doddle.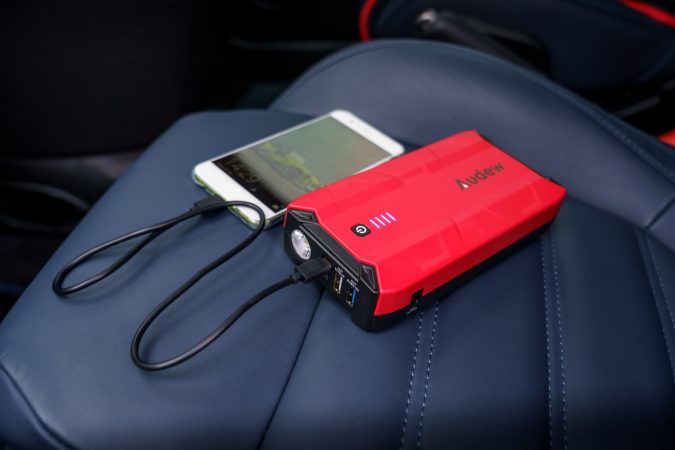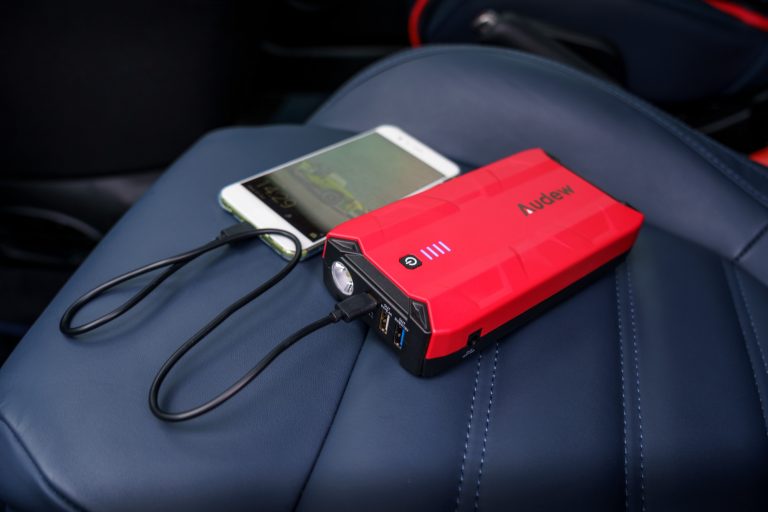 An Essential Tool For Breakdowns
The Audew car jump starter is an essential tool for keeping your car going even in challenging conditions.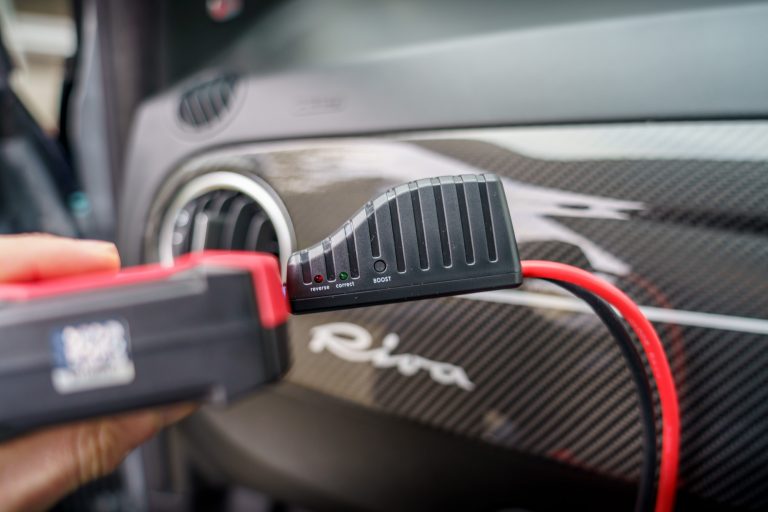 It has everything you will need to cope with a frustrating vehicle breakdown and its generous power capacity makes it very economical. Its portable all-in-one design makes it easy to use, so you will no longer need to wait in the cold for a professional towing service!