We know that there is a big following for the Audi TT out there and now Audi have just released the fastest edition ever, their TT RS at the Beijing Motor Show 2016. The second-gen Audi was shown to be available in Roadster and Coupe forms. We should be able to see the car on UK soil from October 2016.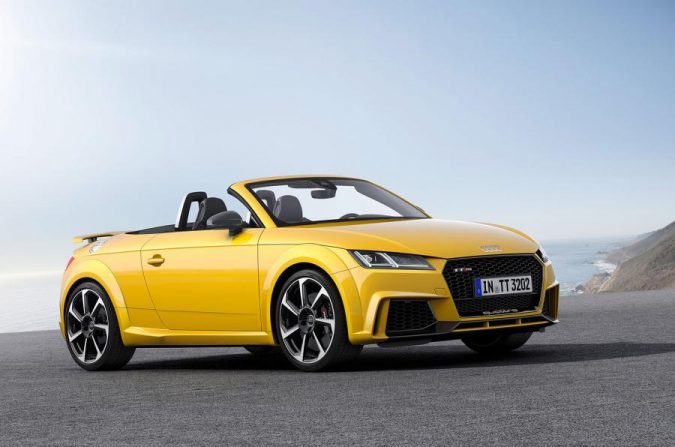 Audi TT RS Performance
The new RS uses a 2.5 litre 5 cylinder petrol engine and creates 395 bhp which edges it just over the Cayman S. Audi claim a 0-62 mph time of 3.7 seconds. Which is 0.4 seconds quicker than the old TT RS. The top speed is as ever limited to 155 mph, but unlimited it will go up to 174 mph. So the performance of the car sounds great, but it does come at a price. The starting price for the TT RS will be £50,000, which is a big sum of money and we think it is price to compete directly with the Porsche Cayman S.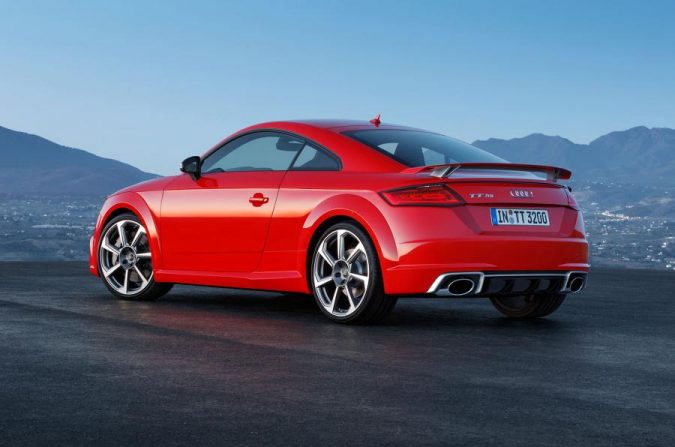 Styling Updates
There are many tweaks to the new car, improving the looks and performance. To quickly sum up all of the changes up there was a new front and rear bumpers, wider air intakes, oval exhaust pipes and an even bigger rear spoiler.

New Audi TT RS Release Video
Take a look at the video below and make your own mind up on the TT RS. Would you spend your £50,000 on this new Audi?
Gallery