I have been lucky enough to be able to travel to Austin, Texas for the USA Grand Prix held at the Circuit of the Americas this weekend. I picked up the tickets yesterday and I am thoroughly looking forward to the race on Sunday.
Texas doesn't do anything small, so for the fans they have shut down 12 blocks in the centre of the busy city area to create a F1 paradise. The streets have been sealed off and are now fully populated with everything F1… It's perfect. To settle you in there are cold beers, live music stages and plenty of food.
Then you get to the car related gear; all the paraphernalia you could dream of, F1 cars on display, famous faces walking around, and driving simulators to name a few.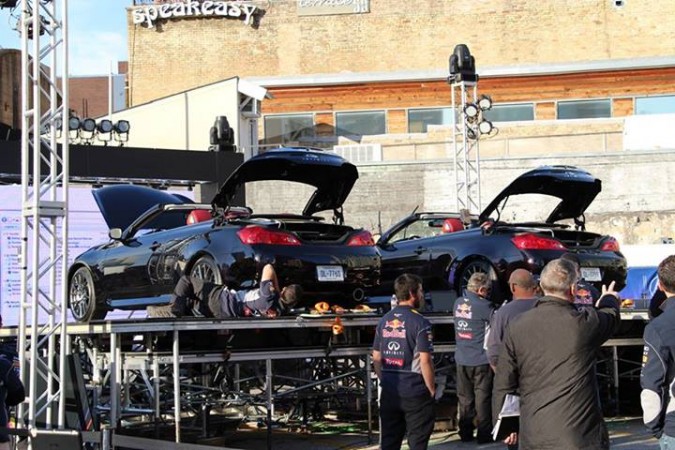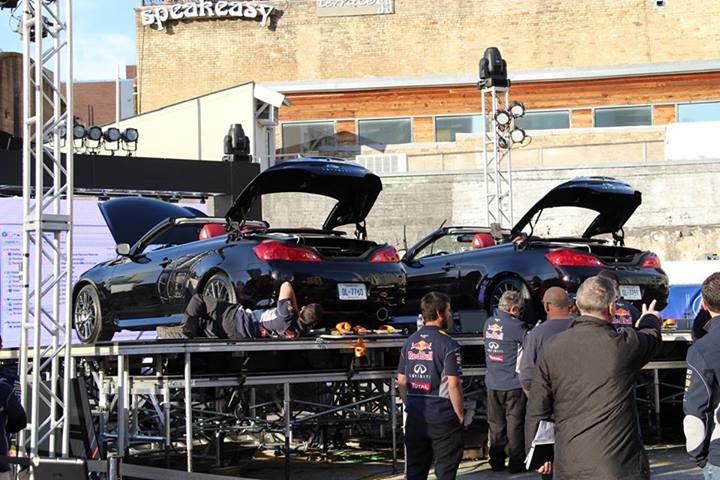 The most impressive thing I have spotted so far is one of the Red Bull stands, they have put on a drag race with two Infinity cars set up on rolling roads competing against each other on a digital screen. But the engines are revving and wheels are spinning. You can feel it, you can see it and you can smell it. You can't get much closer to racing without racing.
Have a look at the video below to see what is going on.