Automotive diagnosis and troubleshooting are made all the more straightforward following the advent of the onboard diagnostics protocol. Or, OBD, as we call it. It has allowed for problems stored on any car's ECU or its various interconnected modules to be analysed and diagnosed in an instant. Still, even the more featureful OBD devices can falter in some regards, unlike the Autel MaxiCOM MK808BT.
Either, the particular vehicle in question isn't supported, or that scanner can't diagnose and pull up its error codes. Or, perhaps the scanner couldn't read a specific component, or could only display a mere handful of information at a time. These are some of the many shortcomings with a lot of OBD tools, a problem that Autel's newest MaxiCOM MK808BT professional diagnostics tool aims to resolve.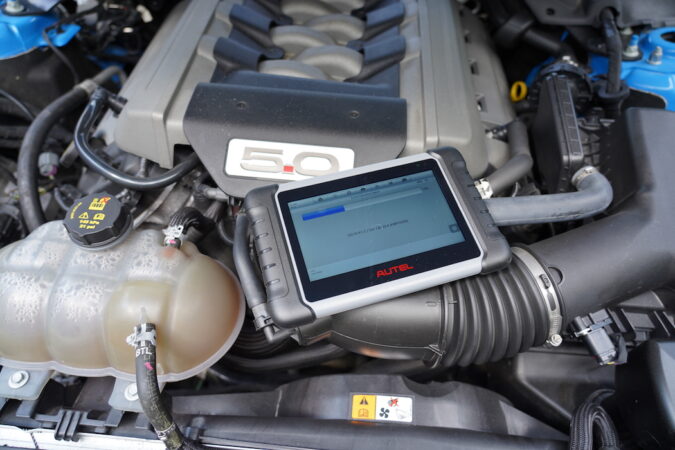 An upgraded version of the older MX808 or MK808, the MK808BT is no doubt one of the best scanner tools in its class. Most specifically, amongst the crowd of professional mechanics and workshops. This is one area where the MK808BT shines, in an industry where getting car repairs done properly as well as quickly is a highly treasured commodity. Here's a detailed explainer as to why you need one…
Extensive Diagnostics Scanning
Autel calls the MK808BT a full-function OBDII-compatible diagnostics tool, and it's no exaggeration. It could easily handle the basics, like retrieving and viewing ECU data. Of course, it can also scan and let you reset DTCs (diagnostics trouble codes). Which, by the way, the MK808BT could serve a whopping 25+ different maintenance services and procedures. These include helping you to run: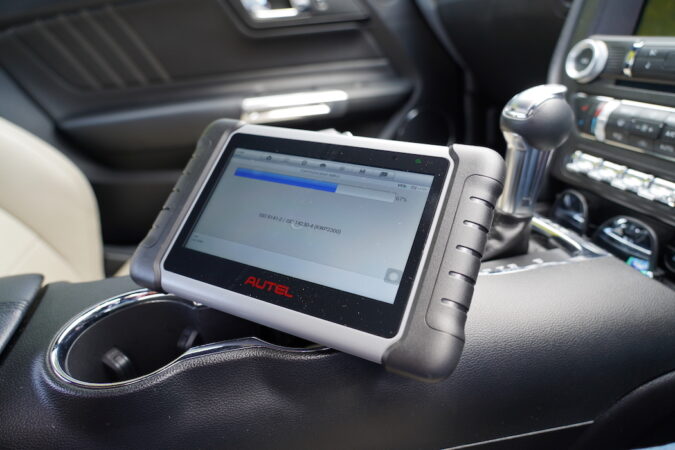 Oil service resets
Electronic parking brake
Battery management system
Steering angle sensor (SAS)
Tyre pressure monitoring system
Brake and ABS bleeding
Throttle sensors
Seating adjustments
Fuel injectors
Diesel particulate filter (DPF) and selective catalytic reduction (SCR)
Suspension components
In-car electronics language changer
Odometer analysis
Power window, door locks, and sunroof
Headlamps and lights
Airbag resets
Cylinder management
Transmission adaption
ECU relearn
Turbocharging systems
Tire size calibration
Keyless coding and security programming
Moreover, Autel's MK808BT could then guide you along in diagnosing 10 various other generic diagnostics functions. Some of its range of capabilities that you could access for diagnosing car troubles include:
Live data streaming for real-time analysis
I/M readiness for emissions testing
Freeze frame data to identify vehicle parameters while a fault occurs
O2 (oxygen) sensor testing
On-board monitor testing
Component self-testing for numerous vehicle sub-systems
Vehicle information analyser, including its VIN and other identifiable data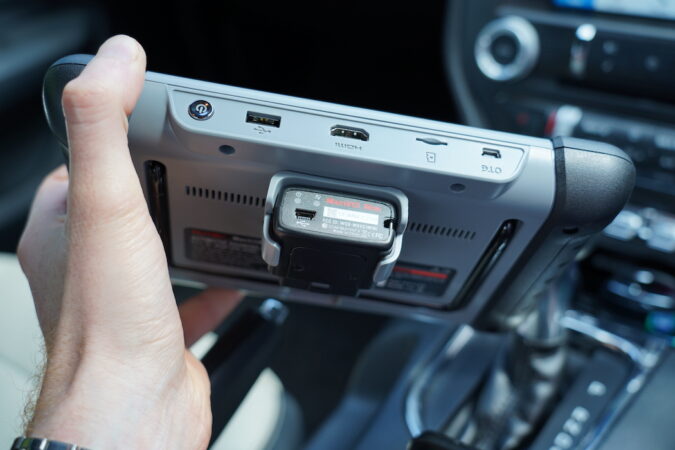 When you're troubleshooting, the Autel scanner provides you with pretty detailed insights, explainers, as well as error codes that's been neatly categorised. This goes for sensors, underlying components, and vehicle sub-systems. This makes diagnosis and repairs a far less daunting task, as you can easily track down the source and nature of any issues at hand. The MK808BT excels in this criteria pretty well.
Plenty Of Nice-To-Have Features
If you're concerned about compatibility, don't be. Autel's MK808BT supports more than 80 makes and models across major US, Asian, and European marques. Just to be absolutely sure, the MK808BT is to come with a year's worth of software updates out of the box. It'll be handy for keeping track of even the most recent cars, ready for diagnosis and troubleshooting. The MK808BT could scan their VINs, as well.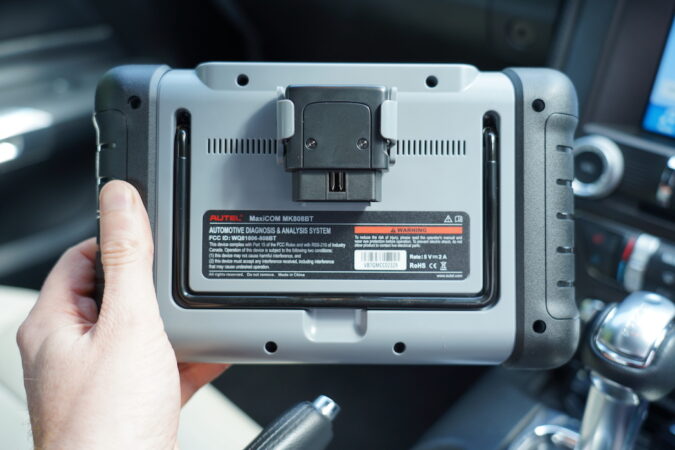 Either automatically, or manually inputting their VIN codes. As with other high-end diagnostics kits, the MK808BT can be connected via the internet. This is great for keeping your device up to date. In addition, you could even allow Autel's technical staff and engineers to remotely access your device. It uses TeamViewer to manage this, ensuring ad-hoc tech support remotely, anywhere in the world.
The MK808BT is designed with a few other neat touches, such as:
You could manage and store workshop information within the device. For example, you could keep an eye out for individual vehicle history, a quick summary of your garage, or an update on all your work.
With a 32GB built-in memory (and support for MicroSD expandable storage), you can keep everything a bit more organised with the MK808BT's file manager. You can save records of the vehicles that came through your shop, diagnostics data, notes for future reviews, or print the files as a PDF or image.
Multilingual support, including English, German, Spanish, Portuguese, Dutch, French, Italian, Korean, Japanese, Russian, Polish, and Swedish.
Fantastic Ease Of Use And Convenience
While it's feature-packed to the hilt with an abundance of diagnostics functionality and procedures in the palm of your hand, the MK808BT makes this a tad easier on you. One of its notable features, as it was highlighted by the name, 'BT', the MK808BT supports Bluetooth. Alongside the primary tablet, it comes with Autel's MaxiVCI Mini dongle in the box. Which, you can stick the latter into an OBD port.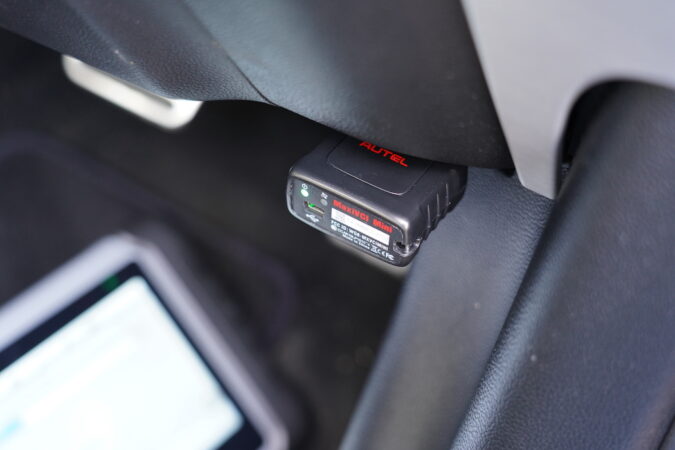 Then, conveniently beaming the data back to the MK808BT diagnostics tablet. Speaking of, Bluetooth connection remains strong as far as 33-feet (10-metres) away. This should offer you ample flexibility if you need to move around the car. For instance, the MK808BT has an HDMI port. Perhaps, you might consider using this to output data onto a bigger display. The port situation does have its downsides.
Primarily, the MK808BT charges via Mini-USB, which is a standard that most device makers are steadily moving away from. Granted, Autel's 808 series has been around for a while. Nevertheless, it marks a rather primitive and archaic aspect of the otherwise impactful MK808BT. In a USB-C era, this forces you to carry around an extra Mini-USB cable, just in case the battery starts running low.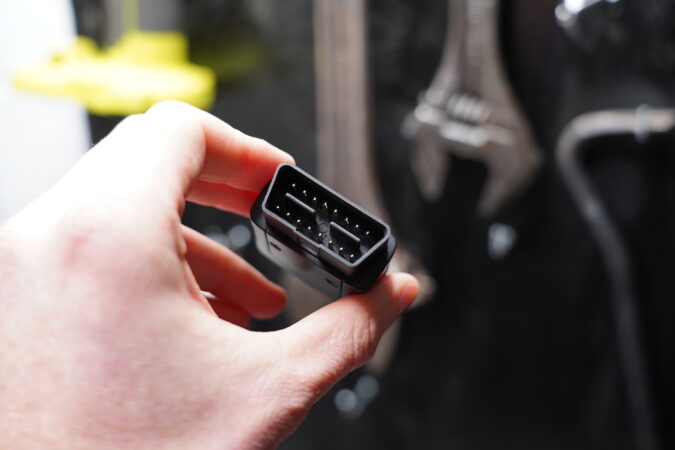 Speaking of, the MK808BT is rated to last around 7 hours on a full charge, which is respectable. You'll be interfacing, through that 7-inch LCD touchscreen, with a well-tested version of Android. It's 4.4.4 KitKat, to be precise. Once combined with a speedy A9 Cortex processor, hopping around its user interface, multi-tasking between apps, boot-ups, and general browsing is generally pretty slick.
Worth The Cost?
Another point to touch on is the design of the MK808BT. It's fairly ergonomic and comfy to hold for a lengthy diagnosing session. Furthermore, there's a super tough rubber shell around the exterior and complemented with a rugged housing. Should that not suffice, Autel tosses in a hardy carrying case with the MK808BT. It could easily take quite a beating, or be tossed and rummaged around.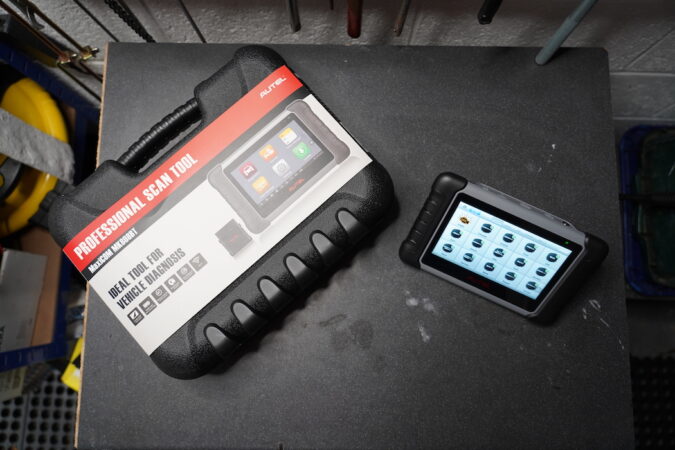 However, does this make Autel's MK808BT justify its cost? As of writing, you can get it for $499.00 (it was down from its original asking price of $560.00), or around £383. From our experience, though it costs quite a lot of money, it's a decent figure given that it's geared towards professionals. And, that it can do everything you'd expect out of an OBDII diagnostics tool, and a whole lot more besides.