Europe's largest motorsport show 2023 kicked off in fine fashion, opening the doors of the NEC Birmingham to over 90,000 visitors of trade and enthusiasts alike. Spanning across 4 days, with Thursday and Friday reserved for trade visitors only, the weekend opens up for families, enthusiasts and race license holders alike to get close up and personal with some of the finest, rarest, most exciting race cars and equipment on offer.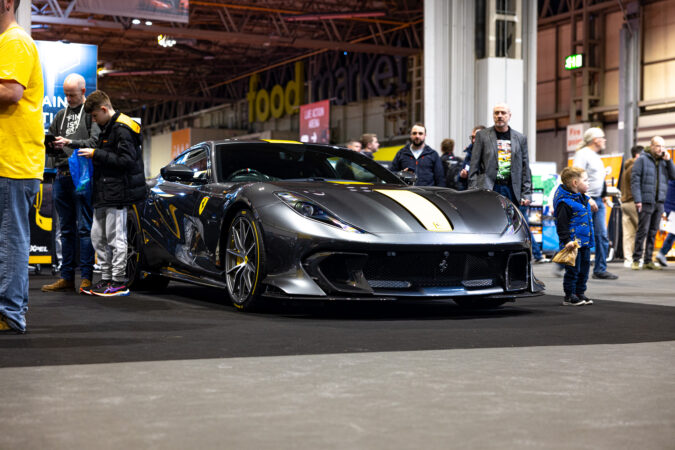 No matter what your persuasion or level of interest, the Autosport International show has something to offer. Be it young children and families looking for an action-packed day out or a life long petrolhead seeking the latest technology to eek out that extra bit of performance, there are no shortages here.
A Show With Something For Everyone
Included with all Saturday and Sunday tickets is access to the live arena. A chance to see the machines in action in a purpose built, 4,500 seater indoor stadium. It's a fantastic opportunity for fans of any racing discipline as it does allow for a slightly different experience to the usual race weekend. With sound and light shows accompanying each individual race, drift display or stunt show and a far more relaxed attitude to rules and showboating, it's immediately engaging and being in such a comparatively small space, instantly exhilarating.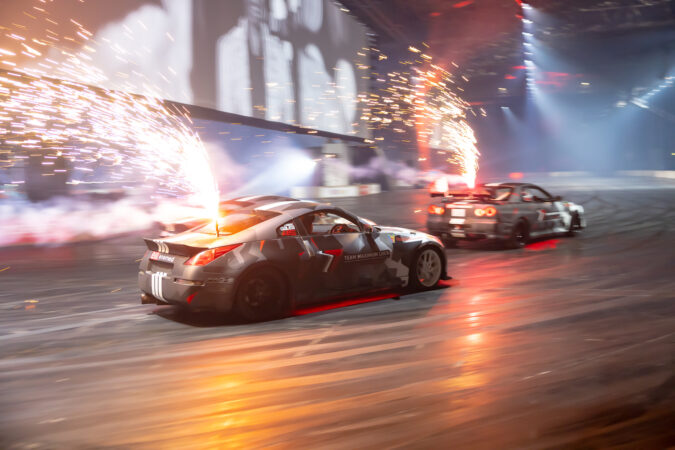 Hearing even the smaller cars like the Autograss Class 7's snarl up to the start line and roar into life, lifting back on their haunches as they do so makes you all the more eager to investigate the cars on display in the subsequent halls. The smaller track allows for an unrivalled view of everything that's going on and the echo chamber of the NEC creates a pretty incredible orchestra of engine tones.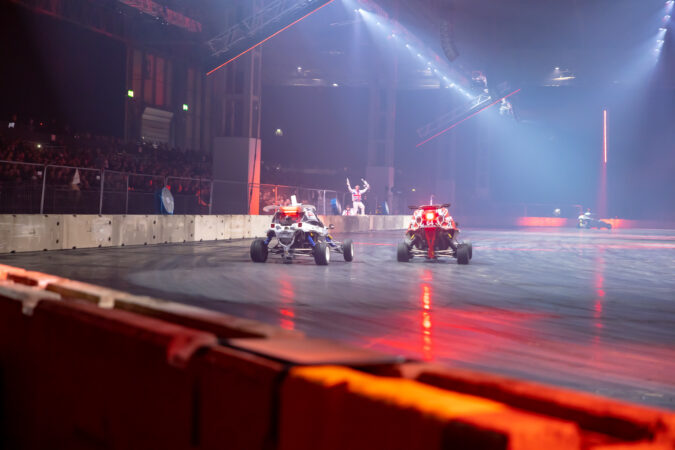 The driving on display is of the highest quality. With no shortage of space, Motocross riders somersault towards the lighting rigs, Team Maximum Lock slide in sequence through figure of 8's and pyrotechnics. And after all 10+ events featuring everything from Drag Racing to Monster Trucks have sped past the stands, a mega jump showdown for a real grand finale.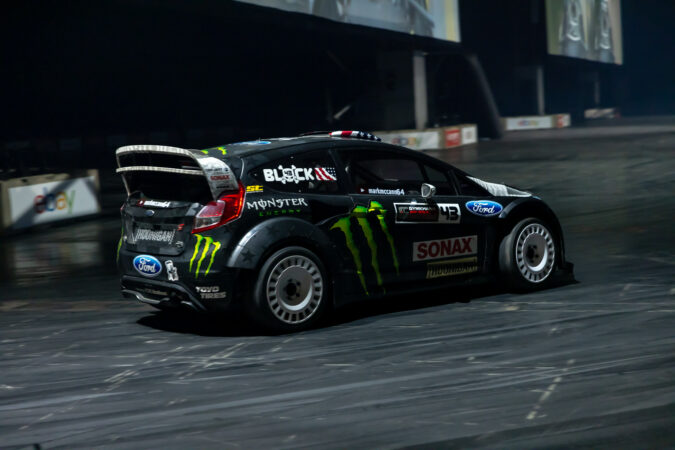 Driving Disciplines and Motorsport Madness
The show is spread out across 5 halls of the sprawling exhibition space of the NEC. With the Live Action Arena taking up all of Hall 5, the remaining 4 halls are home to just about everything the world of motorsports has to offer. With stands dedicated to tools and equipment, like Bilstein, Draper, or Rowe UK there are some great show exclusives to be found. The chance to discuss what's best for your next project or get advice on any technical troubles you've not been able to resolve from some of the industry's top companies and ambassadors is an opportunity unrivalled by the usual Internet forums or trawl through google suggestions.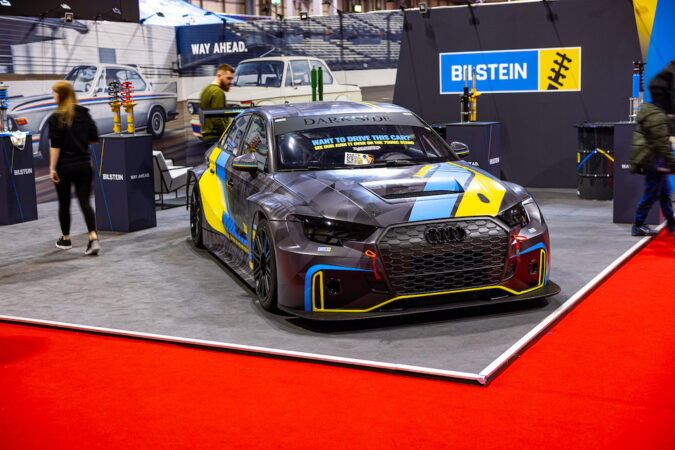 If tinkering and tunings not your thing and you'd rather leave it to the professionals, this is still the place to be. Interspersed across all 4 halls are some of the finest race and show cars the UK has to offer. Saturday saw the crowning of Britain's Top Tuned Car, a highly-tuned Vauxhall Astra VXR that just narrowly beat off the competition from a Ford Escort Mexico Mk2 and Ford Focus ST Mk4. All were on display at the show with the ability to meet the owners and discuss the incredible modifications they've made to their machines.
Modifications and Setup Configurations
Autosport also featured a very special exhibit that had been put together by the Silverstone Interactive Museum and GP racing magazine. Set up to bring a taste of what the museum has to offer to the Autosport International Show, F1 fans in particular were treated to a wonderful display featuring Formula 1 cars from Max Verstappen and Red Bull's double championship-winning 2022 season, as well as cars from Alpine and Aston Martin racing teams.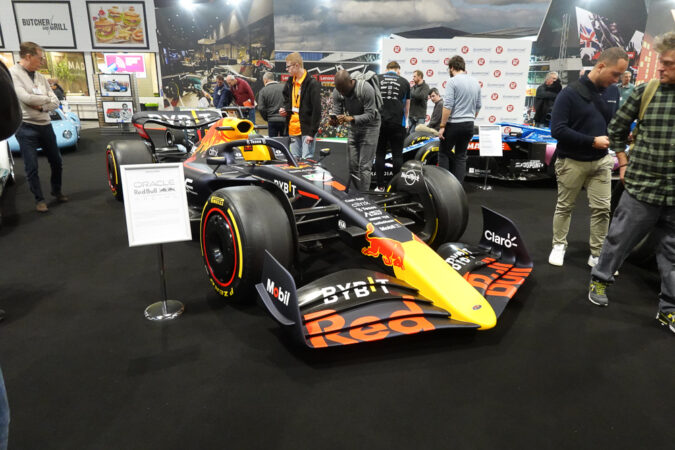 A special addition of the 1951 BRM car had been brought along to illustrate the history of Formula 1. Dubbed the most valuable car featured at the whole event, it was a pleasure just to be able to see the supercharged V16 1.5 litre Grand Prix legend up close and in all it's trailblazing glory.
Along with the world's fastest Mini, pimped out drag racing tractors and a whole host of JDM legends the event offered some fantastic opportunities for any aspiring race drivers of all ages. Many of the cars on show are available to buy! For those with little to no experience and stifled by the seemingly inaccessible world of motorsports, there are a number of stands able to provide the insights and equipment to make your first steps.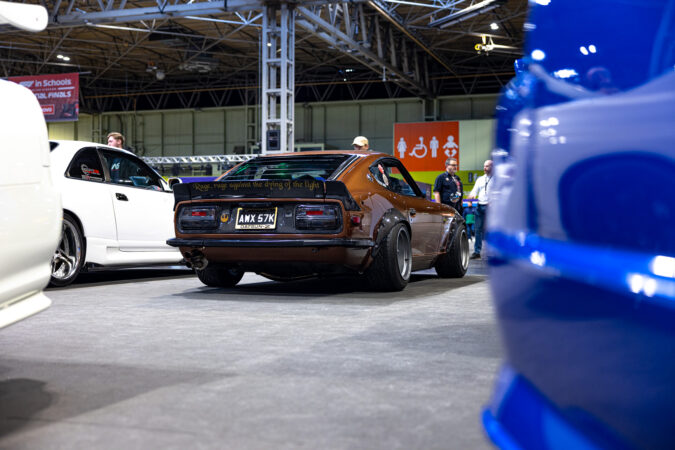 From Formula 1 to Family Fun
Whilst any budding race driver will, unfortunately, need to have a reasonable amount of disposable income or funding available to get out on track for the first time, there are options available for most budgets. Autosport International is a great way to talk to people and find out which route is best for you. If you're looking for the cheapest path into race car ownership and driving experience, both the MG Car Club and 750mc are on-site to help you get into gear and on the track both safely and professionally and provide support tailored to your individual level of need.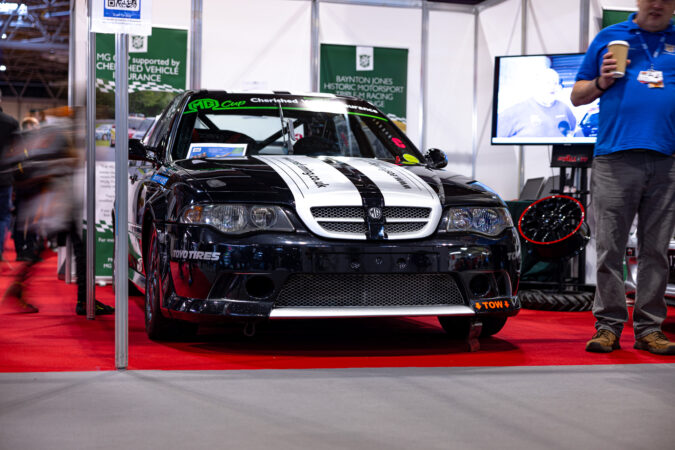 For those looking for a route back into the sport or a one-time experience, there are a host of companies offering arrive and drive experiences, not just in the UK but at some of the finest race tracks around the world. Options varied from seats available in the Porsche Cup series to local race meets, with plenty of options to suit all tastes and skill sets. Following their recent surge in popularity, Esports and racing simulators are also in abundance, and there are plenty of sims available for you to test your skills on the latest equipment.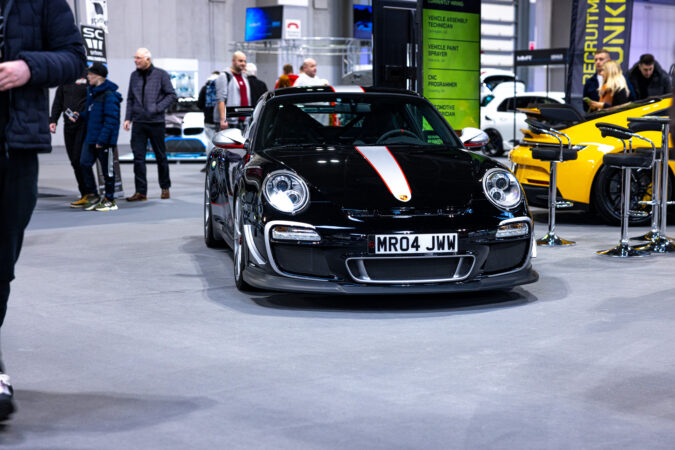 Whether you obsess over every nut and bolt, are driven to distraction by whatever race discipline that happens to be on that weekend or are just looking for a family day out, Autosport International has created an unrivalled experience for anyone with even the slightest interest in the world of motorsport. With so much on offer, all under one roof, Autosport International has been a huge success and we hope to see more of the same passion and excitement on display here for many years to come.
Photography by: Jay Sidhu
Gallery – More From The Show