Here is the new Bentley Continental GT3-R. Described by Bentley as being the 'fastest-accelerating Bentley ever', the new heavyweight supercar is powered by a tuned version of the same 4.0-litre twin-turbocharged V8 fitted to the GT3 race car. A road car with an engine from a race car… where do I sign?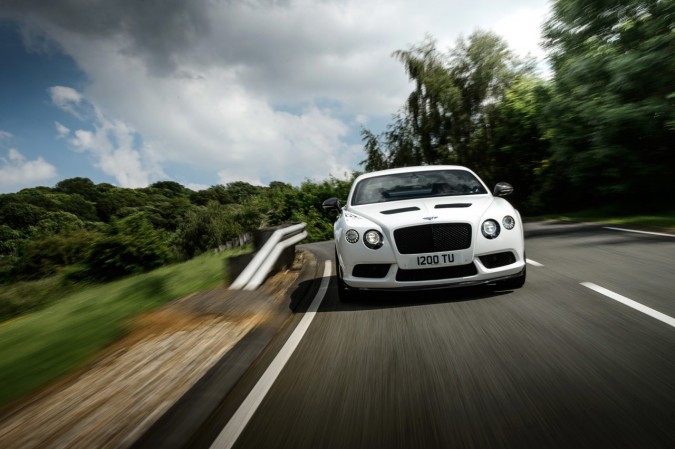 Bentley Continental GT3-R
The engine creates 572bhp at 6000rpm, and a massive 516lb/ft of torque from 1700rpm, which is sent to all four wheels via an improved version of the Continental's eight-speed ZF automatic gearbox. Bentley say the car is lighter too. 100kg has been shed by removing the rear seats, swapping the standard exhaust for a titanium system, and adopting lighter 21-inch forged alloy wheels. The GT3-r sounds pretty good to me.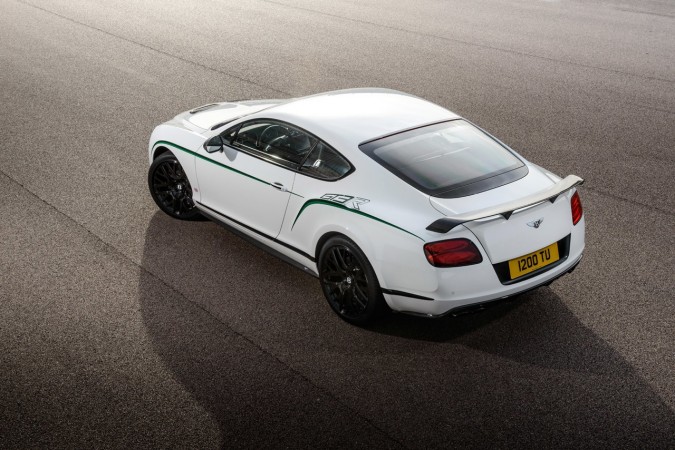 Specs – GT3-R
It will do 0-62mph in 3.8 seconds – 0.7sec quicker than the Continental GT V8 S, while the top speed has actually decreased from 192mph to 170mph because of the GT3-R's shorter gearing.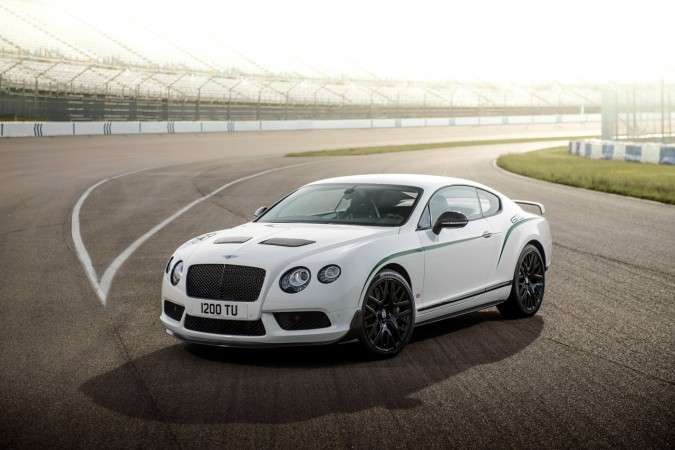 Gallery
The white/green colour scheme, which is inspired by the Continental race car won't be to everyone's taste, but Bentley shouldn't have any trouble finding buyers, as just 300 will be made, at a price yet to be announced. I would love to test this car out! Enjoy the pics below.
Source: TopGear