How does it drive?
Setting off in the 165bhp petrol Mazda, I was hoping for an engaging and thrilling drive, and that is exactly what the Mazda delivers. With 0-60mph in 8.2 seconds, and a top speed of 130mph this car doesn't hang around. Besides all the power, the six speed gearbox feels strong and very flush when firing through the gears, and the brakes are well balanced and highly effective.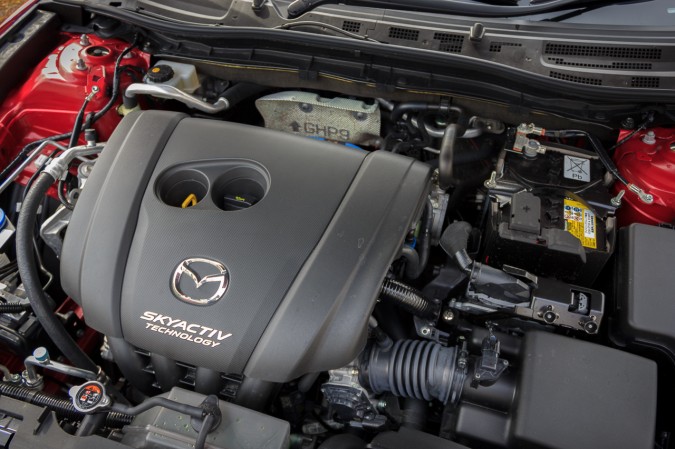 One of the real highlights of the driving experience is the steering feedback. As soon as I pulled off in the car I felt connected with the road, and fully engaged in driving the car. The feel through the steering wheel is as if you are driving a light and agile car. The more you explore the cornering ability of the Mazda3, the more you feel encouraged to push the car a little faster, and corner a little harder. The car has an endearing sensation which means you just want to keep driving and driving, knowing you won't ever get bored.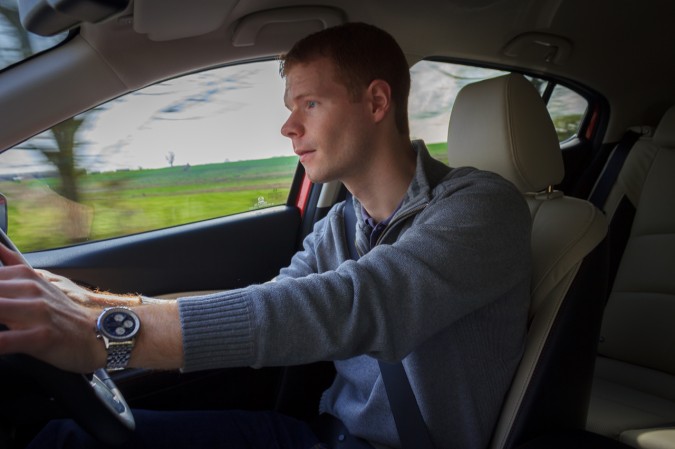 I was not expecting the driving experience to be anywhere near as engaging as the Mazda was. It is very impressive how a car with so much usable and practical space can provide such an agile and playful driving experience. Mazda have done a fine job tuning the Mazda3 to its optimal performing state.
The Experience
The overall experience of owning a Mazda3 Sport Nav is surreal. You get a great looking modern hatchback that is jam-packed with technology both for safety, comfort, and engine performance, 5 door practicalities, a brilliantly layed out interior, and most importantly you get a driving experience that would thrill anyone with a pulse.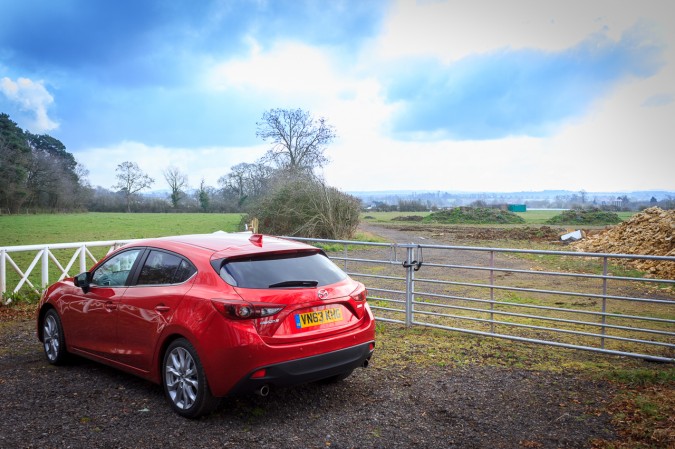 Verdict
It's not often you come across a car that is very practical, very exciting, and very affordable, but the latest 6th generation SKYACTIV Mazda3 Sport Nav has put the Mazda3 right at the top of its game in this category.
Video Highlights

Specification
Mazda3 2.0 165ps Sport Nav

Price: £21,620
Engine: 2.0-Litre naturally aspired
Power: 165bhp
Torque: 210Nm
Transmission: 6 Speed Manual
0-62mph: 8.2 Seconds
Top speed: 130mph
Weight: 1,368kg
Economy combined: 48.71mpg
CO2: 135g/km