Bridgestone, announced a game-changing initiative that signals a new era for sustainable motorsports. The company revealed its plans to supply teams participating in the Bridgestone World Solar Challenge (BWSC) with tyres made from 63% recycled and renewable materials. Developed with cutting-edge ENLITEN technology, this is the first-ever instance of these advanced tyres being used in motorsports competitions.
Pioneering for a Sustainable Future
Bridgestone's sustainable tyres, produced with materials like recovered carbon black, recycled oil, and rice husk silica, will meet the rigorous demands of the 3,000-kilometre route traversing Australia. This initiative aligns perfectly with the company's Bridgestone E8 commitment, which focuses on "Energy" for carbon-neutral mobility and "Emotion" to inspire a world of joyful mobility.
Among the teams benefiting from this innovation is a student group from Durham University in the UK. They have been developing a three-wheeled, asymmetrical, catamaran-style vehicle for the race scheduled from October 22 to October 29. The car, which took two years to design and build, boasts a cruising consumption rate of just 1 kWh.
ENLITEN: The Future of Tyre Technology
The ENLITEN technology incorporated in the tyres will not only promote environmental sustainability but will also meet or exceed market demands for product performance. These tyres will feature low rolling resistance, reduced wear, and lighter weight, all crucial factors for the harsh conditions teams will face during the 3,000 km event.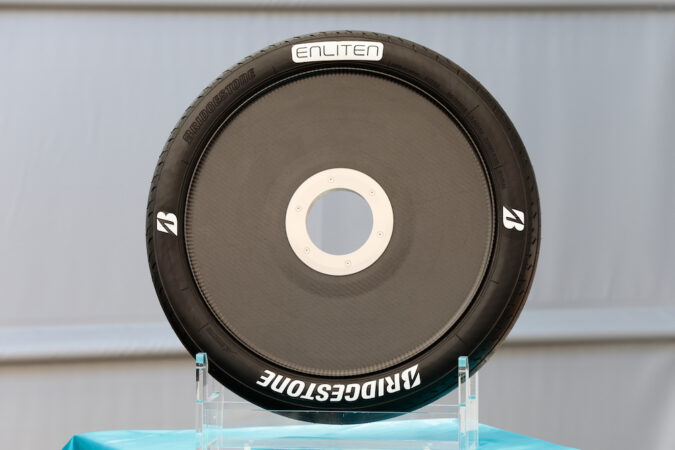 Material Circularity and Carbon-Neutral Logistics
In comparison to the 2019 BWSC, the new tyres show a significant improvement in their Material Circularity Number (MCN), jumping from approximately 30% to 63%. These tyres include recycled organic fiber, recovered carbon black, recycled rubber chemical, recycled oil, and even reinforcement material made from recycled steel.
Additionally, in an effort to ensure low carbon emission logistics, Bridgestone has partnered with DHL for shipping. Using DHL's GoGreen Plus solution, tyre transportation to the BWSC will be 100% carbon-neutral, thanks to the use of sustainable marine fuel and compensation via VER Gold Standard carbon credits.
Commitment to Sustainable Motorsports
"Bridgestone is thrilled to contribute to a more sustainable future in motorsports through our revolutionary ENLITEN tyres," said Naotaka Horio, Director, Bridgestone Motorsports. "As the title sponsor, we look forward to supporting young, diverse engineering talents worldwide in creating technologies that can contribute to a more sustainable mobility society."
As Bridgestone celebrates its 60th anniversary in motorsports, the company reinforces its ongoing commitment to the development of technology, safety, and sustainability in motorsports.
By showcasing cutting-edge, sustainable tyre technology at the BWSC, Bridgestone is taking significant strides towards realizing its vision for 2050: to become a sustainable solutions company that offers both social and customer value.
For more information on Bridgestone's groundbreaking ENLITEN technology and their commitment to sustainable motorsports, visit their official website.