Can you drive a car using just the parking cameras? We decided to find out. Just to be clear, I don't recommend this on the road. This test was conducted at a private facility, with trained supervision in a safe environment.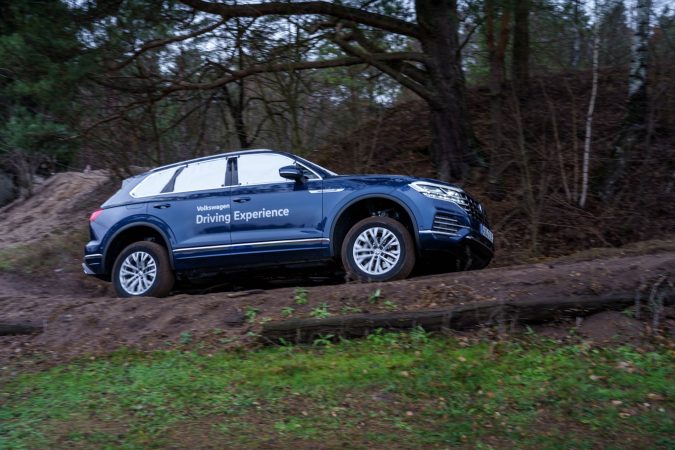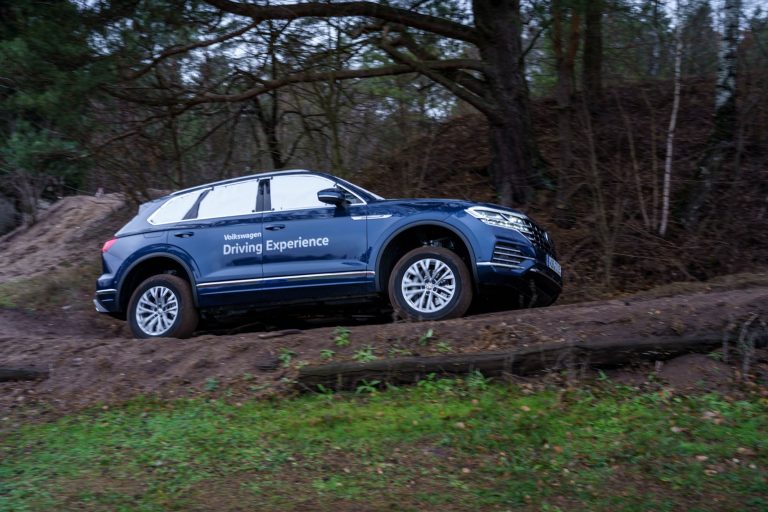 Can You Drive a Car Using Just The Parking Cameras?
To demonstrate just how capable their Touareg camera system is, Volkswagen prepared a blind challenge for a selection of journalists. The aim was to get from one end of the test road to the other only using the car's standard camera system as a point of view. As you can see the windows had been completely covered.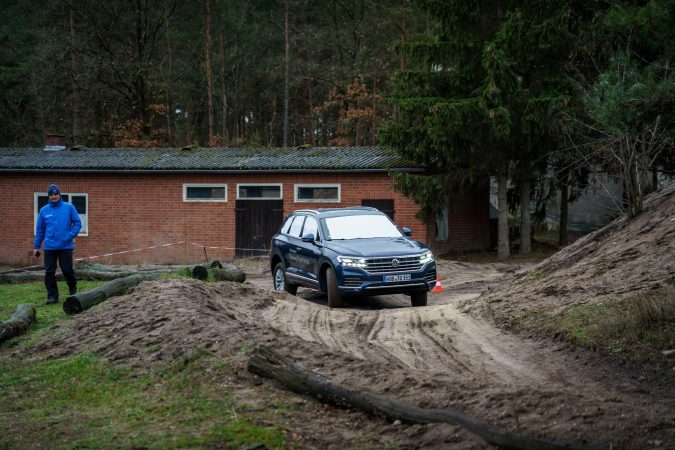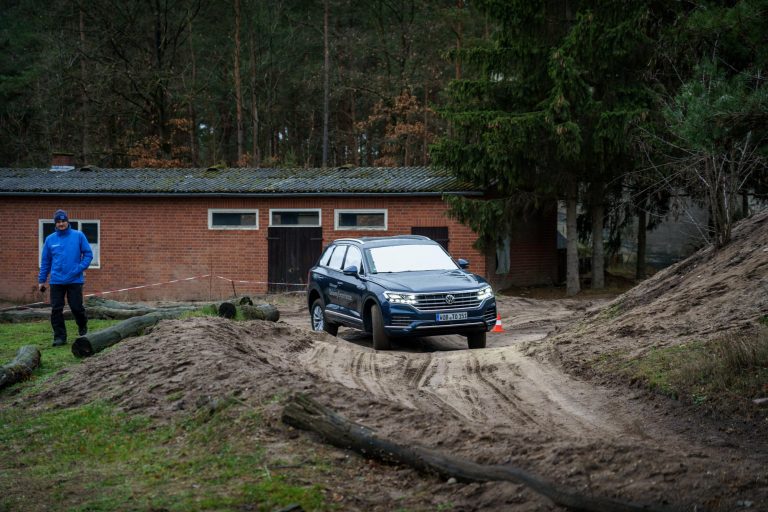 We had the front camera showing on screen, so we could see where we were going. This gives you a similar view to the windscreen, but it is a lot closer to the ground. The refresh rate on the camera is very fast and when shown on the large screen, it gives you a lot of information to work with.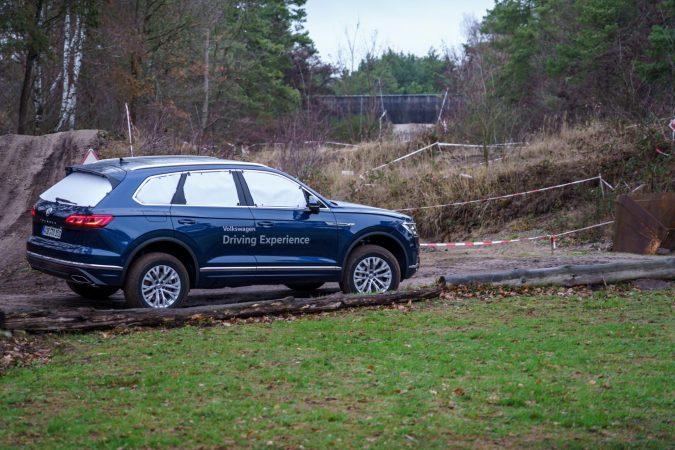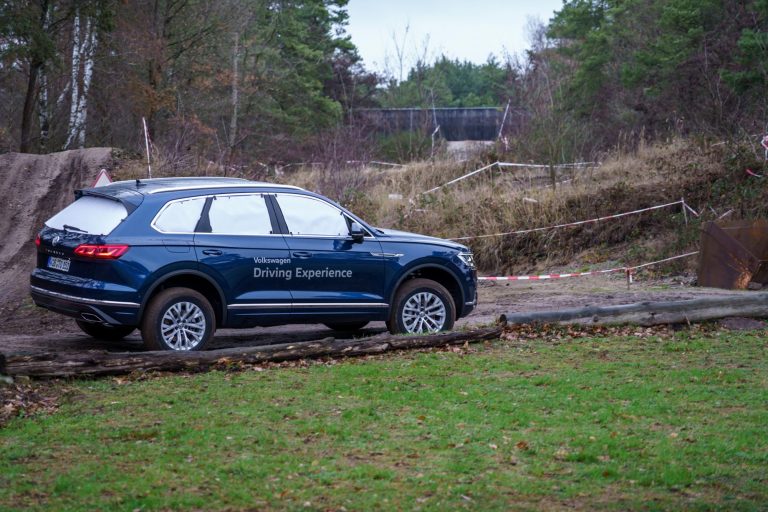 Going Blind – Let's Get To It…
Sitting in the car but not being able to see out of the windscreen was just bizarre. However, once moving I was soon focused on the front-facing camera. It shows you exactly where you are on the road, but initially, I found it difficult to gauge the speed of the car.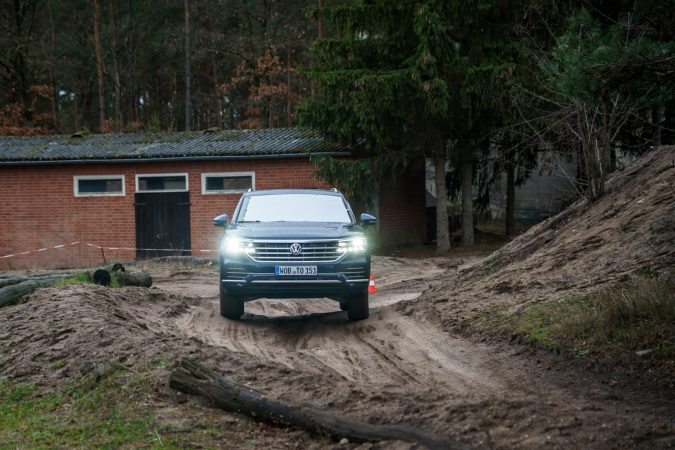 Taken slowly, it was very easy to steer the car and considering we were off the road, it was even able to negotiate bumps without disrupting the cameras too much. After a while I got used to driving like this and it became easy to keep the car on the track at a gentle pace.
Advanced Camera System – What We Learned
Volkswagen's test gave me an opportunity to focus on the car's camera system and as you can see, you can drive the car using just these systems if you have to. But as an aid to the driver, they are an incredible feature for manoeuvring both on and off-road.