Automakers are infamously not that good when it comes to engineering and designing their own built-in infotainment systems. It was only recently that they became somewhat passable, and for many years, most of us had to tolerate their clunky, unintuitive, and lag-ridden interfaces. It's the reason why most car buyers value the inclusion of Apple CarPlay or Android Auto, as it makes using your infotainment system usable.
However, Apple CarPlay and Android Auto aren't perfect, and one of the problems with using them is the need to plug your phone in, anytime you want to use them. Fiddling around with a USB cable every single isn't great, which is why most newer cars on the market have wireless connectivity for Apple CarPlay and Android Auto. Yet, if your car doesn't support a wireless connection, the Carlinkit 2air makes it possible.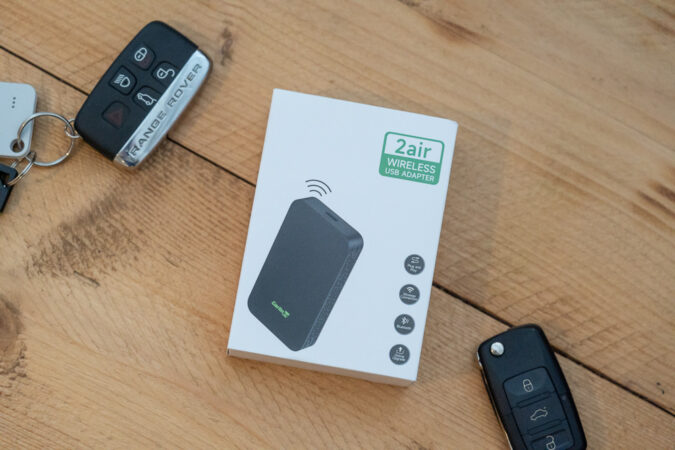 The Carlinkit 5.0 2air is the brand's latest wireless adapter, which converts your traditionally wired Apple CarPlay and Android Auto connection to a wireless one. Best of all, it works on any car that already has a wired Apple CarPlay or Android Auto functionality. All you need to do is connect the adapter to the car's USB port. Then, you can connect your phone to the Carlinkit 5.0 (2air) adapter via Bluetooth and Wi-Fi.
This now lets you use and interact with your car's Apple CarPlay and Android Auto wirelessly, rather than relying on that old and fiddly wired connection. Ease of use is a crucial factor, as the Carlinkit 5.0 2air will connect automatically to your car's infotainment system, once you're through the initial set-up phase. Its boot-up time is also relatively speedy, ensuring that you can have rapid access to your car's infotainment.
From Wired To Wireless; Made Pretty Easy!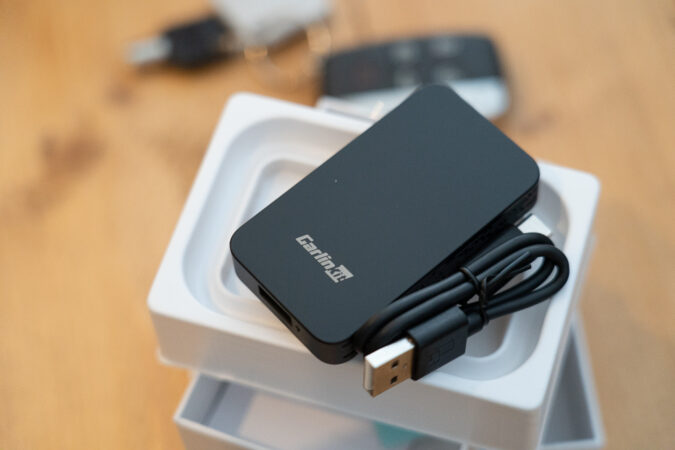 One other neat quality-of-life feature is that the Carlinkit 5.0 2air is non-intrusive. Therefore, the wireless adapter/dongle itself doesn't interfere with the rest of your car's functions. The rest of your infotainment system, as well as your other car controls, such as the pre-included voice assistant or your steering wheel controls, remains the same as before. Performance-wise, the Carlinkit 5.0 2air continues to impress.
Despite being a wireless connection over Bluetooth and Wi-Fi, there's no lag or delay when you're scrolling around and interacting with your Apple CarPlay and Android Auto. As such, I never noticed that the whole experience is any different than just using a wired connection. This is partly thanks to the Carlinkit 5.0 2air's 5.0~5.8 GHz wireless module, whose wireless transmission is much more stable and reliable.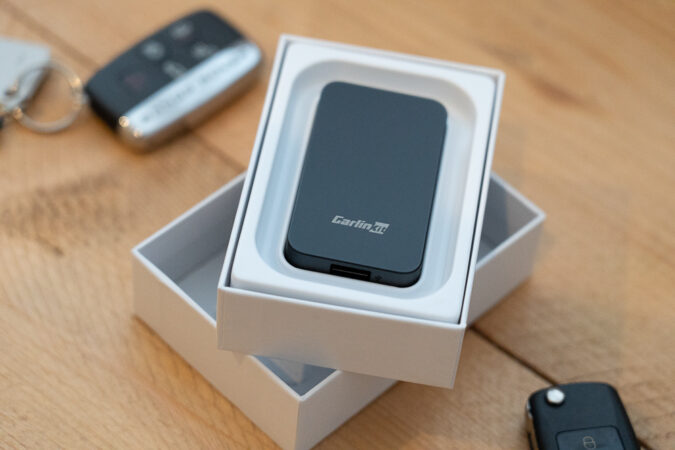 Moreover, the connection is less susceptible to any interference, and you also have the option to connect through dual-band Wi-Fi, using either 2.4GHz or 5.8GHz. If you need to access additional settings, it's the same as trying to access the router settings in your home Wi-Fi network. Type in 192.168.50.2 in the URL bar on your phone's web browser, and you can access extra options such as updating the firmware.
As a whole, the Carlinkit 5.0 2air is a pretty neat little adapter, which nonetheless offers a lot of usability, practicality, and convenience for how tiny it is. For what the Carlinkit 5.0 2air aims to accomplish and the simplicity of the dongle itself, it works really well. Furthermore, for about $85, it adds that tiny bit more ease of use when interacting with your infotainment system; among the parts that are most often used.