Pretty striking isn't it? Say hello to the new Ferrari 488 Challenge. It was unveiled by the Italian performance brand over the weekend at the Ferrari World Finals in Daytona.
What is it?
It doesn't take a genius to work out this is an out-and-out racer, one that will be used in the 2017 International Challenge race series, which will be celebrating its 25th anniversary next year. The 488 Challenge will be the sixth model to feature in the one-make series, but the first to feature turbochargers making it the most powerful model as well.
Under the sleek body lies a 660bhp 3.8 litre V8 engine derived from the series production model but of course, this one has been tweaked using remapping and is mated to a F1 DCT gearbox. These combined are able to get the Challenge to maximum revs in 4th gear in just six seconds.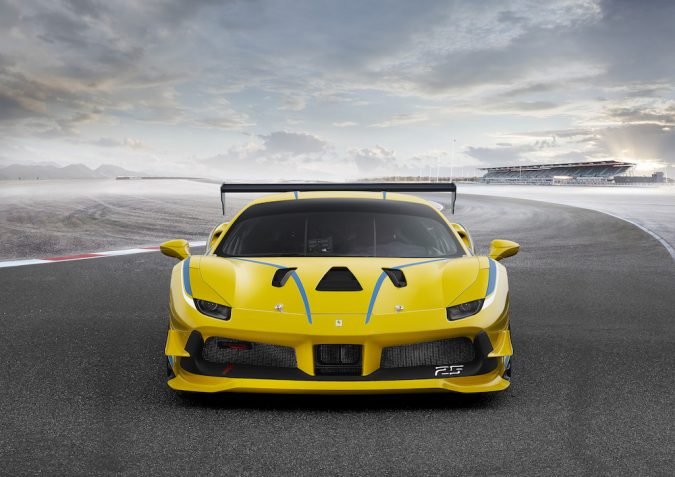 So it's fast then?
So I suppose it's no surprise that it's been able to knock a seconds off the 1'16.5″ time set by the 458 Challenge EVO at Ferrari's Fiorano circuit. Ferrari has not announced the performance figures for this track racer but you can imagine they are pretty impressive given what has already been mentioned in this article.
What I haven't mentioned as of yet is some of the smaller details such as the Slip Slip Control (SSC) which may have a peculiar name but helps improve the turn-in of the 488 Challenge, meaning faster cornering times and is also a first on the 488 Challenge. Other details include the tweaked aero package which includes that massive rear wing that sticks out like a middle-aged man at a Justin Bieber concert. I like it though – the spoiler, not the Justin Bieber concert…