British tyre manufacturer Davanti Tyres is continuing its global expansion with a significant move into the Kenyan market. The company has recently announced an exclusive distribution partnership with Kingsway Tyres, one of Kenya's leading tyre specialists.
Joining Forces with a Kenyan Giant
Kingsway Tyres, established in 1960, operates 25 retail outlets across Kenya, cementing its position as a mainstay in the country's automotive retail landscape. Under the new agreement, Kingsway will offer a range of Davanti's products, including the notable DX range, Terratoura A/T, and Alltoura 4-Seasons. The partnership will also see additional Davanti products rolled out in Kingsway retail outlets in the near future.
A Win-Win Partnership
The partnership is more than just retail; Kingsway Tyres will also distribute Davanti products through its robust network of dealers and wholesalers in Kenya. Najib Chakhtoura, Davanti's Sales Director for the Middle East & Africa, expressed optimism about the new partnership, stating, "As a well-respected, family-run business, Kingsway will be the best partner to deploy Davanti brands in all the regions and cities of Kenya while proposing the best fitment services by highly skilled professionals."
Chakhtoura added, "We're really looking forward to developing this relationship as we're expecting strong brand development and we hope to gain a substantial share of the market in the coming years."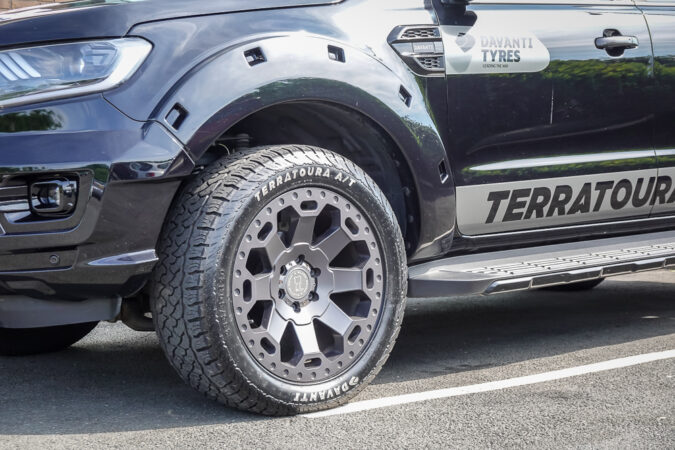 Strong Global Network
The deal with Kingsway Tyres adds to Davanti's growing list of global distribution partners, which includes GF Pneus in Brazil and Ebrahim K. Kanoo in Bahrain. Founded in 2015 in the North of England, Davanti Tyres has been rapidly making inroads into international markets. The brand is now sold in more than 70 countries worldwide, including its innovative, next-generation ultra-high-performance Protoura Sport and the all-terrain Terratoura A/T tyre that has been disrupting the off-road market since 2019.
British Engineering, Global Reach
All Davanti tyres are meticulously designed in the UK by a team of industry experts. The products are manufactured in a state-of-the-art plant and adhere to stringent E-mark standards. Furthermore, they are tested at Europe's leading proving grounds, including Davanti's new European Development Centre at Applus IDIADA in Spain.
For Brits keen on the motoring sector and global business ventures, this partnership offers a glimpse into how a British brand can extend its influence beyond its shores, capitalising on quality engineering and solid partnerships.
For more information on Davanti Tyres, visit their official website.