Expanding the Proven Protoura Sport Line
LONDON – Davanti Tyres, the prominent UK-based mid-range tyre brand, has announced the release of a brand new addition to their flagship Protoura Sport series. Named the Protoura Sport DSP Runflat, the latest model is poised to deliver impressive performance while incorporating runflat capabilities, a feature synonymous with reliability and peace of mind for drivers.
The expansion comes after an extensive period of rigorous testing and development in diverse summer conditions at leading industry proving grounds, ensuring the tyre's suitability for a wide range of driving scenarios.
Benchmark Setting Testing Standards
To ensure the highest standards, Davanti Tyres has adopted testing procedures that go above and beyond the standard requisites for runflat tyres. Alongside the common drum test, additional assessments were carried out to guarantee optimal performance.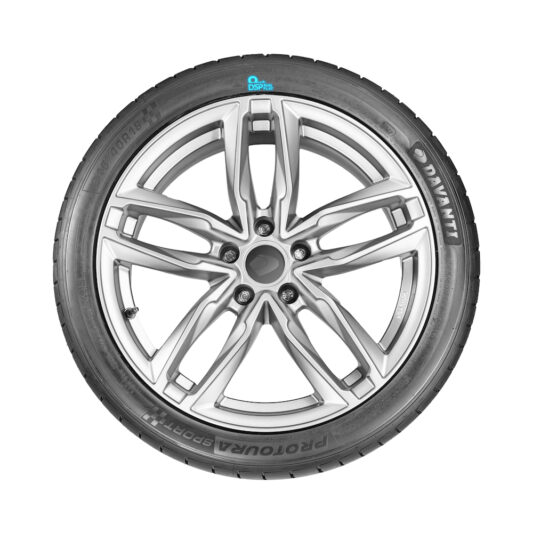 These include the pop-on pressure test, RPA sensitivity test, and rim roll-off test. Each of these are designed to overcome typical challenges associated with runflat tyres such as maintaining force on the wheel, tyre inflation monitoring, and ensuring the tyre remains mounted under lateral forces, respectively.
Technical Mastery Meets Performance
The new Protoura Sport DSP Runflat is engineered to balance the technical requirements of runflat tyres without sacrificing performance. The tyre offers exceptional features, including:
A self-supporting internal sidewall which supports the vehicle's weight in the event of a puncture, enabling safe travel to a garage or repair shop.
Sustained operation at speeds up to 50mph whilst deflating or fully deflated.
Lateral and transverse load support when functioning at zero inflation pressure.
Integrated rim protection to prevent wheel damage.
The Promise of Uncompromised Performance
The addition of these technical features does not compromise the performance of the Protoura Sport range. Rather, they further enhance the tyres' characteristics such as precise steering response, efficient water dispersion, and straight-line traction.
Davanti Tyres' General Manager, Peter Cross, stated, "The introduction of runflat technology to our Protoura Sport range means drivers can enjoy our ultra-high performance tyres with the added confidence of runflat reliability. Our team's work to engineer a UHP tread pattern alongside runflat technology to a premium standard results in a tyre that is a leading benchmark for runflats offering performance you can trust."
The new Protoura Sport DSP Runflat will be available in sizes from 17" to 21". For more information on the Protoura Sport DSP Runflat tyre, please click here. For other runflat tyres available in the Davanti range, click here.