We often get asked questions about how to improve the security of readers' cars and unfortunately, we do hear a lot about their cars being stolen from under them. If your car is being kept in an open driveway, and with no form of security whatsoever, we'd recommend looking into getting driveway bollards installed and upping your driveway security. Then, maybe consider companies like Bollard Security to help install them.
These driveway bollards are a proven product that could aid in securing your car when it's parked at home, where it typically is most of the time. And, whether or not you're at home, it's still at risk of being stolen. In our previous post, we looked at the BFT Automation STOPPY B 115/500. They're an electro-mechanical and automated driveway bollard solution, which, I do quite like and have used them personally at my home.
These BFT driveway bollards, like the residential-focused STOPPY B 115/500, are among the best ones that you can buy to instantly improve your driveway security. They're very easy and intuitive to use, and on top of that, being able to offer maximal security from potential car theft. Sure, they're a premium product, but the upside is that they get the job done to a degree that cheaper alternatives might not be as proficient at.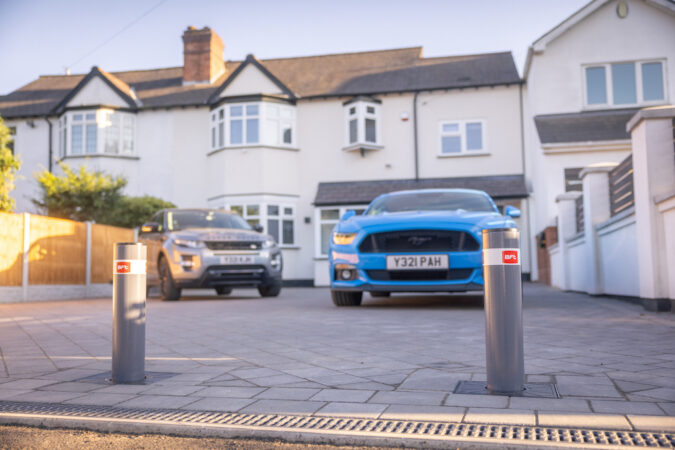 As we mentioned in that previous article, while the majority of the cost lies in the purchasing of these high-grade driveway bollards, the installation process could also be quite substantial too. (We'll go into more detail on that in a second). This, therefore, ought to be a good incentive for you to make sure you find a good company that'll install it properly for you, such as the folks at BollardSecurity.co.uk.
How Do You Install Driveway Bollards?
So, how are these driveway bollards installed, anyway? Well, it first requires that holes be dug up where a bollard (or more, depending on how wide the entrance to your driveway is) could be retracted into when it isn't in use. Then, you'll have to look into wiring the bollards and cabling them all the way to your home. This is for supplying the bollards with power – applicable for the electro-mechanical BFT STOPPY B.
Besides electricity, the wires also connect the bollards to a central controller and receiver unit. Altogether, it's probably going to require that you dig a trench underneath the entire driveway, running the full length from the entrance to your home. Then, you'll need to insert a pipe into the ground, where all those cables and wires could be run through. Another major step in the process is synching it up with a key fob.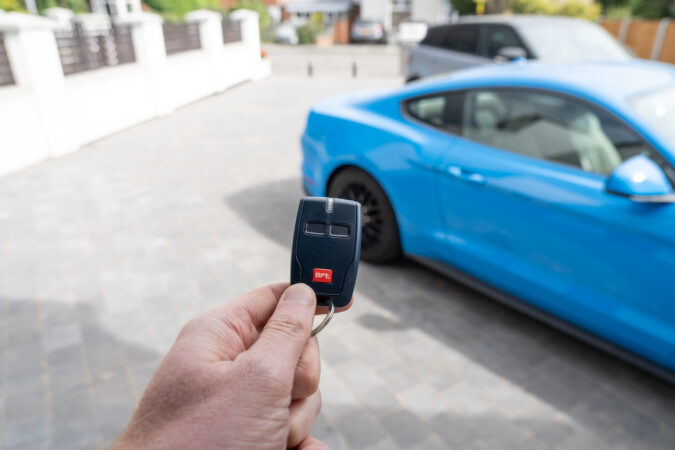 With the BFT STOPPY B driveway bollards, they work sort of like a car key fob, and it's an automated process. So, there's one press to raise the bollards and secure your driveway. And, another press to retract it back down and keep it flush with the driveway, allowing you to move your car in and out. Once all those electronics have been set up, it's then time to install the bollards properly, and it's done!
If you're already doing some landscaping work or you're in the middle of paving your driveway, it's a good time to consider some proper and hardy driveway security, like these BFT driveway bollards.
Why Should You Trust Bollard Security?
There are plenty of companies throughout the UK that offer such installation services. However, the best company that I've been able to work with personally to install my driveway bollards, and one that I would highly recommend given my experience with them, is Bollard Security. Not only was the boss an honest and hardworking fellow, the guys they sent over to install my bollards were some of the best at their jobs.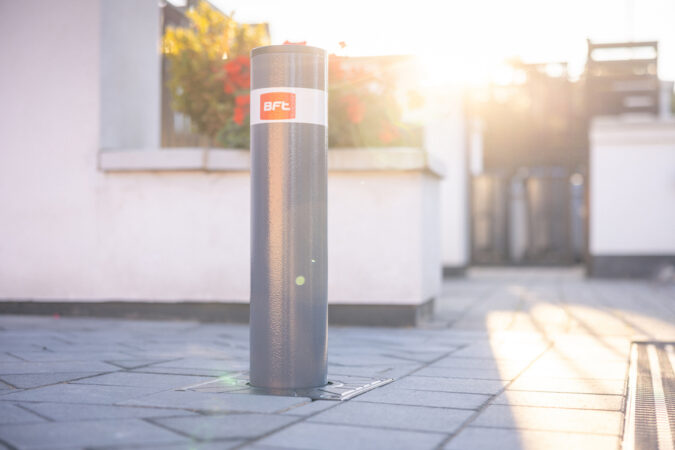 With that being said, there are more than just a few good reasons why you could (just as I have) put your trust in Bollard Security Ltd. No doubt the best justification to give them a call is their extensive experience in driveway security. They've been responsible for installing hundreds of bollards – like the STOPPY 500 from BFT – across the UK each month. They're easily doing 100 or more bollards every single week.
As a dedicated company that focuses solely on the installation of security and driveway bollards, the guys at Bollard Security know their way around them quite well. More so than that, they have a highly trained team, which can very speedily and efficiently install these driveway bollards at your home in a secure and reliable manner. They're aware of where to dig the holes accommodating the bollards.
Plus, they know what the ground is like and how to work with it. They're also wary of how to set up all the wiring and cabling set-up right with absolute precision. Even the little things, like having those bollards sit just right to ensure good drainage for rainwater, are all taken care of. And, Bollard Security does all this and makes sure there's good fitment from start to finish.
Speedy Installation With Little Wait Times Involved
Additionally, another major unique selling point of Bollard Security is their impressively quick lead time for installing driveway bollards. Within three days of placing an order, they guarantee an installation date within the following ten days. This is exactly what you'd want if you're concerned about the safety and security of your car being left in an exposed and unsecured driveway. It's a scenario where having to wait weeks could leave your car at high risk – a golden window of opportunity for thieves.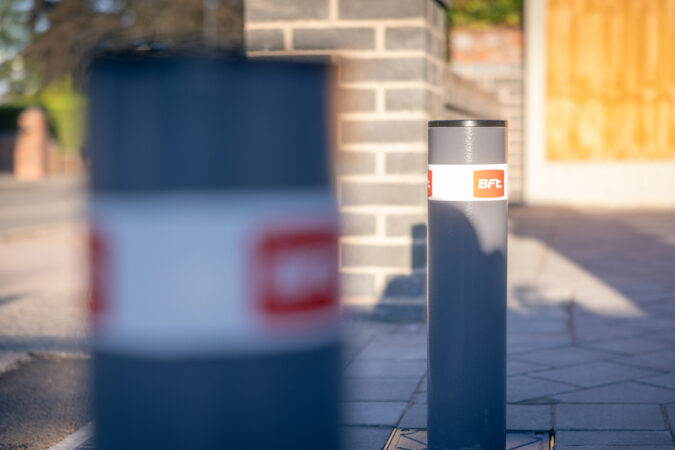 Well, that's not an issue with Bollard Security, and once all is in order, they'll drop by in good time. That's then made even better once you consider the fact that Bollard Security always keeps a huge stock of driveway bollards (and other secondary components for installation) on hand in their warehouse. That includes a wide variety of bollard types, price points, and brands, not just the aforementioned BFT ones.
When you call them up, you don't have to wait for the stock to resupply at any point. That's impressive given how much of the world has been crippled by supply chain shortages. This doesn't just bode well for that initial installation process… On the other hand, should something with your driveway bollards malfunction or has any damage sometime down the line, you can rest assured that there's a wide availability of spare parts.

As such, Bollard Security could just grab something from their warehouse, and you won't have to wait too long for a repair to be done. Given the specialised nature of Bollard Security and how they only work with security bollards and driveway security, they're also able to advise you properly on… Where to best install the bollards on your driveway, or effectively work out any kinks during the installation or set-up phase.
Uninterrupted And Out-Of-Sight Installation Work
Another great reason why I picked Bollard Security was the relative smoothness of the installation of my BFT STOPPY B 115/500 driveway bollards. From my experience, there was a surprising lack of disruption to me and my family at home. In other words, they're not going to devoid you from using your driveway for a long period of time. For the most part, they mostly stay out of the way and get the job done super quickly.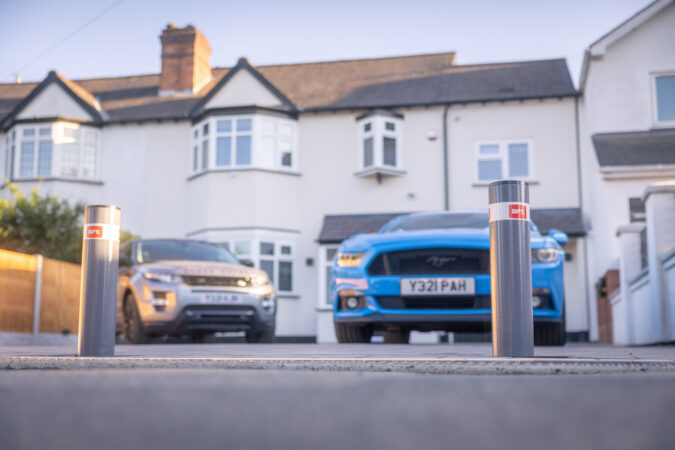 In addition, Bollard Security's execution of digging a very well-defined hole to drop the bollards into looks pretty clean, too. This is quite evident when you consider how positive their Google reviews are, from the other customers (like me) who were rather satisfied with their work. Besides the actual on-site work, you would also find raving reviews – and from my own personal experience – with their aftersales support.
They're friendly to speak to, and I even had the opportunity to get on the phone with the founder, owner, and boss of Bollard Security Richard Remde. If you were to come across any issues, there's likely never any back-and-forth bickering that you'll have to survive through. Just give them a call, tell them what the problem is, and they'll send some people down to your home to check them out, Richard just believes in getting problems sorted asap and moving forward.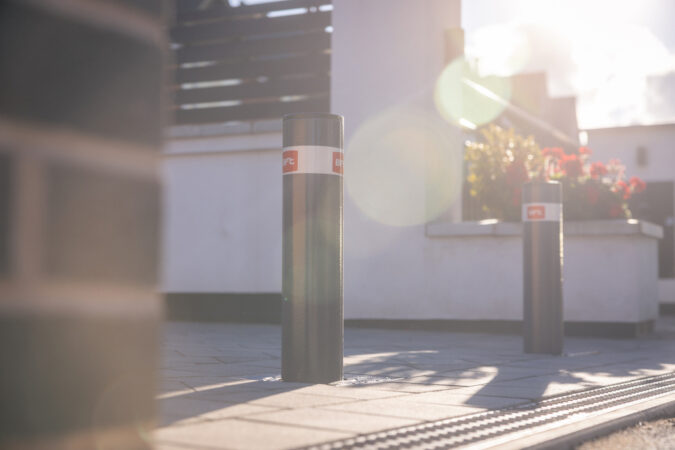 It's been a very smooth, seamless, effortless, and headache-free experience during my time working with Bollard Security to install these BFT driveway bollards at my home. So, besides checking out our review of the BFT STOPPY B 115/500 driveway bollards, do consider dropping an email or calling up Bollard Security (01535 509001) to organise the installation work. While it might be a daunting prospect at first, they make it look easy.
A Wide Range Of Driveway Bollards To Choose From
Ah, but what if the BFT STOPPY B 500 is a tad too expensive for you and it's out of your budget? Well, don't worry, because there's yet another great reason to choose Bollard Security… They have a huge range of driveway bollards in their inventory that you could pick and choose from, depending on your budget and needs. I still think that the BFT STOPPY B 115/500 is the best driveway bollard given its performance.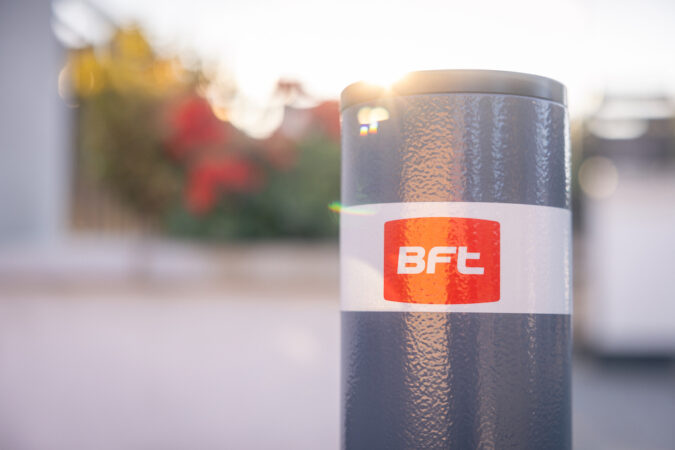 They're easy to use, intuitive, and feature robust security measures – both hardware and software. Yet, I won't deny the fact that they're quite expensive, and certainly out of reach for some would-be buyers. So, it's worthwhile looking into more cost-effective alternatives in the meantime. After all, while these might not have the flagship features of the BFT, cheaper (albeit, good quality) bollards still get the job done.
Elsewhere, besides the typical telescopic driveway bollards that you might see on most homes here in the UK, Bollard Security also offers anti-ram raid bollards. These are designed for more industrial applications, such as protecting warehouses, commercial venues, work sites, business properties, and more. And, you'll be able to get them in different finishes too, from a discreet grey paint to a shiny stainless steel finish.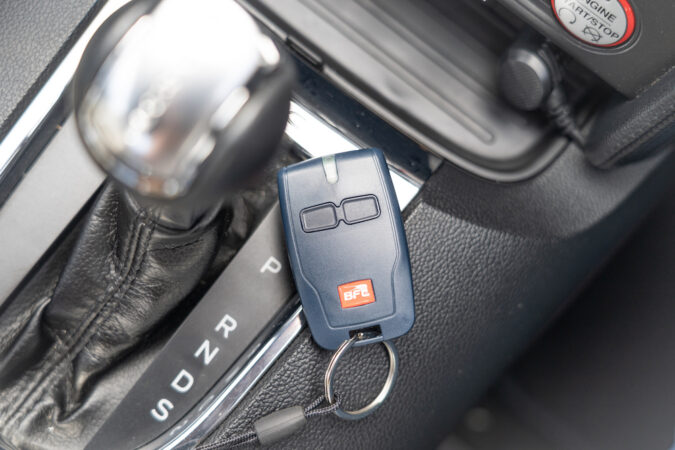 Within Bollard Security's catalogue, there are loads of options that you can browse through. These include lower-priced manually-operated driveway bollards, where you have to manually raise and retract them by hand. It's worth mentioning that while Bollard Security does offer more affordable options, they're not going to sell you those super-cheap and poor-quality bollards that are easy to rip out and break after a short time.
Only The Best Quality And Workmanship Around
Even the most affordable driveway bollards on their website are solid enough to remain secure, but they'll also last you a long time. In other words, they perform all that's expected out of a driveway bollard, but at a lower cost. Even better still, some of the bollard selection is insurance-approved too and hold a Secured by Design accreditation. And on top of that, these bollards have a warranty included.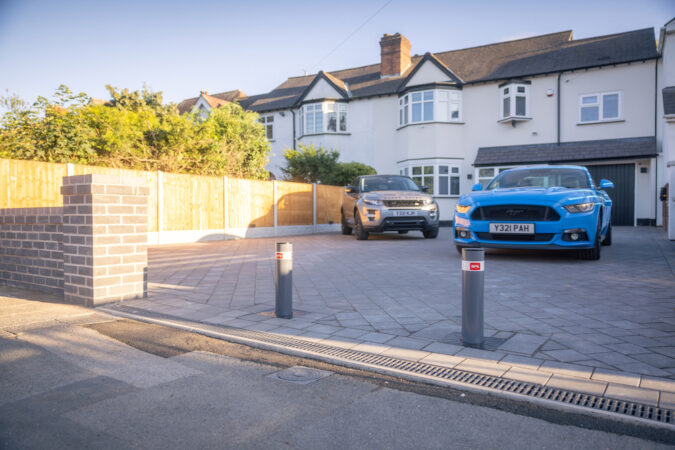 With over 15 years of experience, I couldn't have found a better company than Bollard Security with entrusting them to install these new driveway bollards at my home. Although they (thankfully) haven't yet been tested – which is to say, having a thief try to steal my car… I'm quite confident that they'll stand up to any realistic challenge.
Unlike physical walls and gates, which often require more work to properly install, driveway bollards could be fitted to your home in much less time. Furthermore, driveway bollards, even more affordable and less industrial-grade ones, are often more thief-proof than gates, which could be surprisingly easy to bypass. That's not to account for the physical size of regular gates too, which can be limiting if you have a smaller driveway. Nonetheless, for substantially improved driveway security, bollards are the best options for most, and in that case, do give Bollard Security a call to help you install them – www.bollardsecurity.co.uk / 01535 509001.