Unrivalled Audio Experience
There are products that sound good, and then there are products that sound good and make a statement. The Edifier QD35 Bluetooth Speaker undoubtedly belongs to the latter category. This multifunctional Bluetooth speaker combines high-resolution audio, eye-catching lighting effects, practical USB charging ports and even a digital clock – all wrapped in an attractive futuristic design that will turn heads in your home.
The QD35 isn't just a pretty face – it packs a punch with a 3″ mid-bass driver, a 1″ silk diaphragm dome tweeter, and two bass reflex channels, all powered by a 40W class D digital amplifier. The result? An audio experience that is crystal-clear, crisp, and immersive. Whether you're enjoying your favourite tunes after a long day or catching up on podcasts during your breakfast, the QD35 ensures a premium, high-resolution sound quality that never disappoints.
Seamless Connectivity and Streaming
The Bluetooth 5.3 chipset ensures seamless connectivity and wireless streaming from your phone. And if you prefer a wired connection for high-resolution audio straight from your computer that is an option also.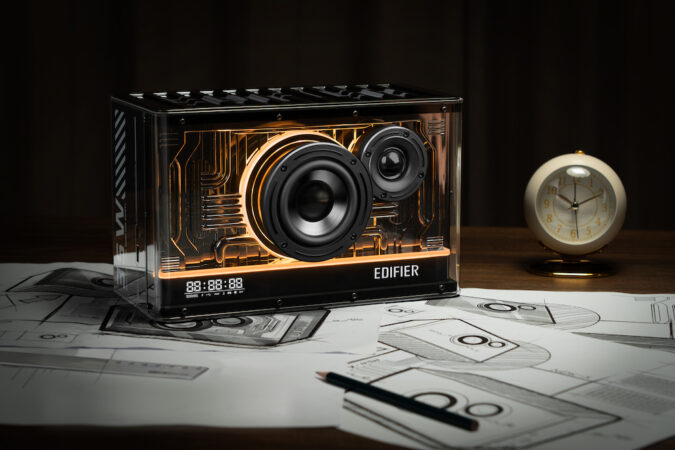 Captivating LED Lighting Effects
One of the standout features of the QD35, especially for the style-conscious among us, is the LED lighting effects. These aren't just your run-of-the-mill lights but fully customisable visual effects. Choose from "Breathing", "Ambient Lighting", or "Static" patterns and then fine-tune the colour and brightness to match your mood or the interior of your house. It's a neat touch that adds an extra dimension of personalisation to your audio experience.
Practical Charging Solution for Your Devices
The QD35 doesn't just deliver on audio and aesthetics – it's also eminently practical. With USB-A and USB-C ports powered by TurboGaN's high-efficiency charging technology, it's capable of quickly and safely charging endless compatible devices. For those busy days or the inevitable times when your phone's battery is running low, the QD35 is a lifesaver.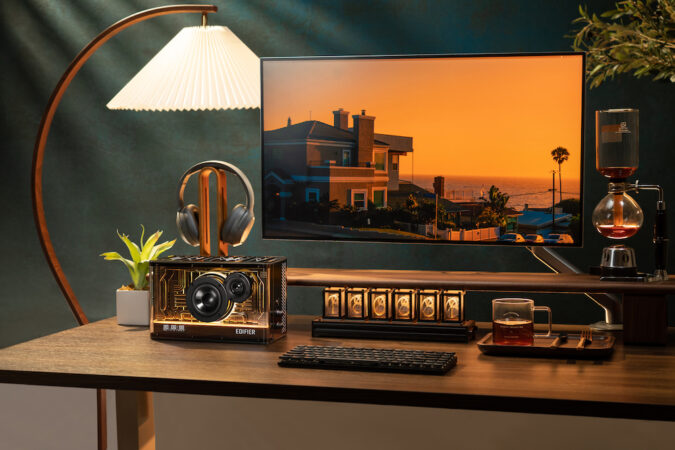 Intuitive Display and Versatility
No less notable is the small LCD screen that displays the time, input source, and EQ modes – a simple but very useful addition that enhances the versatility of this speaker. Whether it's on your desk, in your car, or on your kitchen counter, this speaker delivers exceptional value.
Easy Control with Edifier Connect App
The free Edifier Connect app makes it incredibly easy to set the clock, adjust the EQ settings, and customise the lighting effects to your heart's content. Or, if you prefer, you can simply use the control knob on the speaker to cycle through presets.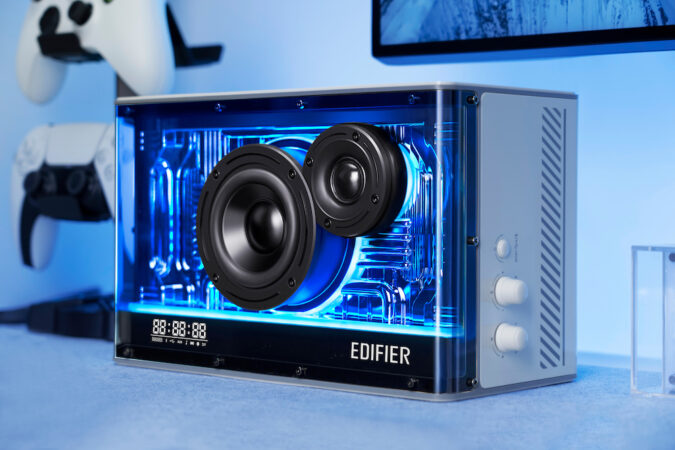 In Conclusion: An Investment in High-Quality Audio
The Edifier QD35 Hi-Res Bluetooth Speaker offers exceptional audio quality, attractive design, and practical features at an affordable price point. It's a purchase you won't regret and one that will transform any room into an entertainment hub. And at just £189.99, it's an investment in high-quality audio that won't break the bank. So go ahead, add a dash of style and sonic excellence to your home with the Edifier QD35.