If you've been on the hunt for a new pair of wireless earbuds to replace your ageing AirPods, I can wholeheartedly recommend the Edifier W320TN. These buds offer a audo and tech experience that is absolutely top-notch. After giving these beauties a whirl, it became clear that these earbuds are leagues ahead of their competitors.
Sound Quality
Forget about your basic Bluetooth earbuds; the W320TN offers Hi-Res Audio Wireless with LDAC codec and a massive 13mm dynamic driver that delivers crystal-clear, high-fidelity sound. From the rumble of the London Underground to the chatter in a local pub, the Adaptive Active Noise Cancellation (ANC) offers an immersive listening experience, separating you from the world's chaos without completely cutting you off.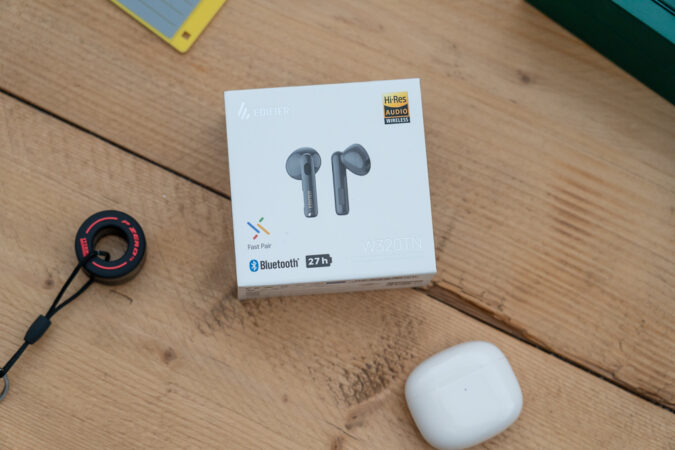 Call Quality
Taking a call on the go? The Edifier W320TN has got you sorted. The 3+3 microphones with AI Adaptive Environmental Noise Cancellation makes your voice sound as clear as a bell, even when you're navigating a busy street during rush hour. Say goodbye to those awkward "Sorry, could you repeat that?" moments.
Design & Comfort
The open-fit design ensures that you can comfortably wear these all day without feeling like your ears are stuffed with cotton wool. The ergonomic design fits snugly in your ear, offering a liberating sense of 'zero pressure', which can be a godsend on those long-haul flights or daily commutes. Also, you can't hear your own footsteps the way you can with over-ear headphones or in-ear buds.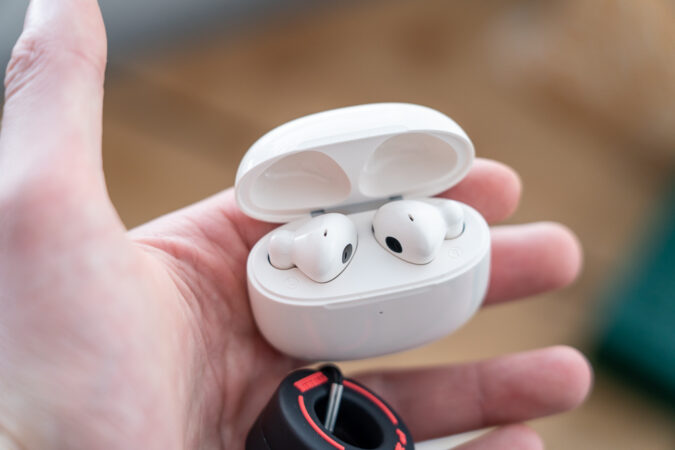 Battery Life
Battery life? Check. With 5.5 hours of playtime and an additional 22 hours from the solid charging case, you won't find yourself in a pickle searching for a charging port. Plus, a mere 10-minute charge offers an hour of use, letting you crack on with your day with minimal interruption.
Wear Detection
One feature that really sets these apart is the wear detection. The earbuds automatically play and pause your music as you put them in or take them out. No more fumbling with your phone when someone abruptly starts a conversation with you.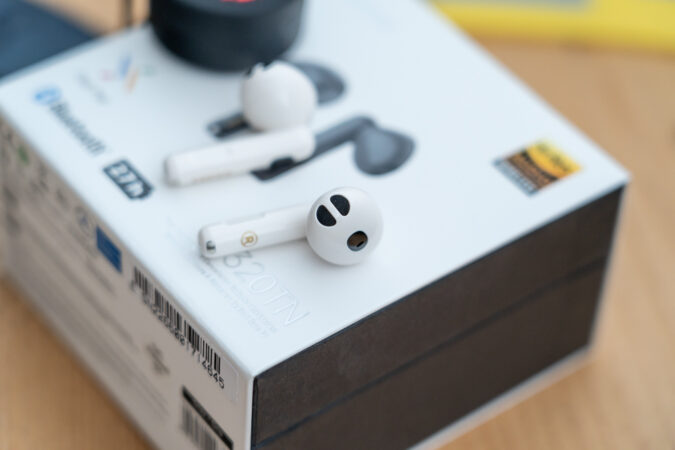 Other Features
Dual Device Connection: Seamlessly switch between your work laptop and your phone without the hassle of reconnecting.
Customisation: The Edifier Connect App lets you further tailor your listening experience, making these earbuds incredibly versatile.
Durability: With an IP54 rating, these earbuds are both dust and splash-proof. Great for the British weather.
Low Latency Gaming: Gamers, listen up. With 80ms latency, you'll hear your enemies long before they even see you, offering a solid advantage in gaming.
Final Thoughts
For those who are looking for a well-rounded, highly-customisable, and stylish pair of earbuds, the Edifier W320TN is an absolute winner. These will be replacing my first-gen AirPods, and I dare say they could give any of the big names a run for their money. So if you're keen on top-tier sound, unparalleled comfort, and reliable functionality, look no further.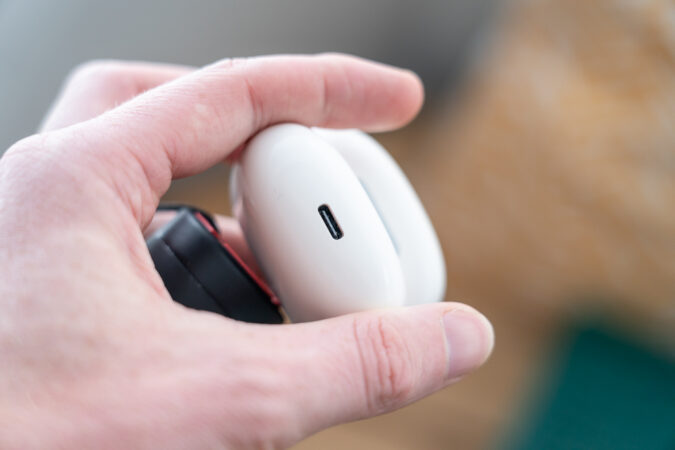 Things we love :
Outstanding sound quality with ANC
Comfortable, lightweight design
Excellent call quality
Long-lasting battery life
Feature-rich with a user-friendly app
So, give it a go. It's a game-changer, trust me. Cheers!