A Harmonious Collaboration
The fully electric Abarth 500e has teamed up with HARMAN, the automotive electronics technology company, to deliver an unparalleled fun-on-wheels experience. This new collaboration brings JBL's award-winning sound to the Scorpion brand for the first time.
The Abarth 500e Turismo version now comes standard with the powerful JBL premium sound system, ensuring a thrilling driving experience with every ride.
Enhanced Electric Performance
With its electric architecture, improved weight distribution, higher torque, and wider wheelbase, the new Abarth 500e is more Abarth than ever. The vehicle's electric powertrain offers a seamless and engaging driving experience, while the JBL premium sound system adds another layer of excitement for drivers and passengers alike.
Immerse Yourself in Sound
The JBL premium sound system delivers powerful and pure audio, satisfying music fans who love to drive. Featuring 7 optimally placed high-performance speakers, an 8-channel amplifier, and advanced technologies like Virtual Center and Speed Adjusted Volume, you can enjoy an immersive 360° sound experience from any position in the vehicle.
The 320-watt amplifier turns energy into emotion, providing adrenaline-inducing sound as you drive the Abarth 500e.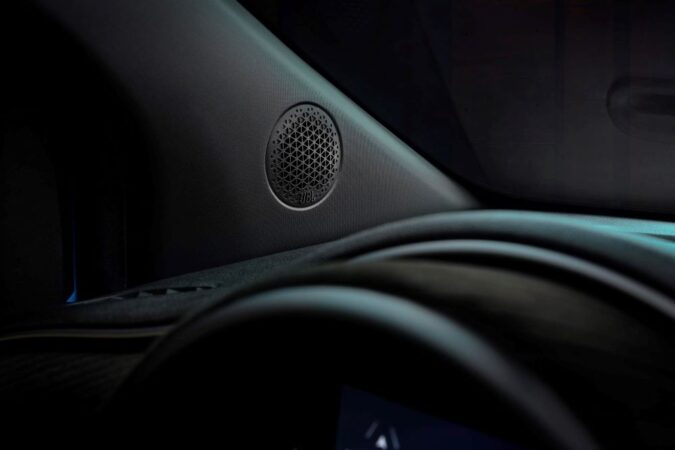 Bold Design Meets Quality Sound
JBL and Abarth share a passion for great design, impeccable quality, and amazing music played loudly.
This collaboration brings a new energy to driving with the stylish, bold, and loud Abarth 500e. Greg Sikora, Senior Director of Global Acoustic Systems Engineering at HARMAN, has expressed excitement about this partnership, stating that it elevates the driving experience for both brands' fans.
About JBL
JBL is an industry leader with 75 years of unmatched professional credentials and innovation. Known for creating the amazing sound that shapes life's most epic moments, JBL has a bold vision for the future, blending passion and talent from engineers and designers around the globe.
The brand is associated with major pop culture events and has partnered with top talent across music, sports, and esports.
In summary, the Abarth 500e and JBL premium sound system partnership promises to deliver an electrifying driving experience for those who crave style, performance, and an immersive audio environment. Don't miss out on the opportunity to experience the perfect combination of electric power and premium sound with the new Abarth 500e Turismo.