For such a small country like the UK we still find that we have lots of different environments that different cars suit better than others. I had the opportunity to do some exploring around the rural area of Cornwall and I chose the Subaru Outback SE Premium Lineartronic for the occasion.
Suitable For The Rural Roads
The great thing about all Subarus is their asymmetrical four-wheel-drive system. They are known for providing fantastic grip and aiding the car with 50-50 weight distribution. So when challenged with steep or uneven country roads, a Subaru is a great choice. The outback provides alot of useful room inside which is fantastic for recreational use. So, we have plenty of room for all of your exploring supplies without it getting uncomfortable.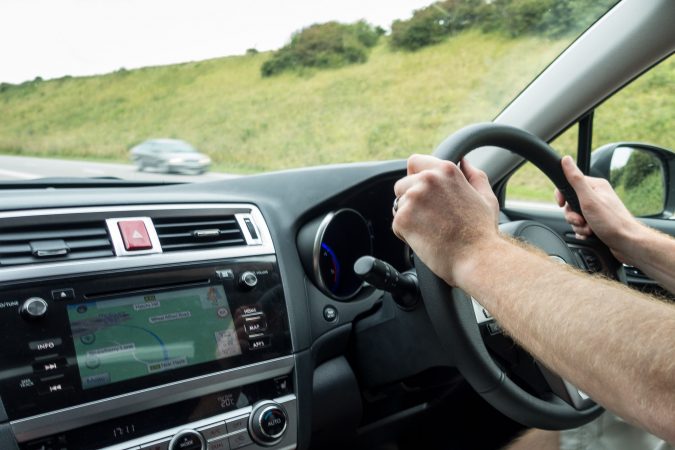 Where Did We Start?
We started in a location called Boswinger which is around 10 miles south of St Austell and is on the south coast. Wasting no time whatsoever we got straight on the road, aiming for possibly one of the largest attractions in the south of England, the Eden Project. Travelling in and using the Outback the drive was just dead easy. We had the electrically assisted boot door, that opened into a huge 559 litre space, which is just as big as most people will need.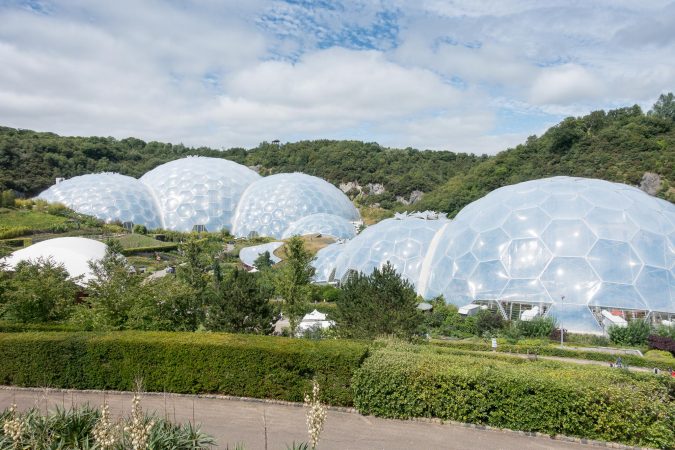 Spending some time understanding the continuously variable gearbox that was fitted in this car was a fantastic choice when matched with the 2.0-litre Boxer diesel engine. The gearbox doesn't suffer from lots of over revving like other CVT gearboxes. But it seems to manage itself very nicely working exceptionally smoothly. It still applies the power when you want it without making too much noise in the process. All in all, a very relaxing, smooth drive.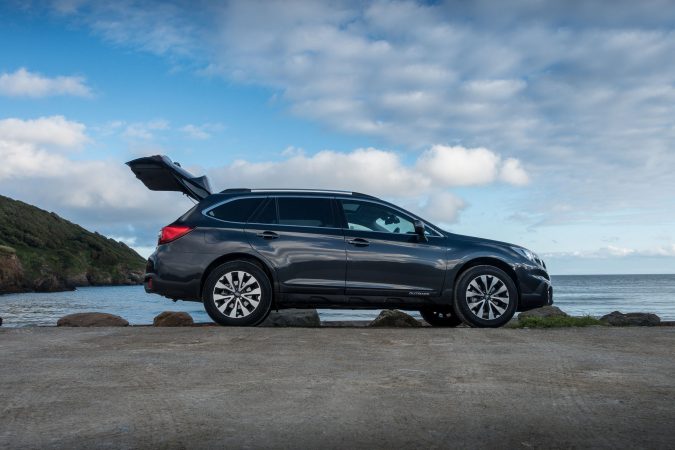 On The Sea Front
Exploring Cornwall in the outback we didn't always leave with a plan in mind. Sometimes we just took a wonder in the car. This then meant we found some fantastic places and at some points we could get close to the sea. However this brings its own challenges in time with small fords and completely sand covered roads at times. Of course reaching the challenge driving the Outback gave me a little smile. Knowing I had Subaru's well polished all wheel drive system, there wasn't anything we couldn't overcome so it caused no worry.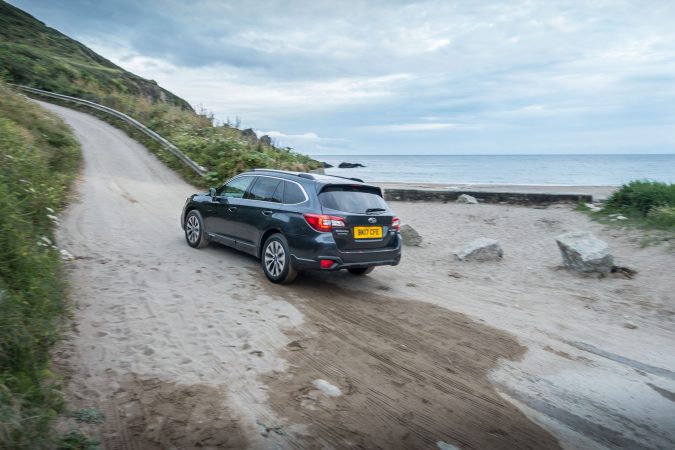 Throughout the week we even took on some very steep hills at points. There were sections which were unbelievably steep. Would you believe they were public roads? However this is the joys of being in the country. And another place where the Subaru does come into its own.
I learnt on these roads that as good as the CVT is on the flat that when taking on serious hills, it is worth swapping the gearbox to manual mode and picking the gear best suited to the road. You can see further than the car and predict your momentum for the hill.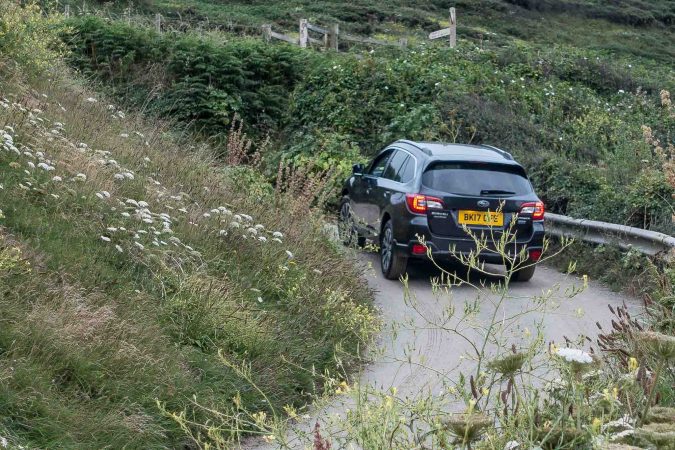 Longer Journeys
One of the longest drives we went on was a trip down to St Ives. Taking just over an hour on mostly country roads along the way. However this outback was kitted out with everything needed to make a pleasant journey. As you know we had the automatic continuously variable transmission but it also had a 2.o-litre diesel Boxer engine. This engine is very efficient and very powerful. It has 150PS and 350Nm of torque. However more importantly for a long trip it was able to return around 46 mpg which is highly respectable.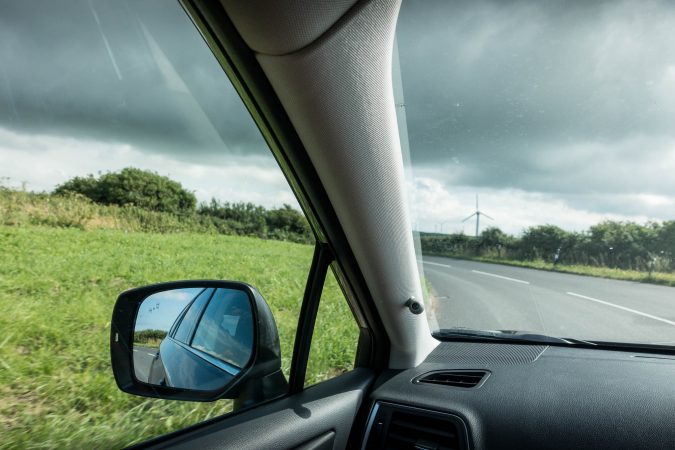 Travelling inside the Outback the sound deadening on the car is especially good with a nice quiet cabin noise even at 60 or 70 mph. I think this is something you don't appreciate until you get older in life and can make travelling a lot easier in my opinion. We arrived at St Ives and spent the rest of the day running around this seaside town. Of course we had a little snack and drink by the beach before loading our bags back into the Subaru and heading back.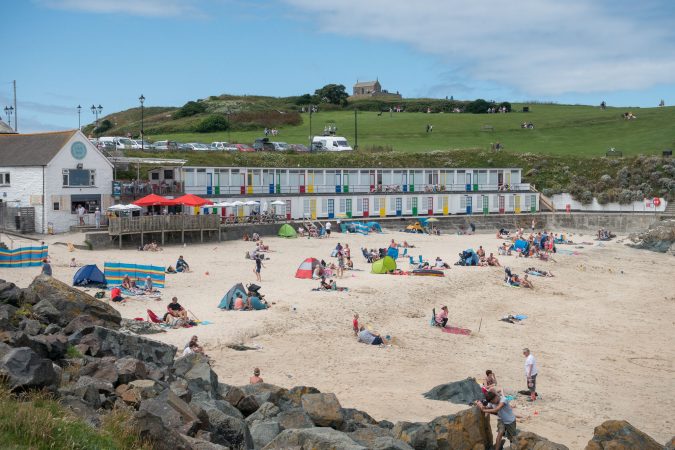 Capabilities Of The Subaru Outback
Each day we had a different journey to a different area all over Cornwall. Everywhere we went I was impressed by the scenery, but I was even more impressed with the capabilities of the Subaru Outback. From driving this car it feels like a hybrid between a large estate car and a low profile SUV for some reason. I really enjoyed how it drove. It is just set up for the rural environment in many ways such as its ride heights, tyre choice, four-wheel-drive, the torque required for hills etc. Even when you pull up; the car just looks like it was born for the countryside environment.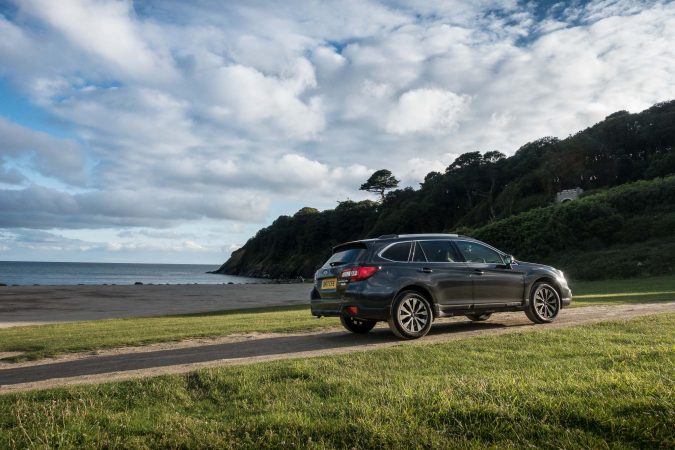 We spent our days going town to town exploring what was around and really testing out the Subaru Outback in a vast variety of scenarios. Of course you'll have to read our review to get a further breakdown on the car but it is certainly a car worth looking at.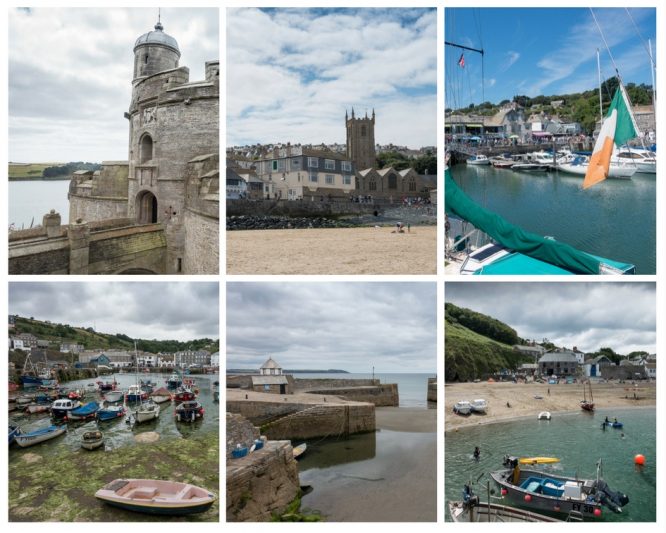 Solid Build, Solid Choice
After spending so much time in the Outback especially in the rural environments one of the things that I noticed about the Subaru is just how solid the car is from a build and usability perspective. You could use this car to its full potential every day and it would last a long time and will also wear considerably well.