A New Benchmark in Track Driving
Heads up, petrolheads! The renowned prancing horse, Ferrari, has unveiled a brand-new track marvel – the 499P Modificata. Revealed at the Mugello Circuit during the Ferrari World Finals, this beauty is based on the 499P that took the top spot at Le Mans in June 2023.
Aimed at giving track-driving aficionados the ultimate experience, the 499P Modificata pushes the limits of Ferrari's engineering prowess. In fact, it stands as their highest-performing closed-wheel car intended solely for track use!
A Symphony of Modifications
Unshackled from the technical regulations that often limit racing beasts, Ferrari's engineers had the freedom to reimagine and reinvent. The 499P Modificata gets a four-wheel drive even at low speeds and a nifty "Push to Pass" feature, granting an extra burst of 120 kW power when you fancy it. And yes, Pirelli's been in on the action too, crafting specific tyres just for this beast.
Ensuring an authentic race feel, the cockpit remains unchanged from the 499P, so drivers can relish the same thrills as the pros who conquered Le Mans.
Powertrain & Architecture Details
Under the bonnet, things get even more intriguing. The hybrid setup marries a V6 with an electric motor, delivering a staggering 640 kW (870 cv) of sheer power. Add in a seven-speed sequential gearbox and an Energy Recovery System (ERS) which juices up the battery when you brake, and you're in for a treat.
Its all carbon-fibre monocoque chassis showcases innovative tech, such as the push-rod suspension and a next-gen braking system. As for tyres, Ferrari chose Pirelli's best, designed for predictability and feedback, ensuring they heat up quickly and sustain their grip.
Redefining Vehicle Dynamics
Thanks to its freedom from the FIA WEC regulations, Ferrari introduced new features like an early-activated front axle, maximising grip and precision. The "Push to Pass" system deserves a mention too, similar to Formula 1's KERS, letting drivers access an extra 120 kW of power for a brief adrenaline-charged moment.
Elegance Meets Performance in Styling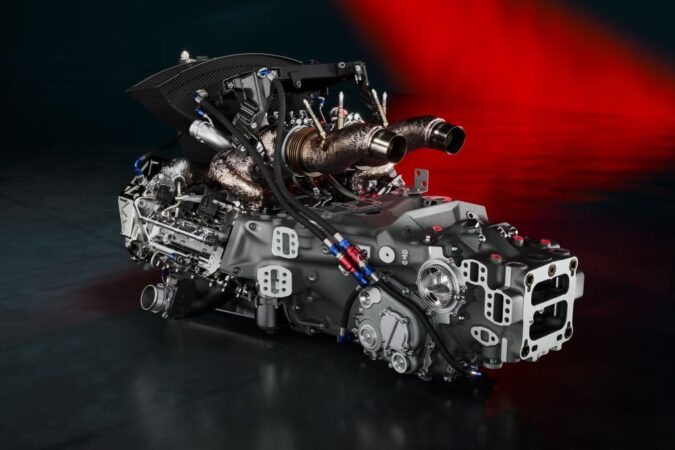 Design-wise, in collaboration with the Ferrari Styling Centre, the 499P Modificata effortlessly combines aerodynamic prowess with sleek aesthetics. Classic Ferrari DNA shines through, from expressive headlights to large wheel arch openings. At the rear, it's all about minimalism, with a carbon-fibre wrap and a double wing.
The Sport Prototipi Clienti Programme
The 499P Modificata isn't just a car; it's an experience. Starting in 2024, owners can dive into the "Sport Prototipi Clienti" programme. A nod to Ferrari's enduring legacy in endurance racing, this initiative promises dedicated track events, ensuring owners get top-notch maintenance and support.
So, for those lucky enough to grab the limited 499P Modificata, expect some breathtaking laps, unforgettable thrills, and, of course, the unmatched Ferrari legacy. Cheers to a new chapter in track-driving excitement!