Recently, we covered that the Ford Focus ST was to receive a new 7-speed transmission, but now the standard Focus is to receive something special indeed. Say hello to the Ford Focus EcoBoost Hybrid electrified powertrain. Not only is the new Focus receiving mechanical updates, there's also a few new changes with regards the interior and the information we receive whilst driving.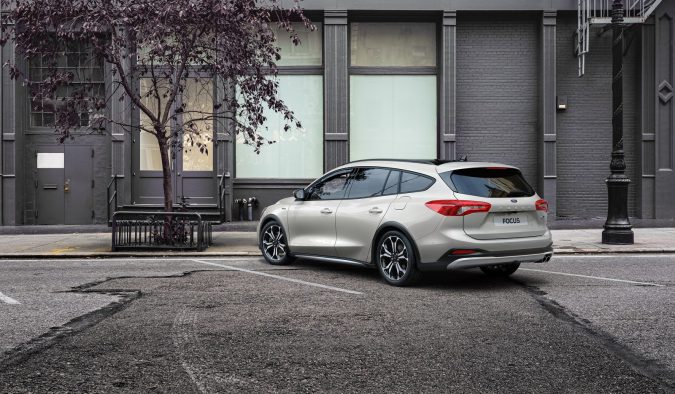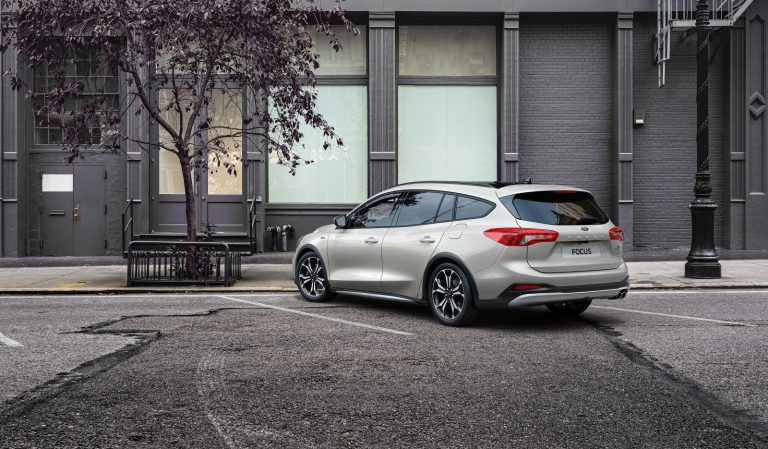 Ford Focus EcoBoost Hybrid Technology
The 1.0-litre EcoBoost engine is now aided by a 48-volt mild-hybrid setup, which means that the refresh comes with a healthy 152 bhp alongside a 116 g/km CO2 footprint. This also represents a 17% increase in fuel efficiency compared to the outgoing 1.5-litre model, which had less bhp. Ford have also packaged the 48-volt battery underneath the passenger seat, so there is no loss of interior cargo room or passenger space.
The standard alternator is replaced by Ford's belt-driven integrated starter/generator (BISG), which enables the recovery of energy otherwise lost during braking or coasting to charge the 48-volt lithium-ion air-cooled battery pack. The BISG also acts as a motor that can provide torque assistance during normal driving and acceleration.
Also, the new system helps reduce turbo lag by filling in the torque gaps before the optimal boost is reached. Auto-Stop is helped by this 48-volt battery, by being able to restart the engine around 350 milliseconds.
Further fuel efficiency enhancements are aided by cylinder de-activation, so it can run as a 3-cylinder when the conditions are correct. What's impressive, is that the cylinder can disengage or re-engage in 14 milliseconds with no effect on refinement or performance.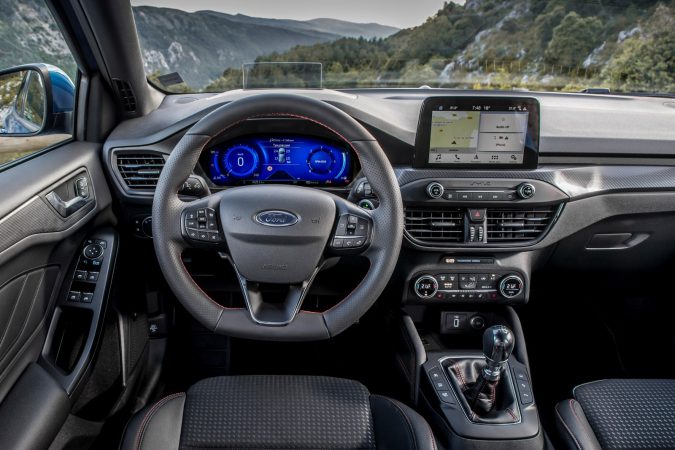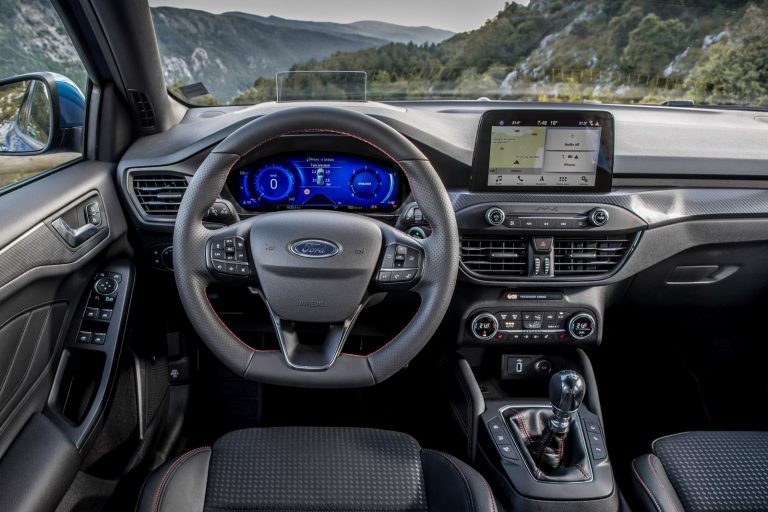 New Focus Interior Improvement
The interior stays familiar to Focus owners, but a few enhancements have been made. First off is the new 12.3-inch digital instrument cluster, which uses 24-bit "true colour" technology to generate a more high-definition, detailed and intuitive system. It should also be easier on the eye, as it utilises the full-colour spectrum. Icons can be arranged to the driver's preference too.
Not only that, Ford are using something called Local Hazard, which works independent of the sat-nav equipped and can relay vital information such as roadworks, broken down vehicles, objects in the carriageway and even hazardous driving conditions. This information is sourced from local authorities, emergency services and other vehicles connected to the 'cloud'.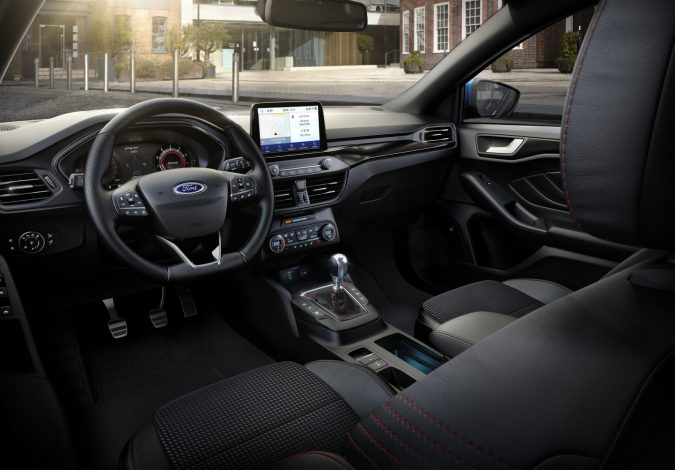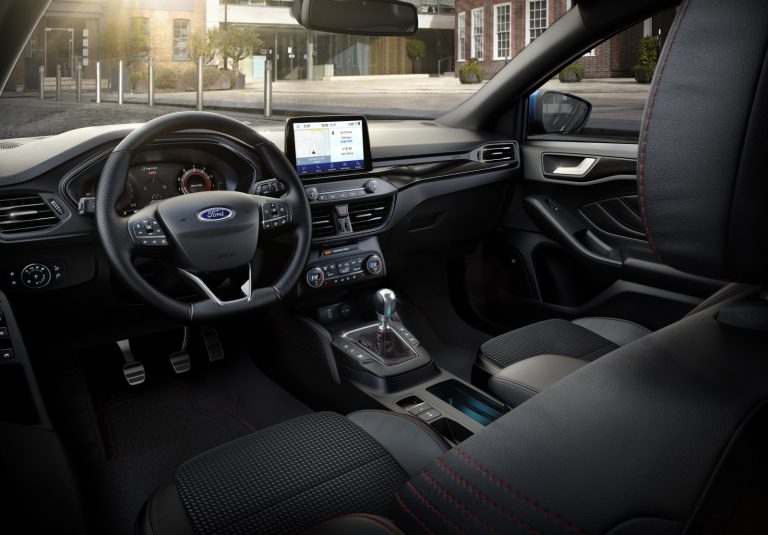 Conclusion
Ford are pushing, what I think, genuine changes both to the mechanical side of how we drive, to the information we receive as we drive. With prices starting from £23,610, it's aggressively priced to take on it's rivals with an all across the board improvement. Do we think this will be a game-changer in the hatchback segment? Time will tell.
Visit Ford or visit your local dealer for more information.