Backup cameras are one of the best features of today's cars. They make parking a whole lot easier, while also helping to reduce the risk of any oopsies occurring while you're trying to back up. Yet, to get a backup camera, you'd have to shell out for a brand new car – or something fairly recent – and still, it doesn't always come with every car out of the box. If that's the case, perhaps Foxpark can help out.
Their new Solar 3 is an all-in-one backup camera solution that you can install in practically any vehicle, which is especially handy if your car never came with one originally… Like our VW Transporter camper. At $179.99 (or around £143), it's not exactly cheap. But, it's certainly more attainable than buying an entire car. Moreover, its DIY-able nature ensures that you don't have to pay to get it installed, either.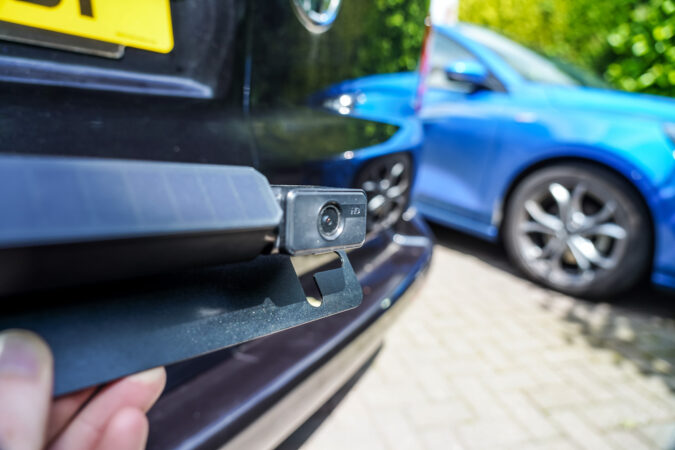 Simple And Effortless Installation
Speaking of, installing the Foxpark Solar 3 is pretty easy, as it should slot neatly above the registration plate. Though our unit here, in particular, is a US-sourced version of the Foxpark. Therefore, it's mainly designed to accommodate American license plates. As such, it doesn't sit as snugly on our UK number plates. So, you'll have to be wary before checking out, albeit it'll still fit with a bit of ingenuity applied.
In my case, the Foxpark blocks out the number plate lights. Instead, what I've done to get around this is by installing the Foxpark Solar 3 within the rear boot space, and looking out of the rear window. Yet, whether or not it requires some jerry-rigging to fit onto the back of your car, it works brilliantly out of the box. For starters, Foxpark's Solar 3 is a completely wireless backup camera, which is a neat bonus.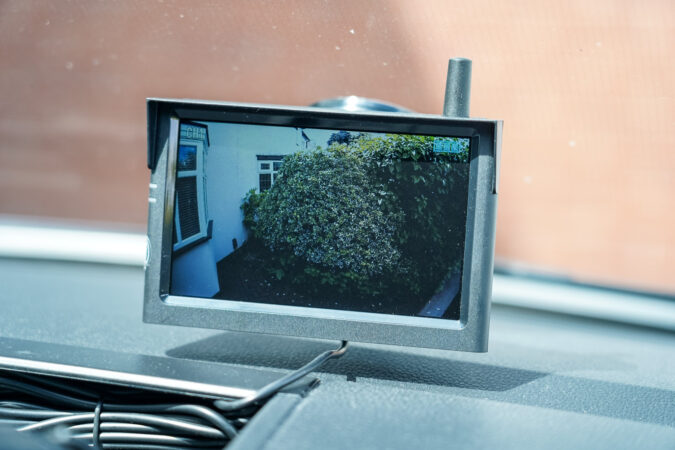 No More Wires, With Solar Included
I've tried fitting backup cameras onto the Transporter before, which never came with one installed. In general, I'd often been dismayed by most solutions out there, as they're often a hassle to set up. They need you to run cables to power the camera, and at the same time, supply a live feed of what it sees. It's a nightmare and a half, which is how I've come across Foxpark's relatively elegant solution.
They weren't kidding when they mentioned that it'll take just minutes to get everything running. As it's a wireless unit, all you need to do is have it mounted onto your car. You don't even have to power that camera, as is evident with the large bank of solar panels next to the lens. That should be sufficient for keeping its 3,350mAh battery topped up, though a micro-USB jack is there to charge it manually if needed.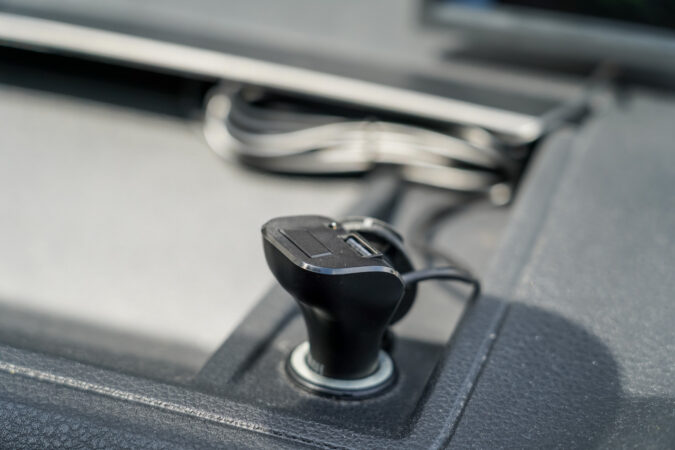 Works Just As Easily As The Install
Though in practice, our Solar 3 here was able to sustain itself independently on solar power alone once it's been set up. Then, there's the screen itself, which should be powered by running it through to your cigarette lighter. At a glance, the screen appears rather small. Though in the real world, you probably won't need anything bigger than 5-inches. Operationally, using the Foxpark Solar 3 is just as easy.
To use the Solar 3, that cigarette lighter charging dock has a button. Press it, and the system boots up rapidly and will stay on for a set period of time – 45, 60, or 90 seconds, depending on how you've set it earlier – before shutting off. If you need more time, you could just press that button again to bring up the live feed once more. It's one of the most easy-to-use backup-slash-reversing cameras that we've found thus far.
Visually, the camera feed itself works great, too! To be fair, we tested it on a bright and sunny day, so both the video captured and the display that it's shown on don't look as great as they normally are. Nevertheless, the videos are pretty decent, in crisp 1080p, and is sharp enough that you could handily rely on it for parking or manoeuvring. Moreover, the wireless signal is solid, with no glitches or lag. Also available to purchase in Canada.