Have you ever heard the phrase, "life is best lived sideways"? Typically, it's something only petrolheads would resonate with. But Genesis, the luxury brand, has that adrenaline-fueled thinking baked into the GV60 electric car with its special Drift mode.
Testing On a Proving Ground
Imagine being at a proving ground in Germany, on an artificially soaked track, sitting behind the wheel of a Genesis GV60. The wet and slippery surface becomes the perfect playground to test the intriguing Drift mode.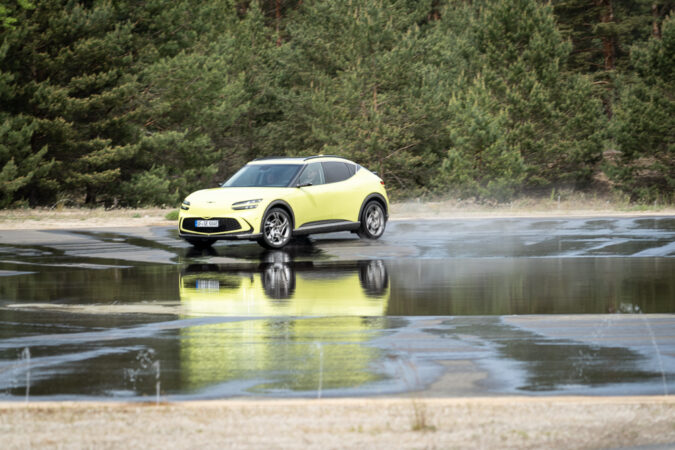 Unleashing The Beast
We enabled Drift mode and I was full of anticipation. The GV60, with its dual electric motors dishing out a combined 490PS and 700Nm of torque, is akin to an electric beast waiting to be unleashed. As you press the accelerator, the massive torque on offer from the GV60 makes its presence felt.
My first few attempts to tame this electric beast resulted in a spin on the track – wrestling with the eager power was more challenging than anticipated. But every spin was good fun, trying to get the balance right. The thrill of drifting an electric vehicle – with instant torque, lack of engine roar, and linear power delivery – made for a uniquely futuristic driving experience.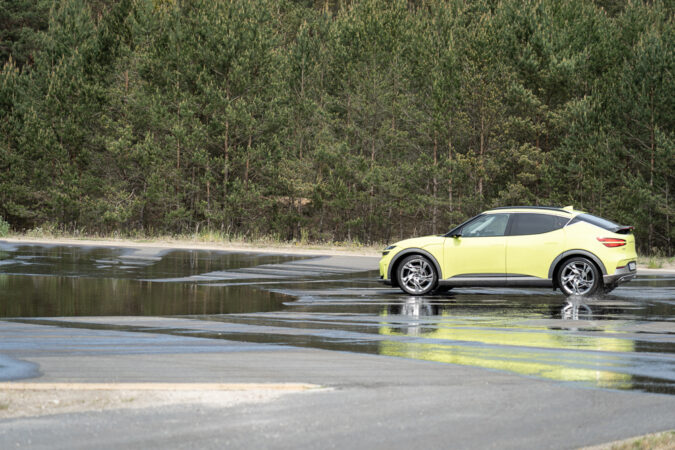 But it turns out I might lack the skill to master the Drift mode on the low friction wet surface, but it was good fun testing it out for sure.
A Drifting  Machine
Despite being known as a luxury vehicle brand, Genesis demonstrated with the GV60's Drift mode that it's equally adept at delivering a fun-loving driving machine. This car is designed to be driven with passion, and it redefines the stereotype of electric vehicles as purely practical, eco-friendly transportation. This test proves electric cars can also be flat-out hooning toys when you want them to be.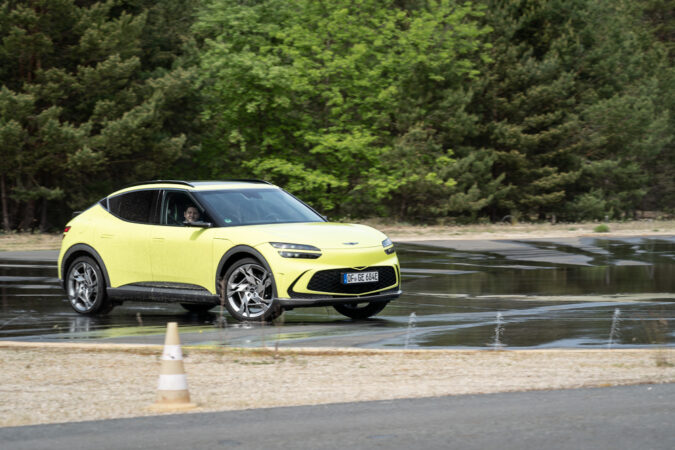 Electric Motoring More For The Enthusiast Than We Thought
While my attempts at controlled drifts were more a dream than reality, the sense of liberation and thrill was overwhelming. Genesis has shown that EVs aren't just about zero emissions, but also about zero compromise on fun. The Genesis GV60 isn't just an electric vehicle – it's a statement that electric motoring can be thrilling.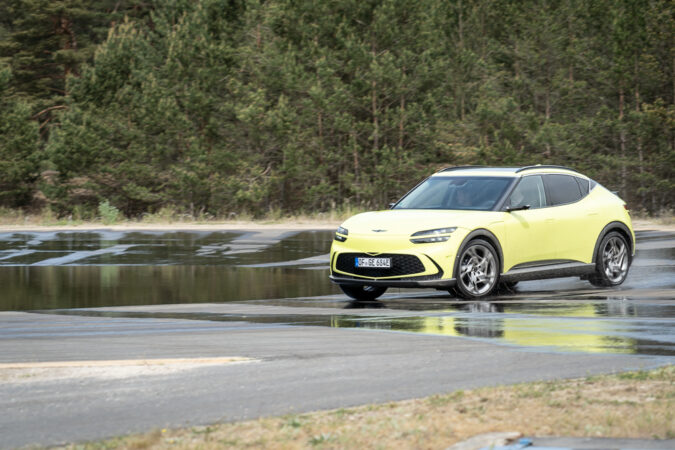 A New Appreciation
My time in Germany left me with a fresh perspective on what electric vehicles can offer. The Genesis GV60 allows you to "have your cake and eat it too", showing that there is a space for electric vehicles in the world of high-performance, adrenaline-fueled driving. Whether Drift mode becomes a must-have for everyday drivers remains to be seen, but for those with a yearning for a break from the mundane, it's a truly exciting car to drive.