We had the opportunity to test the Goodyear Eagle F1 Asymmetric 3 SUV tyres on a Range Rover Velar and see how good they really are. Have a read below to find out more:
Introduction to Goodyear Eagle F1 Asymmetric 3 SUV
There's no way to avoid it. These ambitious tall-riding SUVs are here to stay! Especially when these days, literally every single exotic car manufacturer has hopped on the bandwagon. Maserati Levante, Alfa Romeo Stelvio, Lamborghini Urus, Range Rover Velar, Porsche Macan and Cayenne, the list goes on.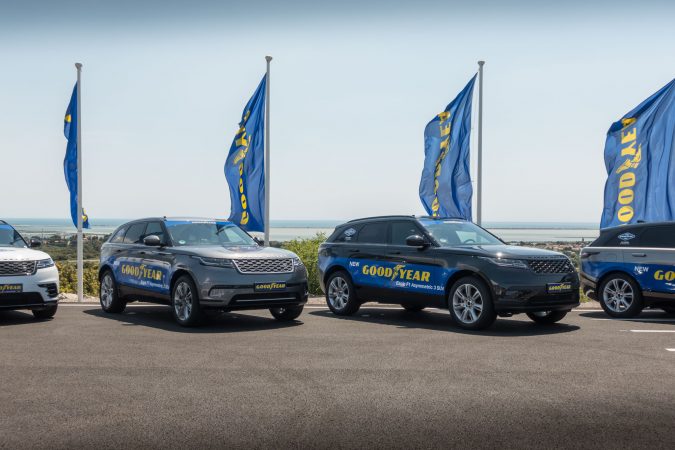 Therefore, it makes sense for Goodyear to invest time and money into developing a set of ultra-high performance (UHP) tyres specifically designed for these SUVs. Considering how swift some of these performance models are, it makes sense for there to be a commercially available and affordable UHP SUV tyre.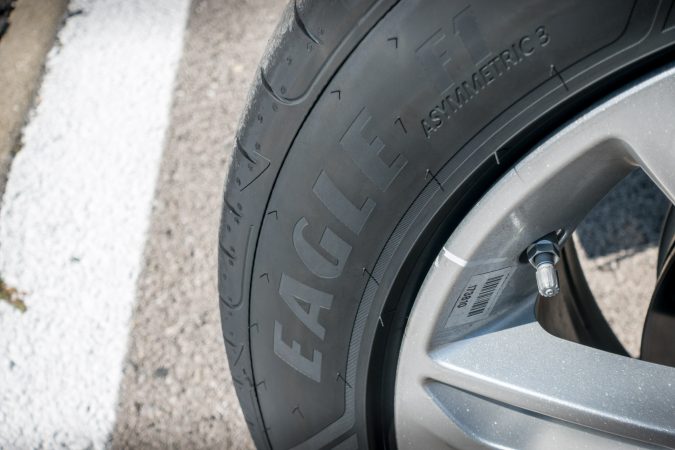 Cue the Goodyear Eagle F1 Asymmetric 3 SUV. As the name suggests, these are the latest instalment of Goodyear's line-up of Asymmetric SUV tyres. If you don't know, the Eagle F1 Asymmetric tyres are made from summer UHP rubber that is designed to preserve driving balance whatever the weather.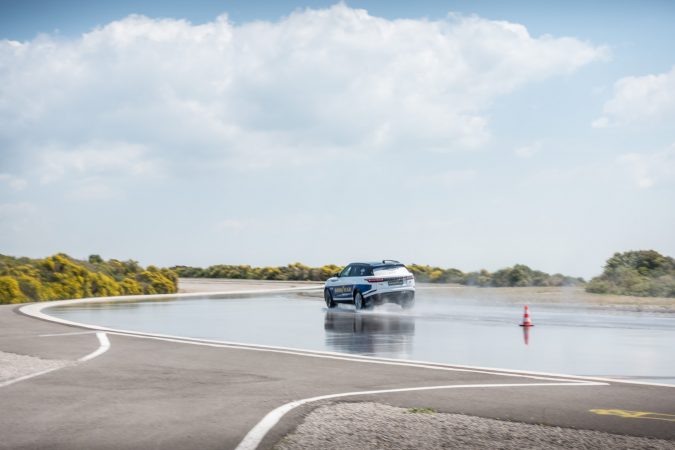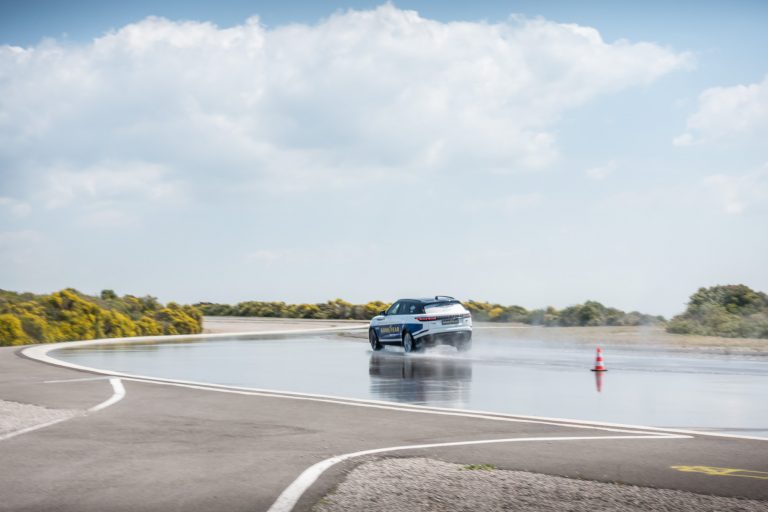 Goodyear's previous Asymmetric SUV tyres have been very well received. Therefore, it'd be intriguing to discover if the newest entrant continues to attract high praise.
Goodyear Eagle F1 Asymmetric 3 SUV Tyre R&D
To begin with, the Asymmetric 3 SUV obviously offers a few technological improvements over the previous tyre. The inner shoulder is similarly constructed, with a lot of directional grooves to quickly drain off water. The outer shoulder has also been redesigned.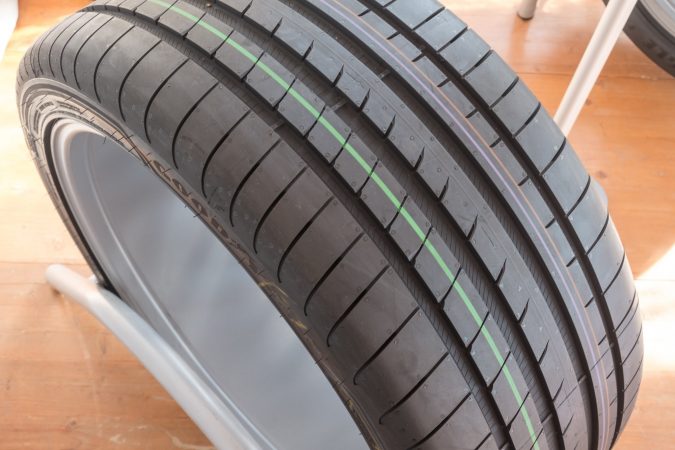 The major differences between the two products are found in the engineering beneath the rubber. The tread compound has been improved. It adopts a similar concept by blending high silica content and natural rubber to create a surprisingly soft and pliable material. Goodyear has also included an adhesive resin, dubbed 'Grip Booster' compound.
The other big change is the adoption of 'SUV-optimised construction'. This time around, it utilises a hybrid overlay formation. This new level also incorporates a 'UHP Cool Cushion Layer'.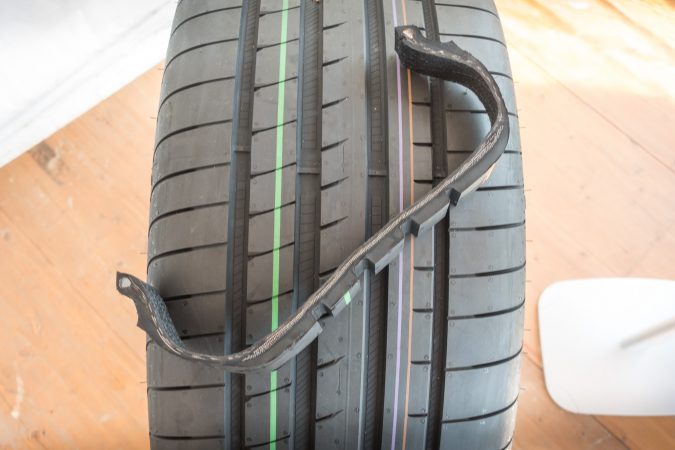 The SUV-optimised construction also includes an endless web of cords within its layers.
'Active Braking' is a staple feature in the latest Asymmetric line-up of tyres. By applying crown ribs on the Asymmetric 3 SUV tyre, it amazingly expands when experiencing braking G-forces.
Eagle F1 Asymmetric 3 SUV Driving Dynamics
Goodyear's main focus when putting in time and effort to develop, research and manufacture the Asymmetric 3 SUVs was to improve wet and dry braking and handling dynamics, without compromising any other aspects of the tyre. Rolling resistance was also a big factor in concentrating their attention.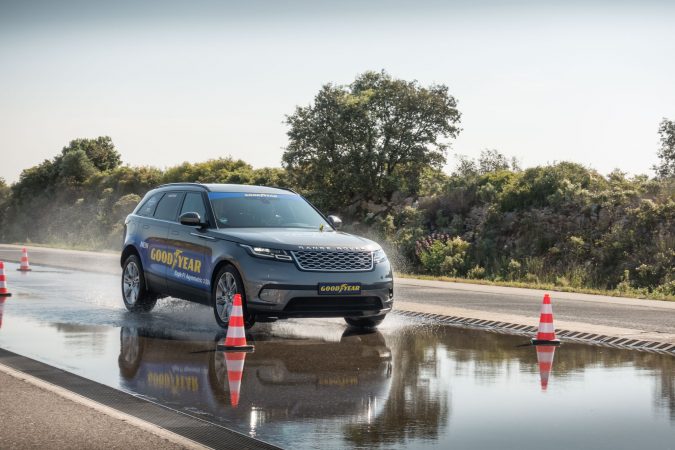 Of course, to improve a tyre's grip reserve, the first thing they looked at was tread compound. Their new adhesive resin promises to improve efficiency when exploiting the available contact patch and increase surface adhesion. That should promote better traction to the surface, which in turn benefits braking and handling.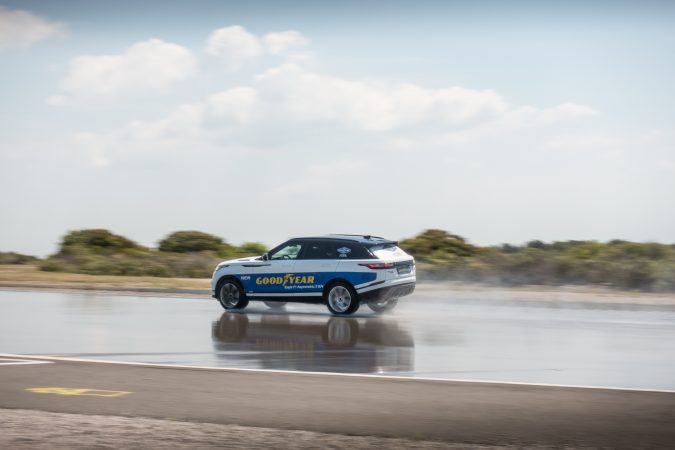 'Active Braking' technology is self-explanatory: the improved contact patch should make braking easier in all conditions. Otherwise, some design features are shared amongst the Asymmetric family such as the deep grooves and aggressive inner shoulder blocks which improves water expulsion.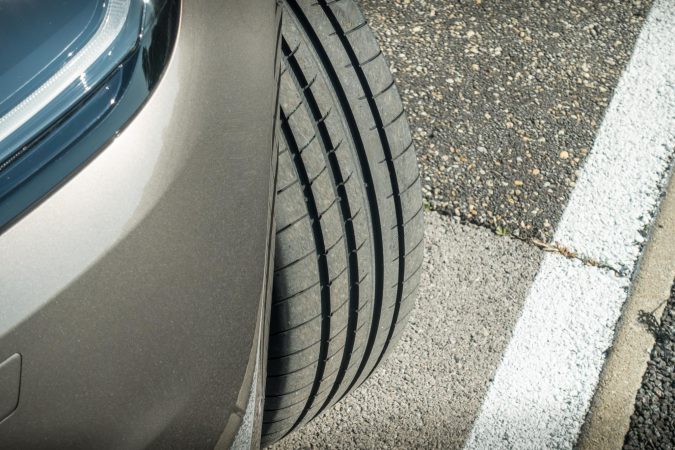 All the R&D involved in the Goodyear Eagle F1 Asymmetric 3 SUVs has clearly been beneficial. In a test conducted by TÜV SÜD, a well known German inspection firm, the Asymmetric 3 SUV posted impressive results. Especially notable are the wet and dry braking performances, in which the tyres displayed excellent stopping power. They led by over one metre from 100kph in both cases. We got the opportunity to test this in the wet against a competitors tyre and it was an eye-opener to witness it first person. I was impressed.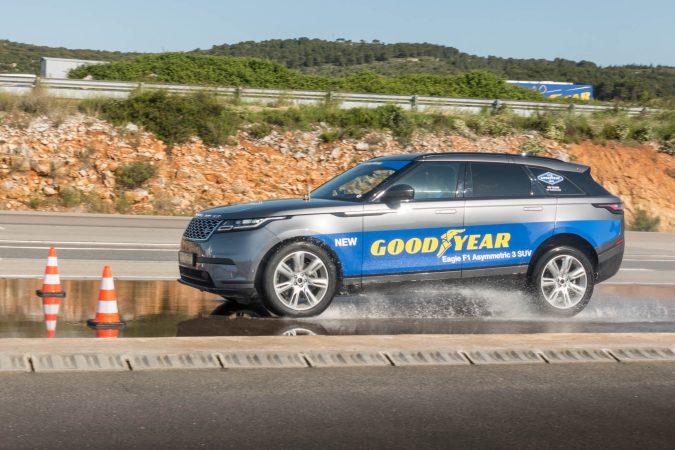 Testing Goodyear Eagle F1 Asymmetric 3 SUV Tyres
Our test subject is the all-new Range Rover Velar, their new compact luxury SUV. It is a heavy car at nearly two tonnes and has up to 380hp, it is a good candidate to discover the capabilities and limits of these tyres.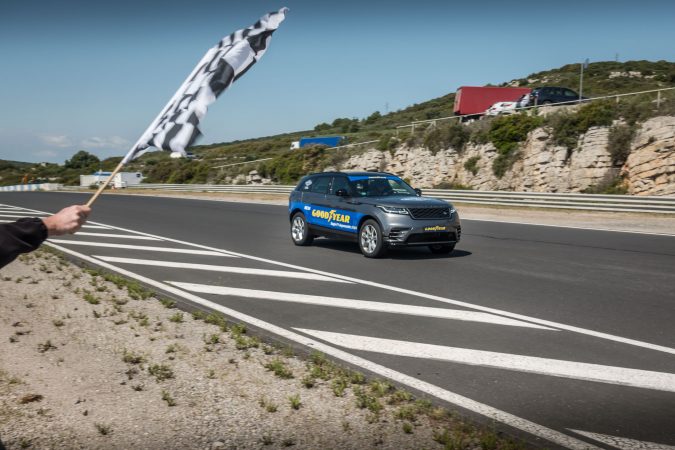 In general, I found the traction available from these tyres on the SUV to be very impressive. The Velar behaves very assertively with them. It turns in nicely when approaching a corner, then shifts itself along the apex and maintains composure when you attempt to drive out of a corner. I believe these Eagle F1 Asymmetric 3 SUV tyres offer a car like driving experience compared to a soft SUV feel that some might expect.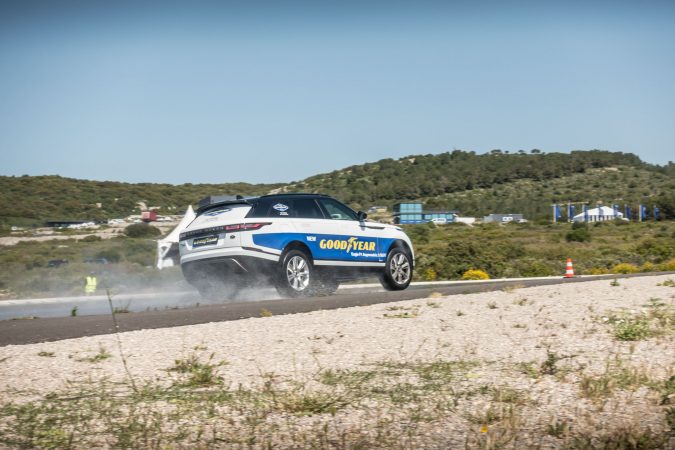 The braking behaviour when using the Goodyear Eagle F1 Asymmetric 3 SUV tyre is startling. The Velar was able to stop quickly even in wet weather, which is rather surprising for such a heavy car. It instils a lot of confidence in the driver with a dependable performance such as this.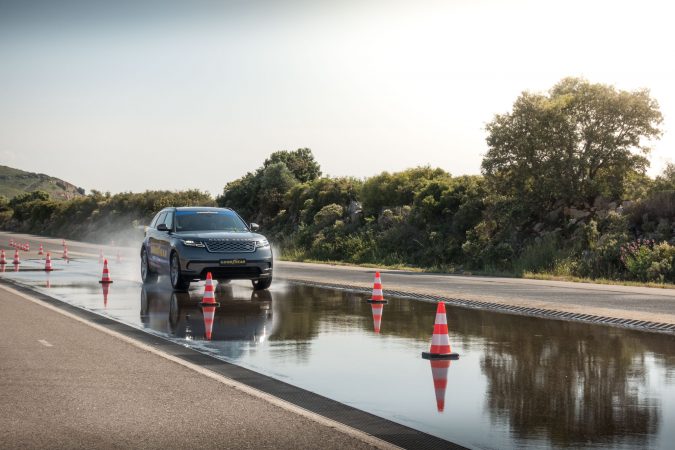 What is most astounding of all though, is that the Asymmetric 3 SUVs still preserve the all-important premium feel of a proper Range Rover. It's quiet even travelling at motorway speeds, and I didn't find it harsh at all.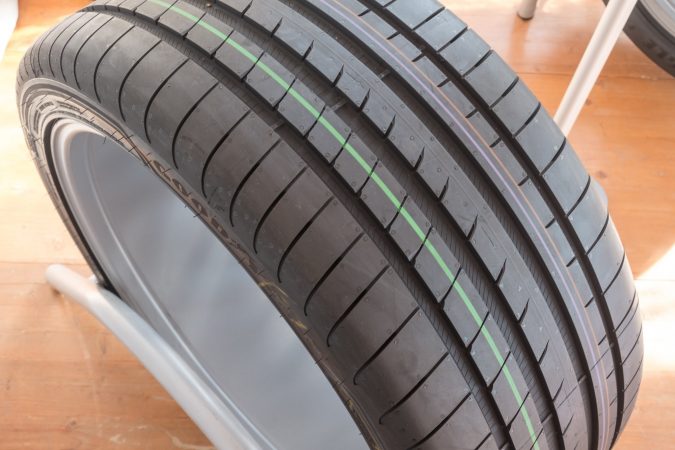 Goodyear Eagle F1 Asymmetric 3 SUV Price
The tyres tested here on the Range Rover Velar were 255/50R20 109 Y XL and cost £312.99 each. However, the range starts at rim sizes of 235/65R17 upwards and will cost from £198.99 each. They can be purchased from all Goodyear registered dealers such as HiQ Online.
Summary
I can tell that the improvements made to the Goodyear Eagle F1 Asymmetric 3 SUV tyre are the best yet. Being optimised for a tall and heavy car makes more sense than you would think. The extra improvements to the wet grip and additional strength in the tyre really give me peace of mind that the Eagle F1 Asymmetric 3 SUVs will deliver in those precious moments when we need them most.