Though electric cars may be on the horizon, the curtains haven't yet fallen on internal combustion. If anything, it's an incentive for carmakers to create the craziest, wackiest, and maddest machines as a last hurrah before ICE sleeps forever. The latest, and no doubt, among the most eye-catching, in this long line of hearty farewells comes courtesy of the Czinger 21C, now making its first ever UK debut.
In fact, you might get the chance to see it still this coming June 15th and 16th… If you're ever passing by the Concourse event at Savile Row. In every regard, Czinger's 21C is an impressive display of what cars can be when you turn everything up to 11. We're looking at the most power-dense production-spec engine. At its peak, it makes a whopping 1,233hp with a "mere" 2.88-litres from its twin-turbo V8.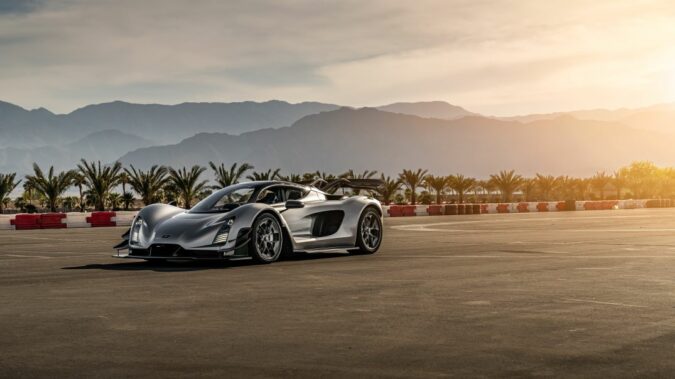 Super Fast, Super Geeky
Granted, the Czinger 21C doesn't just have an engine. Rather, it's been mated to an 800-volt hybrid-electric system, as well. That'll go through a 7-speed sequential gearbox, and it's all-wheel-drive. It's also pretty light, weighing just 1,250kg. With all that power atop a featherweight frame, the 21C could smash 0 to 62mph in just 1.9 seconds, before topping out at an eye-watering 253mph.
Deep inside, you'll notice how much attention to detail has been put into designing the Czinger 21C. Even parts of the suspension and steering assembly would be 3D printed. Altogether, the folks over at Czinger have a hypercar that'll run rings around the established players in the game. If you want one, you'd better hurry with that cheque, as they're making just 80 21Cs for the entire world.