Edge Stickers is the leading supplier of full-colour vinyl stickers and labels in the UK. They produce a broad range of displays, signs, exhibition graphics and banners for individuals and businesses in the UK through their parent company Screenprint & Display Ltd.  Their core business is to supply high-quality stickers and label products at an affordable price, and they aim to deliver the online orders within a short time frame.
Edge Stickers helped us to put Motor Verso Branding on Bradley Durdin's rallycross car. They stickers they provided were highly durable super tough, exactly what we needed for a rallycar. Take a look at the Motor Verso Branding below.
High Quality Stickers – Established in 1987
The company was established in 1987 and has been manufacturing full-colour custom stickers in full colour since then. Their clients include some of the largest UK companies and they also export overseas and have customers in Switzerland, France, Holland, and Ireland.
Edge sticker is a company that solely focuses on printing, manufacturing, and production of stickers. However, Screenprint and Display Ltd offers a wide range of products such as  printed Correx, Foamex, temporary signage, outdoor posters, advertising banners and point of sale print, all which are produced directly from artwork provided by the customer.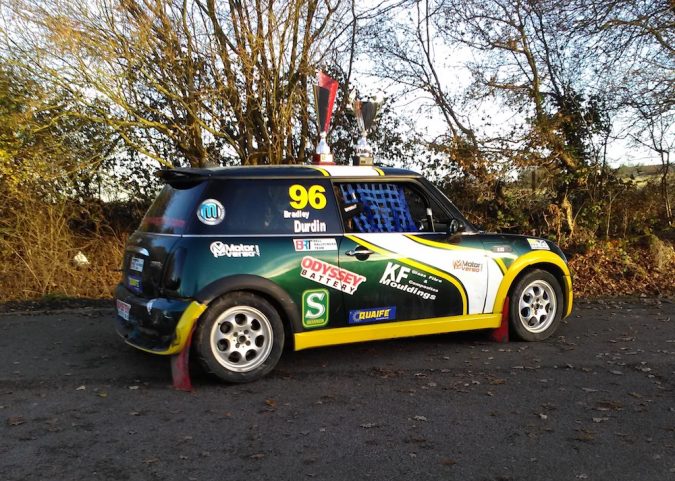 As a sticker company, they offer a professional design service, focus on what they do best and advise on any area of stickers from self-adhesive vinyl stickers to colour window stickers.  Their printing company is huge with a variety of printers enabling them to offer a broad product range including large format, metallic and screenprinted.
You can order any amount of stickers that you want, and they will discuss with you and provide proofs along the way so as to ensure that you get the sticker that you want.  All you need to do is submit your artwork in a digital format such as TIF, PSD, AI, PDF, and JPG and designed at 100% of your final sticker size. The acceptable software is Adobe Illustrator and Adobe Photoshop.
They then print the stickers at a very high resolution so as to make them look sharp and crisp.
At Edge Stickers, quality is of high priority, and they internally proof the jobs before they go into production. They use high-grade vinyl and inks, present the stickers in manageable sheets and check the quality of the final product by extracting the rejects manually.