HiPhi X – A Luxury EV Packed with Cutting-Edge Technology
HiPhi, Human Horizons' luxury EV automotive brand, is set to make its European debut after its flagship HiPhi X Super SUV received approval from TÜV SÜD. The HiPhi X is a best-selling luxury EV in China and features innovative technologies like programmable headlights and an intelligent automatic door system. The vehicle combines 220kW dual motors for high performance, and a 97kWh battery pack provides a range of 650km in the Extended Range versions.
Luxurious Amenities and World-Class Performance
Luxurious appointments in the HiPhi X include a 17-speaker Meridian audio system, a 19.9-inch entertainment screen for the front passenger, and a customizable smart fragrance system. The SUV is available in six-seat or even more luxurious four-seat configuration, complete with a smart refrigerator, 8-inch rear high-definition touch screens, and fully adjustable executive airline-style seats.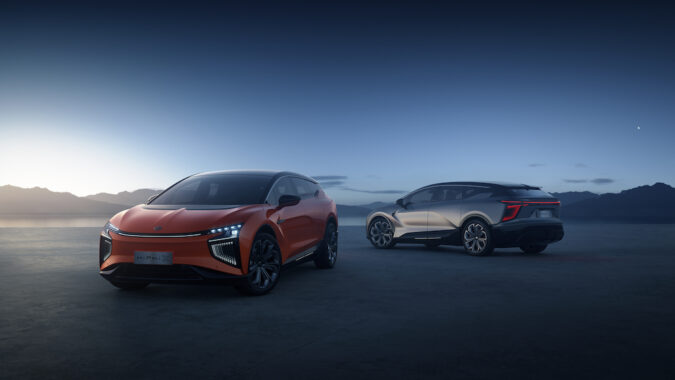 Homologation Process Ensures Compliance with European Standards
TÜV SÜD's vehicle approval and homologation process ensures that the HiPhi X adheres to European standards and regulations, including analysis of the battery management system, chassis control, brakes, steering, and active systems like park assist and radar-guided cruise control. The HiPhi X also underwent stringent EMC testing to ensure that its high-voltage components do not interfere with the ambient electromagnetic environment.
HiPhi's Expansion Plans in Europe and Upcoming Models
The HiPhi X marks the beginning of the brand's European plans, with the second flagship model, the HiPhi Z, set to follow. The HiPhi Z, a Digital GT fully electric coupé, features a 120kWh battery pack, providing a range of 705km on a single charge. HiPhi will also reveal an all-new third model, the HiPhi Y, at the Shanghai Auto Show on April 18, specifically designed and engineered with global markets in mind.
HiPhi X Meets Strict European Road Safety Standards
HiPhi CTO and Co-Founder Mark Stanton stated that the TÜV SÜD approval not only signifies progress in their European launch plans but also reaffirms the meticulous engineering standards of HiPhi products. European road safety standards are among the strictest in the world, and the homologation by TÜV SÜD confirms that the HiPhi X meets these standards.
Further details about HiPhi's European plans, including launch markets, will be revealed at the Shanghai Auto Show.