Not too long ago, Hyundai is the quintessential definition of bland. To be fair, they made some pretty decent cars, but they were nevertheless rather uninspiring. It wasn't just until just a few years ago when Hyundai's N division showed up on the scene. It's fair to say that they've made quite a profound impact, and we can see their fun, sporting, cool DNA with its latest concepts.
It's not just one concept car, but two… And boy, do really I want one. The most sedate of them (if such a word applies in this scenario), is the RN22e. It's based on the quirky IONIQ 6 EV and Hyundai's new electric car platform. Suffice it to say, it's a big deal for the brand. As such, this RN22e functions more as a high-performance rolling testbed for them than anything else.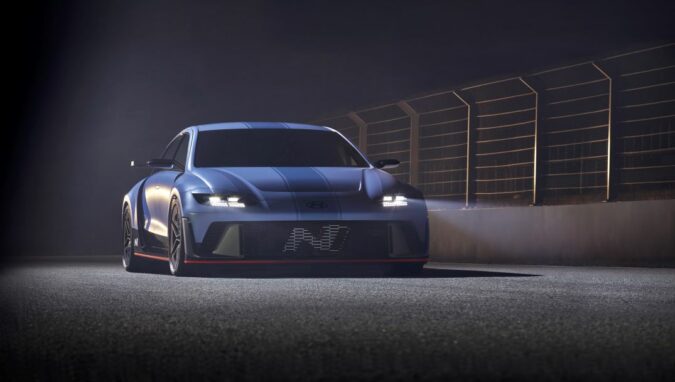 New And Old Melded Together
Then, there's the (in my opinion, even cooler) N Vision 74. Those numbers should be a clue, as the design references the Pony Coupe Concept from 1974. But rather than just creating some resto-mod, Hyundai's taken it a step further. The N Vision 74 is, rather than electrics alone, powered by a hybrid hydrogen fuel cell system. Similarly, it's also made to be a testbed.
Personally, I find the N Vision 74 to be more compelling. Being a hybrid between an EV and a hydrogen powertrain, Hyundai wants to use this as an experiment to see how they can make EVs fun to drive. Going by their recent history in motorsports, Hyundai's surprisingly a perfect candidate to carry the car enthusiasts' torch into our soon-to-be, uncertain electrified future.