With thanks to Elvis Payne and the Reliant Motor Club.
Ray Wiggin – my grandfather, or "Grandpa" as he was known to me – was the managing director at Reliant Motor Company, Ltd. from the early 60s to the late 70s.
He passed away in December 2011 but left behind a scrapbook of newspaper clippings I've only recently come across. These paint a picture of the company in great detail and are littered with his personal notes.
These newspaper articles inspired this article and the ones to follow.
A Very Brief Background
Grandpa (as I'll be referring to him throughout – to me, it seems disrespectful not to) succeeded Mr T L Williams, who launched the company after designing a three-wheeled van for Raleigh. After Raleigh decided to focus more on bicycles, Mr Williams bought the components and started the company in his garden shed in Tamworth.
A number of the parts already had an "R" stamped on them, so he decided to name the vehicle Reliant, and the rest is history. The first Reliant was licensed on 1st January 1935, built by Mr Williams with the help of E S Thompson.
Grandpa joined the company in 1959 as Mr Williams' personal assistant. It wasn't long before he was elected to the board and became deputy managing director, this happening in 1960. When Mr Williams sold the company in the early/mid-1960s, Grandpa was made MD by the new owner, Mr Julian Hodge.
Which Car Are We Talking About?
Many people mix up the Robin and the Regal.
They're both three-wheelers with the single wheel at the front and, as such, they do look somewhat similar. But they're different cars, the Robin being the Regal's update and replacement.
The Regal first came onto the scene in 1953. 1956 saw the release of the all-fibreglass Mk III Regal. In October 1973, a whole 17 years later, the Robin was its direct replacement.
When you watch Mr Bean or Only Fools and Horses, it's a Reliant Regal that's the butt of most jokes, not a Robin.
Reliant's main focuses and outputs were always three-wheelers. The Regal and the Robin do look somewhat similar.
It's best not to mix them up. I mean, if you're going to mock something, at least do it the decency of recognising what it looks like.
The Robin was produced and sold in three phases, conveniently referred to as Mk 1, Mk 2 and Mk 3.
Mk 1: 1973 – 1981
Mk 2: 1989 – 1999
Mk 3: 1999 – 2001
BN-1/BN-2: 2001 – 2002
In 1981, the very successful Mk 1 was replaced by the Rialto. However, the Robin name was brought back in 1989 with the Mk 2, with Reliant seemingly trying to capitalise on past successes.
Production of the Mk 2 lasted a very respectable ten years, although production numbers were considerably down from the Mk 1. Between 1989 and 2001, Reliant built 7,218 Robins, compared to the 27,641 Mk 1 models they produced.
The Mk 3 never really got going and was the last set of Robins produced directly by Reliant. The last one was collected on Valentine's Day 2001 by somebody who won it following a competition in The Sun newspaper.
The BN-1 and BN-2 models were briefly produced, under license, by a company called B&N Plastics. They only ever made a few models, and production lasted a little over a year, coming to a halt in October 2001.
The Robin seen in the featured image for this article appeared on Bargain Hunt in March 2015. Presenter Tom Wonnacott drives off in it at Silverstone at the start of the episode.
The Reliant Robin's Reputation
I'm biased; of course, I am. It's, to some extent, my heritage. Something I'm naturally proud of. And, while all this happened long before I was born, I feel the need to fight the Reliant Robin's corner.
It's a car that's got an awful lot of stick over the years. And I agree, it's funny. It's not the most stable thing, and they were known to topple over or spontaneously combust occasionally.
The Reliant Robin – not the "Robin Reliant" as many incorrectly blurt out! – was nicknamed the "Plastic Pig" and voted the worst car of all time. Famously, Top Gear, when the show was in its prime, also made a sketch demonstrating the Robin's instability. They also attached one onto a space shuttle which, perhaps predictably, then blew up.
Most three-wheelers had the single wheel at the back, Morgan being a prime example of this. Since the cornering in almost every car is done at the front, this led to a greater feeling of stability than Reliant's one-at-the-front, two-at-the-back setup.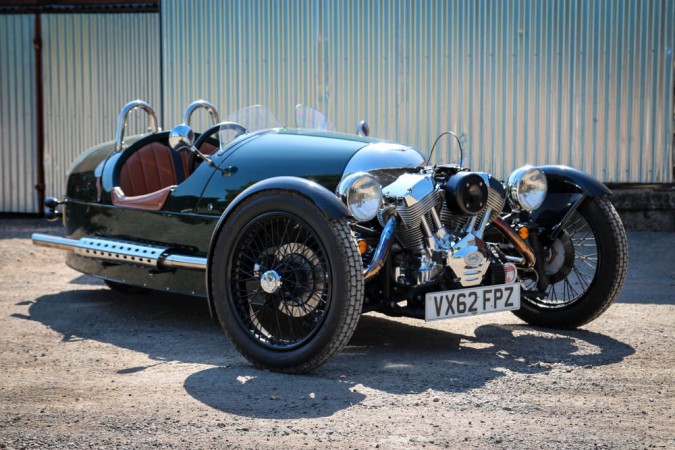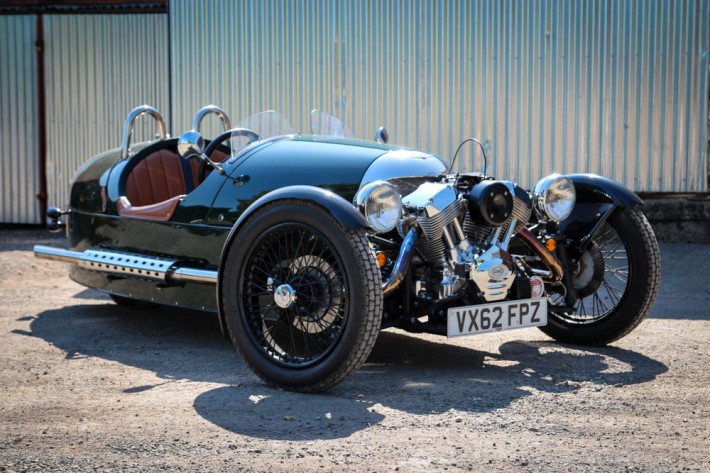 First things first – it's funny. Hilarious, actually. Those shows and those sketches make me laugh – a lot. Mr Bean and Top Gear? I'm British. No further explanation needed.
Mum tells me that Grandpa was all too aware of the Robin's reputation, even back in the day. She tells me that it made him chuckle, too, even though it wasn't accurate. More than that, he used it as a business tool. The phrase "no such thing as bad press" comes to mind.
Comedians such as Jasper Carrot are well-known for jokes about how awful the Robin was. In 1989, Reliant's Sales Executive, Anne Moore, said, "Jasper Carrot is our best salesman, by far." She continued to explain someone even bought a sticker for the back of their car – "As advertised by Jasper Carrot".
While the Robin was, of course, not exactly planted on the road, it was (and is) considerably more stable than TV and pop culture would have you believe. In Jeremy Clarkson's Top Gear sketch, for example, the production crew fiddled with the differential "so that the poor little thing rolled over every time I turned the steering wheel". That's his words, not mine, just after leaving Top Gear.
He wrote those words on the 10th of January 2016 in the Mail on Sunday.
You may remember: I drove it (the Reliant Robin) around Sheffield and it kept falling over. Well now's the time to come clean. A normal Reliant Robin will not roll unless a drunken rugby team is on hand. Or its windy. But in a headlong drive to amuse and entertain, I'd asked the backroom boys to play around with the differential so that the poor thing rolled over every time I turned the steering wheel.
Jeremy Clarkson's opinion of the Robin might surprise you. Despite that sketch, he writes that one of the first things he and the others did upon leaving Top Gear for their own production team was each purchase a Reliant Robin. Clarkson, Hammond, May and Wilman all bought models and customised them to their individual tastes. Sometimes TV is just TV.
Of course, if you drive downhill quickly and throw the steering wheel to full lock, you can make it flip over. You could probably do the same thing with a four-wheeled car, too, though. When asked about the stability of three-wheelers, T L Williams, Reliant's founder, replied, "I could turn over a four-wheeler if I wanted to."
How Successful Was The Robin?
The Robin's success would be an incomplete picture without understanding how Reliant grew from 1960 to 1972, the year before its release.
In 1959, Grandpa joined as PA to Mr Williams. The company turned out a steady 35 or 45 vehicles per week (depending on the source) – I calculate that to about 2,340 annually. By the time 1972 came around, Reliant produced 15,000 three-wheelers alone each year – 300 a week. That same year, the Birmingham Post recorded that almost 93% of three-wheelers in Britain had been built by Reliant.
Although it feels distant now, three-wheelers were once quite popular up and down the country, a market of their own. Reliant achieved something quite unique: whenever someone says "three-wheeler", their mental image is probably of a Robin or Regal. In this way, they reached similar branding successes as "Hoover" in the UK or "Kleenex" in the US. That's something the company has rarely been given enough credit for.
In 1968, profits were £227,000 (£4m today, accounting for inflation). By 1971, it was up to £578,000 (£10m) and £907,000 (£16m) the following year.
It was into this rapidly-growing market that the Robin was launched in 1973.
Reliant Robin – A Very Brief Overview
Designed by Tom Karen from Ogle Design (who was also responsible for the Scimitar GTE and Bond Bug), the Robin was an instant hit in the 70s. There were four specifications available: the Standard Robin, Super Robin, Robin Estate and the Robin Van.
Initially, it had a 750 cc OHV engine, with an 850 cc version coming out in 1975, giving it a top speed of 85 mph. Both sent the power to the rear axle. These days, the die-cast aluminum engines are still very much in demand, and they are widely regarded as one of Reliant's finest achievements. Brands such as Liège use Reliant's home-developed engines.
The Robin was also the first three-wheeler to feature an anti-roll bar to enhance stability.
Across all the Robin's variations, 34,877 were produced in total. The bulk of these come into the scene in the form of the Mk 1, built between 1973 and 1981.
You can still find Robins driving around or for sale around the country.
Here's an original review of the Robin from 1973 by Tony Bastable on Thames TV.
A Straightforward Analysis
When you measure up whether something should be counted as a success, you look to its purpose. What it set out to do.
Winston Churchill led this country from the brink of defeat to Nazi Germany. He epitomised the "Blitz spirit" yet wasn't so popular in peacetime. Losing the July 1945 election, he stepped down as Prime Minister just two months after VE Day. We remember him as a success for accomplishing the task he had before him, despite not being a perfect, well-rounded being.
You wouldn't buy a bike and complain that it couldn't keep up with an RAF Typhoon. That's not what it's about. Neither would you invest in a 60″ flat-screen TV and take it hiking. It doesn't make sense.
Buying a Robin and complaining about the stability would be like trying to do one of the above. Of course it won't be so stable – it's only got three wheels. If you wanted to buy a stable car, you'd buy one with four.
Likewise, if you wanted to buy something that would go faster, you'd buy something with a bigger engine.
The Robin – and all the three-wheelers produced by Reliant, perhaps with the exception of the Bond Bug – were not built to be the ultimate performance car. The primary aims weren't looking towards luxury travel or fancy gadgets.
That's not what the car was about.
The Robin was a bold, bold move. It was released during the economic difficulties of the 1970s. Also, it coincided with the fuel crisis, which stemmed from the Yom Kippur war. As a result, the average worker's income became less steady, and people looked to more affordable transport methods.
It hit this market dead on. The Reliant Robin was cheaper than the average car but not so cheap as to negate profits (although it famously cost more than a Mini). It came with considerably better fuel economy and maintenance costs due to being lighter than the average vehicle. In a time literally referred to by history as "the fuel crisis", a fuel-efficient vehicle was everyone's dream.
The Robin's primary market was the miners, most of whom lived in England's North. Many of these people – mostly men – had motorcycle licenses already but didn't have a full car license. The Robin was seen as a fuel-efficient, readily available way to get out of the cold in winter, as well as its other benefits, and they still have a following in the North today.
Because it didn't have four wheels and carried very little weight, the government didn't regard the Reliant Robin as a car.
It could be driven by anyone with a category B1 driving license. Over time, the B1 license has changed multiple times. Until 2001, anyone who passed their full category A motorbike license was automatically awarded the B1 category.
This meant that, in 1973, anyone with a full motorcycle license also held a B1. The Robin fell into the B1 category, and thus you didn't need a full car license to drive one. It was also taxed at motorcycle rates, meaning a saving of £55 each year. According to the Bank of England, that's the equivalent of about £680 per year these days.
As well as the well-known licensing and tax benefit, the three-wheelers produced by Reliant could average considerably better miles per gallon than their heavier "car" counterparts. The 850 cc engine got up to and above 70 mpg. Even modern hybrids couldn't hope to keep up with that. Not even close, in fact. Tyres also lasted about twice as long.
These perks were due to the Robin's lightweight aspect.
As time went on, the demand for this type of vehicle became less and less, and, as such, it eventually all but died out in the 1980s, although Reliant order books were still looking quite healthy. It's remembered, though, by a loving band of enthusiasts in the modern era.
In Conclusion, Then
When someone talks about the Robin, it feels almost necessary to make a joke about it. And why not? It's a good laugh.
However, to ignore the breakthroughs and ingenuity that the Robin, and other three-wheelers from Reliant, brought to the market would be to do history a disservice.
In modern times, the Robin looks funny and, enthusiasts aside, there's no real need for it. But in its time, it ticked every box for a longstanding, faithful customer base.
Today, the Robin seems ridiculous, yes – undoubtedly. But it's clever too, a product of its time. And that's what I think about when I see one.
Other Articles In This Series