Many states now allow the importing of secondhand Kei trucks, with particular restrictions and procedures to follow. As a result, the desire for these little compact vehicles is increasing. How much do you know about the compact yet useful Kei Truck? Here is all you should know and more to help you decide on a purchase!
Kei trucks are renowned due to their versatility, great engine performance, weight carrying capacity, and low cost. It may also be utilized in agriculture, fishery, construction, factory production, warehousing, mining, transportation, and industrial companies, among other things. It's no surprise that used Kei trucks have become popular cars all around the world. They're dependable in several forms.
A Kei truck is a Japanese micro truck designed and manufactured only for the Japanese home market. But its dependable features made it a popular vehicle outside of the domestic market as well. It is a small, right-hand-drive vehicle that was initially debuted in 1949.
It is offered in both rear-wheel drive and four-wheel drive configurations. Because of Japanese government limits on the dimensions of Kei trucks, they typically have a 550cc or 660cc engine, which is frequently supercharged. When you mix this tiny lightweight four-wheel drive with this lightweight and compact four-wheel drive, you get a nimble, fuel-efficient, yet efficient class vehicle.
What Is A Kei Truck?
A Kei truck (which is often pronounced as 'kay'), often known as a tiny truck, is a small, right-hand car with rear-wheel drive as default and four-wheel drive as an option. The first versions were introduced in Japan back in 1949, and they drew design cues from three-wheeled motorcycle-based vehicles of the time.
Ever since, Japanese officials have permitted somewhat bigger versions to enter the market, although no Kei can be greater than 134 inches long, 58 inches wide. Also, the height cannot be more than 79 inches for categorization reasons.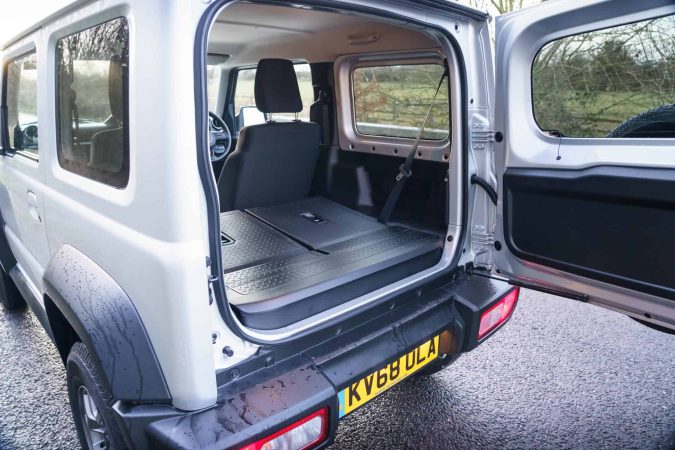 The maximum engine size permitted is 660 cubic centimeters, which is almost half the size of the smallest automotive engines now available in the United States. The three-cylinder engines in a Kei are typically mated with a 4-speed or 5-speed manual gearbox. However, recent models may include an automatic transmission. Kei trucks weigh approximately 1,800lbs and have a cargo capability ranging from 500 to 1,400 pounds.
Kei trucks typically feature 6-foot beds with fold-down sides for extra capacity, and ratchet tie-downs may be used to secure freight for more adaptability. Most small trucks are two-seaters with sparse cabins, designed solely for practicality. More expensive models may have niceties like air conditioning, but let's be clear, such no-nonsense cars are all about doing the work optimally.
Kei Truck: Examples Of Kei Trucks
There are several types of Kei Trucks available in the market. Let's discuss them now.
Kei Truck: Subaru Sambar
Even though Subaru was not formally created until 1968, the first generation of automobiles began in 1961. That informs us right away that Subaru has a great deal of experience, which is usually a great thing in the automobile sector. With all of this in mind, it's no wonder that the Subaru Sambar works out to be a nearly flawless Kei truck.
It's practical, stylish, and reasonably priced, and it gets the job done. It's not likely to win any street races, but its modest bed provides plenty of capacity for hauling items. Even though the inside is so simple, nothing about this car appears to be cheap. Furthermore, the engine is less than that of a motorbike, with roughly 57 horsepower. Yet, because it's so light, moving around isn't a chore. Altogether, you can rely on this Subaru vehicle to carry you and your stuff wherever you must go.
Kei Truck: Suzuki Carry
Although the Suzuki Carry is no longer in production, it is still offered like a used car and stands its own when it comes to dependability and quality. It was an earlier champion in the area of Kei trucks, which lets it maintain a strong market position today. Ultimately, the Suzuki brand is well-known, which lends confidence to the Suzuki Carry compact truck.
The Suzuki Carry is available in both van and cab configurations, with 77 horsepower at 6500 RPM. It has a peak speed of 56 mph and, while it lacks some of the frills of other versions, it is a good compact worker.
Kei Truck: Honda Acty
The Honda Acty is a Kei truck automobile made by Honda that was built only for the Japanese local markets from 1977 to 2021.
Honda developed the Acty to be a rugged and trustworthy car that can be purchased at a low cost, which means that many of the premium features available in other cars were kept out. Power steering and air conditioning were among the options available for the Acty, both of which are standard in conventional passenger vehicles.
The Acty is a mid-engine, rear-wheel-drive vehicle with an engine behind the cabin and under the truck bed. It is a versatile, cost-effective, dependable, and long-lasting vehicle. The Acty is powered by a 656cc three-cylinder, twelve-valve engine with 45 PS. The truck can be used for a variety of tasks such as moving products, agriculture, fishing, building, manufacturing, commercial, technological, and so on.
Kei Truck: Daihatsu Hijet
The initial Daihatsu Hijet had a 360 cc two-stroke engine, as required under Kei vehicle legislation at the time. The Hijet's history has long paralleled the progression of Japan's Kei rules, with a 550 cc increase in 1976 and a 660 cc increase in 1990. Export models have often been slightly larger due to bigger bumpers and, in some cases, broader bodies.
Hydraulic dump beds, pneumatic scissor lifts, hydraulic scissor/dump combos, electronic bed-equipped cranes, sealed refrigerated beds, or power lift gates are common factory options for the Hijet.
In recent seasons, there is a growth in the number of users employing tiny commercial vehicles in daily instances, such as shopping, traveling to work or school, as well as a rise in the number of senior users.
To guarantee that the Hijet series could be operated safely and with peace of mind in a variety of settings, the Smart Assist active safety system was installed as soon as possible. The Hijet series was created to be a dependable partner for its consumers.
Kei Truck: Mitsubishi Minicab
The Mitsubishi Minicab is a Japanese Kei truck that has been in circulation since the mid-1960s. It has different shapes and purposes for rural and urban use, and it is sold internationally by second-hand manufacturers from Japan.
With its diminutive Kei car size and 660cc engine, it's ideal for slipping through the bustle and narrow roads. A 3 speed automatic or 5 gear manual transmission is available, along with an RWD or selectable 4WD powertrain. The Minicab, like many other Kei Trucks of the 1990s, is touted to obtain EPA ratings of up to 45 mpg.
From the manufacturer, the Minicab is frequently modified with features like hydraulic dump beds, electronic bed-mounted cranes, boxed beds, power lift gates, Turf or Trax tires, plows, refrigerated beds, dump beds, and many more.
Kei Truck: Mazda Scrum
With its angular look, comfy interior, high fuel efficiency, and driving prowess, the Mazda Scrum is among the most well-known Kei trucks in the Japanese market. Since its introduction decades ago, the Mazda Scrum has continued to progress in terms of overall characteristics, making it one of the most coveted minivans not just in Japan, but globally.
The mini-truck market is still viewed with suspicion by European purchasers, but in Asian nations, these compact and efficient vehicles are highly valued because they provide a good balance of usefulness and efficiency.
The updated Scrum van retains the previous 660 cc DOHC engine and is available in both 2WD and 4WD models.
Short Buying Guide
Several restrictions control the usage of specific cars in specific cities and states. Before you acquire a small truck, you need to find out if it is street legal in your area. This will prevent you from getting into a fight with the officials or having your little truck seized at the port. After that, you may go ahead and start looking for the proper automobile. Keep these things in mind while you look for your ideal Kei truck:
1. Check Seller Background
When you decide to buy a used truck, the very first thing you should consider is which merchant has a strong reputation in the market for interacting with the sale of used light trucks. This is how every customer should begin because it is impossible to trust the vehicle's legitimacy before learning about the seller's past. Get additional alternatives for selecting the best-used truck for your needs.
2. Resell Value
Many people find it shocking to learn about a truck's resale worth, but the process may spare you a huge amount of money. In general, resale values are determined by mileage, truck operating life, parts availability, and price.
A strong resell value indicates a vehicle model's skills, but a bad resell value may indicate the contrary. This exercise will also allow you to estimate how much money you will be likely to get if you plan to sell the truck in the long haul.
3. Performance
Having a vehicle of great quality and great performance is every car owner's goal, and the Kei small trucks are one of the cars that can be relied on to provide. These cars are well developed to provide excellent services while also lasting a long time. You can't go wrong with them because they're produced by some of the world's finest manufacturers.
Furthermore, because the majority of these Japanese small trucks have 4 wheel drive, they may be expected to run on even the most difficult routes while still providing outstanding service.
4. Weighing The Options
Before you even consider pricing or negotiating, is to ensure that you have the perfect truck to meet your demands. Mini trucks come in a variety of shapes and types, and choosing the appropriate one is critical.
You may go through other vendor websites to find a selection of Kei truck possibilities that may interest you. The good news is that there are a plethora of shippers out there. Just be wary of the few scams that you may encounter.
5. Parts Availability
Choose a vehicle type that runs quickly and has readily available service and parts. If the chosen vehicle is a limited edition or antique model, it may be difficult to locate the parts essential for effective operation.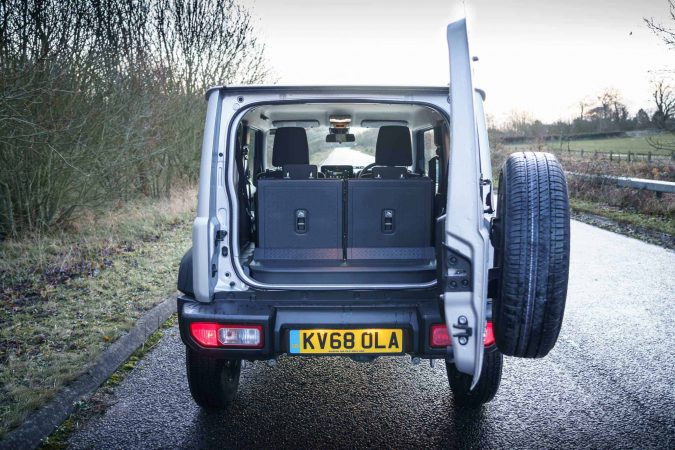 No matter how little the components appear to be, if they cannot be obtained, a used commercial vehicle will not perform to its full capacity, which will be damaging to the owner in the long term.
6. Maintenance Cost
In a society where the cost of living is always growing and gasoline costs spike at the crack of dawn, we must be careful about what we spend. People should be more attentive when purchasing automobiles, focusing on ones that are both frugal and inexpensive to maintain.
If you've had a few cars, you're probably aware that some consume a lot of gas and necessitate many visits to the mechanic. Those aren't the kinds of automobiles we'd all like to have. Owning such a car will rack up bills, and one would soon find that it is becoming too expensive.
7. Check Upon Delivery
Before accepting the delivery, properly inspect the truck for any flaws in the chassis, tires, hood, and interior. Examine the truck thoroughly for even the slightest marks. Even if a little dent is minimal, it might nevertheless result in reductions on the day of delivery. Simply deny the dispatch if you discover a major fault with the vehicle and request a new item, using the dealer's guaranteed delivery period.
Why Are Kei Trucks So Popular?
Kei trucks provide their drivers with something that few cars do these days – both personality and functionality. There are plenty of stories of Kei vehicle owners that will astound everyone. They are lively, snappy automobiles that can fulfill anyone's driving excitement without requiring excessive speed. They are useful vehicles.
The beds may be utilized for a variety of jobs, including hauling freight boxes and delivery trucks, among others. These are automobiles that will undoubtedly get you noticed.
When it comes to automobiles, you have various alternatives, but the Japanese Kei truck is wonderful since it can be a tiny workhorse. These trucks have the capability of a commercial truck or any other work vehicle while remaining tiny enough to fit into parking spots, tight streets, and other liabilities seen in larger cities. It's simple for anybody to drive without the wider blind areas that come with larger trucks.
Furthermore, these vehicles are extremely fuel-efficient and can provide you with tremendously effective service for every mile that you travel. Every Kei truck fan has a distinct reason for loving their trucks. Their adaptability, fuel efficiency, off-road capabilities, and so on. However, one distinguishing feature is that every owner wishes to express their uniqueness via their Kei vehicles. The bottom line with any car is how you may modify it to fit your individuality.
Chinese Or Japanese Kei Truck?
The debate on whether to get a Japanese Kei truck or a Chinese one comes up in conversation most of the time. When you are thinking about buying an efficient vehicle such as a Kei truck, it's only natural that you would consider all your options.
Whereas Japanese mini trucks have a right-hand steering wheel, Chinese small trucks have a left-hand steering wheel. Truck owners in the United States continue to operate them. It will take some growing used to, but otherwise, you are ready to go.
Though Japanese models are often the greatest, acquiring components might be difficult, so you would have to wait for one to arrive from Japan. Chinese versions, however, have easily available components.
But it's hardly the end of the world for Japanese Kei. Along with its longevity and dependability, numerous importers or dealers of Japanese small trucks boast a large supply of spare parts.
Maintaining A Kei Truck
Your Kei truck demands some TLC to ensure its functionality and maintain it in good condition. You should maintain everything in order, just like an infant or your beloved pet.
Here are a few pointers on regular maintenance:
1. Engine And Transmission
With use and time, the clutch of a Kei truck may become more difficult to shift. It may also slip if it is wearing out. A mechanical professional should be consulted for a routine examination of the engine and transmission to ensure peak performance. You should also keep an eye out for here are pressure plate and misalignment concerns.
2. Routine Tire Checks
Checking tires frequently to ensure they retain adequate traction is a good habit to get into. Maintain a tight grasp at all times. When the tread becomes useless, usually at a depth of less than 3/16, it is time to replace the tire. Other things to look for are side-bulges and breaks in each tire.
3. Battery Check
A frequent battery check is essential for the lifespan of your car. But, if you purchased the little truck used, dispose of the battery after 5 years. You really wouldn't want to have a dead battery.
4. Anti-Rust Protection
Rust affects every Kei truck user, particularly those who live in cold and rainy locations. You may reduce the likelihood of your truck becoming rusted if you clean it regularly. While inspecting atop the truck, don't forget to inspect below the vehicle, as such areas are continuously exposed to dirt and water. It is important to check in places where road salt is utilized throughout the winter season.
5. Windows
The windshield and wipers on a Kei truck are vital not only to satisfy regulatory road-safety criteria but also to protect the safety of the truck as well as yourself. Inspect the rubber pads on the windshield wiper blades regularly and change them entirely if they are producing dents or are damaged. Furthermore, keep the windshield washer fluids topped up at all times.
Is It Worth It To Import A Kei Truck?
Importing an automobile into the United States might be a daunting process for someone who has never done it before. The internet is rife with instances of US Customs confiscating automobiles, prompting some to wonder if it's worth taking the risk. Sure, there are some concerns, but the procedure is pretty straightforward for those importing a single car at a time for self-use.
There are several reasons why buying a KEI vehicle from a U.S. dealership is desirable. You'll presumably get customer service while also supporting a U.S. company. But, there are benefits to bringing your own.
Usually, you can get a lesser price and (perhaps) better upkeep. If you import a Kei truck yourself. Vehicles in Japan are subjected to a thorough inspection regularly.
The inspections for older KEI vehicles are done once a year. As a result, obtaining a car straight from Japan should imply that it is in excellent mechanical shape. The car would be most probably driven in the urban areas or on the farm and was not mistreated.
Facts about Japanese Mini Trucks and Kei Trucks
Mini trucks are versatile vehicles that are fun, durable, easy to maintain, and extremely affordable. They have a starting price of $800 for a 25-year-old unit and up to $5000 for those around 10 years old with dump boxes.
Japanese mini trucks are go-anywhere machines with 4WD on all makes with high and low range. They are easily maneuverable, have plenty of power, have unbeatable fuel efficiency, and have the comfort of a full cab with optional A/C.
Mini trucks can haul 12-1500 lbs of load, making them perfect for farming, construction sites, landscaping jobs, and local deliveries.
Box mini trucks come in standard and refrigeration unit types and are perfect for deliveries of goods that need to be kept dry, safe, and even refrigerated.
Mini trucks have soft top covers available that fit on all stock units.
Trucks with lifts make every heavy job safer and easier, while trucks with dump beds are great for modified farming, landscaping, and construction jobs.
The Japanese kei truck is one of the ultimate utility vehicles, engineered to deliver the most for the least. They are tough, simple, long-lasting, cheap to run, and highly capable.
Deciding on the best kei truck to import from Japan is a difficult question as they are all good and have their advantages and drawbacks.
The most popular kei truck models include the Daihatsu Hi-Jet, the Suzuki Carry, and the Subaru Sambar, with each having its own unique features and capabilities.
In hard economic times due to government responses to the Corona Virus, a Japanese kei truck is going to be the best vehicle to have as they are reliable, high in capability, low in running costs, and will keep its value.
Conclusion
One of the finest work trucks is the Japanese Kei truck. It's a technical and architectural dream. There is a limited place for flourishes and fancy items in any of the Kei trucks. In some ways, they're all the same- tough, uncomplicated, long-lasting, low-maintenance, and very competent.
Picking which Kei truck to ship from Japan is, therefore, a challenging question since distinguishing between excellent and terrible is straightforward, but distinguishing between two good things is considerably more difficult. Whichever Kei truck you choose, you're getting a terrific deal and you would not be disappointed.
AI Car Expert Thinking 

.

.

.