How long do Honda Civics last? This is the question that many potential Civic buyers ask, and rightfully so. We all want a durable car in our garage, and the longer they can last, the better. If you're thinking of buying a Honda Civic, we'll answer everything you need to know about its reliability in this post.
We'll discuss some common reliability problems that might appear. And since the Civic now spans 11 generations, we'll also take a look at which ones are good, and which ones you should avoid like the plague.
How Long Do Honda Civics Last?
So, let's not beat around the bush, how long do Honda Civics last? The short answer: quite long! The long answer: Honda Civics, in some cases, can last up to 20 years or around 200,000 miles.
Some will claim it'll last up to 300,000 miles, but we like to be a little more conservative with these numbers. Nevertheless, the Civic is a very reliable car and you can expect to run it for a very long time.
Of course, this is if you buy a new Civic and take proper care of it. Your mileage (quite literally) may vary depending on several factors. For example, if you buy a secondhand 2010 model Civic, then it has already lived its first 10 years, and you can expect it to run for another 10 years, not 20.
You'll get the most out of your Civic if you buy new. Even then you'll have to take proper care of it, such as keeping up with regular maintenance and not postponing repairs when necessary. And of course, driving it with mechanical sympathy; that means no doing burnouts, no redlining the engine, and driving carefully over rough roads.
We'll talk more about maintenance tips later on, for now, there's something you should note about car reliability:
A Note About Car Reliability
Note that just because they have a good reputation for reliability, doesn't mean Honda Civics are trouble-free and perfect. In fact, no car is trouble-free. Cars are incredibly complex, with thousands of pieces working in harmony. Something is bound to go wrong in such a complex piece of machinery.
The key thing to remember here is that no car is perfect, and they're bound to have reliability problems. Some are minor inconveniences, others are serious problems that can put drivers at risk.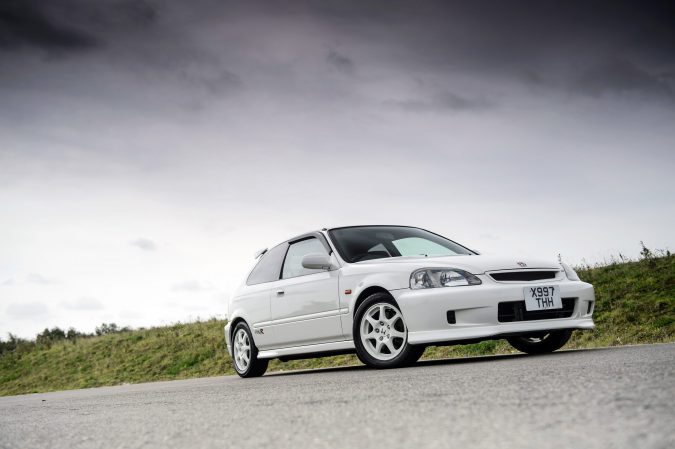 This includes the Honda Civic. While they typically last quite long, not every Civic is equal: some of them have serious reliability problems. However, these are blemishes in the car's otherwise remarkable track record for reliability.
In general, Honda Civics are very reliable, in addition to being easier (and often cheaper) to keep running for an extended period of time than other cars.
So, the key takeaway here is that these problems do not mean the Civic is unreliable, but there are model years that have more trouble and you might want to avoid.
Honda Civic Common Reliability Problems
With that established, before we discuss which models are the most reliable, let's take a look at some common Honda Civic problems:
1. Transmission Problems
This is probably the worst problem to plague the Honda Civic. Thankfully, we haven't seen this problem in recent models, but the early 2000s Civic had frequent transmission problems. Specifically, the 1999 – 2004 Honda Civic with automatic transmission.
This problem also plagues other Honda cars from the period that shares the same transmission. Including the 2003 Accord and 2002 Odyssey. Many owners report experiencing transmission problems before hitting the 100,000-mile mark, with half of the reported problems happening before 90,000 miles.
To put it into context, most transmissions will last 150,000 miles before needing a rebuild. With proper care and maintenance, it can last up to 200,000 miles in some cases. So, for transmissions to fail before 100,000 miles means that there's something wrong.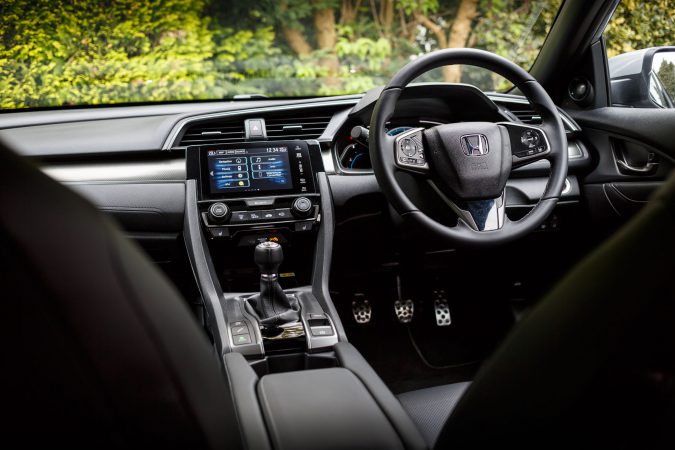 The problem seems to stem from defective materials in the torque converter. You can learn more about the torque converter and how it works in our article about parts of automatic transmission.
Owners reports that their transmission won't shift into gear as the most common symptom. Other problems reported include transmission fluid leak, gears slipping during shifts, and an illuminating check engine light.
In 2004, Honda finally admitted there was a problem and did a recall. However, weirdly it didn't include the Civic despite being a common problem in the car. Instead, cars that were included in this recall were the Odyssey, the Pilot, and Acura's MDX, TL, CL models.
If you own a Civic from this period, expect to have to pay out of pocket when that transmission fails. You'll need a new torque converter, and likely a transmission rebuild. Owners report that the average repair cost is somewhere around $2,291. But there have been instances where Honda dealers asking for $5,000 for repairs.
2. Cracked Engine Block
Moving from the transmission to the engine, the eighth-generation Civic (2006 – 2009) had numerous complaints about cracked engine blocks. The engine block is the main structure of the engine that contains the cylinders, pistons, and other parts of an internal combustion engine.
The engine block in the Civic is known to develop cracks, even before the car reaches the 100,000-mile mark. When the crack develops, this can lead to coolant leaking out. Once coolant drops below the normal level, the engine can overheat which can lead to further problems.
While coolant leaks are not uncommon, the problem usually stems from a worn seal or hose in the cooling system. A cooling system repair typically costs between $300 – $900, and a hose replacement is usually around $150 – $250. However, a cracked engine block is much more expensive to repair.
Fixing an engine block costs at least $1,500. Not to mention the Civic has an aluminum block, which is more difficult to repair and requires specialized tools and skills. A lot of the time, you can't even fix it, and you'll likely need a new engine or an engine rebuild which costs anywhere between $2,500 – $4,500.
The problem seems to mostly plague this generation Civic with the 1.8L engine, as Honda only issued an extended warranty for models that had this engine. Additionally, the Honda Civic Si and hybrid version wasn't part of the extended warranty program.
3. Excessive And Uneven Tire Wear
Remember when we said the second-generation Focus had excessive tire wear issues? Well, it looks like the 2006 – 2009 Honda Civic also has this excess tire wear problem. We've seen multiple reports of this on the NHTSA's website, such as from a 2007 Civic owner in Rancho Cucamonga:
"I have had my vehicle for 2 years now. In that time I have put only 20,000 miles on the vehicle. I have had to replace my tires twice already on the vehicle due to uneven wear on the tires."
Many other owners are reporting excessive tire wear, especially on the inside of the rear tires. For context, most tires will last around 45,000 miles before they need replacing. So, for tires to wear down after just 20,000 miles mean there's something wrong.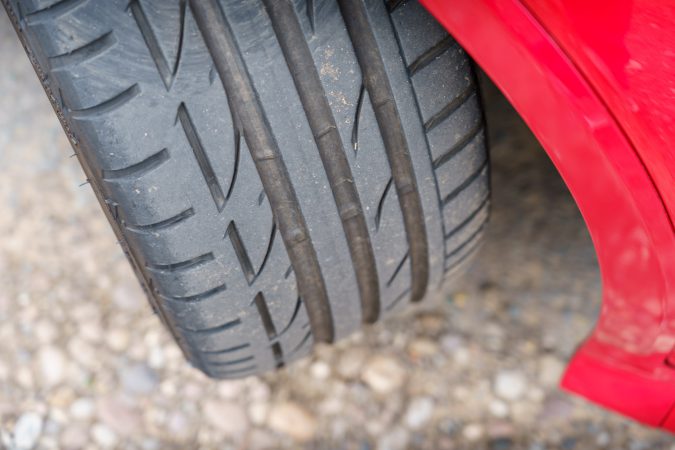 Honda claims that the rear suspension geometry and alignment angles are causing this problem. The suspension seems to have excessive camber, which puts extra stress into the inner surface of the tire leading to it wearing out much quicker than the outer part.
Once the tires wear out, it will cause excessive vibration and make quite a loud droning noise since the wear on the tires is even. This is annoying at best, and downright dangerous at worst.
Honda issued a Technical Service Bulletin in 2008 (TSB 08-001) which describes repair procedures for certified mechanics. To fix the problem, Honda recommends installing new control rear arms to take out 0.75 degrees of camber from the rear tires.
While it doesn't sound like much, it's enough to fix the problem and prevent further uneven tire wear. Honda offered the new control arms for free but wasn't willing to replace tires for customers.
4. Engine Oil Dilution Problems
Yet another problem with the Civic's engine, and this time it's quite recent and plagues recent Honda models, including the 2016 – 2018 Civic. Specifically, this affects the 1.5L turbo "Earth Dreams" engine. This is a relatively new engine from Honda, and with many new technologies, reliability problems are likely to arise.
The problem here is that the engine can allow fuel to leak into the crankcase. It will then mix with the engine oil, resulting in several problems.
First, this raises the level of fluid and will trigger the check engine light once the oil level reaches 21mm above the dipstick (with some pointers in how to read oil level on dipstick). Secondly, and more seriously, diluting the oil will reduce its effectiveness in lubricating the engine.
Lubrication serves two purposes: reducing friction which helps to keep wear and tear to a minimum, and reduced friction also means it helps to keep the engine cool. As you can imagine, excess wear and premature damage can happen when the engine isn't lubricated properly.
Honda claimed that the dilution is minimal, and won't result in damage any time soon. Still, thankfully, Honda has since got on top of things. They did a service campaign in 2018 to help resolve the problem, including software updates to the transmission control module and fuel injection.
Additionally, the service also includes replacing the oil pan drain plug washer, replacing the climate control unit (if they deem necessary), and a fresh oil change.
Direct injection engines are quite prone to oil dilution problems. Mostly because it depends on the engine to help burn off fuel vapors that inherently travels to the crankcase. The 1.5L "Earth Dreams" engines seem to have problems with this initially, but as far as we can tell, the problem has since been resolved.
5. Other Reliability Problems In The Civic
There are a few more problems that certain Civic generations have. However, they're not quite as widespread and/or as serious as the other problems we've mentioned above so we won't get into the details.
That being said, here are some other reliability problems in the Honda Civic:
Faulty Fuel Pump in 2018 – 2019 Civic Hatchback and Type-R (has been recalled in 2020).
Part of the massive Takata airbag recall, affecting the 2012 – 2015 Civic.
Faulty Tire Pressure Monitoring System (TPMS) that would falsely display the tires are losing pressure. A simple software update will fix this problem, and this affects the 2012 – 2015 and 2016 – 2020 Civic).
Air-conditioning fuse issues can lead to the blower stops working in 2001 – 2004 models.
The clear coat of the paint peeling from the car. This results in discoloration and sometimes damage to the paint. Affecting 2006 – 2007 Civics.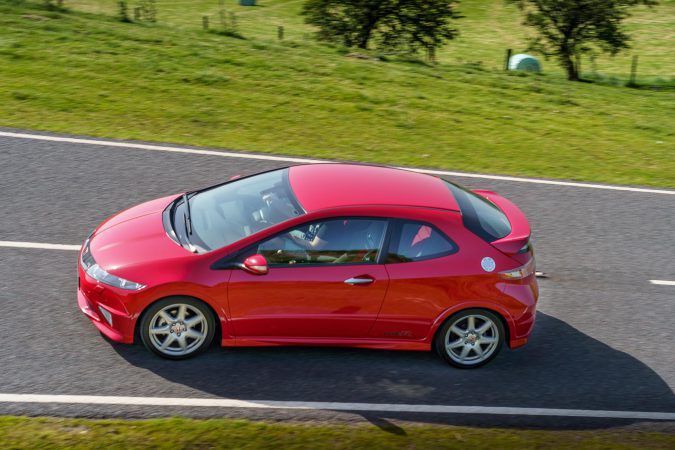 The problems above are a lot less serious than the aforementioned ones. And more importantly, Honda has since fixed the problems, except for the clear coat and paint issues in 2006 – 2007 Civics.
How Long Do Honda Civics Last? Avoid These Model Years
After all those problems we mentioned above, we think it's pretty clear at this point which Civic model years you'll have to avoid. We recommend keeping a solid distance from these models:
1999 – 2004 Civic (sixth and seventh generation) due to the transmission issues in addition to the air-conditioning system issues.
2006 – 2009 Civic (eighth-generation) due to numerous problems. Including the engine block cracks, clear coat problems, and excess tire wear.
We recommend staying away from the 2000s Civic in general as they have the most problems. As mentioned, the mid-2010s Civics also have problems such as the engine oil dilution problem, but this has since been resolved.
Keep in mind for the eight-generation Civic, only the 1.8L model seems to have the engine block problem. The Civic Si with its 2.4L engine seems to be free from this problem. Additionally, the excess tire wear issue can be rectified with a new rear control arm.
How Long Do Honda Civics Last? The Best Model Years
So, with the least reliable models out of the way, which models should you consider? Here are some of the most reliable Civics you should consider:
1. 2012 – 2015 Models (Ninth-Generation)
This generation of the Civic comes in several trims and with a choice of three engines: a 1.8L four-cylinder engine, a 1.5L hybrid, and a 2.4L four-cylinder engine for the sportier Civic Si.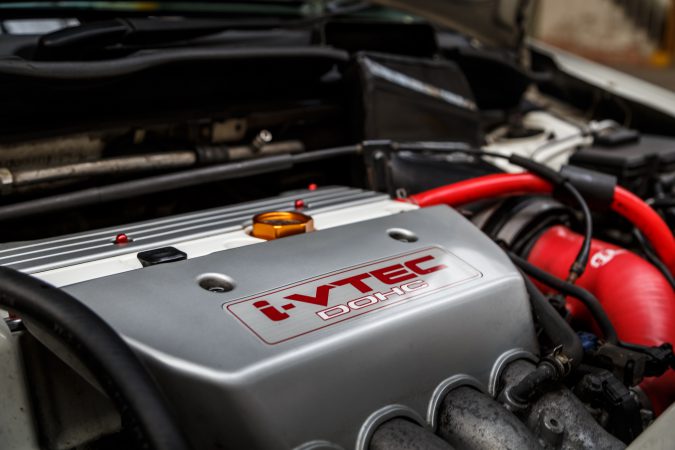 The 1.8L is a sensible option and has been retuned to give slightly better fuel consumption than the last generation. Additionally, we're not seeing widespread complaints of engine block cracks, so it's more reliable.
The hybrid will sip fuel and save money, and there are no reliability issues with the hybrid system. However, we don't recommend it as it only makes a puny 90 horsepower. Instead, we'll go for the sportier Civic Si.
The Civic Si comes equipped with Honda's lovely K-series engine. Specifically, the K24 which is a 2.4L naturally aspirated engine making a very healthy 205 horsepower. Pair that with a 6-speed manual transmission and retuned suspension setup, the Si is a fun little car to drive.
2. 2017 – 2020 Models (Tenth-Generation)
While the 2016 – 2018 10th-generation Civic with the 1.5L "Earth Dreams" engine had oil dilution problems, this has since been resolved and the later versions of this generation were free of this problem. And that means we can recommend these models as they are very good cars.
There are two engine options: the 1.5L turbo, or a 2.0L naturally aspirated. The 2.0L engine is the entry-level engine making a respectable 158 horsepower. Meanwhile, the 1.5L engine makes 174 horsepower and uses slightly less fuel.
Regardless of the engine, they're practical, relatively comfortable, and yet still fun to drive. As for reliability, the 2017 model gets a 3.5 out of 5 from RepairPal, which is about average. If you want peace of mind, the 2018 – 2020 models got a 4.5 out of 5, which is well above the industry average.
But if you're looking for something fun to drive, this generation also comes in the Si trim. The Civic Si gets a retuned version of the 1.5L engine making 205 horsepower, a 6-speed manual transmission, better shock absorbers, and a limited-slip differential.
Mind you, Honda also brought this generation of the Civic Type-R to the US. If you want the absolute fastest Civic, the Type-R is for you. It has a 2.0L turbo engine making 306 horsepower, enlarged wheel arches, and other performance-focused bits. Learn more in our review of the Type-R.
How About The New 2022 Honda Civic?
The new 11th-generation Civic has just been introduced in October. They currently offer it in five different trims: LX, Sport, EX, and Touring. It's available as either a sedan or a hatchback (it's technically a liftback but they market it as a hatchback).
The base model LX and Sport models come with the 2.0L engine, and the higher EX and Touring models come with the more powerful 1.5L turbo engine. As for the transmission, it's still the usual CVT business but a manual is available in some models.
Of course, the Civic Si is also available but only in sedan form. The Si also has a 1.5L turbo with 200 horsepower, a little bit less than the less generation. But it's still a brilliant car to drive without being uncomfortable, and the manual transmission is satisfying to operate.
This Civic starts at around $21,000, while the Si model starts at around $27,000, making it cheaper than the equivalent Golf GTI. It may not be the flashiest car you can buy, but it's still a fast little car for driving enthusiasts.
As for reliability, J.D. Power gave it a prediction score of 82 out of 100. We can't say just how reliable it is, but the new Civic still carries the same engines as the previous generation so it should still be very reliable.
Oh, and don't worry, a Type-R is also coming. There's no confirmation yet on when it will launch, but Honda announced they will reveal a prototype in mid-January 2022 during the Tokyo Auto Salon. The car will probably launch in mid or late 2022, and as far as we can tell, it's coming to the US.
How Long Do Honda Civics Last: Maintenance Tips
Hopefully, the lists above have helped you in deciding which Civic you should buy. Aside from the 2000s models, Civics can last very long. That is if you take good care of it. Here are some maintenance tips from us: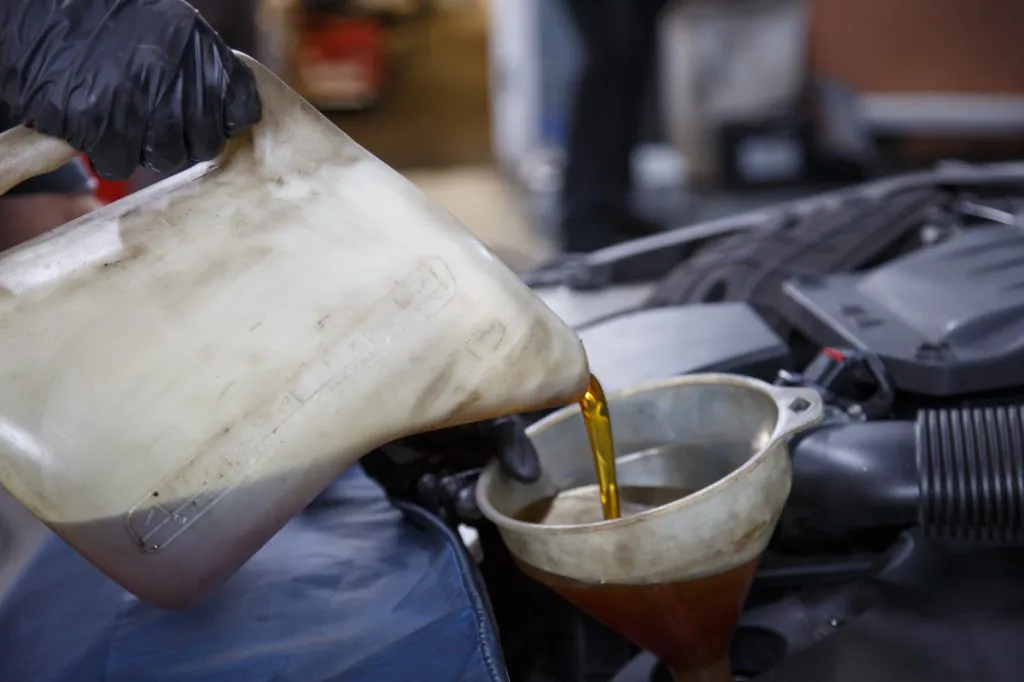 The most important thing is to keep up with regular maintenance and not postpone repairs when necessary as it can lead to further damage to the car. If you want to learn more about car maintenance, check our cars for dummies guide.
Honda Civic Longevity Facts:
Honda Civic is fuel-efficient, comfortable, and compact, known for its reliability and top-quality manufacturing.
Honda opened its first U.S. storefront in 1959 and exceeded government guidelines in low-emissions technology, meeting the 1970s Clean Air Act standards.
The Honda Civic can last approximately 20 years or 200,000 to 300,000 miles, depending on usage and regular maintenance.
Honda Civic brakes and tires have an average lifespan of 30,000 to 60,000 miles, and the transmission can last anywhere from 120,000 to 180,000 miles.
Regular tune-ups, factory-approved replacement parts, and responsible driving can help extend the lifespan of a Honda Civic.
Rust prevention measures, such as washing the car regularly, applying anti-rust products, and removing corrosion, can prevent rust buildup that can reduce the lifespan of a car.
Investing in comprehensive insurance can provide prompt, top-quality repairs in case of accidents or car trouble.
Comparing the longevity of the Honda Civic to other similar cars shows that it is on par with the Toyota Corolla in terms of durability and reliability but lasts longer than the Ford Focus and Hyundai Elantra.
The 2001 Honda Civic had an excessive number of issues with a faulty transmission, and the 2006 to 2009 models had problems with engine blocks and coolant leaks.
The 2019 Honda Civic received minimal complaints in durability and is likely a more reliable choice. Overall, a well-maintained Honda Civic can last up to 20 years or 200,000 to 300,000 miles.
How Long Do Honda Civics Last? In Conclusion…
So, how long do Honda Civics last? As mentioned, a brand new Civic can last with you up to 200,000 miles or about 20 years, depending on how much you drive per year. Of course, this will only be possible if you keep up with regular maintenance.
If you're buying secondhand, avoid the 2000s model as they have quite a lot of reliability issues. But the 2012 – 2015, and 2017 – 2020 models are very reliable and should be mostly trouble-free. Making it easier – and cheaper – for you to run them for a long time.
Keep up with your regular maintenance, and your Civic will last a very long time in your garage. Additionally, drive carefully so that you don't wear out parts too often. Hopefully, this article has been helpful for you.