After significant disruption owing to the COVID-19 pandemic, 2022 marks the return to form for the legendary British Touring Car Championship. It'll no doubt be a very consequential year, as we're on board to see a plethora of radical changes. The cars, for one, will be quite different this time around, as the BTCC becomes the first major touring car championship in the world to adopt hybridisation.
The excitement beyond that is equally palpable, as familiar faces – both old and new – re-joined the grid for 2022. I managed to get a bit of behind-the-scenes action, being able to meet some of these racers first-hand. During the recent opening of the 2022 Kwik Fit British Touring Car Championship, I got to share a bit of chatter with Ash Sutton… The current reigning champion of the BTCC.
And, if you've not been paying attention, the winner of 3 titles prior, with back-to-back wins during the past couple of years. Moving about, I had a one-on-one with Dan Cammish, his teammate in the NAPA team. A shout-out is deserved, as they kindly gave me a run-around the skid pan at Thruxton. Never once did I think I'd be sharing laughs with some of the greatest racing drivers of our generation.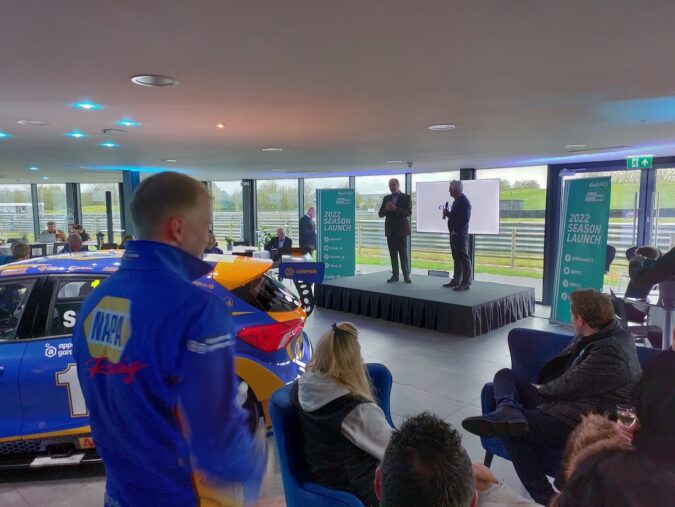 A Grand Line-Up Of Racers
Further distracting me was the opportunity to hop aboard for a fast lap around Thruxton Circuit, as part of their racing school and track day experiences. Oh, and the famed Jason Plato was there, too. 2022 would mark this 25th year in touring car racing – an incredibly long and illustrious career. Alas, it would also be his last year in the series, has announced his retirement earlier this year.
At the very least, Jason Plato ought to have a tough fight ahead of him this year. Between the many teams competing for a win, we're seeing a lot of movement. With Ash Sutton gone, his former team at Laser Tools will be looking up to Aiden Moffat as their new vanguard. Filling in that void would be rookie, Dexter Patterson. The raft of driving signings goes beyond just NAPA and Laser Tools, though.
Team BMW, one of the most domineering outfits, hasn't seen a lot of change. Their current drivers, Colin Turkington and Stephen Jelley would be leading the team for 2022. Meanwhile, Jake Hill is to join the West Surrey Racing under the ROKiT MB Motorsport, following a partnership with BMW. In other news, BTC Racing has since confirmed that the team will now be backed by Rich Energy.
With them, the trio of Josh Cook, Jade Edwards, and Jason Plato will be testing out some Hondas for the upcoming season. Across the grid, Bristol Street Motors and EXCELR8 TradePriceCars.com are to send a total of 4 Hyundai racers. These are to be raced by Tom Ingram, Tom Chilton, Daniel Lloyd, as well as Jack Butel. Halfords Racing and Cataclean are also coming in strong for the championship.
Driver Signings Aplenty
They'll retain the iconic duo of Gordon Shedden – a 3-time champion – and Daniel Rowbottom, in the hope of winning it this year. Toyota GAZOO Racing UK, as always, is keen to make a splash. Filling their driver line-up is Rory Butcher – with strong momentum after numerous wins thus far – and aspiring teammate, Ricky Collard. Back to BMWs, we then have Car Gods with Ciceley Motorsport.
They plan on further tweaking their formula after swapping over to the 3-Series last year, helmed by Adam Morgan and George Gamble. Elsewhere, Michael Crees – who's become a bit of a favourite by fans – will be returning to the BTCC with CarStore and Power Maxed Racing. Joining him in the team will be Ash Hand, as his first full-time drive in the series. Aside from them, we have Team HARD.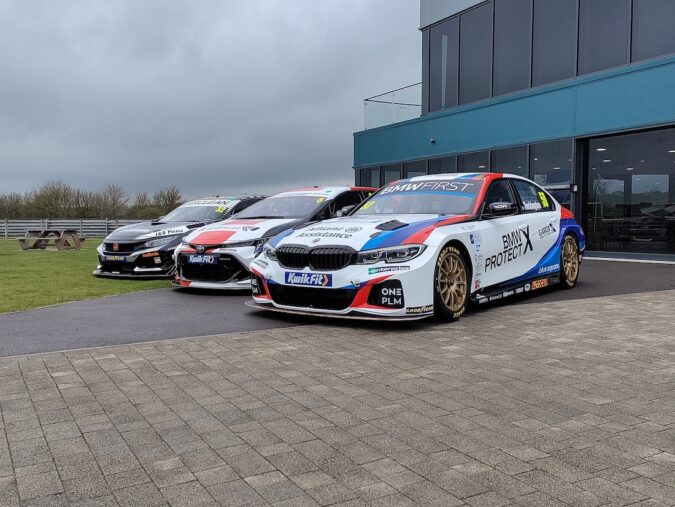 They're especially hitting hard at the rest of the grid, with a massive entries list of 5 cars. These will be driven by Aaron Taylor-Smith, Bobby Thompson, Nic Hamilton, Rick Parfitt, and Jack Goff. Finally, there's Motorbase Performance, keen on fine-tuning its cars for Ollie Jackson and Sam Osborne. It's fair to say that 2022 will see a continuation of the battle among the best drivers across the UK.
Another exciting change for this year is the BTCC's small step towards the future. Back in 2018, they made the head-turning announcement that touring cars are going the way of hybrids. There were a lot of hurdles to get past since then, as you might've guessed. But better late than never, I guess, as 2022 will see the first use of the TOCA Hybrid System, which was developed by Cosworth.
Changing Gears
This includes a myriad of updated Cosworth ECUs and electronics in the 2022 cars. Moreover, we'll now see the introduction of 20% sustainable fuels in over half of the grid. As a whole, this means a new rulebook for how cars are regulated for the race will have to be written, as well. For those not aware of how it works, the BTCC adopts a literal ballast to keep races even between the teams.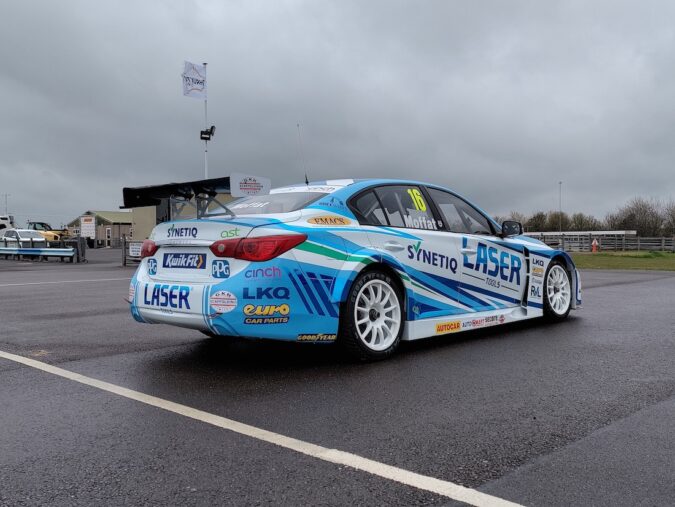 If a car wins a race, it'll have to be weighed down with actual weights for the following race. Hence, making it slower, and allowing the rest of the pack to catch up more readily. This year round, and thanks to the introduction of hybridised powertrains, racers will get 15 seconds of electric boost per lap. As for how they might use it, it could be applied strategically for going on the attack.
Or, perhaps trying to defend their positions against other racers. In a way, it's similar to how F1 has their DRS system. To be fair, the 2022 BTCC cars would still be powered mostly by combustion engines. Yet, that small battery might play a crucial role in how races would play out. Racers need to ration them carefully for brief spurts every lap. Plus, that ballast system has been thrown out in its favour.
Now, if a car wins a race, the following race would see the amount of hybrid power that they could use be limited. In a way, achieving the same effect of balancing out the grid. BTCC's 2022 season is planned to race across 30 different races, throughout 10 distinct events and on 8 separate venues. The first will start on the 23rd and 24th of April, at Donington Park. So, you better get strapped in!