After spending one week testing the 2016 Kia Optima 1.7 CRDi I could write a list as long as my arm of the noteworthy features about this car. The car is incredibly well spec'd and for £28,895 I think it could be unbeatable for a feature to cost ratio. Let's try and impress you.
Integrated Wireless Phone Charger
How cool is this? The car comes with a slot that will charge you phone wirelessly if you have a compatible phone. Sadly this doesn't work on iPhones without a charging case at the moment, but there are many phones that are compatible and I love the idea of ditching the cables for good.
A Perfect Premium Sound System
I believe I'm very picky when it comes to identifying a good sounding speaker system and I have heard all kinds of premium systems in cars. The Optima comes with a Harmon Kardon premium sound system that has 10 speakers creating 590w of power. This system sounds great and better than a lot of more expensive systems I have heard.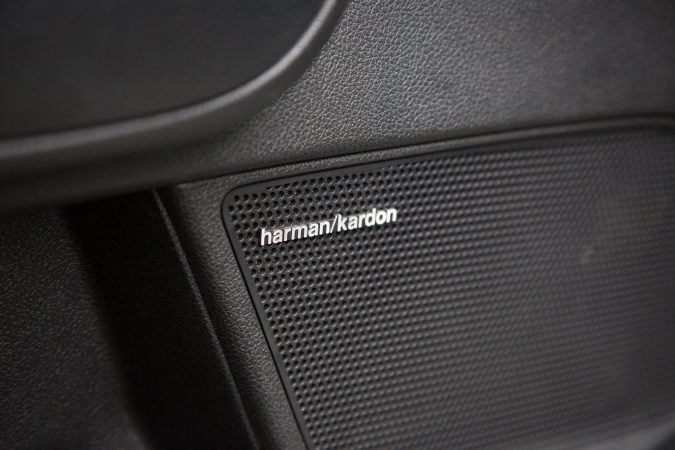 Executive Length Rear Seating Space
The rear seating space on this car is just ridiculous, the amount of legroom available is fantastic, you could fit a couple of NBA players in the back of here, no problem. I wasn't expecting this much space from the Optima and I was really delighted to see the passenger space taken seriously.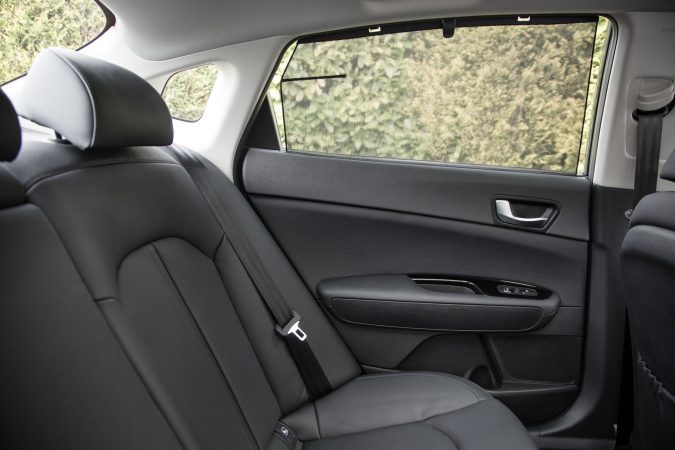 Panoramic Roof
The '4' trim version of the car that we were testing comes with the panoramic roof that stretches right back down the car and lets a lot of light in. There is an electric roller blind that can be used to cover the sunroof up if you want to block the sun out. But when open, the interior of the car is a very nice place to be.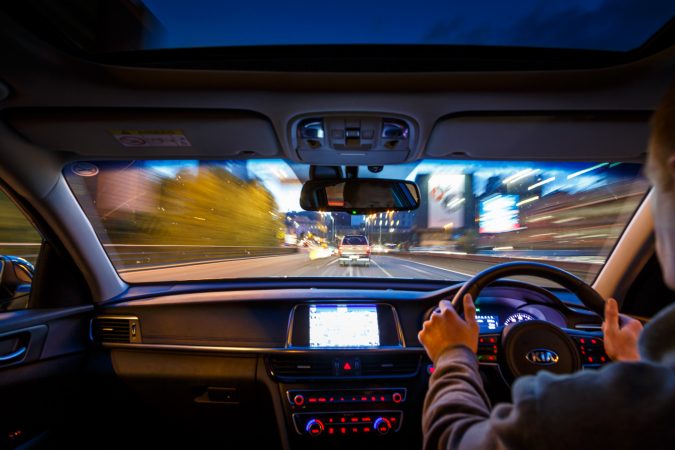 2016 Kia Optima – It Means Business
The Optima certainly isn't the prettiest car I've ever seen, but it is an ok looking car from a business standpoint. You can park this car up next to a BMW 5 series and Mercedes E class and it wouldn't look too far out of place.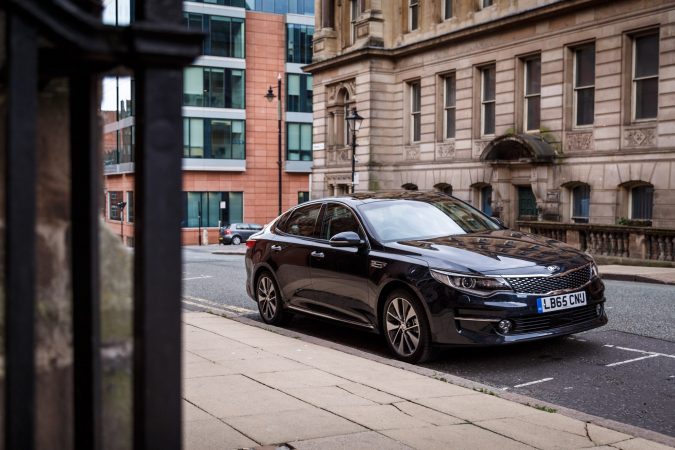 The Optima Still Moves Well
The Kia Optima is powered by a 1.7 litre diesel engine that creates 139 bhp and 340 Nm of torque. There is a 7-speed automatic DCT gearbox putting that power to the front wheels. This means that the car will get from 0 to 60 mph in 10.6 seconds and will do a top speed of 126 mph. On paper that doesn't sound too great, but the car does have a good bit of grunt and where you need it in everyday life the car just seems to continuously have the available power you ask for.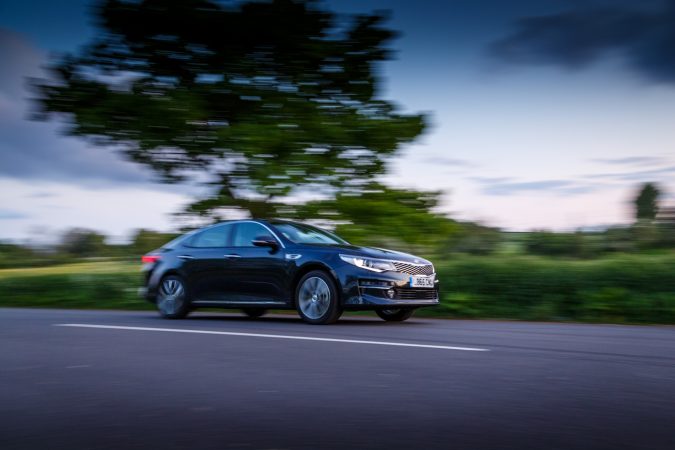 Living With 2016 Kia Optima – I'm Sold
These are just some of the points that I found most interesting about the car. The whole car as a package just works well together. I think the Kia Optima will be one of those cars that you will need to explain to someone why you have bought it, but when you add it all up it just makes sense.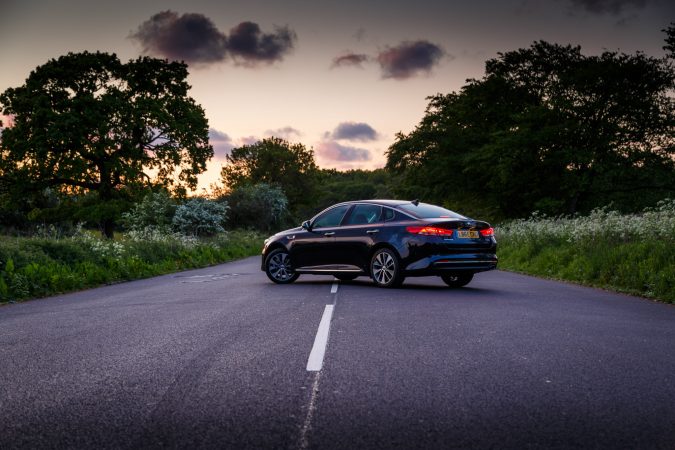 Supplied by: Kia