After one week testing out the Suzuki Swift, here are some things we loved about this car.
Suzuki Swift – The New Modern Design
The Swift design hasn't changed much from the previous generation, but a lot of subtle improvements have made a dramatic change to the overall look of the car. I really like the latest design – the car is perfectly designed for the target market. I can really see this incarnation of the Swift having geniunely strong appeal to younger drivers with its vibrant and sporty looks.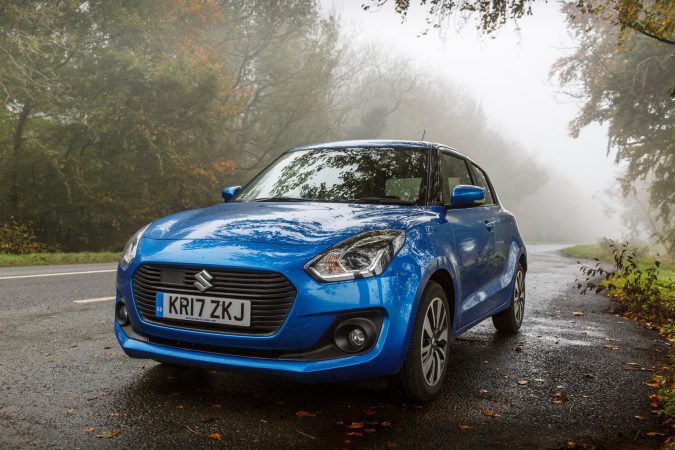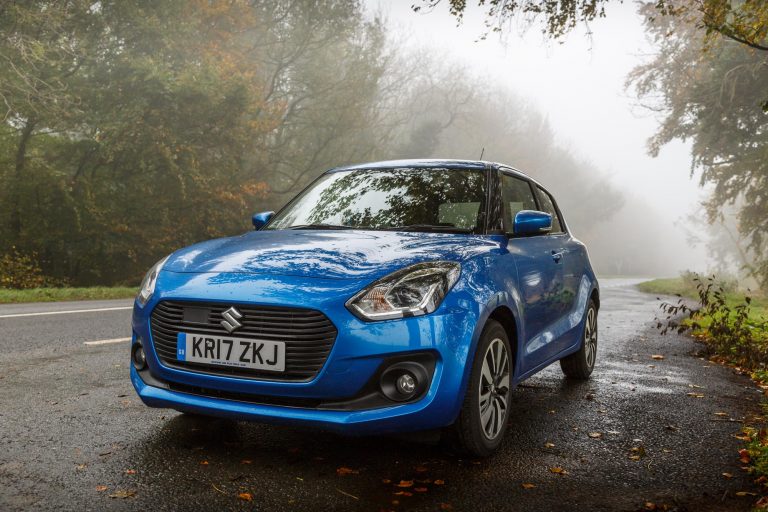 4.2-inch Colour Display
The driver's instrument cluster now includes a 4.2-inch colour display system that gives you a wealth of information when driving the car. This can include power and torque figures, speed information, acceleration and braking info the list just goes on and on. For me it was also a great place to watch a graphic reposentation of how the Smart Hybrid Vehicle by Suzuki (SHVS) system works whilst on the road.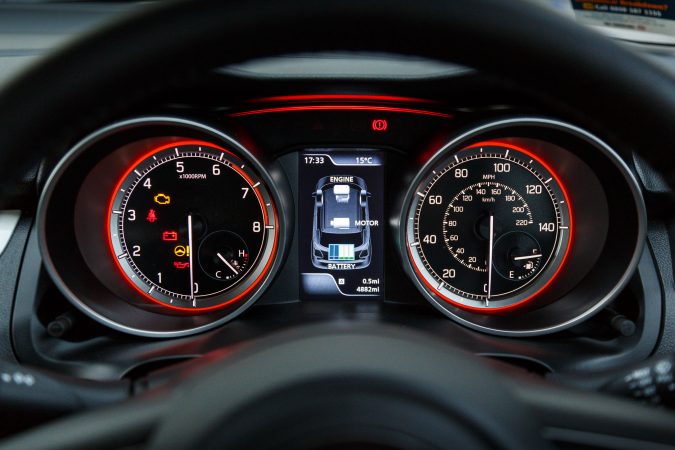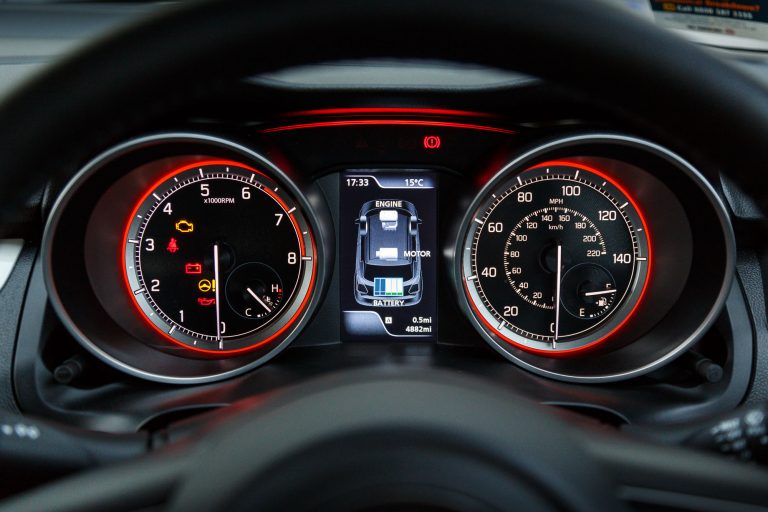 Smart Hybrid Vehicle by Suzuki (SHVS)
As you may know, the Suzuki Swift comes with a mild hybrid system. This has a small battery and motor integrated into the car, dubbed the Smart Hybrid Vehicle by Suzuki (SHVS). It's not possible to drive the car in full EV mode; however, the motor fills in where required to give the car a bit more talk and improve mpg where possible. During my testing I achieved around 60 mpg in this car and I don't think that would've been possible without the SHVS system.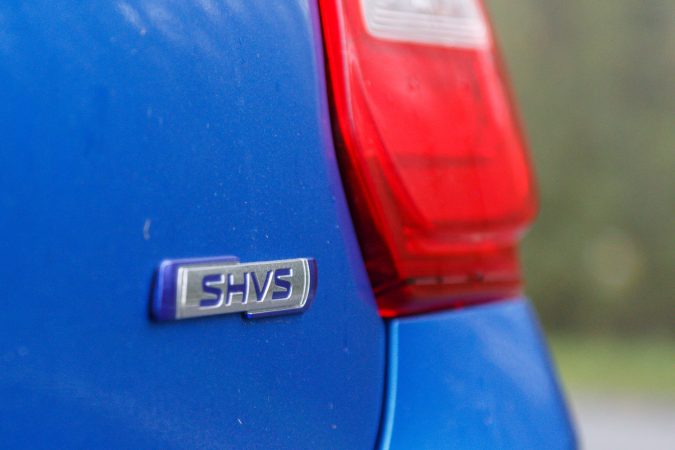 Great Balance of Power to Weight
I can't believe just how fastest car is for a 1.0 litre. The three-cylinder engine provides 111 PS and combined with the new 5-speed gearbox and low weight of the car, it's an absolute blast to drive without getting to dangerous speeds on the roads.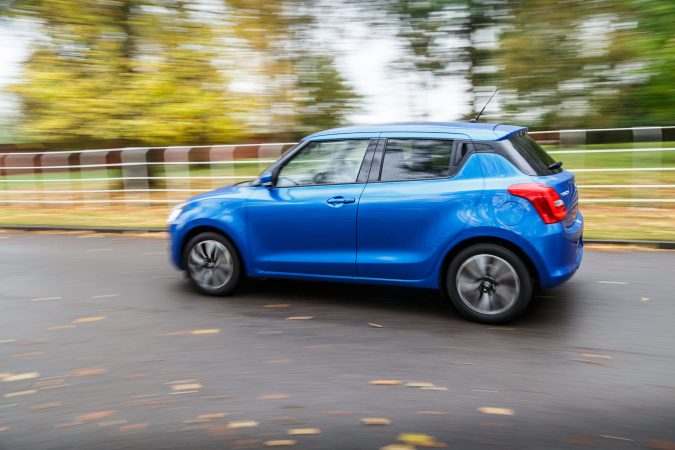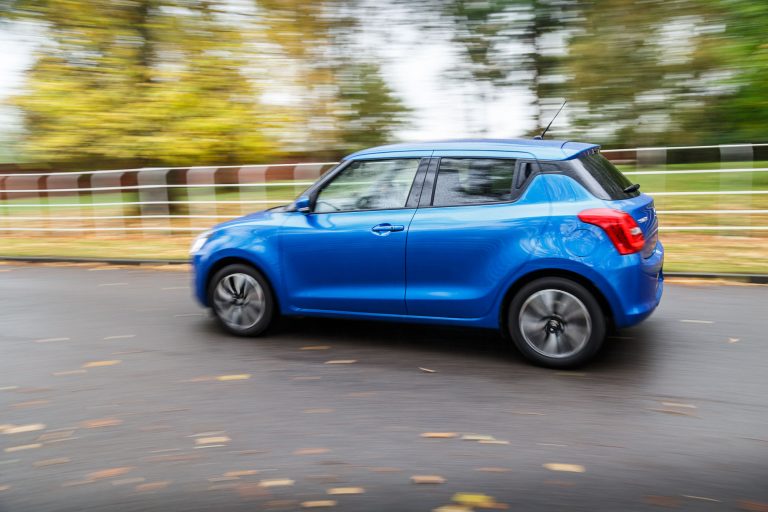 Interior Comforts
The interior space in the car is fantastic for a car in this segment. I was very comfortable in both the front and the back of the car – no problems whatsoever. When sitting in front, I was amazed with the amount of features this car comes with.
Lots of technology is available with the Suzuki Swift. This includes things like Electronic Stability Programme and the Advanced Forward Detection System, which uses a monocular camera and laser sensor to assist further features. These include Autonomous Emergency Braking, Lane Departure Warning, Adaptive Cruise Control and High Beam Assist. I can't believe we have all of this clever technology on an affordable everyday car.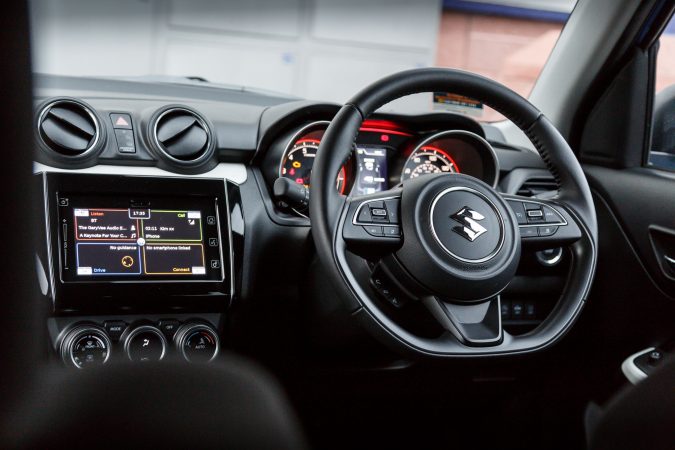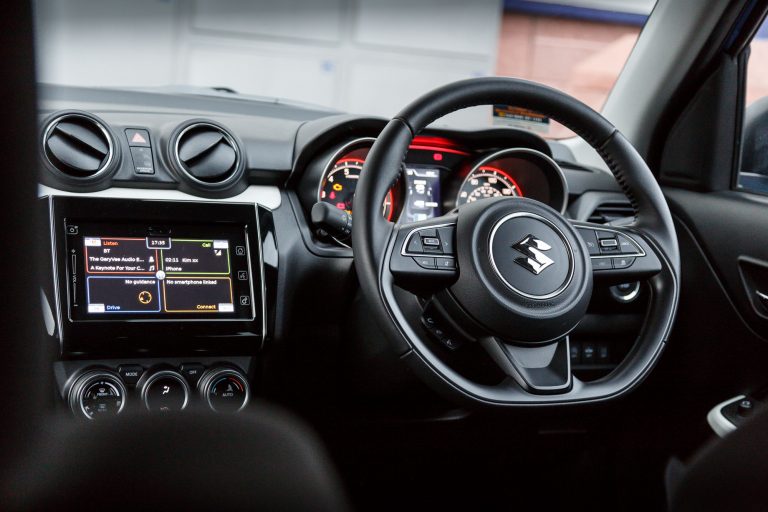 Overall
Overall I was blown away with how good a daily driver this car is. It gives great speed, and great economy. Considering the car would be ideal for young or infrequent drivers, it's still incredibly capable, and I'm sure it'll sell exceptionally well in the UK.