We tested the DS 4 for one week trying it out in various different environments and finding out just what the DS 4 was all about.
I Love The Colour
The car we have on test has one of the deepest paint jobs I have ever seen. The purple colour on the car is bright and pearlescent in the day time which stands out so much from the rest of the cars on the road. At night somehow the paintwork has the opposite effect where it seems to absorb all of the light and makes the car look super dark.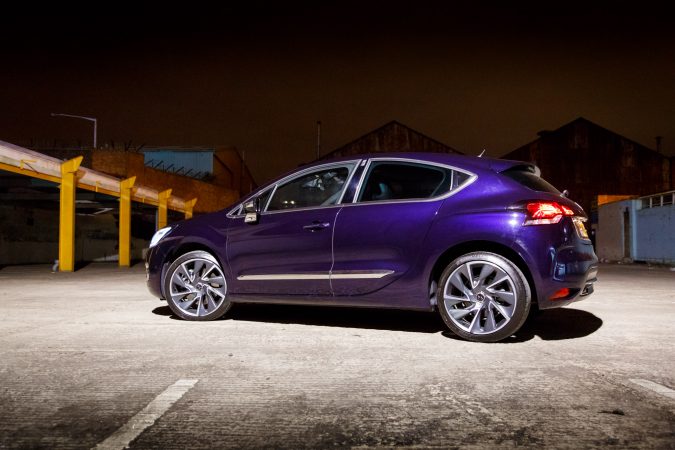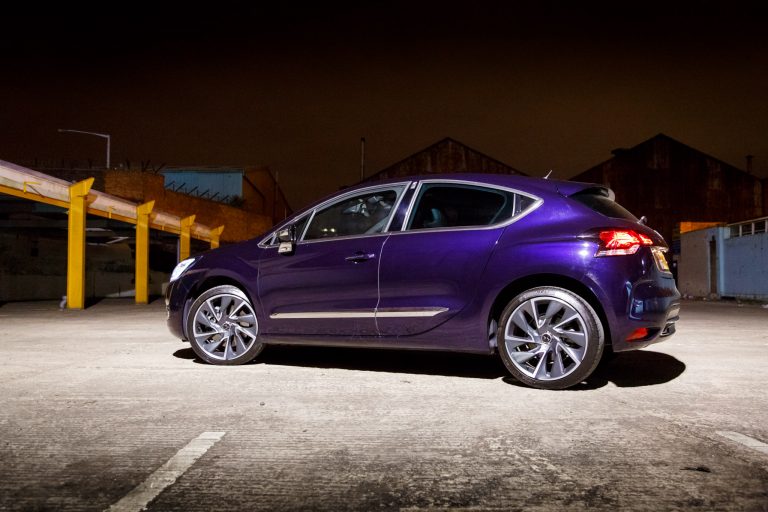 DS Split – Improved Looks
Now that DS have split out from the Citroen brand the car has had a styling overhaul and includes new badging, of course, new headlights and new DS wings chrome-work into the front bumper. I love the new look to the car and it is amazing how a change of badge and a couple of tweaks here and there completely change how the car looks.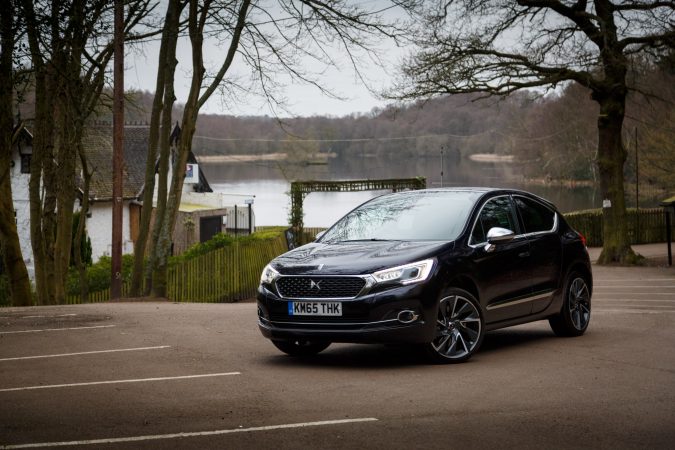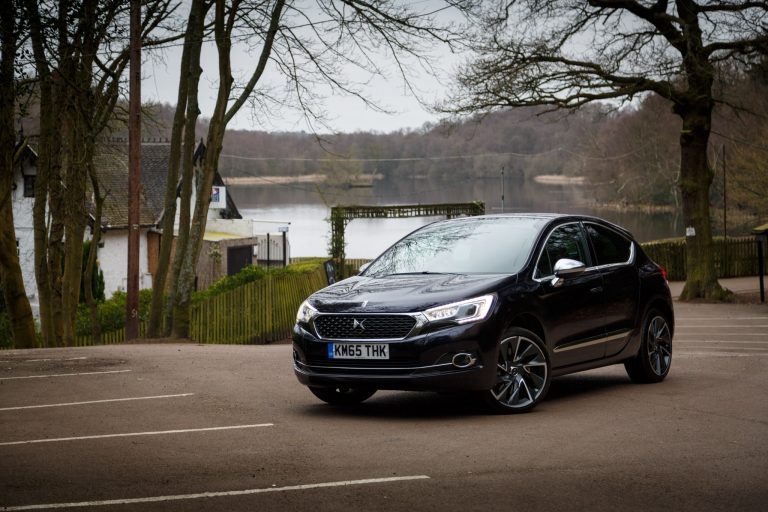 BlueHDI 180 With A Punch
This DS 4 BlueHDI 180 has a 2.0 litre diesel engine that puts out 178 bhp and 400 Nm of torque. This means that the 0-60 mph time on paper is 8.6 seconds and the top speed is 127mph. The main benefits of the engine is that it comes with great economy figures. DS say the car will achieve 64 mpg combined whilst only creating 115 g/km of CO2. When you put your foot down in the DS 4, the power from low down the rev range really pushes the car forward at great pace.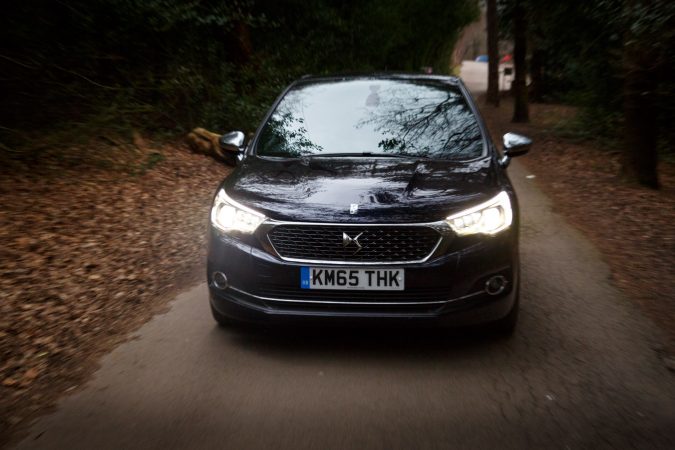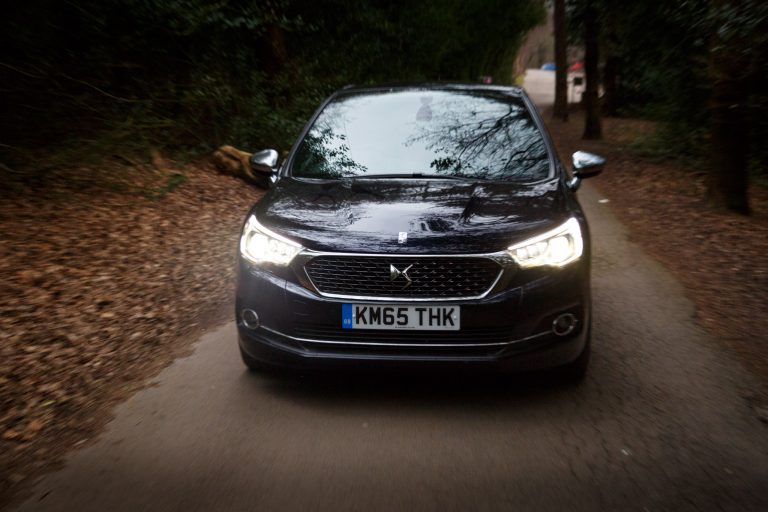 Massaging Seats
It is quite a rare feature, especially on a car in this price bracket, but the front seat has an electrically operated massage function that will work the lower section of your back. Although it wasn't overly impressive I can imagine that it would start to add value on a long journey. I think it is one of those options that some people won't see the point of, while others will love it to pieces, but I'm happy to see it and test it out.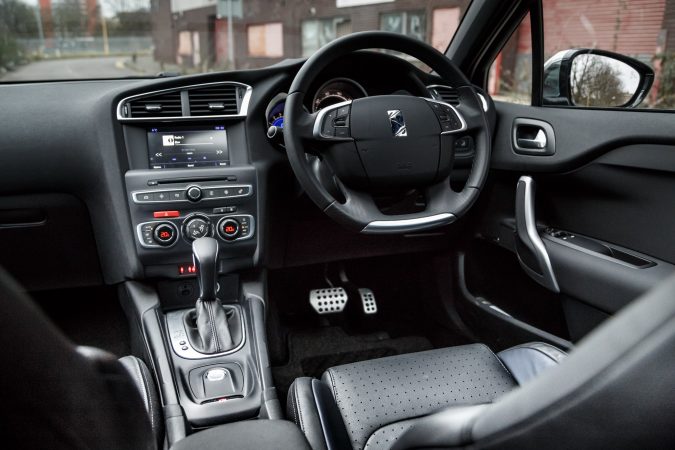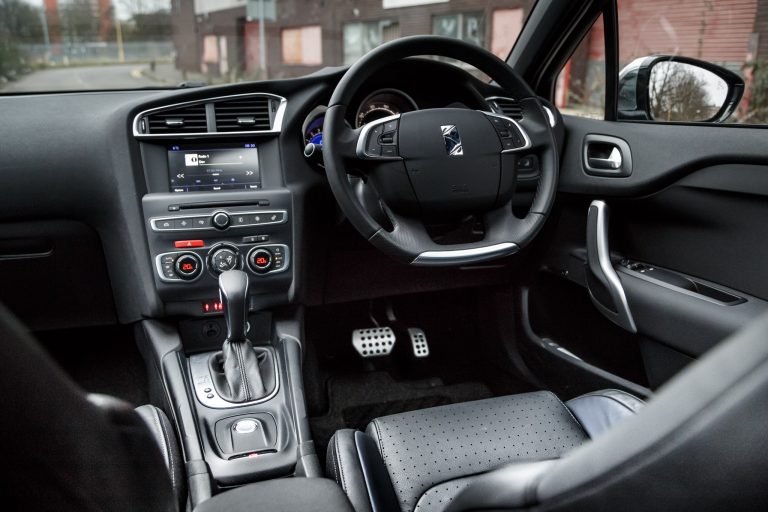 Video Highlights
Take a look at the car here at night time, you can see just how deep the paintwork is and you get a bit of an idea how cool the car looks in person.