We got hold of the keys to the Mazda3 Sport Black edition for a week long test and here is some of the stuff that we learnt about the car.
Mazda3 Sports Black Edition – The Name
Personally I get excited over any car named the Black edition. This could be the big kid in me or it could be just because it sounds like something from Special Ops but I think it's a great name for any special edition. The Mazda3 Sport Black edition has a few tweaks improving the look of the car but sadly there is no boost to the performance. The car still uses a 2 L engine creating 120 PS but you can tell from looking at the car that it has been kitted out. You will notice there are an array of black bits of additional bodywork on the car including wing mirrors, front splitter, side skirts and rear splitter, large wheels and tinted rear windows. All this gives a great contrast with the pearly white paintwork and creates a Mazda3 that looks hot to trot.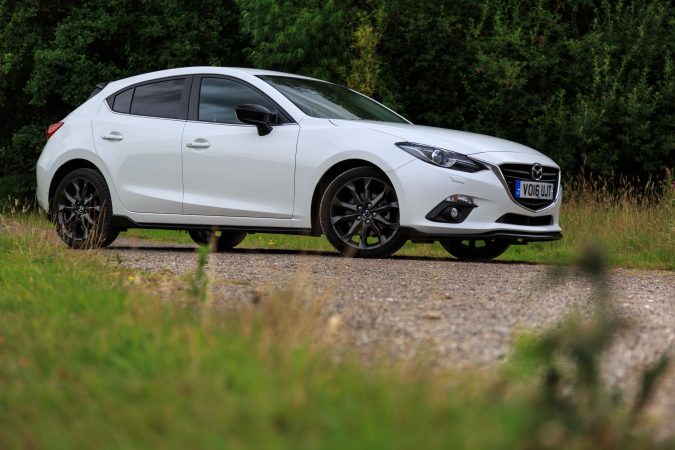 Quality Key Design
I understand that it is a strange thing to reference, but for some reason I really like the Mazda3 key design. The Mazda3 uses a keyless entry system meaning that you just need to keep the key in your pocket to be able to enter the car. There is a little plastic button on the exterior of the handle to press to lock and unlock the car when required this will only work when the key is in the vicinity of the car. I think what I like about the key design is that it is very slim and cylinder-like, meaning that it fits well in the palm of your hand. Personally I didn't want it added to a bunch of keys. I liked having a small insignificant item that allowed me to use the car.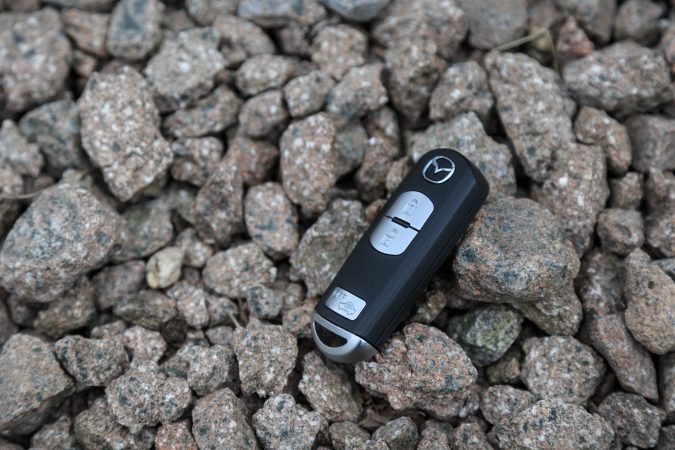 It Looks Faster Than it is
The Mazda3 Sport Black edition I think does look like a fast hatch. But the reality is far from that with only 120 PS. But this isn't necessarily a bad thing, as the 2 L does give relatively good economy. Averaging around 38 mpg during my testing. But you still get that premium fast-looking hatch look without the expensive running costs. I really like the design of this car and particularly like the look of it moving. You can see in the picture below just how good the car looks travelling.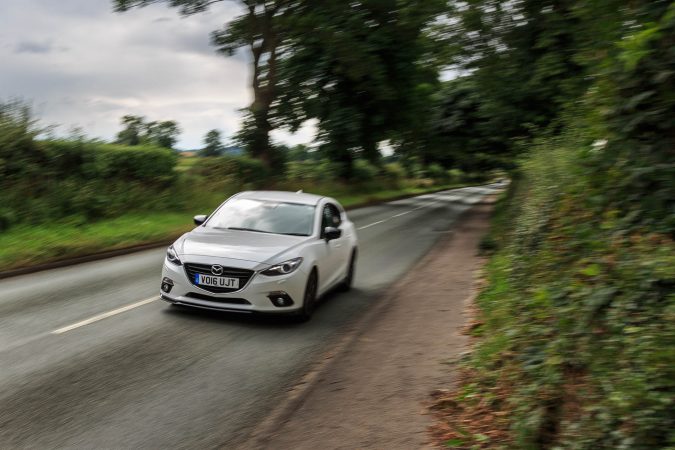 It is More Practical Than you Might Think
When you hear hatchback you don't straightaway think that must be a practical car. However, things differ with a Mazda3. We are actually looking at a relatively large four-door car with a reasonable sized boot. Each of the four doors open wide allowing easy access into the car. Once inside there is lots of storage for your day to day items. One other thing that makes the car pretty practical is the comfortable ride quality of the car. You spend two hours on the motorway in a Mazda3 and it is something that can be rather well enjoyed.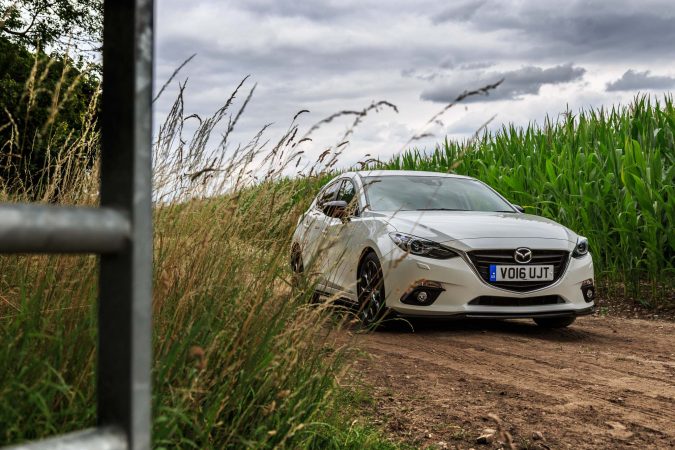 Limited Edition – Only 800
There will only be 800 cars of the Mazda3 Sport Black edition released in the UK. Which does mean that this car will be relatively exclusive and it is pretty unlikely that you will see another one on the road with those kind of numbers. But the big question is, does it justify the cost? Personally I really like what Mazda have done with this Black edition and I do think it looks very appealing to the eye, but sadly I wish it had a few performance tweaks over the base spec. Either way though I am certainly a fan of this car and I have no doubt that all 800 models will sell out.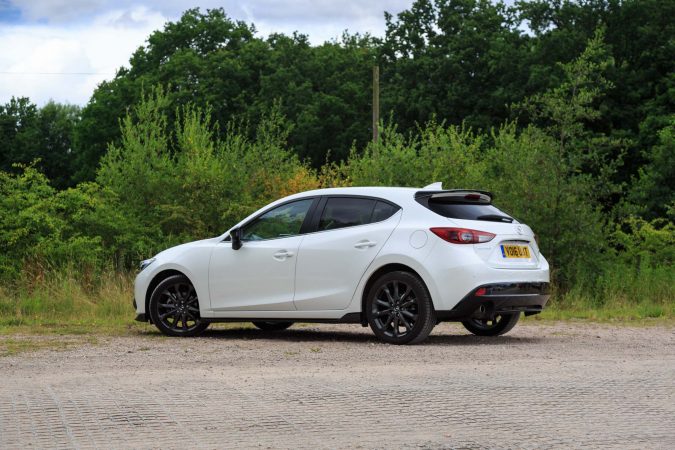 Supplied by: Mazda
AI Car Expert Thinking 

.

.

.