So after the first month with the Mcculloch R600 mower, I have learnt a lot about robotic mowers. It has taken me around a month to really fine tune things and get it working as I want it to. But of course. as a first time user, this should be expected.
What Was I Doing Wrong?
The success of the robotic mower will be one hundred percent related to how well the guide wire is fitted around your garden. After initially fitting the wire, I realised the mower was getting nowhere near the edge of my garden. I then extended the wire so that it went a little closer to the edge, where possible. This caused a few issues where occasionally the mower would drop the wheel into a flowerbed and get stuck. So testing  over a month I found the optimum location to fit the wire and ensure that I got the maximum amount of lawn cut, without having to worry about the mower getting stuck.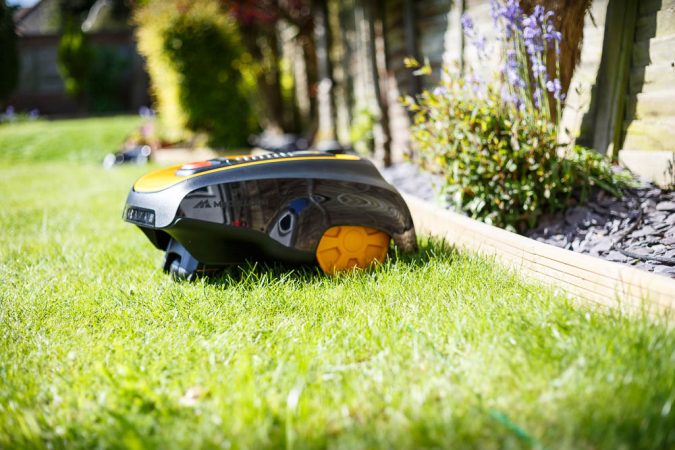 It Doesn't Cut The Edges
As good as this lawnmower is, sadly the closest it will get to the edge of the lawn, in my case, is around 6 inches. This isn't the end of the world, it just means every couple of weeks I need to run around the edges with a strimmer. Which only takes around five minutes so there is still fantastic time saving using this mower.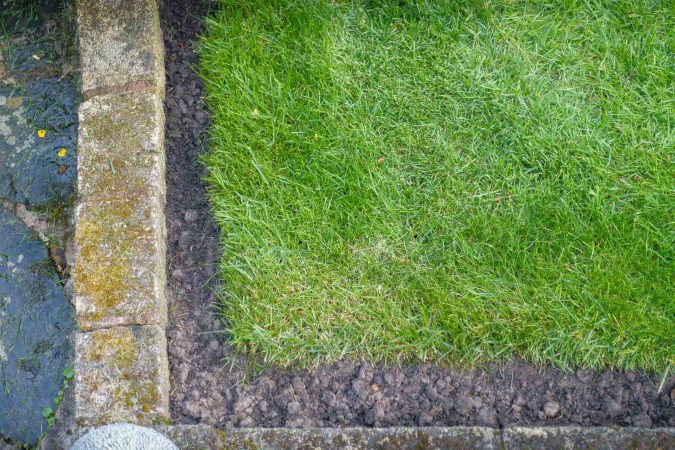 Mulching
Before using the robotic mower, I previously had a petrol mower that would collect the grass trimmings and they were then thrown away into the recycling. However, now I have been using a robot mower, it uses mulching. I have the robot scheduled to run for an hour and a half Monday through Friday. And each day it will take a tiny little cutting off the top of the grass that will drop down into the lawn. The benefits of this, in theory, are that you don't remove any nutrients from your lawn. I thought this was going to be a bit of a gimmick rather than having a positive effect on the lawn. However, within a month I did notice that my lawn was noticeably greener. The only real change occurring is the use of the mower, so it has had great benefits.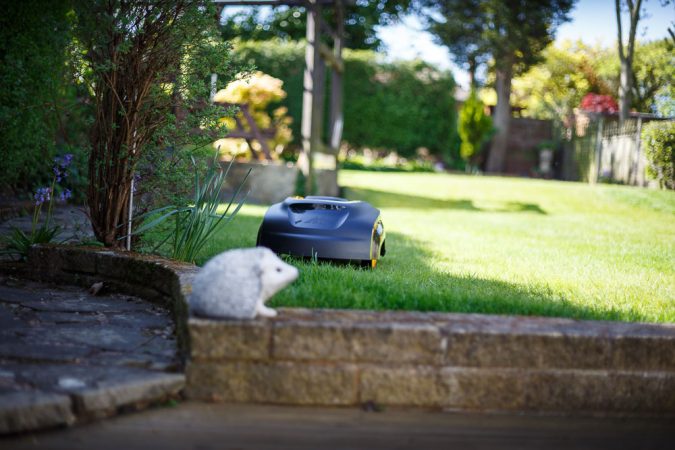 Set and Forget
After a month of learning about how the mower works in my garden and what the optimum set up would be, I have got to the point where I can forget about the mower now. I don't need to maintain it or make sure it's working correctly. It's on a schedule and just runs. The beauty of it is that it really operates whatever the weather, It can be heavily raining and be pitch black and the mower will go out and ensure your lawn is cut and looking fresh.