We are now 3 months into the robotic lawn mower experience and things have really settled in.
Truly Set and Forget Lawn Mowing
I now feel like I've gotten over the bedding-in stage and I'm happy to say that the McCulloch R600 Robotic Mower just runs when I tell him to, with no problems at all. Initially I made a few errors installing the edge wiring which you can read about here, but once I had the mower installed properly, I didn't give it a second thought.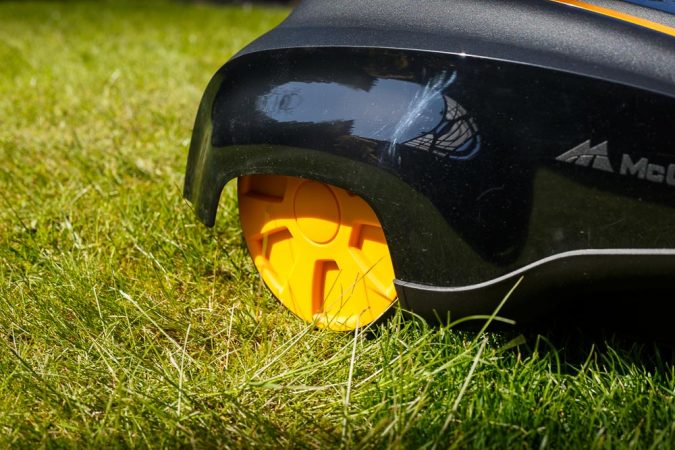 I have the McCulloch R600 Robotic Mower set to run Monday to Friday between 7.30pm and 9pm. We hang laundry out in the day and I wanted to avoid the R600 accidentally going over the top of any fallen items, so he starts at 7.30pm and finishes at 9pm. Of course, if it gets dark the robotic mower can still function so the timing works well for me.
After endless successful runs without a hitch in the garden, I'm incredibly pleased with how the robot is working. I don't even have to touch it anymore.
Keeps the Lawn Looking Fresh
We're all used to the classic grass lines you get from a conventional mower – but, by design, the Mcculloch R600 doesn't make those traditional marks. The mower operates in random directions rather than straight lines and has a circular cutting device that mulches the grass, to give a different look to the lawn once it's been put. For around 12 hours after mowing the lawn, the grass looks like it has been gently combed. The best way I can describe it is to compare it to a freshly vacuumed carpet – looking fresh after every cut.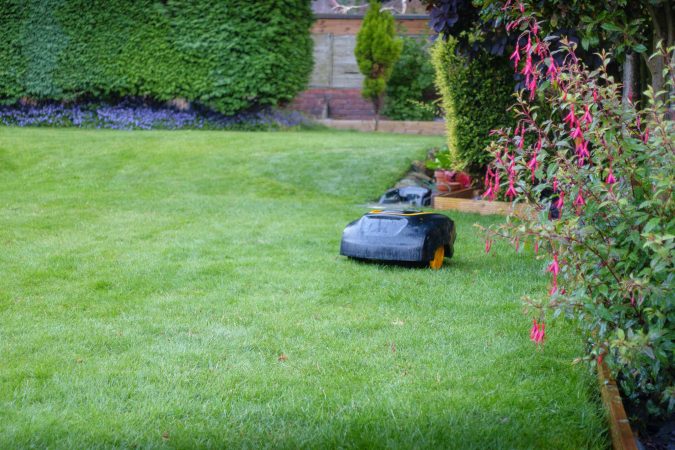 Mower Maintenance
3 months into using the McCulloch R600, I took some time to take a closer look at the robot to see if it required any maintenance or care. Its front has picked up a few scratches during use, but it's still in great shape. The wheels and rotor had a very small amount of grass build-up, but nothing significant enough to require cleaning. The blades were still freely moving a super sharp. You could probably run an entire season of grass-cutting with no problems at all from the mower.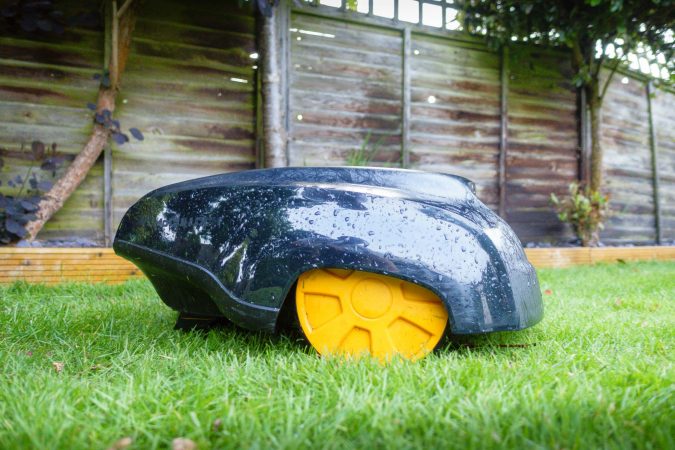 With the robot off the charging base I briefly brushed off some grass offcuts that had gathered in the mower and must have dried when the robot was charging on its base. It's probably a good idea to brush the base down every few months with my current settings.
So Far, Would I Recommend a McCulloch R600 Robotic Mower?
I would, but remember these McCulloch R600 mowers are £679.99 – a significant investment compared to standard lawn mowers. To be really honest in most cases you'll still have to cut the edges of your lawn anyway.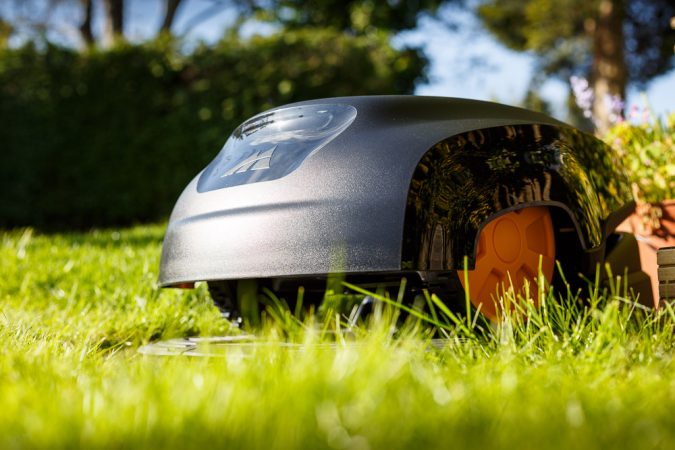 But from my experience testing the mower, the grass constantly has a freshly-cut look, and because none of the cut grass is being removed from the mulching process the lawn is much greener in just 3 months. I am very impressed with the McCulloch R600.