We had the pleasure of attending the launch party for the redeveloped Mercedes-Benz approved car centre in Erdington, Birmingham. LSH Auto UK, part of the largest Mercedes-Benz retail group in the world, opened up a massive six-acre facility in Erdington with the intent of selling approved used cars.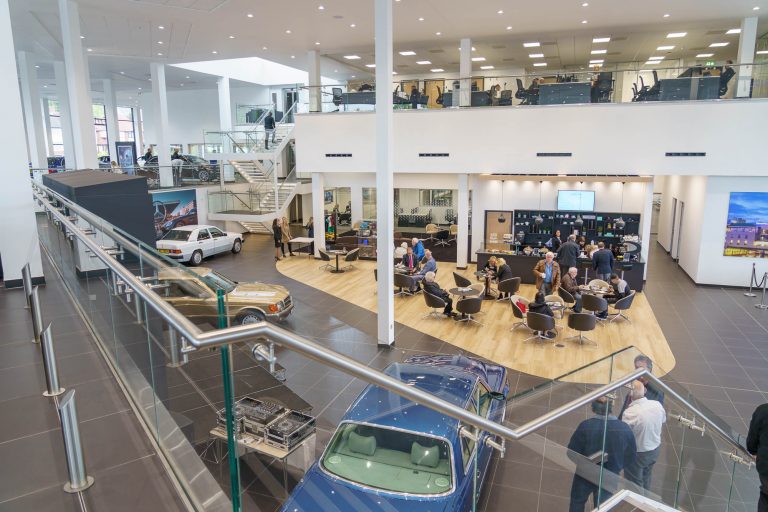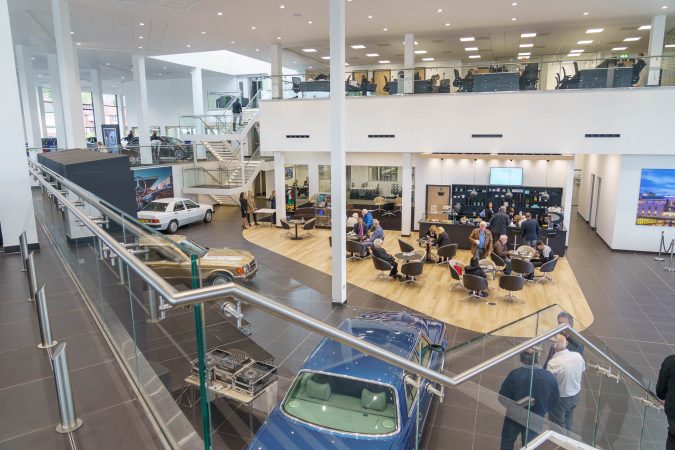 The brand's motto 'You come First. Always', which puts the customer and the customer experience first and foremost, was on full display at the opening. Guests and automotive journalists alike were treated like VIP customers, with a full tour of the place and a showcase of some of the brilliant metal they had on display.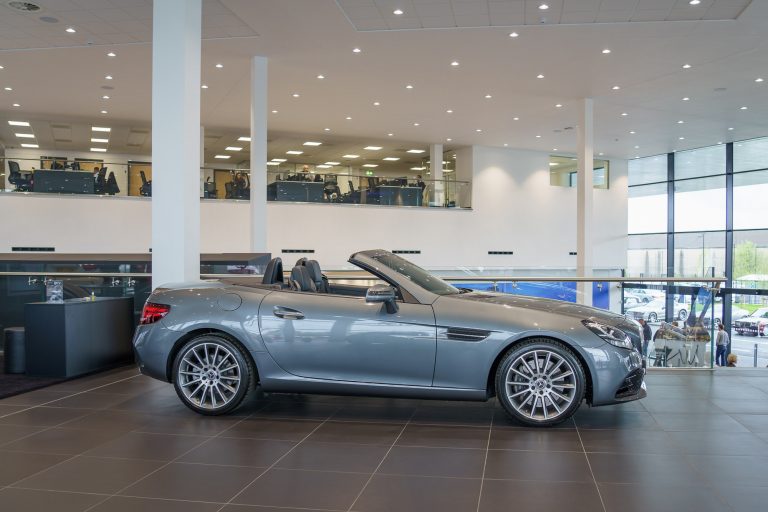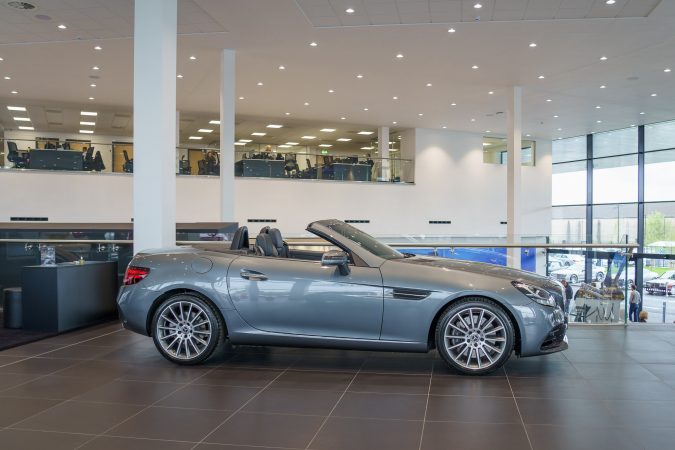 Mercedes-Benz of Erdington – Massive Scale
The facilities can hold 50 cars inside easily, but the covered outdoor area houses another 150 cars available for viewing. If no one told you they were certified and approved used cars, you'd honestly think they were brand-new. I know I would have. The word 'used' doesn't seem to mean what you expect in this case.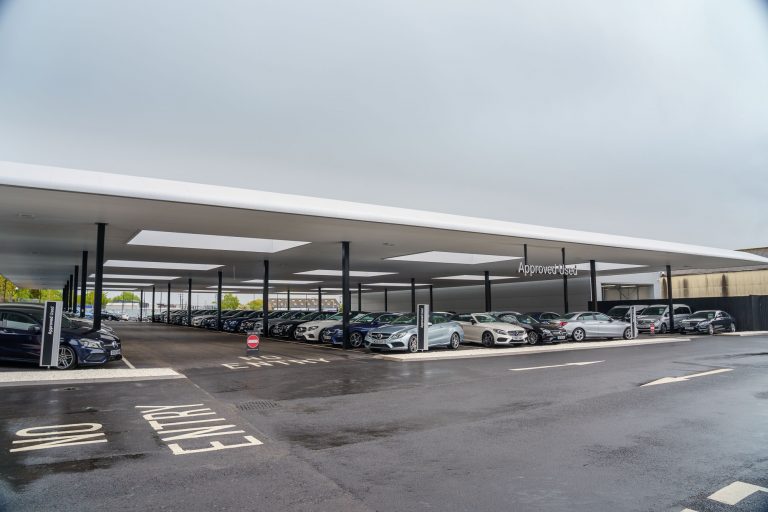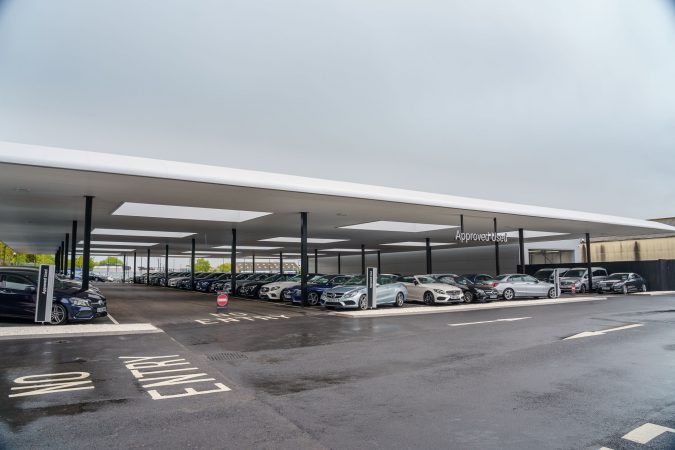 I know it looks like I'm trying to hype the place up, but look at these photos and tell me you see anything other than spotless cars and lab-like working conditions. If ever there was a used car centre perfectly embodying what Mercedes philosophy is all about, this is it.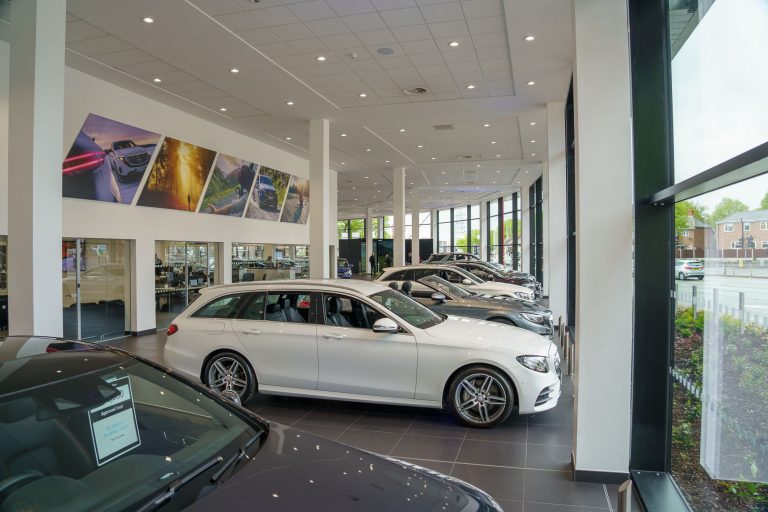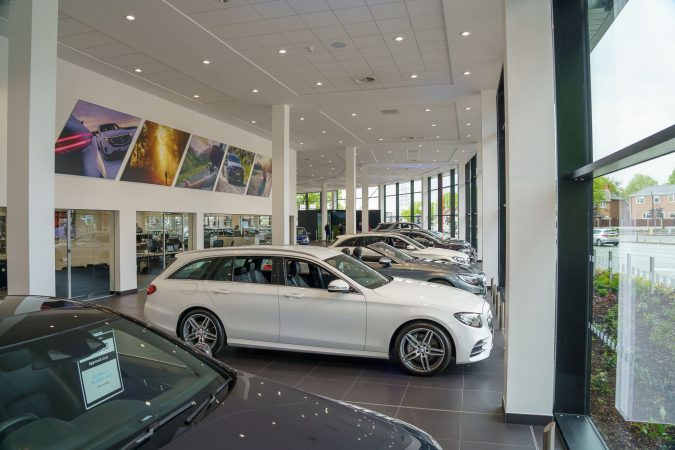 Mercedes F1 Car
For the open day there was several F1 racing simulators, as well as an indoor golfing simulator. My favourite part of the 'unusual' features on display was the F1 car though. It's a replica of the cars Hamilton and Bottas currently drive in F1, but I was reliably informed it still cost over £100,000 to make.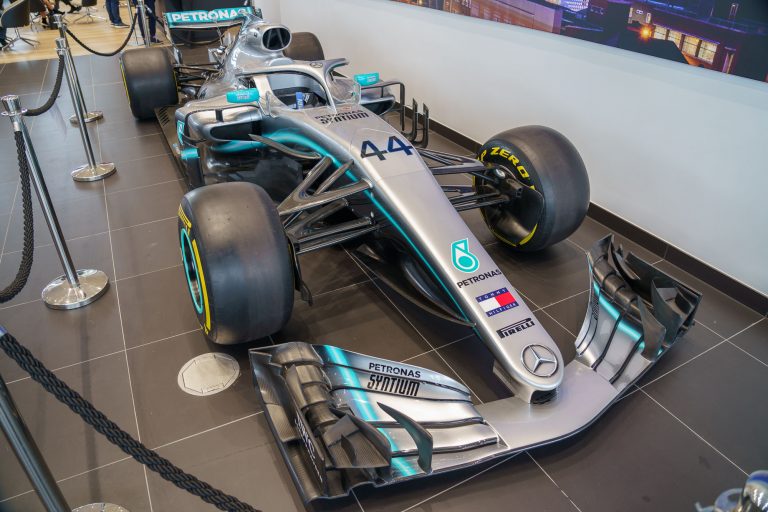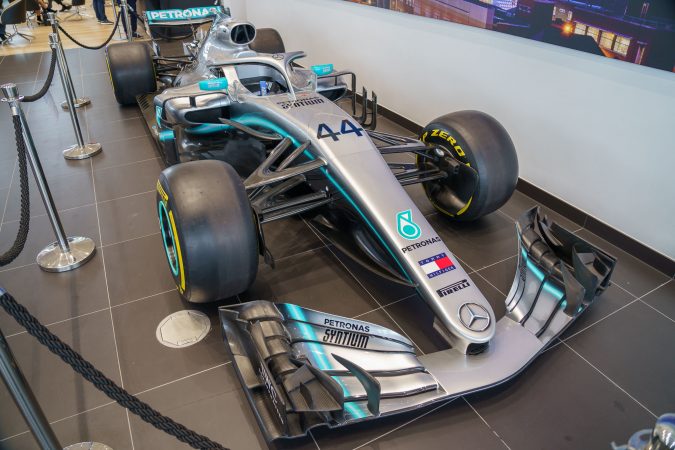 I'm guessing it just doesn't have an engine inside, but as something to look at, it's a thing of beauty. Elsewhere they had some heritage cars on display for people interested in classics. They, too, were in spotless condition, in case you were wondering.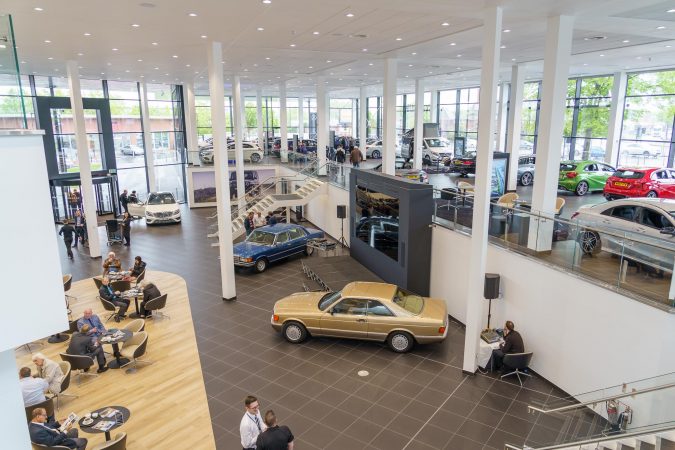 Quality Cars That Are As Good As New
All in all, it was a great way to spend the day, drooling over timeless classics and admiring an F1 car. The used cars looked like a great deal to me, as most of them appeared to be neigh-on new.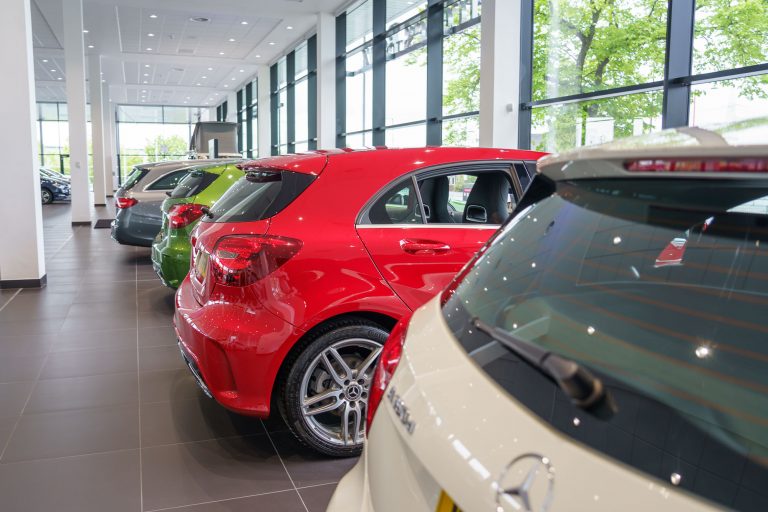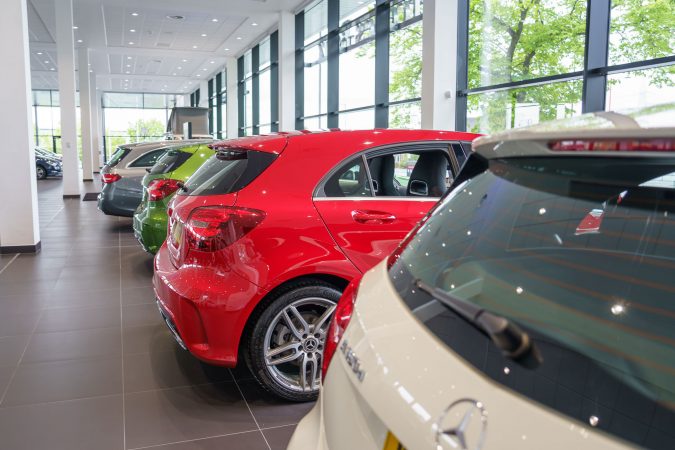 There were dozens of Mercedes models on display, anything from A-Class hatchbacks to S63's, I'm sure they will even have a couple of G-Wagons parked in the back.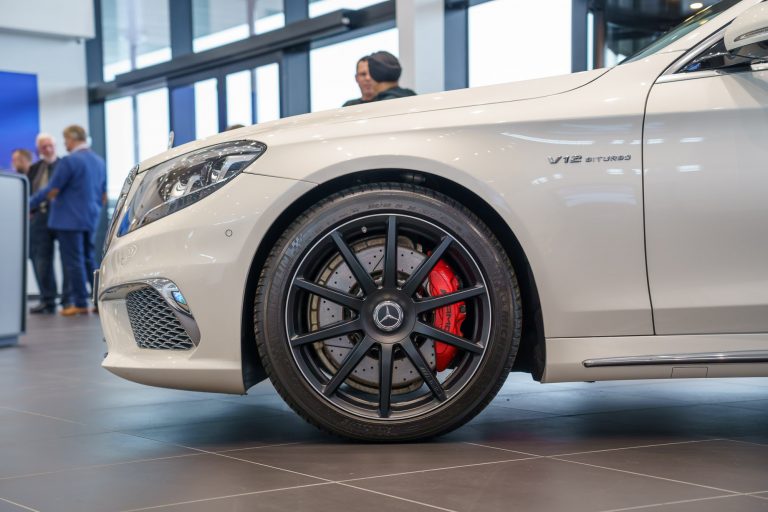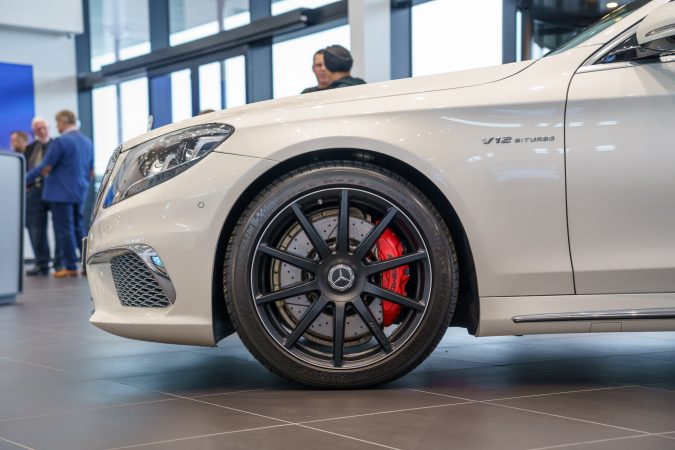 Mercedes-Benz Centre of Excellence
If you're near I strongly suggest visiting the centre and just taking a look around, even if you're not interested in buying a car. If you are, make sure to give them a call and go check out some of the cars in the flesh. The staff are really pleasant and the hospitality is some of the best.
Mercedes-Benz of Erdington
144 Bromford Lane, Birmingham, B24 8DE