A big part of keeping your car running smoothly and economically is by ensuring that the tyres are inflated to the correct pressure values. You could get the tyre inflated to the recommended value but with time and miles, the tyre will start deflating and the tyre pressure will start falling.
You could get the tyre pressure topped up at a garage every time this happens but that can be a tedious thing to do. The other option is to go for a portable tyre inflator. You could get a full-fledged portable tyre pump but they tend to be pricey, bulky, and a bit of an overkill if all you are looking for is to top up the tyre pressure every once in a while. That is where the Michelin Compact Top Up Digital Tyre Inflator comes in.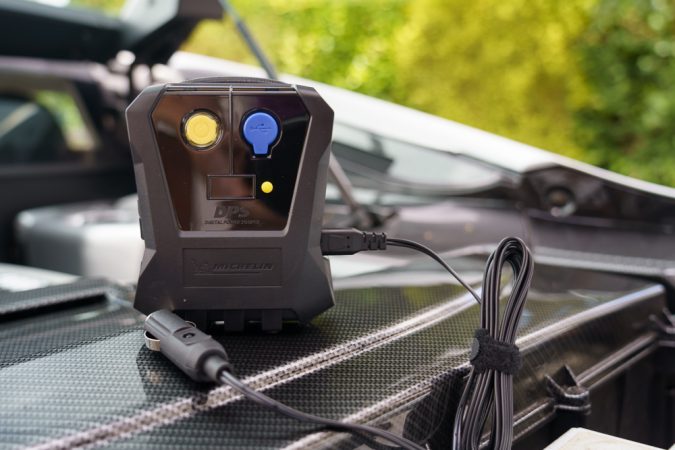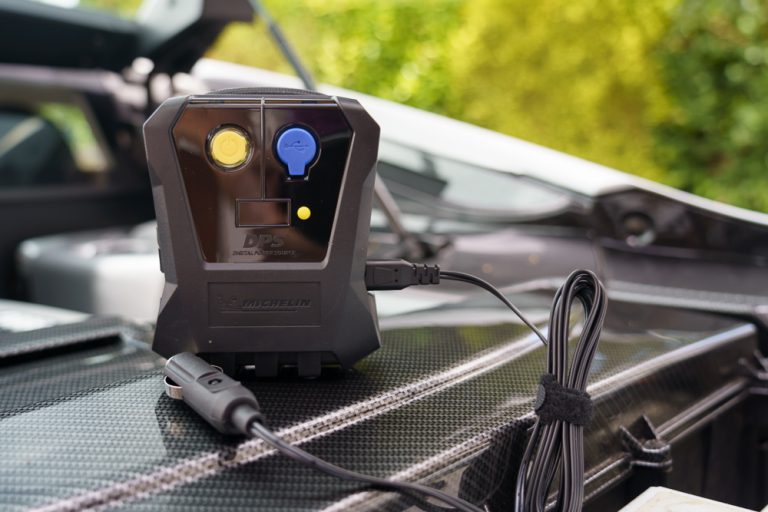 Compact And Rugged
This tyre inflator is small enough to fit into a glove box but don't let the size fool you. It can top-up most passenger car tyres with ease. It is also quite rugged and it can take a fair bit of abuse. It is made to last and feels sturdy. It is ergonomically designed and has a rugged exterior. This makes it easy to use especially when you are in a hurry and want to quickly top off the tyre pressure. The detachable cable and short hose storage recess is a nice touch as it makes storing this tyre inflator quite convenient.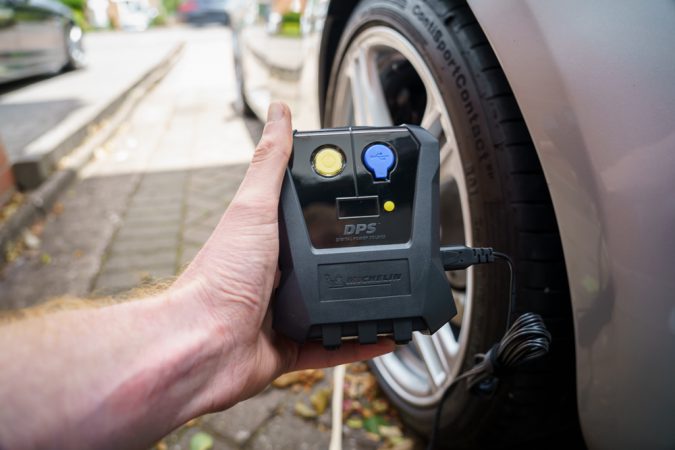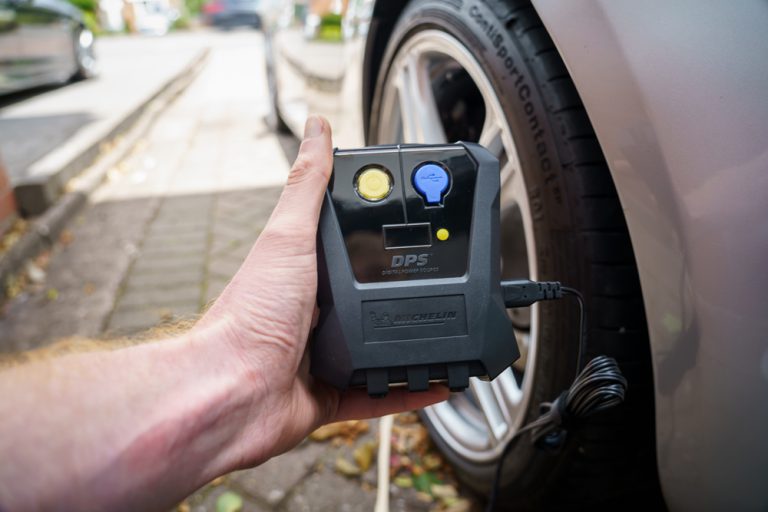 Versatile and easy to use
Despite its compact size, the Michelin Compact Top Up Digital Tyre Inflator comes packed with quite a few useful and innovative features. It comes with a digital display. The photos do not do justice to it but it is quite legible and easy to read in real life.
It can display the pressure in PSI, BAR, and kPa. Another really useful feature is the presence of a USB port that can be used to charge your mobile devices, if needed. It is powered by something known as the Digital Power Source (DPS) Technology which ensures that your device is charged up safely.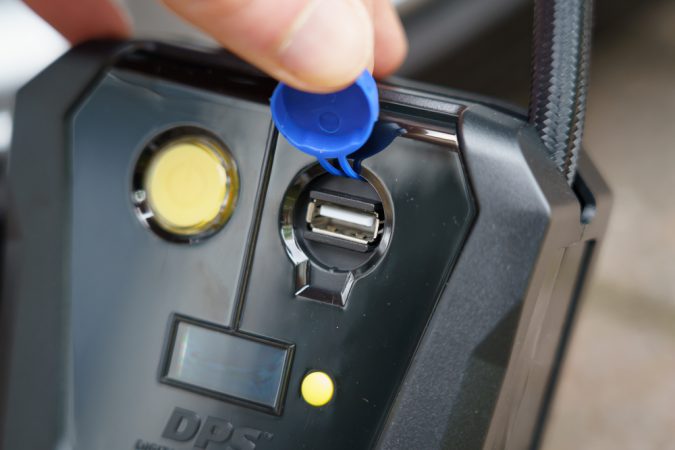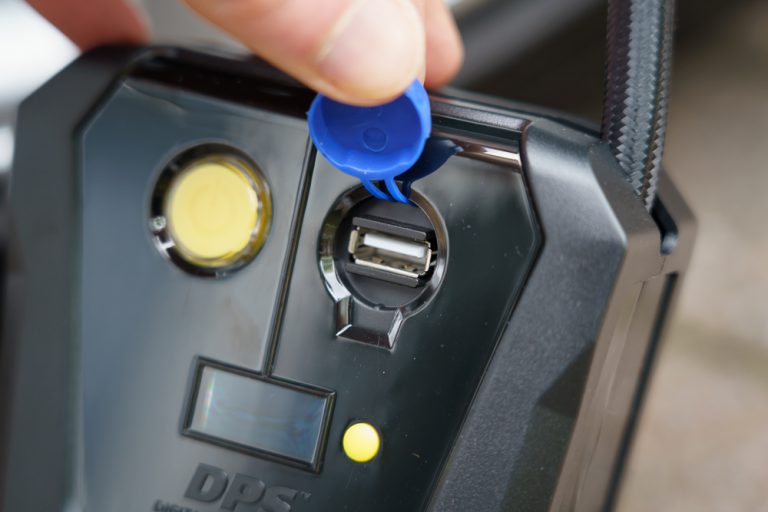 It is a very straightforward device to use and something that can come in handy more often than most people would think. Its compact form factor does come with a few caveats though. It does not have an auto cut-off function. You will have to keep track of the tyre pressure manually. It is also purely meant for topping the tyre with air and will prove a bit underpowered if you try to fill-up a completely flat tyre, however it will do it, it just might take a while.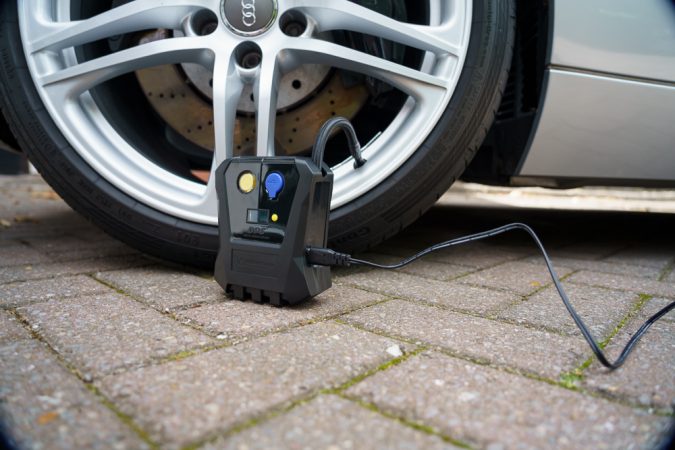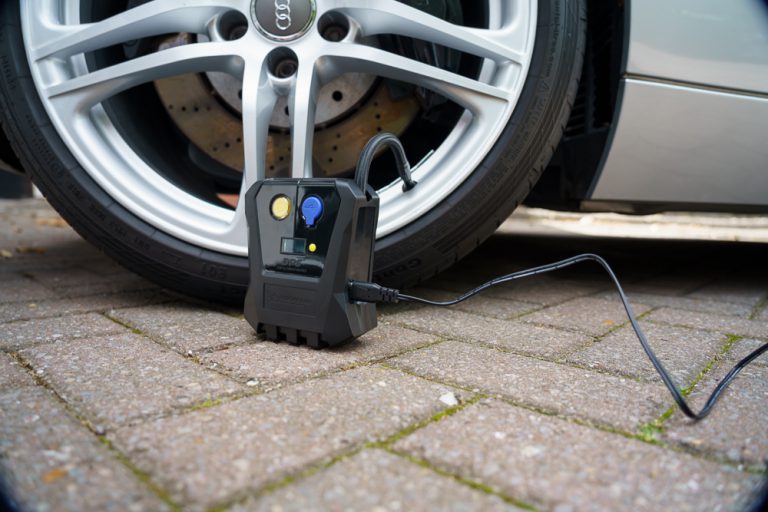 It is also meant for regular passenger cars and should not be used on van or motorhome tyres as these may require pressures over 50 PSI. Also, the supplied cable can be a bit on the shorter side. Getting an extension cable can be quite handy when it comes to reaching all four tyres with ease on large cars. It has its quirks but it is a useful tool to have especially since it does not take up a lot of space.